This is the most shocking and horrifying thing I have ever researched and written about. I'm putting that up front, mostly to explain my lapse in pursuing it far enough when I first found it. I have had an atavistic and instinctive revulsion to this story which clouded my normally curious mind, that I will now attempt to make up for. This feels like brushing up against the Devil, himself. Please forgive my cowardice.
A couple of weeks ago, a video with Robert F. Kennedy, Jr. was posted here on the Q Tree. In it, he mentions that a researcher for his book saw hundreds of children's coffins under astroturf in a cemetery in New York. He stated that the children died as a result of experiments with AIDS drugs conducted by Anthony Fauci and crew. Of course, the video, which was in a Tweet, has been removed by Twitter. But our wonderful Gail Combs posted a full video from Rumble:
LINK: https://rumble.com/vqzb8y-episode-1496-fauci-on-trial.html
Here is the link to Gail's comment, which also contains a transcript of the BBC video, Guinea Pig Kids. I highly recommend reading it. It is shocking and chilling.
LINK: https://www.theqtree.com/2021/12/19/dear-maga-20211219-open-topic/#comment-844931
In the Tweet video, as Kennedy talked about the graves, the name of the cemetery was mentioned. I immediately wondered if it would be possible to find the gravesite. God help me, I did.
I went looking at Findagrave.com. Here is the first link I found:
https://www.findagrave.com/memorial/48515693/baby-boy-gasino
For the record here, the person at Findagrave who posted these photos asked that they not be posted and claimed by others as their work. I am not doing that; all photos here are available at Findagrave, and the links lead to them.
There is a photo of a mass headstone within this child's listing:
https://images.findagrave.com/photos/2010/52/48515693_126686814948.jpg
The first year date on this headstone was 1988. This grave contains children who died from 1988 through 1992. Here is a photo of the other side of the monument:
https://images.findagrave.com/photos/2010/98/50857954_127081915398.jpg
Wolf Moon suggested I send this information and the photos to The Gateway Pundit, which I did. The following day, they broke the story!
After some discussion of this the following day, I returned to Findagrave to look again. I found this photograph:
https://images.findagrave.com/photos/2009/292/43344514_125607867459.jpg
I noted the dates on this headstone at the time as being different from the dates I remembered from the first photo I found. Sadly, this is when my "denial" kicked in, and I did not pursue what this might mean. Not just another river in Egypt, denial. I did NOT want to see what was in front of me. I convinced myself I had seen it wrong the first time; I didn't even go back to check. I convinced myself that the reference to "hundreds" of coffins in the RFK, Jr. video was hyperbole.
Please forgive me.
Skipping ahead to yesterday…
Wolfmoon posted the original headstone photo I found in response to a question from GA/FL. She had missed the original discussion of the RFK, Jr. video and the subsequent discussion and photos from the cemetery:
LINK: https://www.theqtree.com/2022/01/02/dear-maga-20220102-open-topic/comment-page-1/#comment-851286
Looking at the photo, I realized that the dates that I had seen in the two different photos really were from two different time periods; were in fact, two different sets of deaths. I knew I had work to do. I went back to Findagrave.com, and resumed searching. Sadly, there was much to find.
The following are photos of mass headstones for children spanning the time period from 1988 though 2012. Many of the children on these stones do not have given names, they are known only as "Baby Boy" or "Baby Girl." These photos speak for themselves, of unimaginable suffering:
---
[NOTE by Wolf – these additional pictures are obviously not the complete list of names from 1988-2012, as they do not cover the complete faces of the headstones, nor all the years in evidence. These pictures are merely enough to demonstrate the veracity of Aubergine's research. Researchers are encouraged to use the original genealogical resources.]
https://images.findagrave.com/photos/2010/98/50857954_127081915398.jpg
---
https://images.findagrave.com/photos/2010/137/52525121_127419999244.jpg
---
https://images.findagrave.com/photos/2010/162/53582349_127635753820.jpg
---
https://images.findagrave.com/photos/2010/16/46790333_126376182142.jpg
---
https://images.findagrave.com/photos/2009/292/43344514_125607867459.jpg
---
---
https://images.findagrave.com/photos/2011/12/64150817_129494393447.jpg
---
https://images.findagrave.com/photos/2011/23/64633534_129590903246.jpg
---
What killed these children?
The dates on the headstones end in 2012.
No sane person could look at these headstones and claim these were natural deaths. There are too many. These are orphaned or abandoned children, many with no given name. We deserve to know what happened to all of these innocents. I DEMAND TO KNOW.
I write this in tears for all of these babies. I write this so that others will SEE.
God, please help people to SEE. We MUST avenge the deaths of these children. They cannot have died in vain.
I leave you with this, which was written for a beloved lost child:
---
NOTE ADDED BY WOLF
The above was written by Aubergine. I have not changed, deleted, or added anything beyond "The" to "Gateway Pundit". I added the header image, categories, and keywords. I tidied up the images and videos as well. That's it. The barest of edits – because I want these to be Aubergine's own words.
The following are my words.
Under any circumstances, even the most benign – even the most benevolent – mass graves deserve the strongest of accounting for. These are not normal circumstances.
The facts are that ONE mass grave – of children – at this cemetery – has been linked by professional journalists to US government research conducted under the auspices of Dr. Anthony Fauci. Whether that research was ethical or not is open for discussion, but as far as I know, the most basic facts are not in contention.
When Aubergine first found the 1988-1992 gravestone, I knew this was an important proof of the reality of the prior journalism. I encouraged her to take this proof to The Gateway Pundit, and am very happy that she did, for I did not want to pressure her. Aubergine is a professional genealogist, as was my dear mother, and I appreciate that evaluating the strength of evidence in genealogy is difficult, and as much an art as a science. Judgment of such things can only be made by a dedicated genealogist, not by an editor with only limited experience in the field.
When the headstone of a mass grave with a different date was posted some time after that, I was not sure what to make of it. I believe that at the time, some of us speculated it might have been more "Fauci children", but – like Aubergine – I felt it necessary to be skeptical of BOTH mass graves. Perhaps the modern "pauper's grave" is handled this way. Perhaps the original journalism cited by RFK, Jr. had been faulty or misinterpreting evidence in some way. Perhaps most of these were NOT "Fauci children".
Perhaps these mass graves were – to proffer a really bad excuse – normal.
I agree with Aubergine – that choice was likely a product of some denial, although as a scientist, I am VERY used to denial of my own thinking. A strong and earnest "testing denial" is de rigueur in the scientific mindset. Falsifying and exonerating evidence must not just be acknowledged and kept secret – it must be championed. At that point, I didn't feel like we had enough to go beyond mere speculation, for or against the prior journalism, and thus I did not feel any need to "escalate" the evidence. I decided to wait for more evidence – so often a good move in this business.
In contrast, when Aubergine discovered that there were many times the number of mass graves at this cemetery, I felt it was both of our duties to quickly prepare a report which could be linked, cited, and forwarded by others, and then either validated or explained by others. We needed to bring this to people's attention.
I have no proof that these additional mass graves are in any way connected to the first, which is alleged to be connected to US government medical research, but based upon the prior journalism, the question ABSOLUTELY must be asked.
In different times, with a different government – one not routinely referred to as a "regime" – I could see letting go of the question. But this is not the case.
We are under a federal government which has LIED to us – which has TRICKED us – which has quite literally killed my fellow Americans without apology or reparation. It is a government which seeks only power and money, taking both by any means necessary or at hand. Even now, it artfully constructs "dilemmas" like a phony 50:50 Senate, using shared electoral deceits, in order to create false dramas of calibrated theft and calculated usurpation.
The fact that Anthony Fauci – protected by rules which mean NOBODY can remove him – helped construct the "communist cold" used to usurp our government – says it all. Neither Fauci nor the rest of the government can be trusted. And yet Fauci is alleged to be connected to the deaths of these children.
It falls on We The People – including free and honest scientists and journalists – to investigate this matter.
Thus, we pose a question to the world.
Are ANY, SOME, or ALL of these children in mass graves – from 1988 to 2012 – connected in ANY WAY to government research?
We do not need to answer this immediately. We just need to answer it FULLY and TRUTHFULLY.
W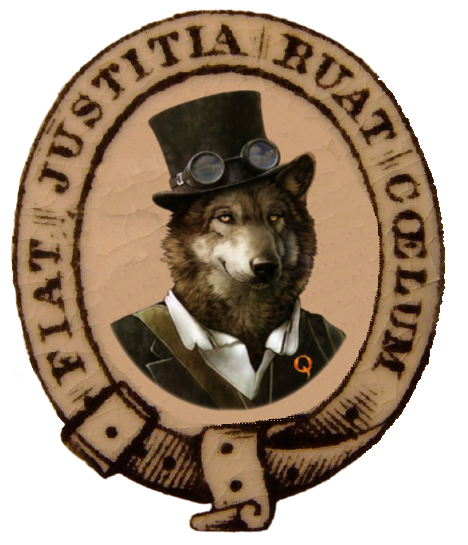 ---
Addendum by Gail Combs
Wolf here. I am adding some relevant information submitted by Gail Combs, whose mother died as the result of medical experimentation. [ She is referred to as "Mom" in the text. ]
Again, I have not edited this beyond simple clarifying corrections, such as spelling, capitalization, the proper editing of links, etc.
I had asked Gail if we had discussed the testing of remdesivir on children, which I definitely recall discussing with SOMEBODY. I think we may have been thinking of two different discussions, and perhaps I'm thinking of somebody other than Gail. It doesn't matter – the following discussion by Gail is still relevant.
-W
---
Gail Combs
I think it is important to put Fauci in context with the longer history of the US government.
I did not have Remdesivir experiments on children, what I had is the history of the US government's ILLEGAL RESEARCH ON HUMANS.
Fauci would have been in the US government for most of this time. He obtained his M.D. from Cornell University Medical College in 1966 and and began his 53-year career at NIH in 1968.
He became Director of NIH in 1984.
Remember his wife is head of BIO-ETHICS.
….According to Christine Grady's profile on the NIH website, she is a nurse-bioethicist and senior investigator serving as the Chief of the Department of Bioethics. Her research focuses on the "ethics of clinical research, including informed consent, vulnerability, study design, recruitment, and international research ethics, as well as ethical issues faced by nurses and other health care providers." [Bio has been removed…]
MOM
This would have been from the decade between 1969 (?) to 1978 (?)
Mom had breast cancer and they did a radical mastectomy @ Strong Memorial Hospital. It is connected to Rochester University. She was about 50 years of age. The doctor, known to other doctors as 'The Butcher', prescribed radiation treatments. Her skin turned black and sloughed and peeled like that of an over-cooked chicken. The hospital gave my parents an OOPS sorry we had the dosage too high. After those treatments she went from a smart bold woman with perfect recall to childlike & timid with trouble remembering.
A few years later she fell and a lump popped out. The Butcher immediately put her on chemo (I think it was in trials). After the crappy job the student did closing her breast cancer surgery, my parents opted to go to the Mayo Clinic to have that lump removed. Mayo Clinic said the cancer in the lump was DEAD but when they heard that The Butcher was giving Mom chemo, they refused to give a second opinion. Mom then started having heart attacks. I had read in Chemical & Engineering News that 'Chemo therapy affected the heart' however the Heart doctor CLAIMED to know nothing about chemo and The Butcher CLAIMED to know nothing about the heart. So Mom kept taking the DAMNED POISON. I finally convinced her to stop but she died of a heart attack a couple days later. I am sure The Butcher wrote it up as a success for the chemo therapy.
And yeah I was correct all those years ago:
"Chemotherapy side effects may increase the risk of heart disease, including weakening of the heart muscle (cardiomyopathy) and rhythm disturbances (arrhythmias). Certain types of chemotherapy also may increase the risk of heart attack."

http://www.mayoclinic.org/diseases-conditions/cancer/expert-answers/chemotherapy-side-effects/faq-20058319
BACK TO THE RADIATION:
U.S. HOUSE OF REPRESENTATIVES, SUBCOMMITTEE ON ENERGY
CONSERVATION AND POWER,
COMMITTEE ON ENERGY AND COMMERCE,
Washington, DC, October 24, 1986.
The recent acknowledgement by federal officials that the government conducted radiation experiments with human guinea pigs has grabbed the attention of all U.S. citizens, and the reason is that most people assumed that our country would not engage in this kind of activity. I think the fact that the federal government — our government – funded or engaged in this kind of activity is the most disturbing Act of this whole story. Most Americans thought that our country would not take that kind of action…..

A review of these documents reveals the frequent and systematic use of human subjects as guinea pigs for radiation experiments. Some of these experiments were conducted in the 1940's and 1950's, and others were performed during the supposedly more enlightened 1960's and 1970's. The report describes in detail 31 experiments during which about 695 persons were exposed to radiation which provided little or no medical benefit to the subjects. The report notes that it seems appropriate to urge the Department of Energy to make every practicable effort to identify the persons who served as experimental subjects, to examine the long-term histories of subjects or an increased incidence of radiation associated diseases, and to compensate these unfortunate victims for damages….

These experiments were carried out at the Manhattan District Hospital at Oak Ridge, Tennessee; Strong Memorial Hospital in Rochester, New York; the University of Chicago; and the University of California. San Francisco….

The overall conclusion from the folders for polonium and uranium injections among the DOE plutonium papers is that these additional experiments were carried out at the University of Rochester by some of the same investigators involved with the plutonium injection experiments. Although staff of the Atomic Energy Commission clearly knew of these additional experiments in 1974, the Commission investigation was truncated with the plutonium injection experiments….

….also the expectation that radioactive material would be administered on for the benefit of a patient. Yet your 1986 report described experiments in the 5Os, 60s, and into the 70s, where subjects received ionizing radiation that provided little or no benefit to the subject. The fact that the later experiments occurred indicates that the 1947 guidance was either violated or overturned in the interim….

experiments," defined in part as, "experiments on individuals involving intentional exposure to ionizing radiation. This category does not include common and routine clinical practices, such as established diagnosis and treatment methods, involving incidental exposure to ionizing radiation." (Executive Order, President Clinton, 1/18/94)….

It therefore seems appropriate that as the Interagency Working Group moves forward, some effort should be devoted to determining precisely what standards were in effect in April 1947, and how they deteriorated over time. The matter of what standards were in effect after 1947 and whether they might have been violated is also related to the question of what compensation would be appropriate for experimental subjects.

…Considering the history on the lack of informed consent with these experiments….

http://www2.gwu.edu/~nsarchiv/radiation/dir/mstreet/commeet/meet1/brief1/br1n.txt
………………
Getting caught in 1986 did not stop the US Government from using humans as lab rats. Aside from the use of foster kids and orphans as lab rats in AIDS research, we have these experiments by the EPA. AGAIN, Strong Memorial was implicated. Steve
2003 and 2010
The EPA had children down to 10 years, BREATHING DIESEL EXHAUST!
EPA used children to test diesel exhaust
DOC: https://web.archive.org/web/20150320142837/https://junksciencecom.files.wordpress.com/2015/01/epa-kids-testing-foia-docs.pdf
http://www.independent.co.uk/news/world/americas/us-environmental-protection-agency-tested-diesel-fumes-on-children-9998892.html
And that wasn't the end of it.
Lawsuit: EPA Conducted Gas Chamber-like Experiments on Elderly, Infirm at University of North Carolina
EPA sued in federal court over illegal human testing
There is also this: Dr. Fauci and the NIH's History in Experimenting on Foster Children and Using Aborted Fetal Tissue to Develop an HIV Vaccine
Vaccines, Fauci, and medical tyranny with Robert F. Kennedy Jr. 49 minutes:
LINK: https://rumble.com/vqzb8y-episode-1496-fauci-on-trial.html
I cannot find the original video I saw, but there is a BBC DOCUMENTARY!!! (This is the one I saw.)
BBC documentary that exposes how the city of New York has been forcing HIV-Positive children under its supervision to be used as human guinea pigs in tests for experimental AIDS drug trials.
Transcript for the BBC documentary Guinea Pig Kids
This is a slightly edited version of the complete documentary broadcast on Tuesday, 30 November, 2004, at 1930 GMT on BBC Two in the UK.
……………..
However we are not done yet
REMDESIVIR – FAUCI KNOWINGLY 'ENROLLED'AMERICANS IN A 'STUDY' WITH A TOXIC DRUG DESPITE 2005 STUDY SHOWING CHLOROQUINE WORKED
Updated April 29, 2020, 5:40 PM EDT

By Erika Edwards

An experimental drug for the coronavirus has a proven benefit, according to Dr. Anthony Fauci, the head of the National Institutes of Allergy and Infectious Diseases.

"The data shows that remdesivir has a clear-cut, significant, positive effect in diminishing the time to recovery," Fauci said at the White House on Wednesday. The data he referred to is from a large study of more than 1,000 patients from multiple sites around the world. Patients either received the drug, called remdesivir, or a placebo…."

https://www.nbcnews.com/health/health-news/coronavirus-drug-remdesivir-shows-promise-large-trial-n1195171
So Remdesivir was rolled out INSTEAD OF HCQ or chloroquine, KNOWINGLY POISONING PATIENTS.

JULY 15, 2021
Remdesivir offers no clinical benefit for COVID-19, extends hospital stay for many

Most recently, a study led by the World Health Organization found that the drug failed to improve outcomes in patients hospitalized with the virus.

Because of these and other study results, the WHO recommended against its use in COVID-19 patients in November.

The U.S. Food and Drug Administration, however, already had approved remdesivir for use in people hospitalized due to severe COVID-19 only a month earlier. Former President Donald Trump, who had COVID-19 in October, is one of the U.S. patients who has been treated with the drug. https://www.upi.com/Health_News/2021/07/15/coronavirus-remdesivir-study/8251626356176/
DEPOPULATION BY ANY MEANS DR. BRYAN ARDIS, DR. REINER FUELLMICH AND DR. WOLFGANG WODARG
LINK: https://rumble.com/vm0009-depopulation-by-any-means-dr.-bryan-ardis-dr.-reiner-fuellmich-and-dr.-wolf.html
(I think this is the same as in this site below.)
@ 8:00 (2018) Ebola trial of four drugs tested Remdesivir safety board found it had THE HIGHEST DEATH RATE and PULLED it before the end of the one year study. Fauci's SECOND DRUG was the SECOND MOST DEADLY…. Goes into second test.
Listen from 8:20 onwards on how Remdesivir was effectively chosen by Fauci himself for it's sheer lethality to be given to COVID patients. Fauci stated that all hospitals in America were only to give Remdesivir to COVID patients and nothing else, and also criminally ordered that Hydroxychloroquine was not to be used to treat COVID as Fauci dishonestly stated it is very dangerous for COVID patients.
Fauci knew 2 years before he mandated Remdesivir as the only drug to be used how deadly it's effects would certainly be, this being clear evidence that he deliberately mass-murdered all those American people who died allegedly from COVID whose symptoms were actually those of fatal Remdesivir poisoning.
….For the first 10 months in 2020, America was the only country using Remdesivir as the drug to treat COVID and bought up all the stocks it could from all over the world to be able to do that, and as a direct result, America had the most deaths, allegedly from COVID, in reality from Remdesivir poisoning (and having their lungs popped on ventilators).

Remdesivir is very expensive indeed in comparison with Ivermectin or Hydroxychloroquine.

Remdesivir was found in one study of 4 drugs looking for a potential treatment for Ebola to have the most lethal side-effects.

In a second study by the Israeli company Gilead, 22% out of 53 COVID patients in 23 countries who were given Remdesivir were found after just 28 days to have suffered 4 major effects, multiple organ failure, acute kidney failure, septic shock and hypotension. 8% of these patients had to be taken off Remdesivir by day 5 or 10 because they were dying. 30% experienced 4 life-threatening effects.

Doctors in American hospitals who had been ordered to use Remdesivir on COVID patients were mistaking effects of Remdesivir for those of COVID, thinking COVID was causing the kidney failure now being seen in their patients. These patients were not dying from any COVID, they were dying very clearly from Remdesivir poisoning….

[WARNING: It gets antisemitic from that point on]

https://mothman777.wordpress.com/2021/08/04/dr-bryan-ardis-holocaust-by-remdesivir-we-are-now-witnessing-the-intentional-medical-genocide-of-humanity-watch-comment/
MORE:
…However, methotrexate achieved only short-term ALL remission, until combination chemotherapy was attempted in 1970. [That would be the trial Mom was in. The timing is exactly right.]

Roy Hertz, M.D., began his career at the National Institutes of Health (NIH) studying the effect of folic acid on the female urogenital tract, the organ system of the reproductive organs and the urinary system. In 1946, Dr. Hertz became chair of the Endocrinology Section at the National Cancer Institute (NCI)….

Alan Rabson, M.D., Deputy Director of NCI, described Dr. Hertz as having had "a major impact on cancer therapy. Showing that it wasn't only leukemia that was curable with chemotherapy was a pivotal step. It opened up the rest of the field." In 1972, Drs. Hertz and Li were awarded the prestigious Lasker Award—often considered to be the "American Nobel prize"— for their groundbreaking work.

With the first significant success against solid cancer tumors, the medical field was turned on its head. Previous assumptions that cancer was nearly always fatal were revised, and the field of medical oncology (treatment of cancer with chemotherapy), which had not previously existed, was formally established in 1971…..

The 1960s and 1970s brought significant advances in chemotherapy as researchers addressed the ongoing challenges of cancer treatment. The Clinical Center at NIH was central to many of the early breakthroughs in chemotherapy….

https://www.cancer.gov/research/progress/discovery/methotrexate
---
Wolf again.
I want to thank Aubergine and Gail Combs for so quickly putting something together.
It is my hope that other Truth Seekers and Patriots will investigate this matter more deeply, and see if, in fact, these mass graves for 24 years are in fact connected to US government research.
Sincerely,
W