Good morning! Well, for some it's morning, for some the middle of the night.
Here's what I saved up.
The Tea Party/MAGA movement is just looking for a Bastille to storm. They can't arrest all of us.
The News is Fake … The War is Real
Yeah, we get that.
Many of us have been saying that for years.
From Truth Social: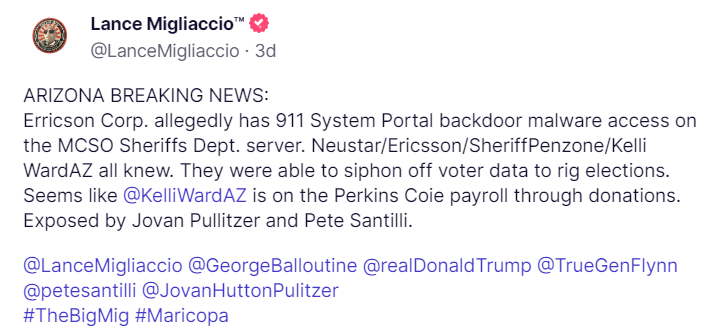 Vera Bradley…. At least the guy has good taste in luggage and handbags. I've been drooling over the holiday collection for weeks.
Yeah, a lot of us noticed that a while back.
That is a violation of Canon Law, and bowing to Satan. I'm glad I don't live in this guy's diocese.
Alternate headline: Americans Will Be Americans, Defying the people wanting to be overlords.
[INSERT IMAGE OF MICKEY MOUSE DISPLAYING AN OBSCENE GESTURE HERE]
Effing mail-in ballots again.
New Dennis Prager:
The left is only ever early to the leftist. Until we measure by the human scale, every rightwinger stands alone.
This was in Britain, but still….
And there was great rejoicing.
Yeah, we the people with sense and all that are DONE.
Would the Military Industrial Complex give it a rest?
Election interference.
It's still not painless, no matter what Robert Altman would have us believe.
Essentially, shut the eff up. We're looking for a Bastille to storm.
TWEETS:
I crochet, therefore, I am…an expert. Who does she think she's kidding.
QAnon fashion…why am I envisioning Captain Sweatpants, and a bunch of guys in shorts and t-shirts that say, Kiss Me, I can recite Pi to about forty-five digits.
Boys have a penis, girls have a vagina and all that.
MEMES: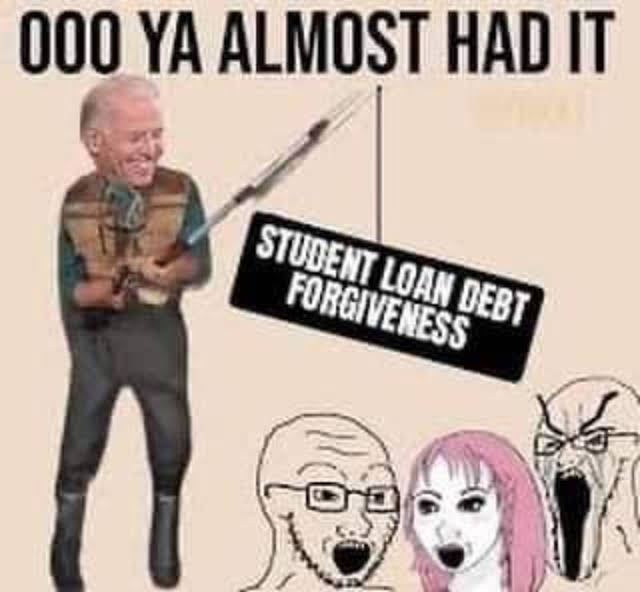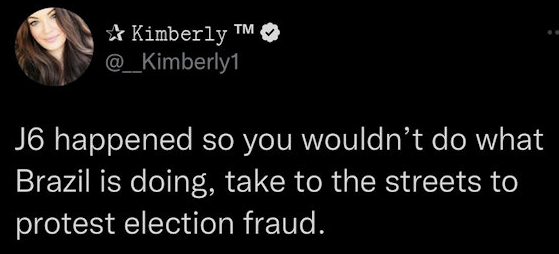 American Bastille…. It WILL HAPPEN.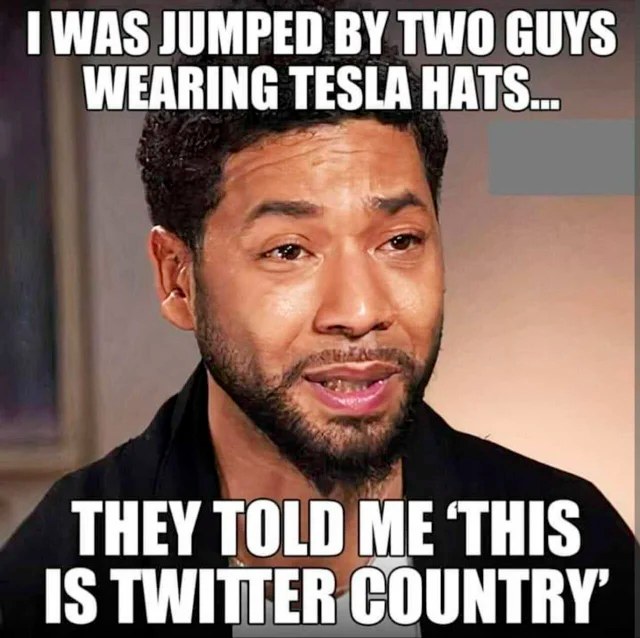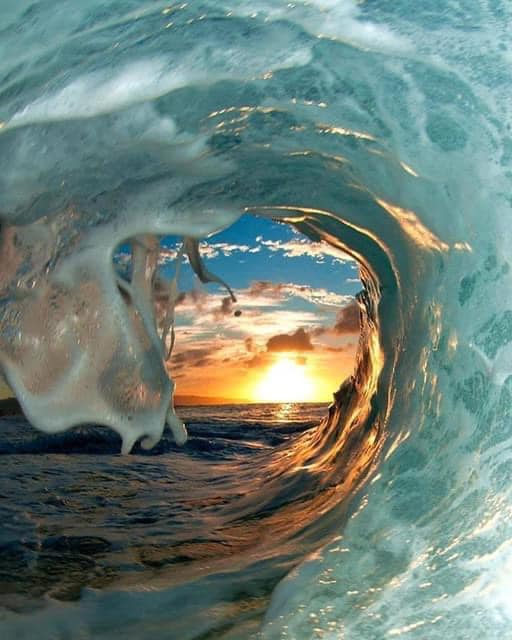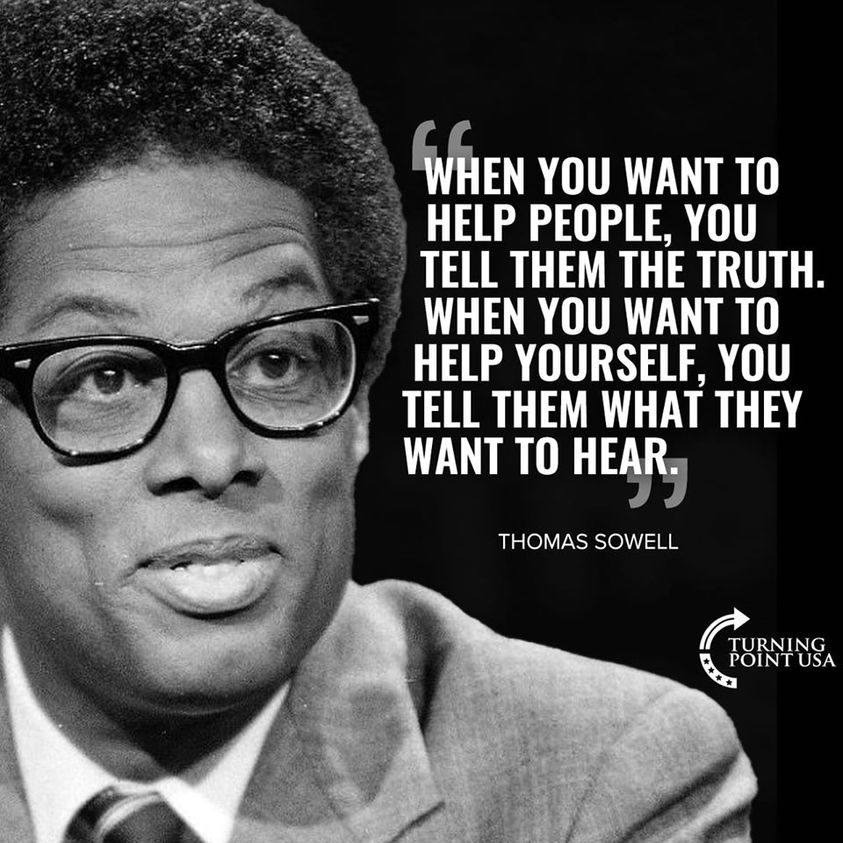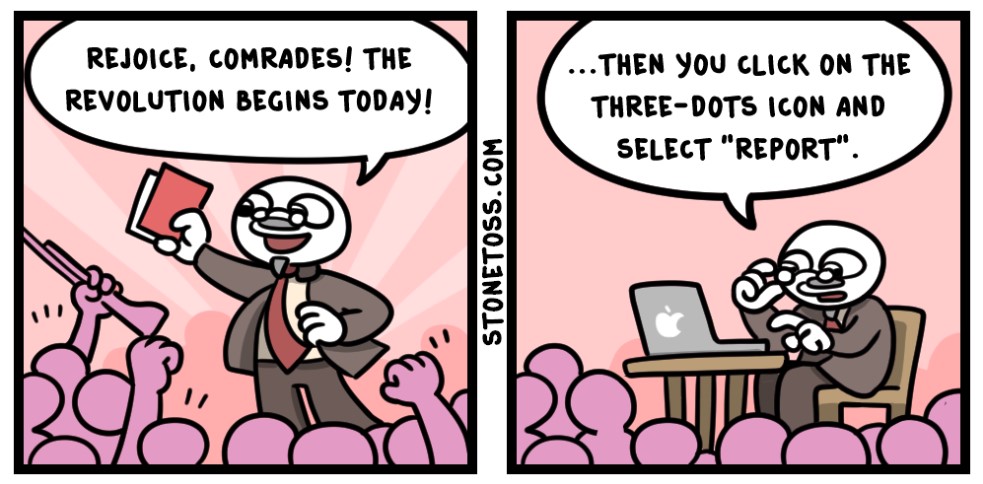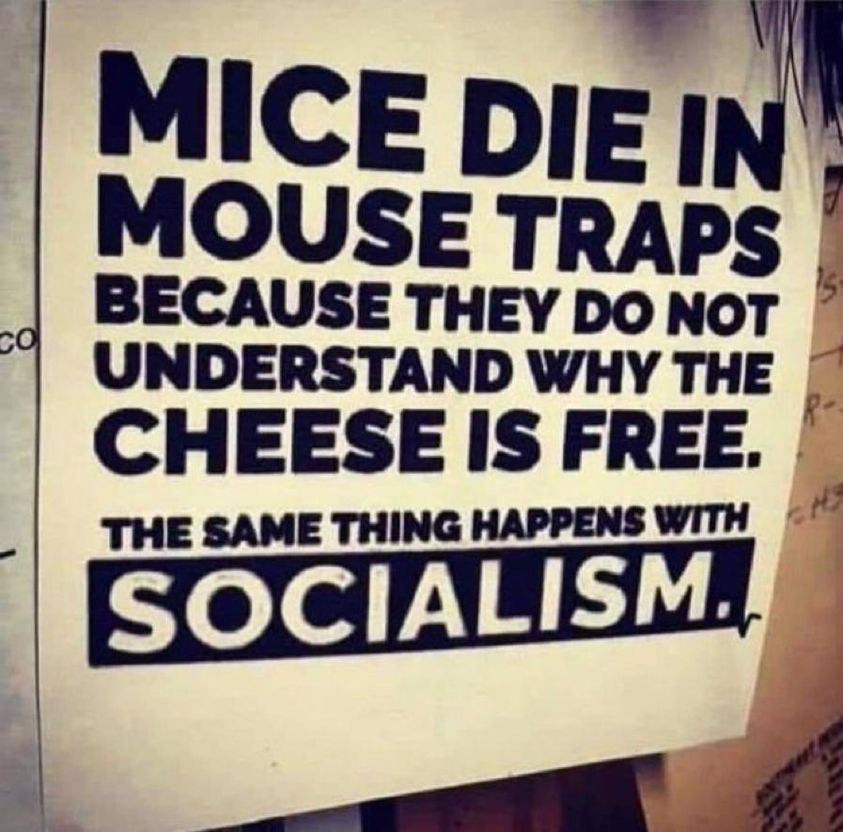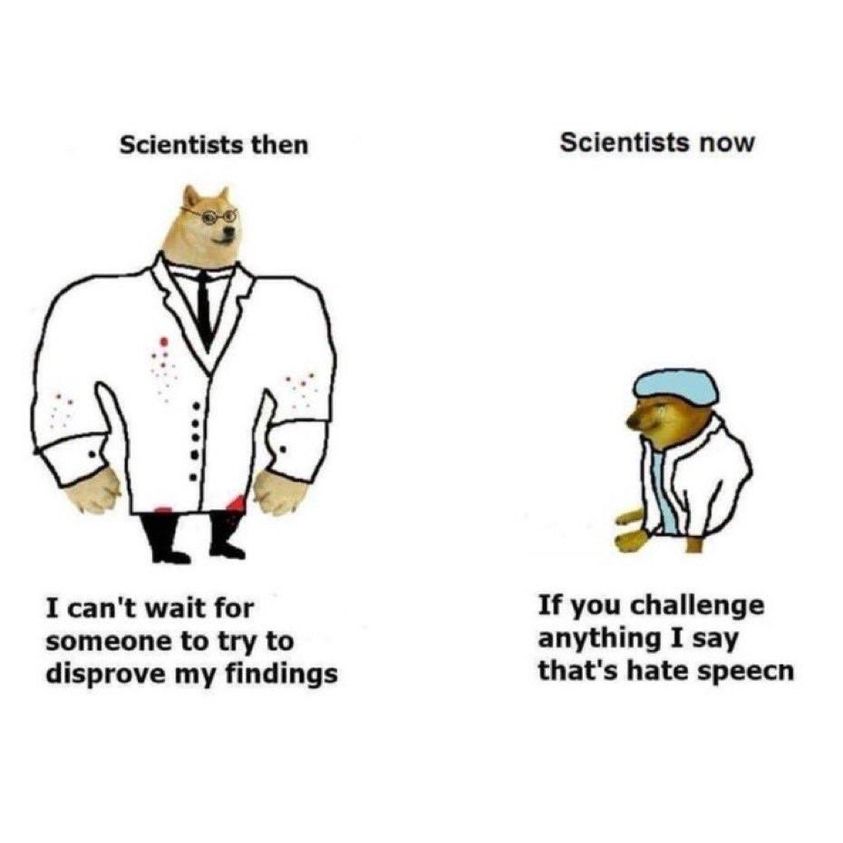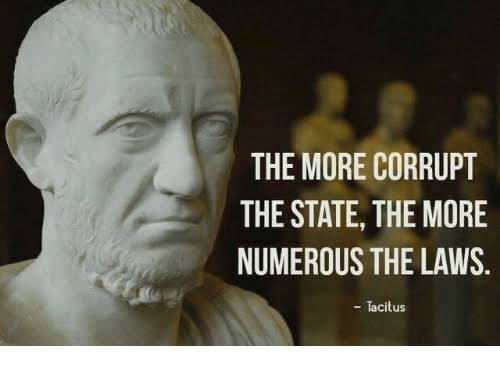 RIP, Christine McVie. She was one talented lady.
____________________________________
And now for the business portion.
Please review our HOST and site owner's Guidelines for posting and discussion for this site. Wolf is kind enough to put up with *most* of us and our antics after thorough vetting. Violators of the baiting and deliberately attempting to divide the group rules WILL face consequences.
The discourse on this site is to be CIVIL – no name calling, baiting, or threatening others here is allowed. Company manners are appreciated. Those who are so inclined may visit Wolf's other sanctuary, the U-Tree, to slog out discussions best saved for a wrestling mat. If, for some reason, this site is not available, head over to the UTree and visit the post at the top of the list or the closest rescue thread.
This site is a celebration of the natural rights endowed to humans by our Creator as well as those enshrined in the Bill of Rights adopted in the founding documents of the United States of America. Within the limits of law, how we exercise these rights is part of the freedom of our discussion.
THAT MEANS THAT ALL OF US HERE ARE ENTITLED TO OUR OPINIONS AND PREJUDICES, ETC., SO LONG AS THEY CAUSE NO PHYSICAL HARM TO OTHERS OR DOXX OUR FELLOW TREE DWELLERS.
All opinions here are valued for the diversity they bring to the issues, and the shaping of understanding regarding topics for which many of us do not have all information. Correcting the record on any one topic is appreciated.
Be careful in expressing thoughts as we would all like to think well of the rest of the group, and ill-thought out comments have a way of wrecking that for everyone.
Fellow tree dweller, the late Wheatie, gave us some good reminders on the basics of civility in political discourse:
No food fights
No running with scissors
If you bring snacks, be sure they are made with bacon
Auntie DePat's requests as we are all supposedly adults and don't just play them on TV like the body doubles pretending to be the squatter in chief:
If you see something has not been posted, do us all a favor, and post it. Please, do not complain that it has not been done yet.
The scroll wheel on your mouse can be your friend. As mature adults, please use it here in the same manner you would in avoiding online porn.
Thank you so much for any and all attention to such details. It is GREATLY appreciated by more than one party here.
____________________________________________________
ISAIAH 26:1-6
1In that day this song will be sung in the land of Judah: "We have a strong city; he sets up salvation as walls and bulwarks. 2Open the gates, that the righteous nation which keeps faith may enter in. 3Thou dost keep him in perfect peace, whose mind is stayed on thee, because he trusts in thee. 4Trust in the LORD for ever, for the LORD GOD is an everlasting rock. 5For he has brought low the inhabitants of the height, the lofty city. He lays it low, lays it low to the ground, casts it to the dust. 6The foot tramples it, the feet of the poor, the steps of the needy."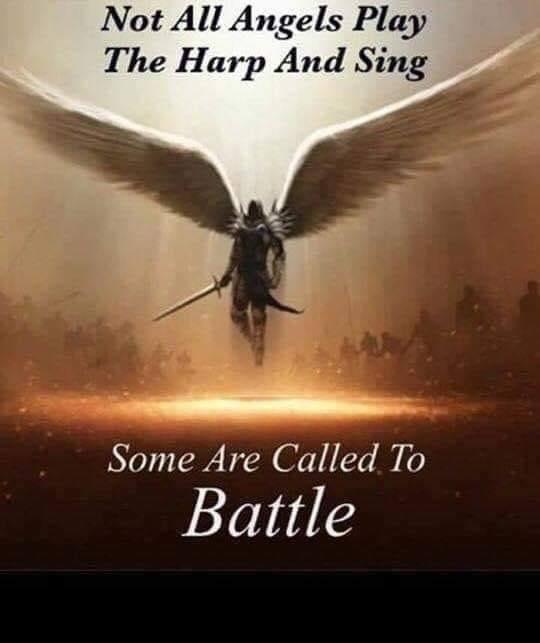 _____________________________________________________
SATIRE!