We begin today with a master class put on by Senator Rand Paul.
Yowza.
Okay, now that Special Prosecutor John Durham has produced another revelation – that Igor Danchenko was on the FBI's payroll during the first Trump Administration as confidential informant – we have competing theories as to what the purpose of the probe really is. Sundance came out in the "it's part of the cover-up" camp Tuesday evening, and doubled down on that on Wednesday linking the Durham Probe and the raid on Mar-A-Lago as having the same goal: keep the FBI malfeasance under wraps.
He's not alone in that stance, but there are others who don't share that opinion.
Well….SURPRISE!

Durham didn't wait for the trial to actually start before dropping his first bombshell.

The entire time the media was in a frenzy over "RussiaGate", the entire time the Mueller Special Counsel was active, the entire time Gen. Flynn and others were being targeted for investigations and prosecutions based on fake allegations or no evidence whatsoever….

the FBI Crossfire Hurricane team / Mueller Special Counsel had ol' Igor tucked safely away for safekeeping.

The whole time people were running around trying to make sense of the Dossier, where it's fake allegations came from, who the primary source was, the source was being paid to hide and keep his mouth shut.

Boy, I bet nobody was more surprised than Igor when he suddenly got indicted by Special Counsel John Durham after getting this special treatment from the FBI/Mueller SCO for more than 3 years.

Sucks to be you, Igor.
Devin Nunes will be able to freely talk once Durham's revealed more of his evidence.

Nunes always said when people found out what really happened with SpyGate, it would blow their minds.

Especially after the Fake News spent more than 5 years trying to program everybody about who it was in the 2016 election that was working with Russian intelligence.

They insisted there was good credible evidence that showed Donald Trump and his associates were Putin affiliated. Working with the Russians.

But that was never true.

In fact it was the Hillary Clinton campaign that was paying an actual Russian national, a 'former' [note I always put 'former' in quotes?] Russian intelligence officer to create most of the Steele Dossier accusing Trump and his team of being Russian agents.

5 years they managed to keep a lid on this, that Hillary paid an actual Russian spy to help create a dossier accusing her campaign rival of being a Russian agent.

Durham's about to take the lid off with evidence in the courtroom.

And I'm gonna enjoy watching it.
The purposes of making Danchenko a CHS should be quite clear. The Crossfire Hurricane investigation was plagued with problems from the outset. The reasons for opening the investigation were bunk. Those problems continued as the investigation went on, with claims of Trump/Russia collusion proven unverified or outright false. (Thus the targeting of Flynn for a Logan Act violation.)

That developed into the Carter Page FISA applications, first submitted to the Foreign Intelligence Surveillance Court (FISC) in October 2016, and which relied substantially on the Steele Dossiers (aka Steele Reports). The FISA applications were renewed three times – more on that later. Each application had its own problems, from FBI lawyers lying about Carter Page to the Court being generally misled.

Realizing its own misconduct, the FBI made Danchenko a paid CHS in March 2017 – just before the third FISA warrant was submitted in April 2017. This would allow Comey's FBI to work directly with Danchenko in support of its counter-intelligence investigation against President Trump.

Danchenko being a CHS also served another purpose: it protected the Bureau and the Mueller Special Counsel from revealing their "sources and methods." How do you hide misconduct? Bury the witness.
What is interesting in this, is that the mainstream media essentially declared the probe over. This is from the New York Times.
The special counsel appointed by the Trump administration to examine the Russia investigation seems to be wrapping up its work with no further charges in store.
Curious.
As of this writing, I haven't taken a side, as there is so much flak in the air, the curtain still hasn't dropped.
I'm an arts and theater person. It ain't over 'til it's over, and it ain't over yet.
Tabs:
Don't let yourself get burnt out on information.

Take it from me, this is a very real thing. There was a time, for the first year or so of my awakening, where before both of my eyes were fully open in the morning, I was reaching for my phone to check what was going on in the world. I was obsessed with the daily goings on, reading every news story, deciphering the possible hidden meanings, and it completely depleted me for awhile. Dangerously depleted, to the point where it almost killed for good my desire to pay attention or try to help out anymore. Those who followed me back then might remember entire weeks and months where I would go missing. For those weeks and months I was utterly useless to the cause I care so much about. It was a big lesson for me, and over time I have finally learned to listen to my soul which was crying out for balance.

Balance is the key to health.

Sure, a big part of what we're in is an information war, that is very true. But there's only so far we can advance in this direction with misinformation coming from both sides and no real access to "inside" information. How can we actually know anything? Even if you see something with your own eyes, it might not be an actual representation of the truth. Good guys might be bad, bad guys might be good. It's exhausting.

In my opinion, the goal is to pay attention enough to grasp the big picture. Familiarize yourself with what we are up against and the tactics they use, this will support your drive to fight for what's right. And we must stand up for what's right. But that's only a piece of it.

We were born during this time to be a part of something massive: The Great Awakening. Humanity has been on the path of covert slavery in a Silent War that was waged on us while we were sleeping. This point in history is where the path starts to pivot and turn back in the other direction.
Thinking — and doing it well — is tricky business. This is especially true if by "thinking" you mean eventually arriving at the truth. In order to do so one must have reliable facts and terms, some understanding of the rules of logic, and, most importantly a clear understanding of how one thing differs from another. Unfortunately, we seem to be losing any ability to do that. I don't know if this lack of specificity and discrimination has been trained into us via propaganda and indoctrination, or if we've just become lazy and don't want to bother. One way or another we no longer practice the 3 Ds of thought: discernment, differentiation, and distinction.
The world in which we currently live, or rather survive, is no longer sustainable. Although the talk about environmental sustainability is ubiquitous, that's not what I'm referencing here—and I'm certainly not talking about the meritless mutterings of the leading environmental ideologues. There is, instead, a different kind of sustainability having nothing to do with proper stewardship of the planet but has to do with sustaining our own human existence and living in balance with our nature—particularly with our minds.

The machinations of atomization, which only grew stronger in the last two years, are moving us along toward darkness. Some say that every epoch marked by technological changes requires a period of adjustment and ironing out before things can run smoothly again. Therefore, they say, there is nothing to worry about in our time. This is fine. It has happened before, and people then, as now, always react foolishly in the face of inevitable progress.
Radical gender ideology itself is nonsense at best and radical evil at worst. The best place to start with understanding radical gender ideology is to ask: does it even make sense?
He's about the only one.
A barrage of subpoenas issued recently by the Department of Justice—U.S. Attorney for the District of Columbia Matthew Graves' office specifically—against Trump aides is not seeking information about the Capitol protest but personal communications discussing what happened with the election and plans to fight the results. Graves wants records dating back to October 2020 "constituting any evidence (a) tending to show that there was fraud of any kind in or relating to the 2020 Presidential Election, or (b) used or relied upon to support any claim of fraud in relation to the 2020 Presidential Election."

Targets must produce correspondence detailing "any strategies or options for ensuring the certification of Donald J. Trump." Graves also is demanding information about how Trump raised money from "efforts to contest the 2020 election."

Of course, this is what the January 6 hysteria has always been about. As the chaos unfolded on January 6, Joe Biden and his apparatchiks immediately denounced believers of the so-called "Big Lie"—the claim the election had been rigged, if not stolen, by powerful interests who wanted nothing more than to defeat Trump—and vowed revenge would come swiftly. "The totalitarian company line is any suggestion that election fraud exists is tantamount to sedition," I wrote on January 11, 2021. "Americans who dare doubt the results, a popular political sport for Democrats over the past four years, are now vilified as 'insurrectionists' and plenty of our fellow countrymen want it punished accordingly."

Oh, how their dreams have come true. Nearly 900 Americans face criminal charges for mostly nonviolent participation in the Capitol protest; lives have been destroyed, even ended, as a result of this cruel, vengeful prosecution recently rebranded the "Capitol Siege" investigation by Graves' office. The weapons used in the first war on terror—secret surveillance, invasive investigation, armed raids, torture, and political prisons to name a few tactics—have been aimed at Trump supporters across the country in a show of force and intimidation.
TWEETS:
September 24 might well be misinformation, but….
Okay, he's on the right side of one issue anyway.
Turn up the volume.
MEMES: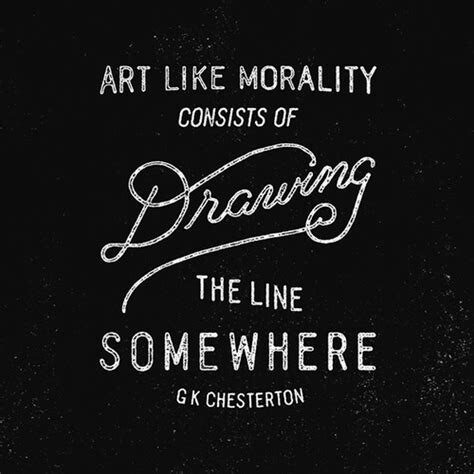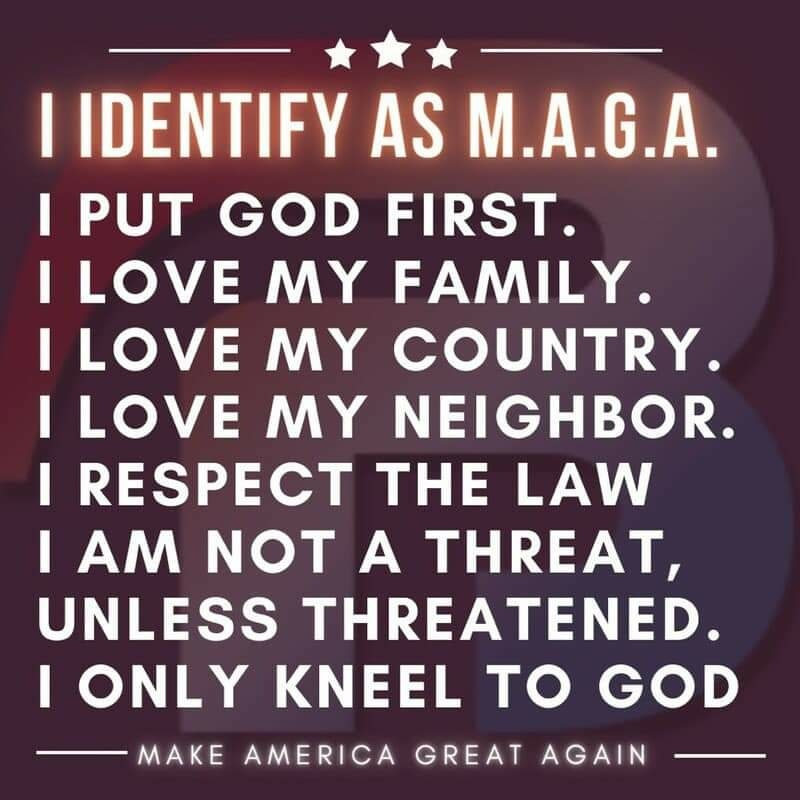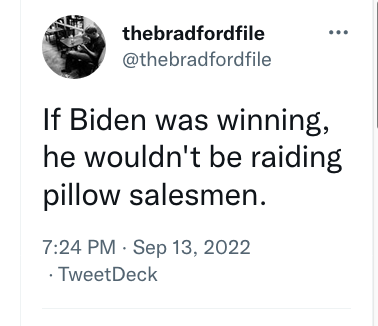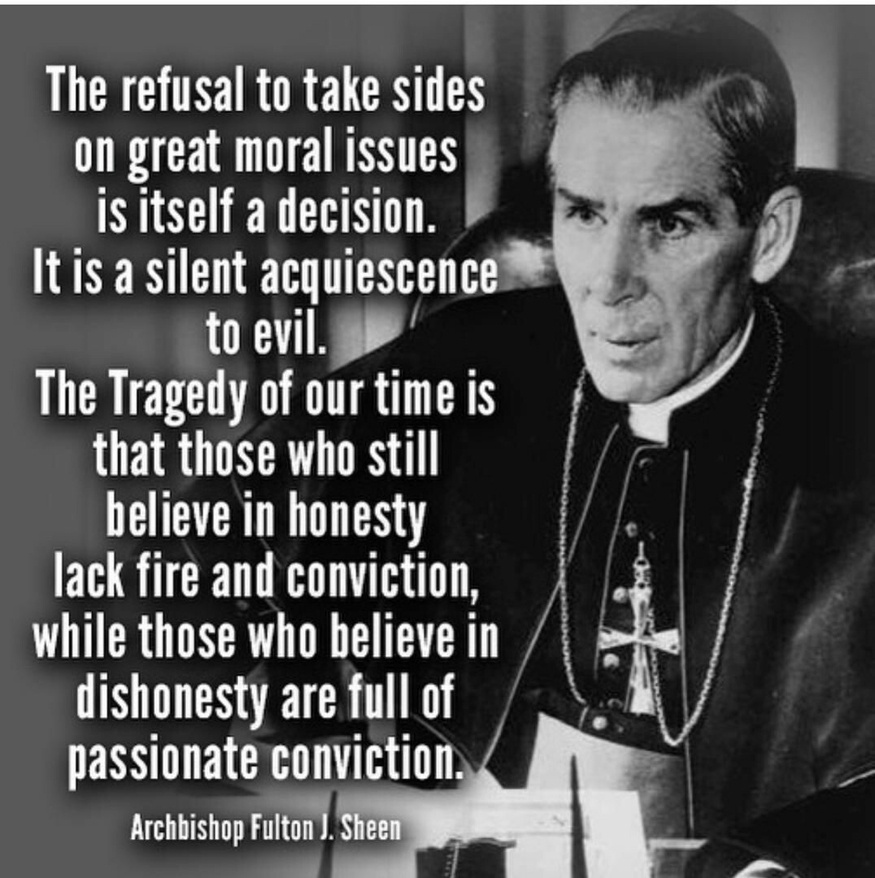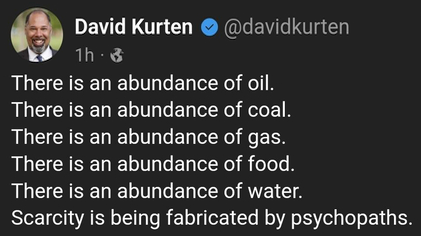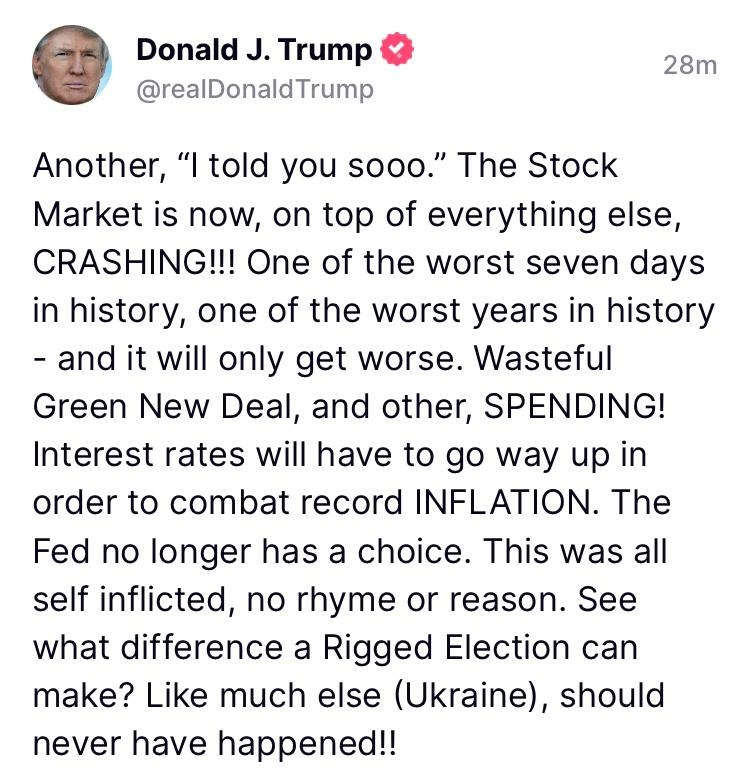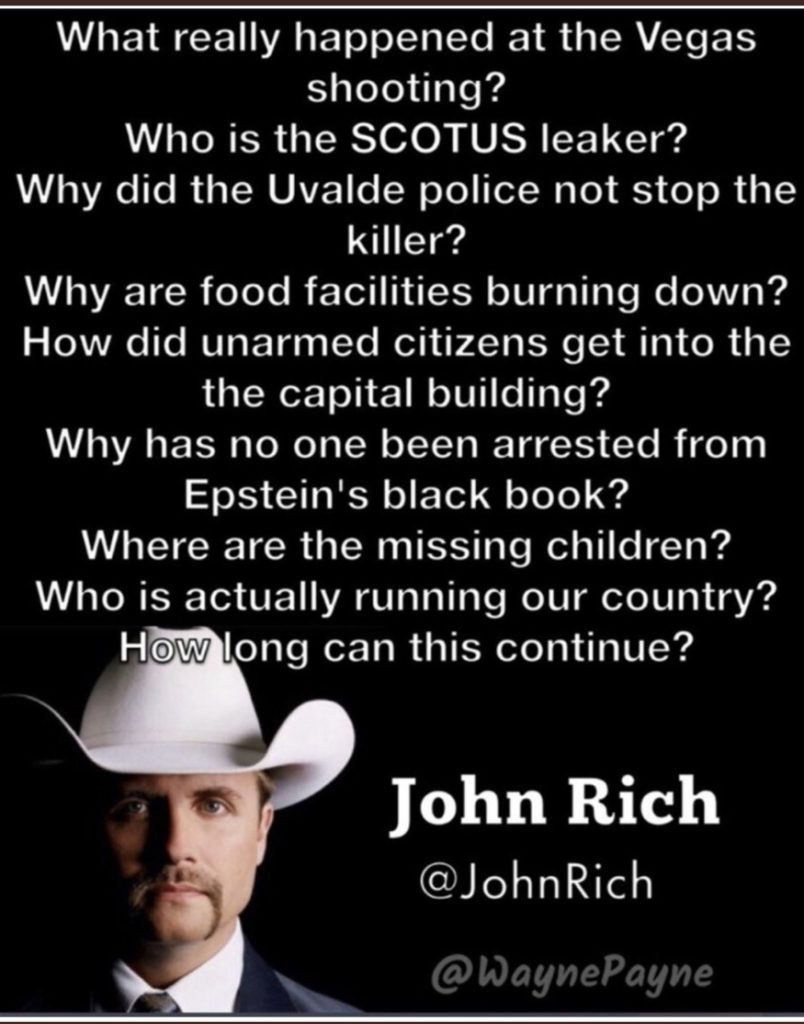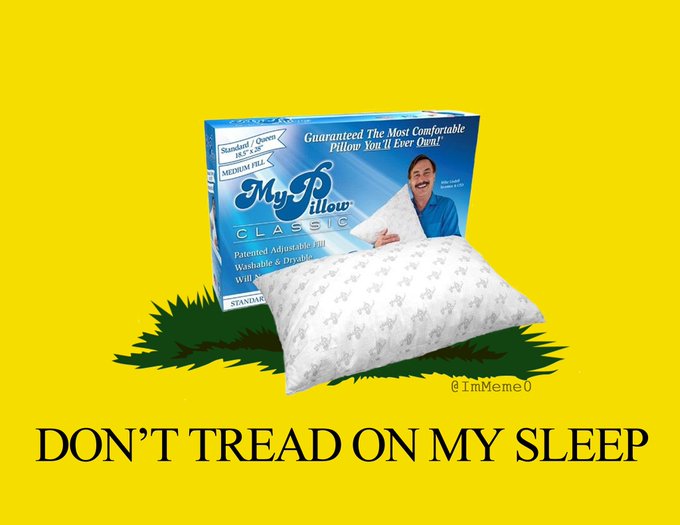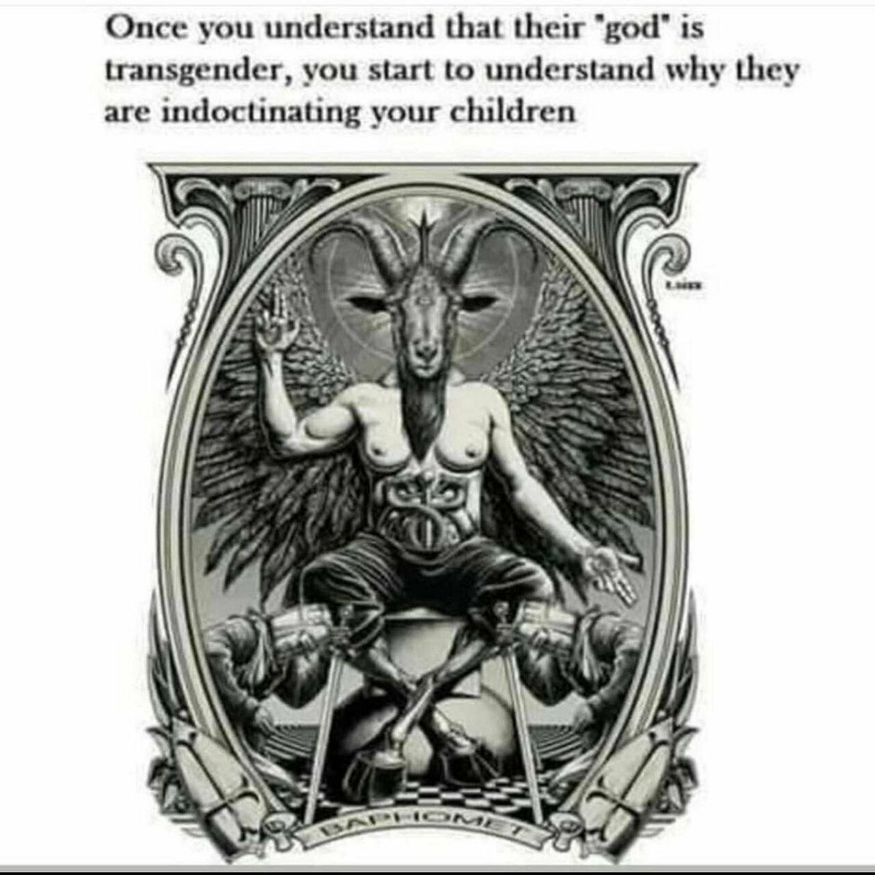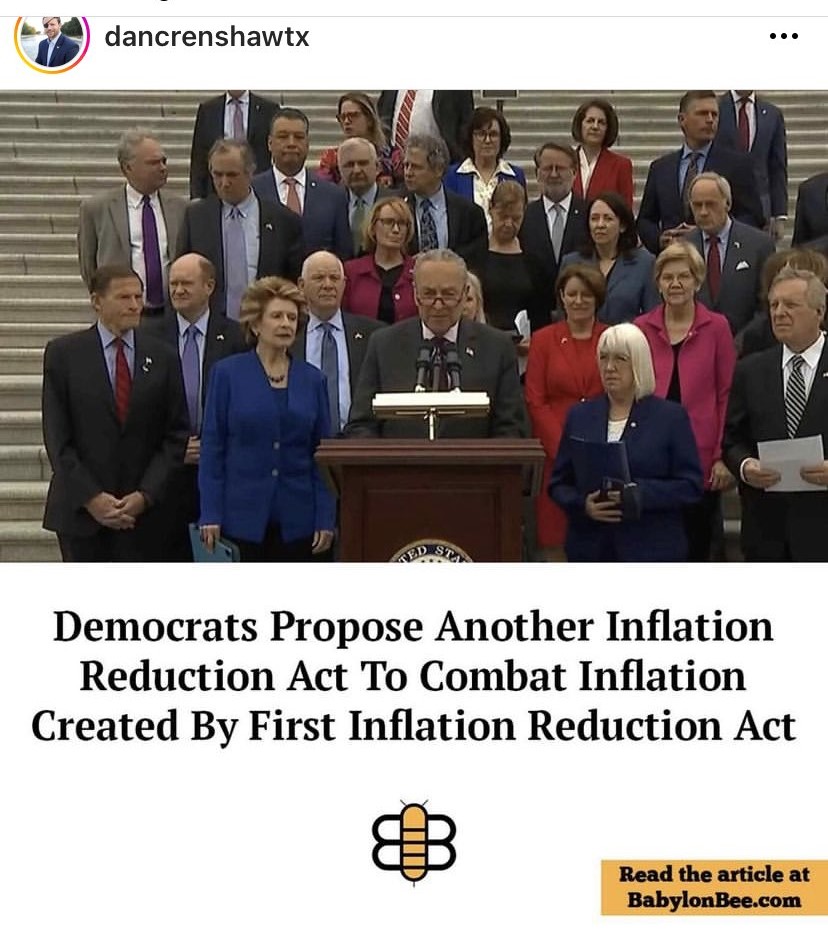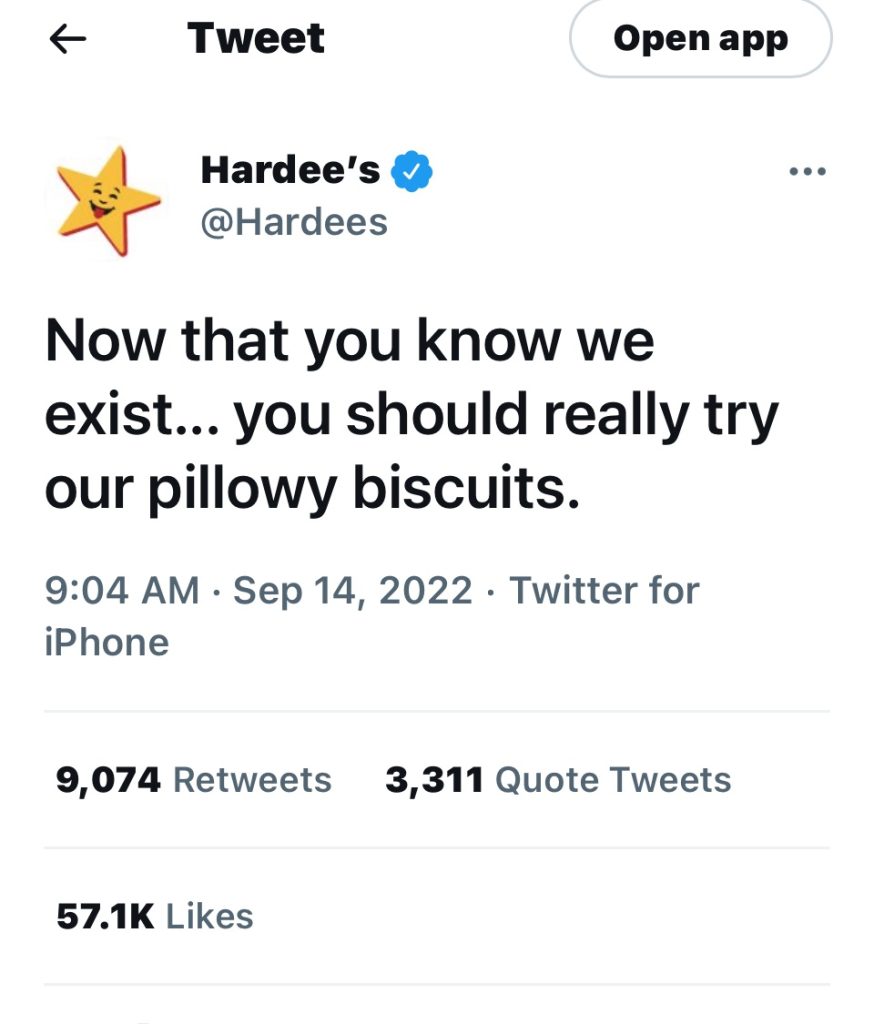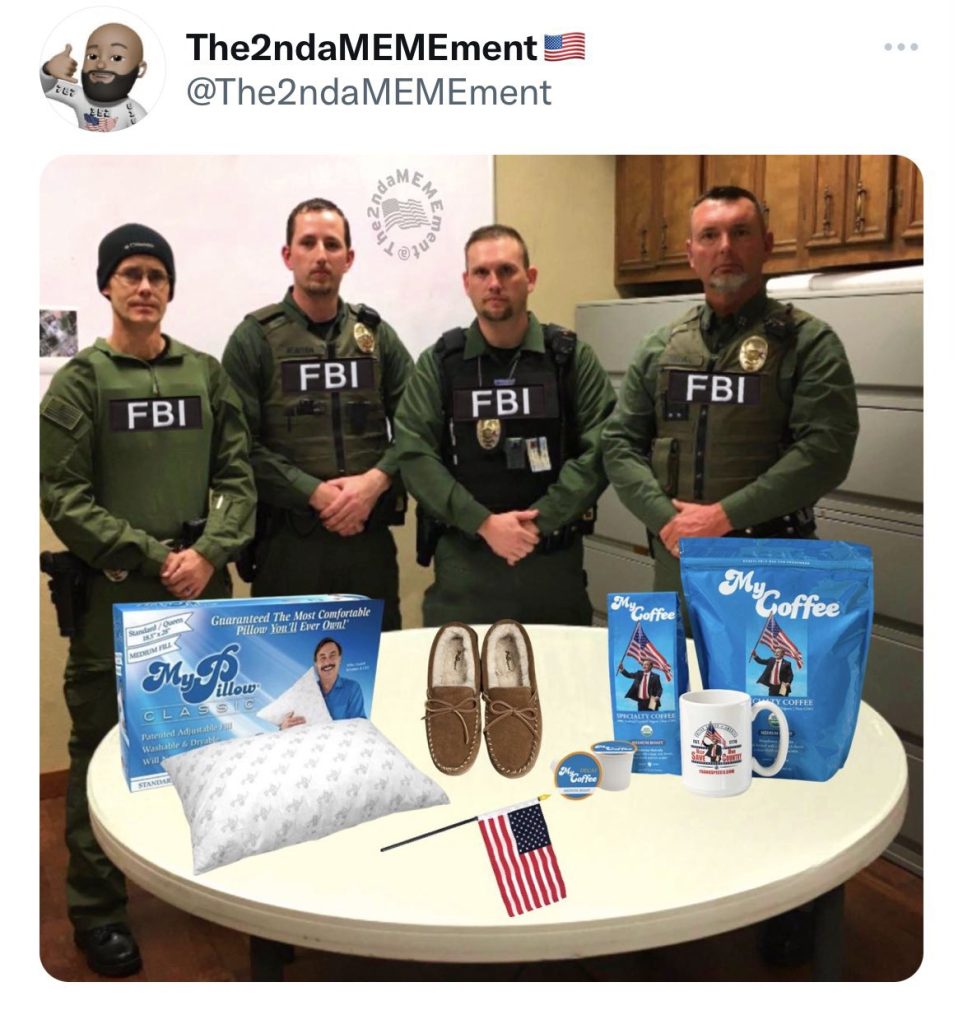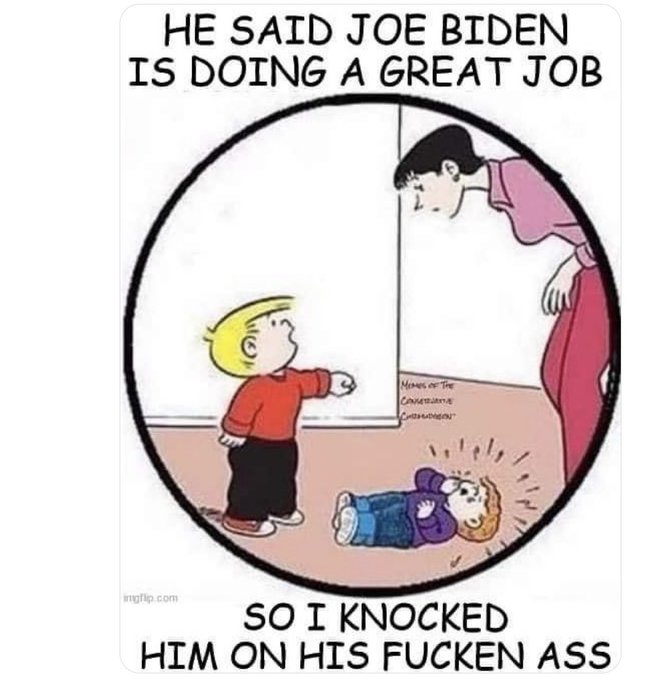 ____________________________________
And now for the business portion.
Please review our HOST and site owner's Guidelines for posting and discussion for this site. Wolf is kind enough to put up with *most* of us and our antics after thorough vetting. Violators of the baiting and deliberately attempting to divide the group rules WILL face consequences.
The discourse on this site is to be CIVIL – no name calling, baiting, or threatening others here is allowed. Company manners are appreciated. Those who are so inclined may visit Wolf's other sanctuary, the U-Tree, to slog out discussions best saved for a wrestling mat. If, for some reason, this site is not available, head over to the UTree and visit the post at the top of the list or the closest rescue thread.
This site is a celebration of the natural rights endowed to humans by our Creator as well as those enshrined in the Bill of Rights adopted in the founding documents of the United States of America. Within the limits of law, how we exercise these rights is part of the freedom of our discussion.
THAT MEANS THAT ALL OF US HERE ARE ENTITLED TO OUR OPINIONS AND PREJUDICES, ETC., SO LONG AS THEY CAUSE NO PHYSICAL HARM TO OTHERS OR DOXX OUR FELLOW TREE DWELLERS.
All opinions here are valued for the diversity they bring to the issues, and the shaping of understanding regarding topics for which many of us do not have all information. Correcting the record on any one topic is appreciated.
Be careful in expressing thoughts as we would all like to think well of the rest of the group, and ill-thought out comments have a way of wrecking that for everyone.
Fellow tree dweller, the late Wheatie, gave us some good reminders on the basics of civility in political discourse:
No food fights
No running with scissors
If you bring snacks, be sure they are made with bacon
Auntie DePat's requests as we are all supposedly adults and don't just play them on TV like the body doubles pretending to be the squatter in chief:
If you see something has not been posted, do us all a favor, and post it. Please, do not complain that it has not been done yet.
The scroll wheel on your mouse can be your friend. As mature adults, please use it here in the same manner you would in avoiding online porn.
Thank you so much for any and all attention to such details. It is GREATLY appreciated by more than one party here.
____________________________________________________
HEBREWS 5:7-9
7In the days of his flesh, Jesus offered up prayers and supplications, with loud cries and tears, to him who was able to save him from death, and he was heard for his godly fear. 8Although he was a Son, he learned obedience through what he suffered; 9and being made perfect he became the source of eternal salvation to all who obey him,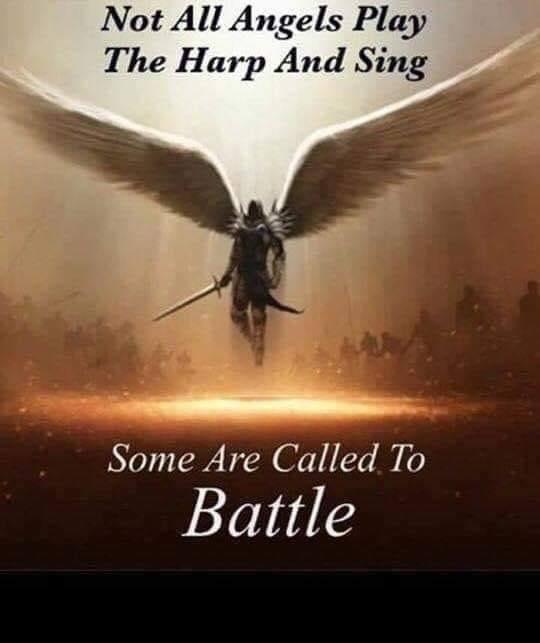 _____________________________________________________