This is more of a placeholder today as I didn't do my usual thing, but here we go:
Our Take: "They lied. Again. For two years, all we have received are edited and chopped videos which served the purpose of setting a narrative against Trump and his supporters.

There was no insurrection, as the videos shown by Tucker Carlson demonstrate.

There was, however, one of the largest psyops ever run against the American people, and their sitting President in history. As more videos are released, I am almost certain the J6 narrative will continue to crumble and the truth will come to light." — AbsoluteTruth1776
I'm a girl. No real comment.
They're done.
https://www.thedailybeast.com/ron-desantis-secret-twitter-army-of-far-right-influencers
The darn thing won't embed. I got the gist of it, though:
And who are, according to the three Republicans who received the initial pitch, among the ranks in DeSantis' digital army?

Jack Murphy, a podcast host and self-described "alpha-male giga chad" involved in a quasi-professional cuckolding porn scandal. John Cardillo, a former Newsmax TV host and unregistered arms dealer who allegedly stiffed the Ukrainian government for $200,000 worth of body armor plates. Christian Walker, Herschel Walker's right-wing influencer son who helped tank his father's Senate campaign. David Reaboi, a Hungary-loving and Qatar-hating bodybuilder with longstanding ties to John Bolton. And Caleb Hull, an ex-Trump digital strategist who has said some very, very racist things.

This is the DeSantis A-team, and they're fighting a battle for a presidential campaign that hasn't even started yet—with plenty of DeSantis face time, dinners, and photo ops.
Sit down and shut up, dough-boy. Nobody listens to you anymore.
Tweets!
This is the most important:
Tune in tomorrow for more
MEMES!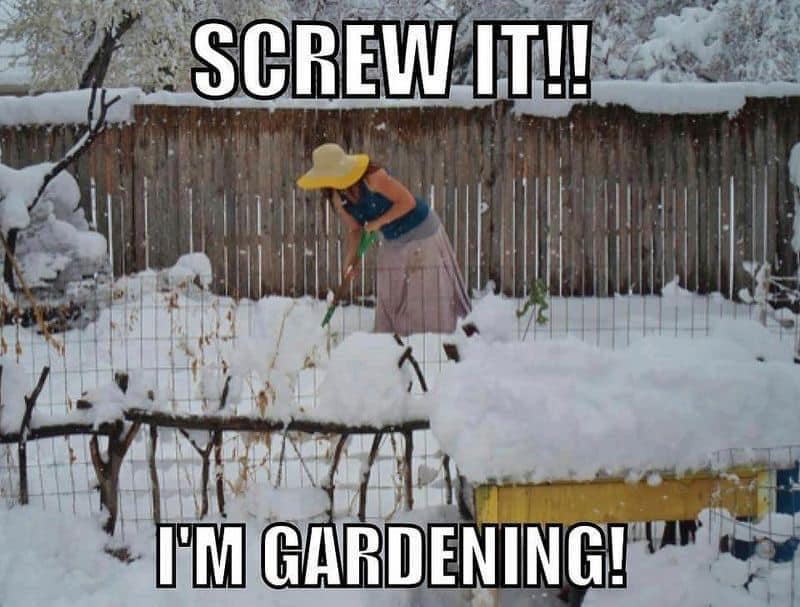 More tomorrow.
Have a good day y'all.
(I don't remember who brought this to a daily in the comments, but thanks.)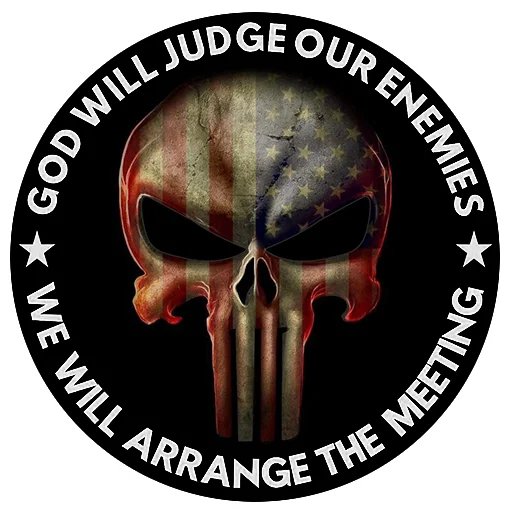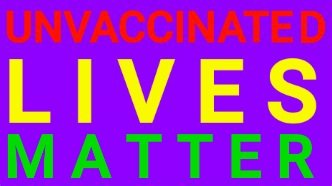 And, of course, the obligatory George Carlin: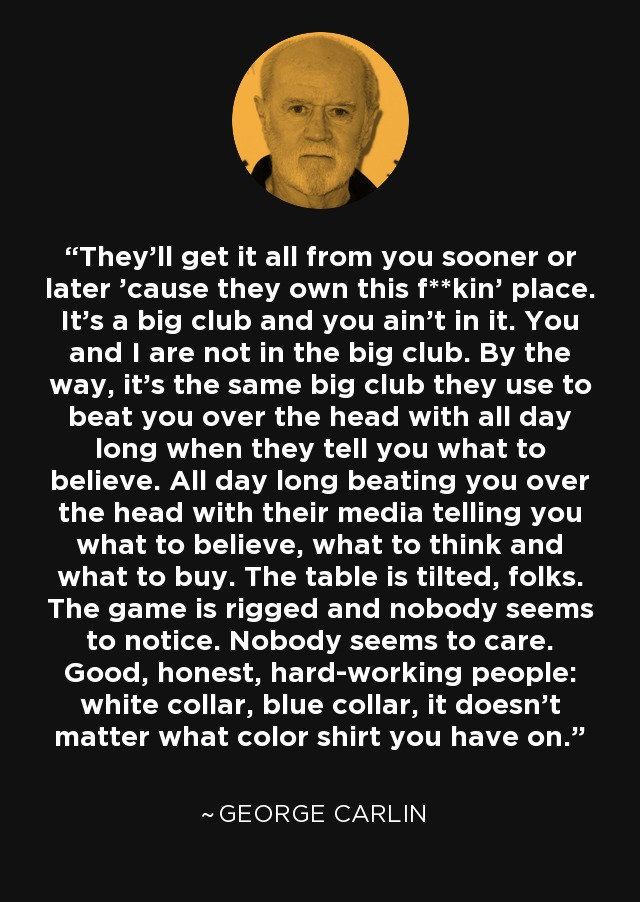 Per the Boss: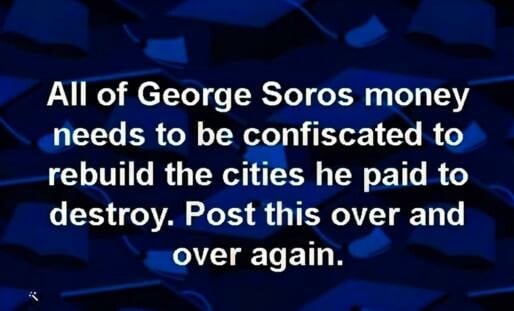 And now for the obligatory message from our sponsors:
Here at the Q tree we believe in the concept of CIVIL open free speech and the discussion that fleshes out ideas. When commenting and participating in the OPEN discussion on this thread all comments MUST NOT CONTAIN personal threats, baiting, name calling, or other anti-social words fomenting hate, violence or destruction. Our host Wolfm00n has strict rules about that.
Fellow tree dweller, the late Wheatie, gave us some good reminders on the basics of civility in political discourse:
No food fights.
No running with scissors.
If you bring snacks, bring enough for everyone
Please, stock up on blanks for celebratory gunfire, be ready to swing from the chandeliers…and no messing with the nuclear weapons.
Please remember to remain locked and loaded and ready for trouble should the insurrectionists try to invade your space.
Those who have things to say that do not fit the generally accepted limits of "civil" discussion, Wolf has provided a venue known as the UTree. You're welcome to visit over there and say hi to anyone hanging out over there. The "Rescue Thread" is also over there. In the event a rendezvous of the tree is needed, please check it out, as well as the newest rescue venue.
Auntie DePat's requests:
If you see something has not been posted, do us all a favor, and post it. Please, do not complain that it has not been done yet.
The scroll wheel on your mouse can be your friend. As mature adults, please use it here in the same manner you would in avoiding online porn.
Thank you so much for any and all attention to such details. It is GREATLY appreciated by more than one party here.
One other vital note:
Please, review these rules that our host Wolfm00n outlined toward the beginning of the growth of the tree itself. it won't take long.
__________________________________________________
MATTHEW 20:17-28
17And as Jesus was going up to Jerusalem, he took the twelve disciples aside, and on the way he said to them, 18"Behold, we are going up to Jerusalem; and the Son of man will be delivered to the chief priests and scribes, and they will condemn him to death, 19and deliver him to the Gentiles to be mocked and scourged and crucified, and he will be raised on the third day." 20Then the mother of the sons of Zeb'edee came up to him, with her sons, and kneeling before him she asked him for something. 21And he said to her, "What do you want?" She said to him, "Command that these two sons of mine may sit, one at your right hand and one at your left, in your kingdom." 22But Jesus answered, "You do not know what you are asking. Are you able to drink the cup that I am to drink?" They said to him, "We are able." 23He said to them, "You will drink my cup, but to sit at my right hand and at my left is not mine to grant, but it is for those for whom it has been prepared by my Father." 24And when the ten heard it, they were indignant at the two brothers. 25But Jesus called them to him and said, "You know that the rulers of the Gentiles lord it over them, and their great men exercise authority over them. 26It shall not be so among you; but whoever would be great among you must be your servant, 27and whoever would be first among you must be your slave; 28even as the Son of man came not to be served but to serve, and to give his life as a ransom for many."
As always, prayers for the fight against that which seeks to enslave us are welcome.
Please include: President Donald Trump, the Q team, our soldiers in the field, special forces, tactical units, first responders and those working behind the scenes…and any and all people with family members in the hospital, COVID or not.
And…members of the QTree who no longer participate for one reason or another.
It is quite clear, as per Wolf's message from July, that we are under spiritual attack. Building up a robust arsenal of prayer and discipline is a must in fighting the enemy and his minions.
In that spirit, the Prayer to St. Michael the Archangel from Tuesday's threads, and the Breastplate of St. Patrick, not to mention the Litany of Humility are favorites recommended by exorcists in spiritual warfare.
SATIRE SECTION