Here we go!!!
---

Q !!mG7VJxZNCI ID: b3258f No.5362124
Feb 24 2019 13:12:51 (EST)
They NEVER thought Crooked Hillary would lose.
SO MANY DISASTROUS MISTAKES MADE.
RETURNING POWER TO THE PEOPLE!
Q+

Q Post 2885
---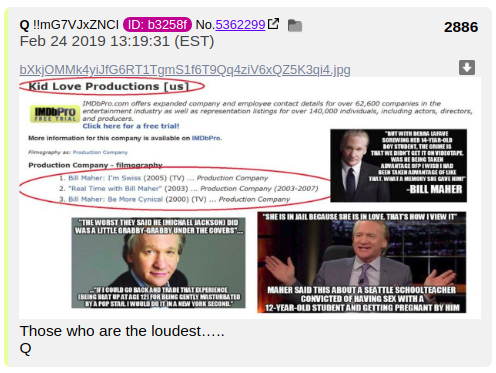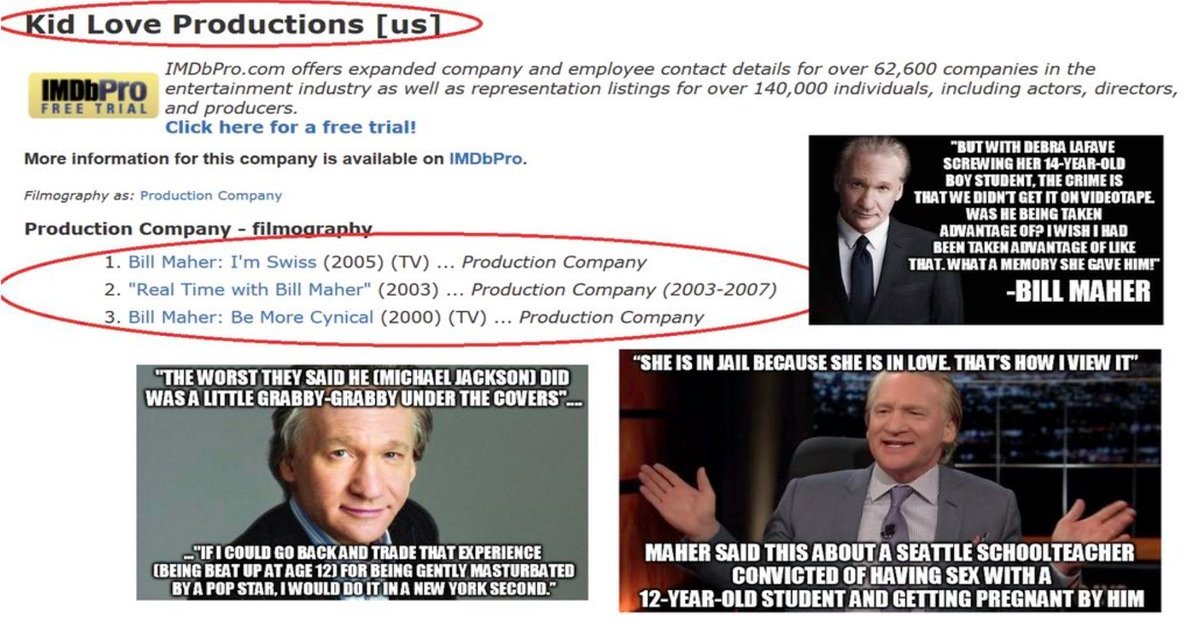 Q !!mG7VJxZNCI ID: b3258f No.5362299
Feb 24 2019 13:19:31 (EST)
bXkjOMMk4yiJfG6RT1TgmS1f6T9Qq4ziV6xQZ5K3qi4.jpg
Those who are the loudest…..
Q

Q Post 2886
---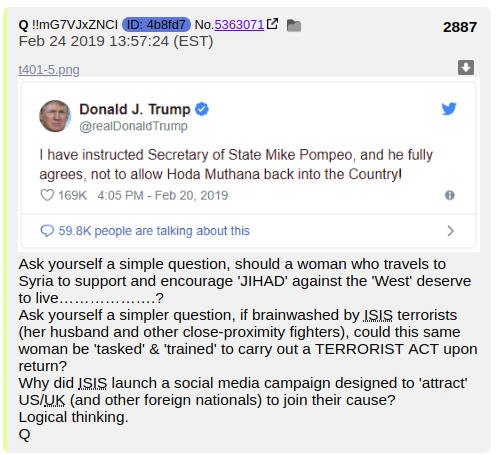 Q !!mG7VJxZNCI ID: 4b8fd7 No.5363071 
Feb 24 2019 13:57:24 (EST)
t401-5.png
Ask yourself a simple question, should a woman who travels to Syria to support and encourage 'JIHAD' against the 'West' deserve to live……………….?
Ask yourself a simpler question, if brainwashed by ISIS terrorists (her husband and other close-proximity fighters), could this same woman be 'tasked' & 'trained' to carry out a TERRORIST ACT upon return?
Why did ISIS launch a social media campaign designed to 'attract' US/UK (and other foreign nationals) to join their cause?
Logical thinking.
Q

Q Post 2887
Message is simple! JIHADISTS RAUS!!!
Stay tuned…..
W