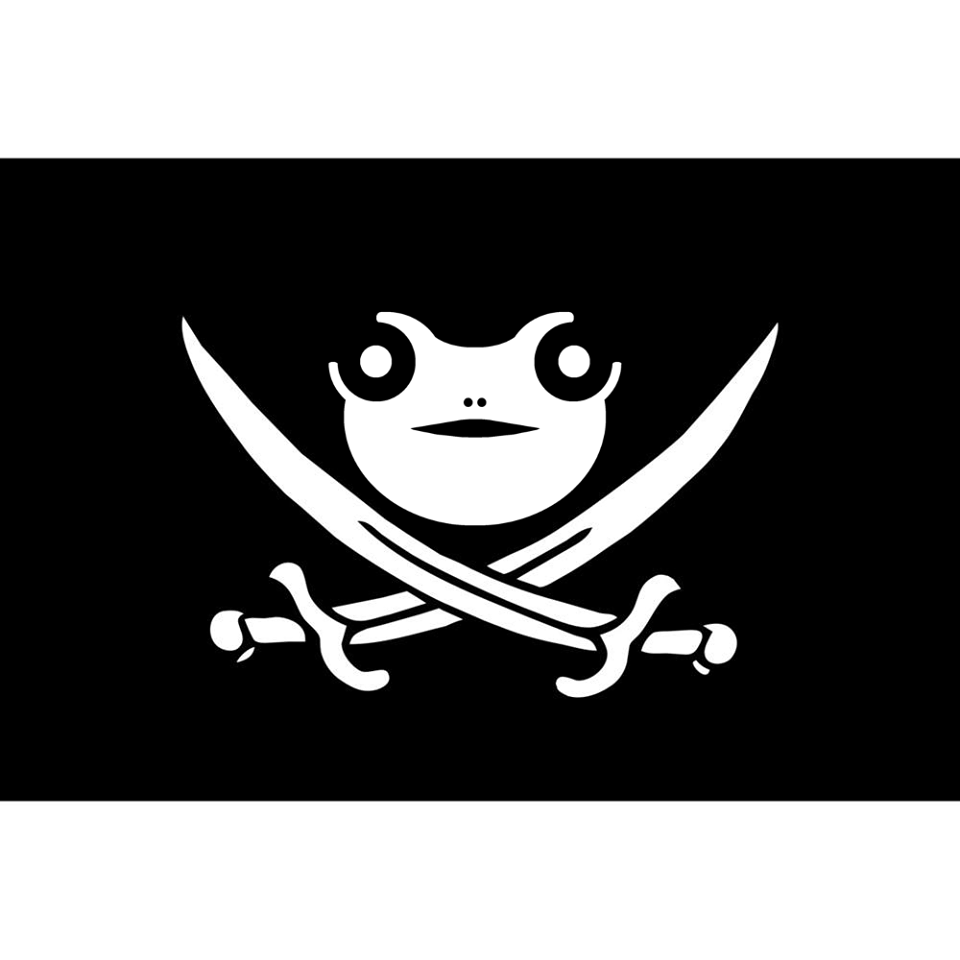 Well, maybe that's a bit of an overstatement. Maybe a bit of a bad attribution. Maybe a bit poetic.
If anybody thinks Andrew Torba of Gab isn't leading the way to freedom, they're not being honest. But the President Washington of MAGA certainly helped.
This is simple, yet seems complicated because it's very new and mind-altering, so stay with me.
The Gab Commenting Extension is here.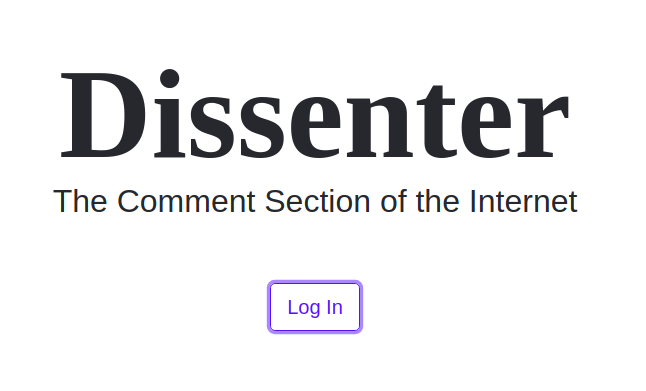 None of this would have been possible without Trump. Let's be honest. The communists did their best to destroy Gab, but – HAHAHA – because Trump held the socialist scum off at the pass – long enough that Gab was able to save themselves – Gab is about to destroy communism (knock on wood).
Well – it's more like Gab is going to make their liddle communist lives QUITE miserable, but that's almost the same thing
I've already made the first comment at this site: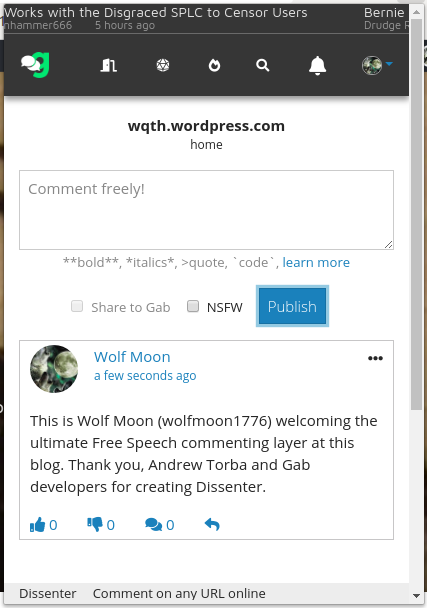 If you're interested in trying it, follow along.
PLEASE NOTE that this ADDED layer of commenting will NOT replace our WordPress discussion, but it will likely augment it.
Here is the Dissenter homepage: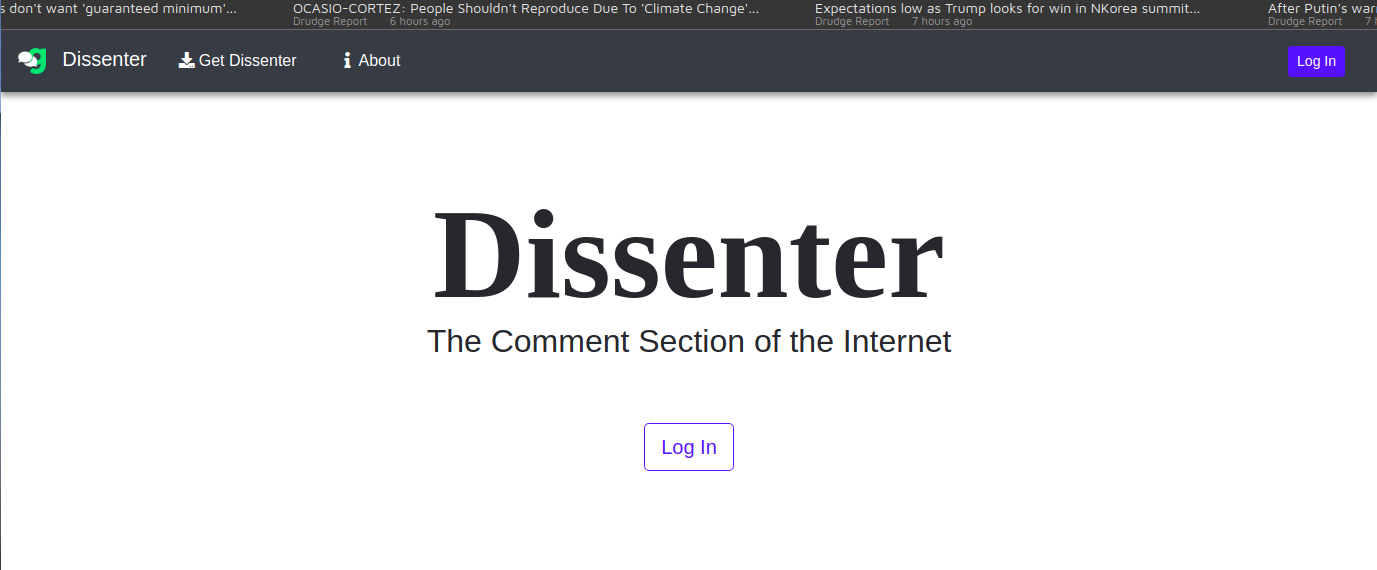 After you log in, you get this screen: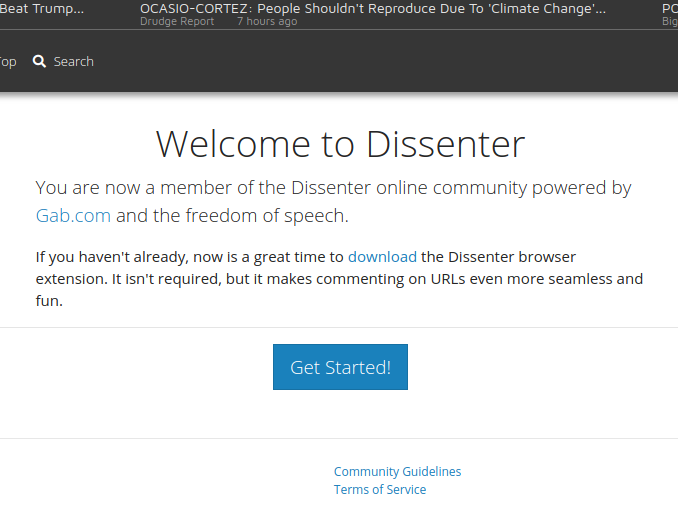 At this point, you can click on "Download" in the upper left-hand corner, and go to this page, where you can select your browser extension:
https://dissenter.com/download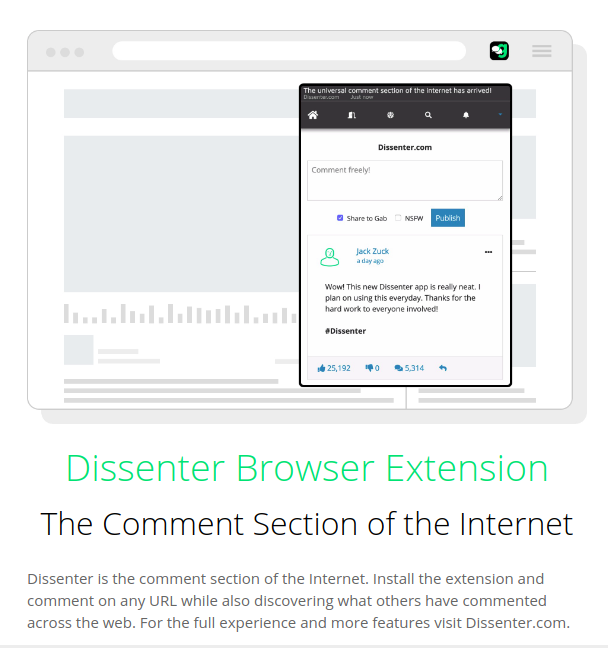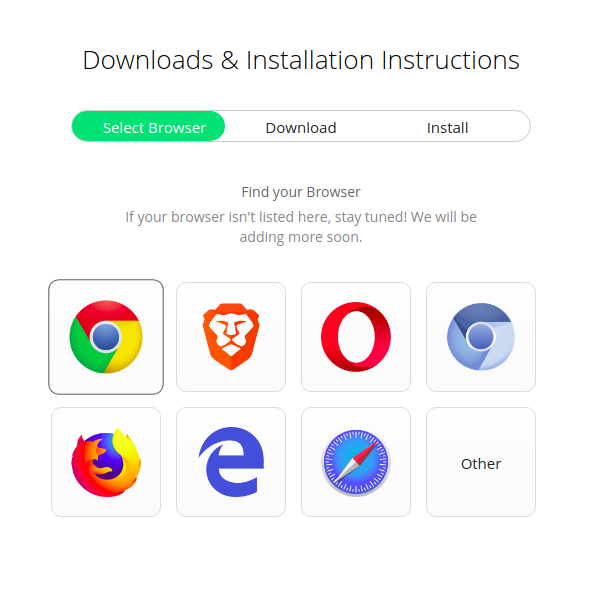 Just follow the directions. You will get a "green G plus speech bubbles" button in your browser. See my first comment again: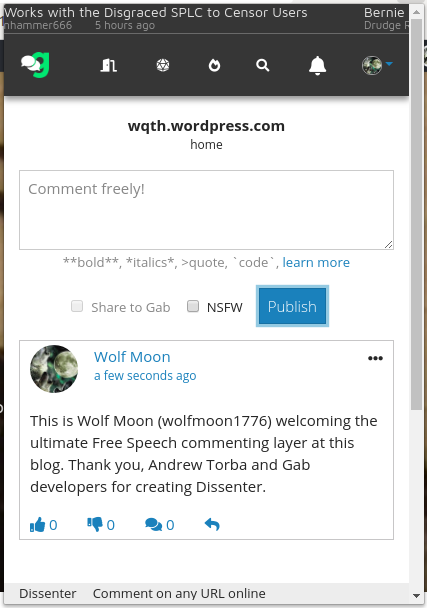 Click on the green button, and the window pops up to see comments.
Whether this works for all platforms, browser, devices, etc., I do not know. We will just have to find out. But I think it's already working very nicely in the Brave browser on the desktop.
You can also get to any URL to comment, through the Dissenter homepage.
The Dissenter homepage even has several ways to get to current "hot" articles. There are lists, but there is also a scrolling banner at the top.
Basically, it becomes like the Drudge Report WITH comments.
What this means is that you don't even need the browser extension. Just go to dissenter.com and start commenting.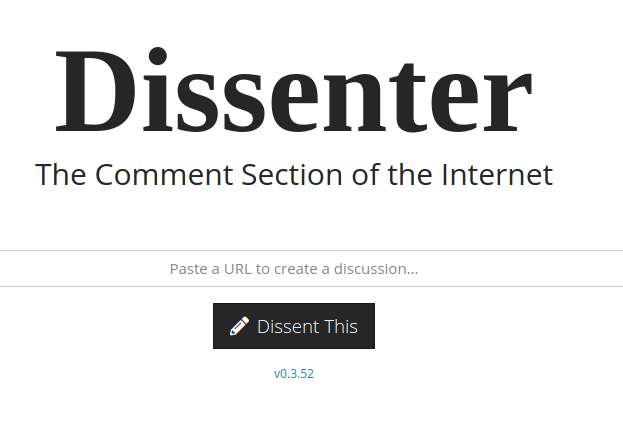 If there is already a discussion, you join it. Otherwise, you start it.
Here is what one looks like: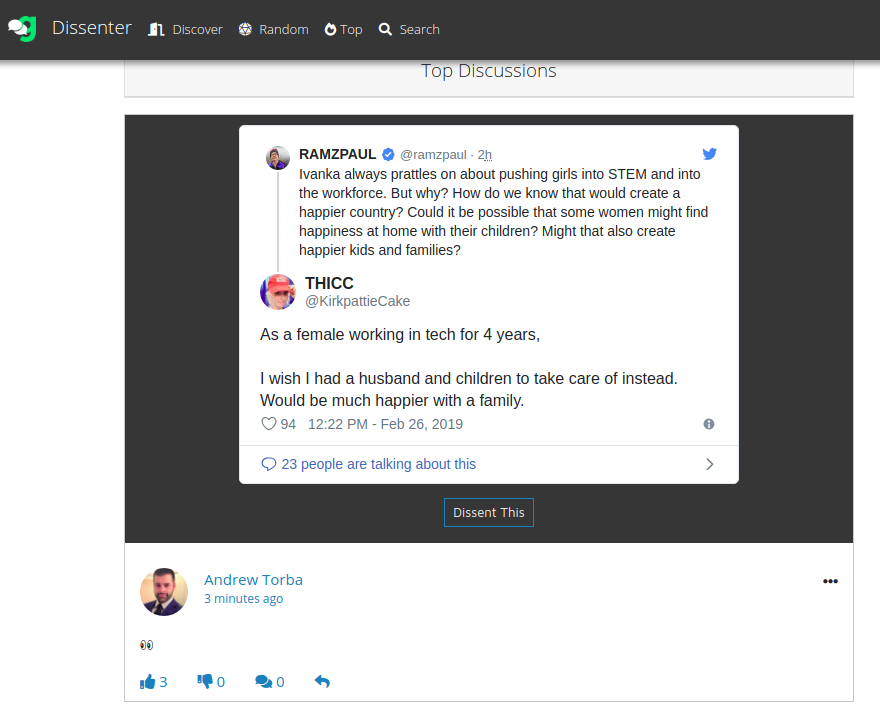 In other words, they're talking about a Twitter post (has its own URL) in a dimension that TWITTER does not control.
Here is a Gab post on Twitter (has a URL) being discussed: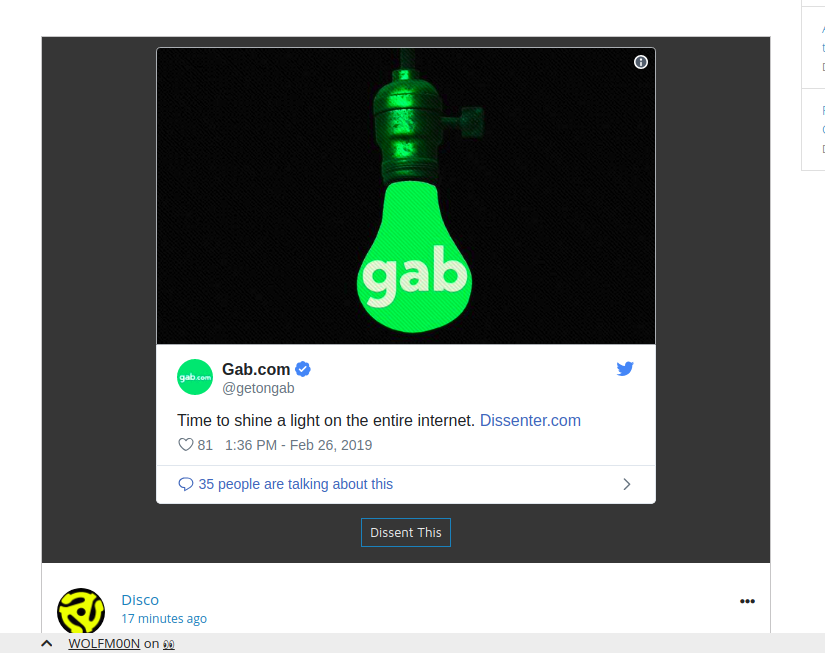 Whoops – can't see that comment – let's try lower….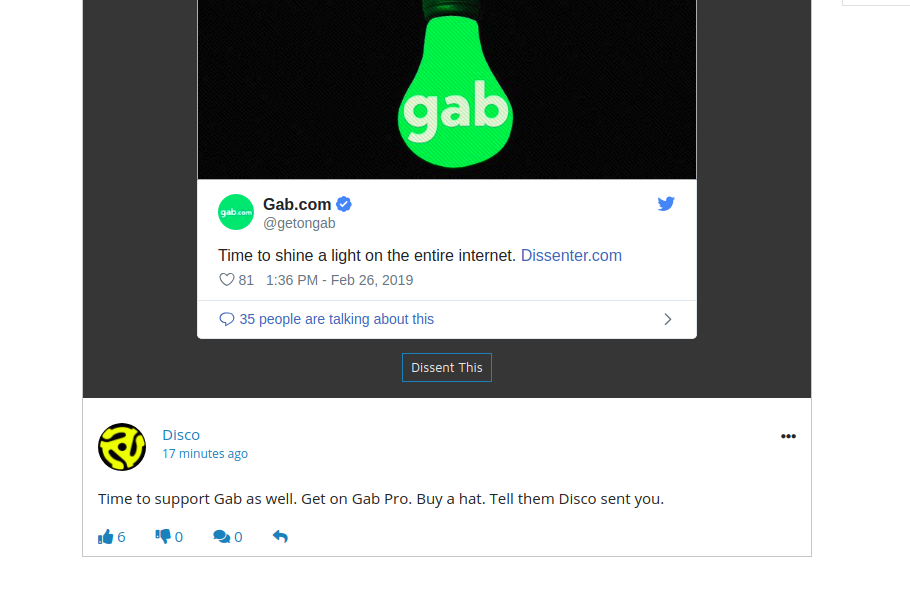 Here is discussion of a Twitter tweet about a Spectator article about Facebook banning people: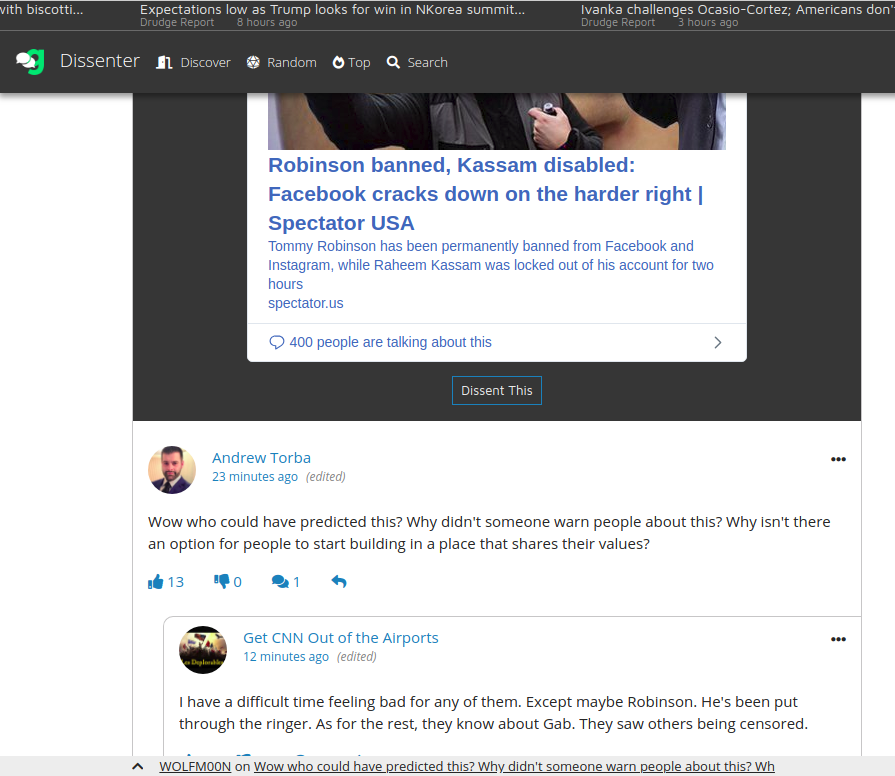 The thing is, I can also click on the Tweet itself IN DISSENTER and go straight to the ARTICLE itself. Indeed, I was the first person to comment at THAT URL: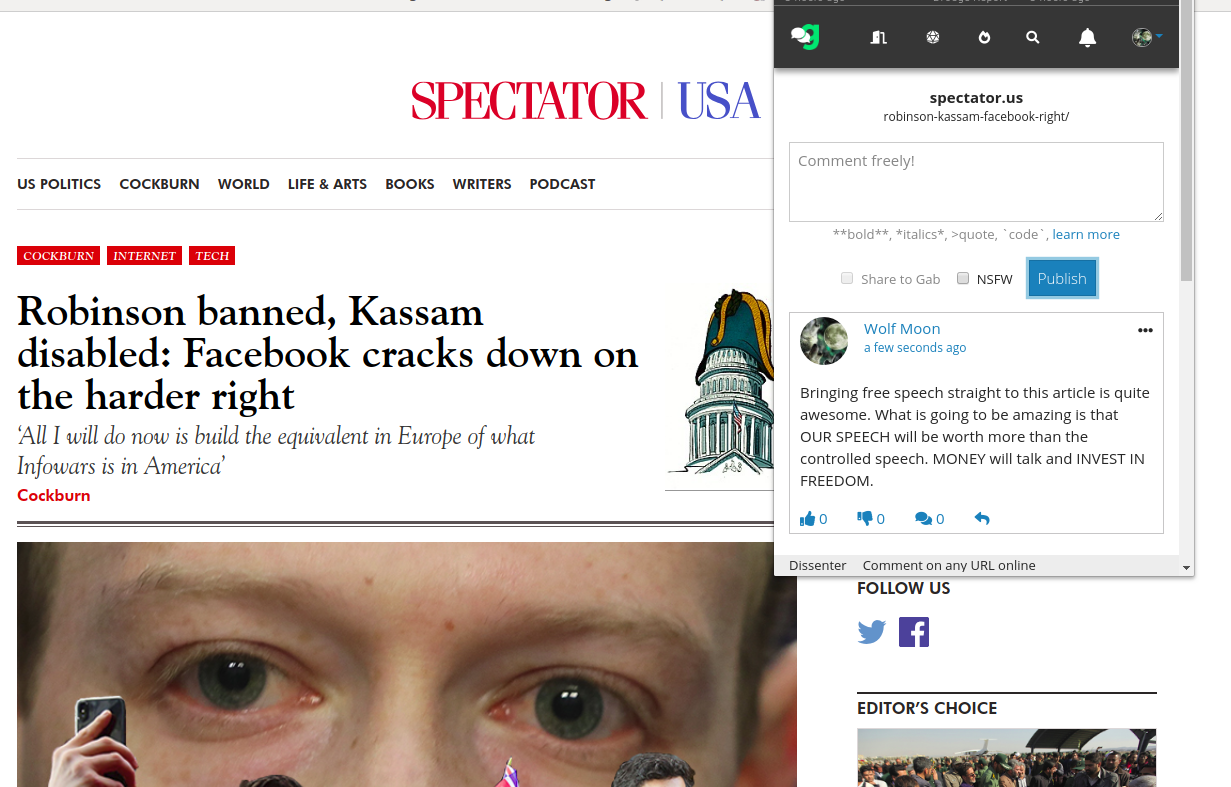 Look more closely at the Dissenter window: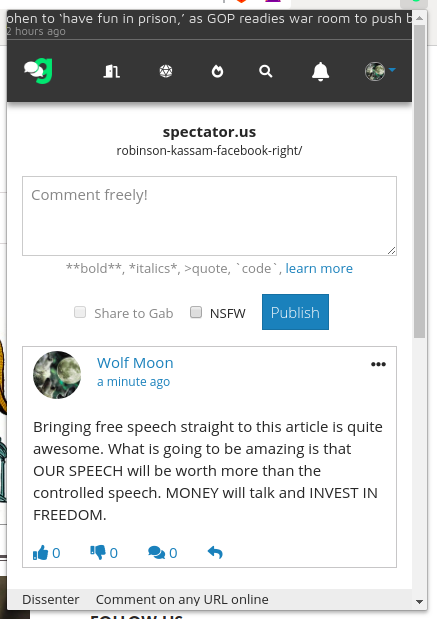 What I said is important.
Notice that I can go BACK to the Dissenter homepage and see this comment: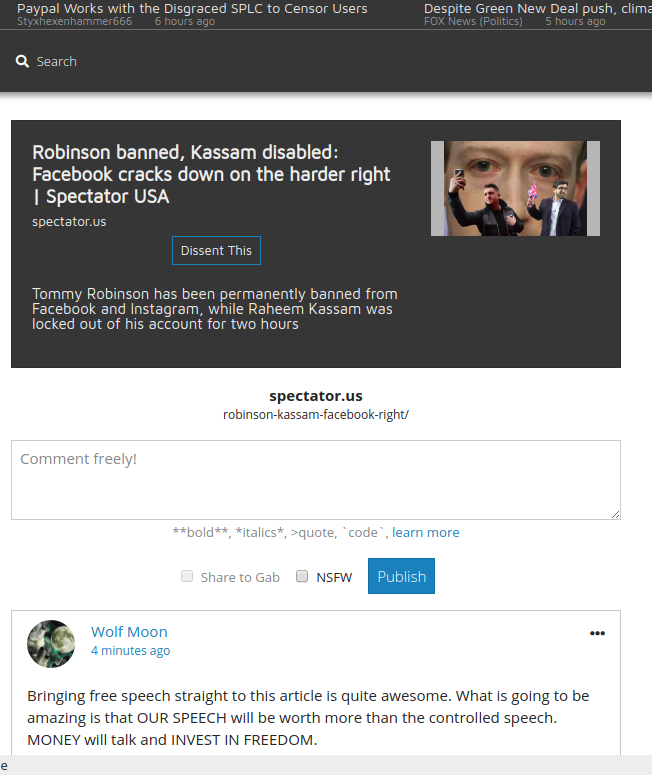 What you are seeing here is FREE SPEECH going TOTALLY META on the ASS of controlled speech.
5:5?
The whole thing feels revolutionary. To quote Flep – who fortuitously said this today……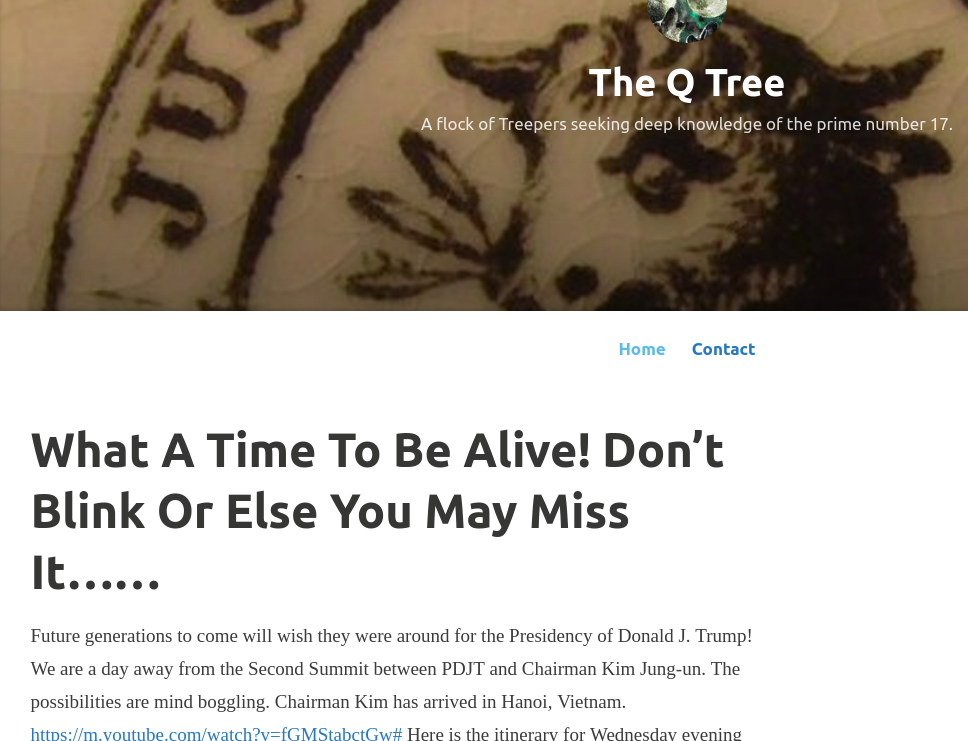 NO ####### SHIT!!!
Welcome to the WALLS FALLING DOWN!!!
W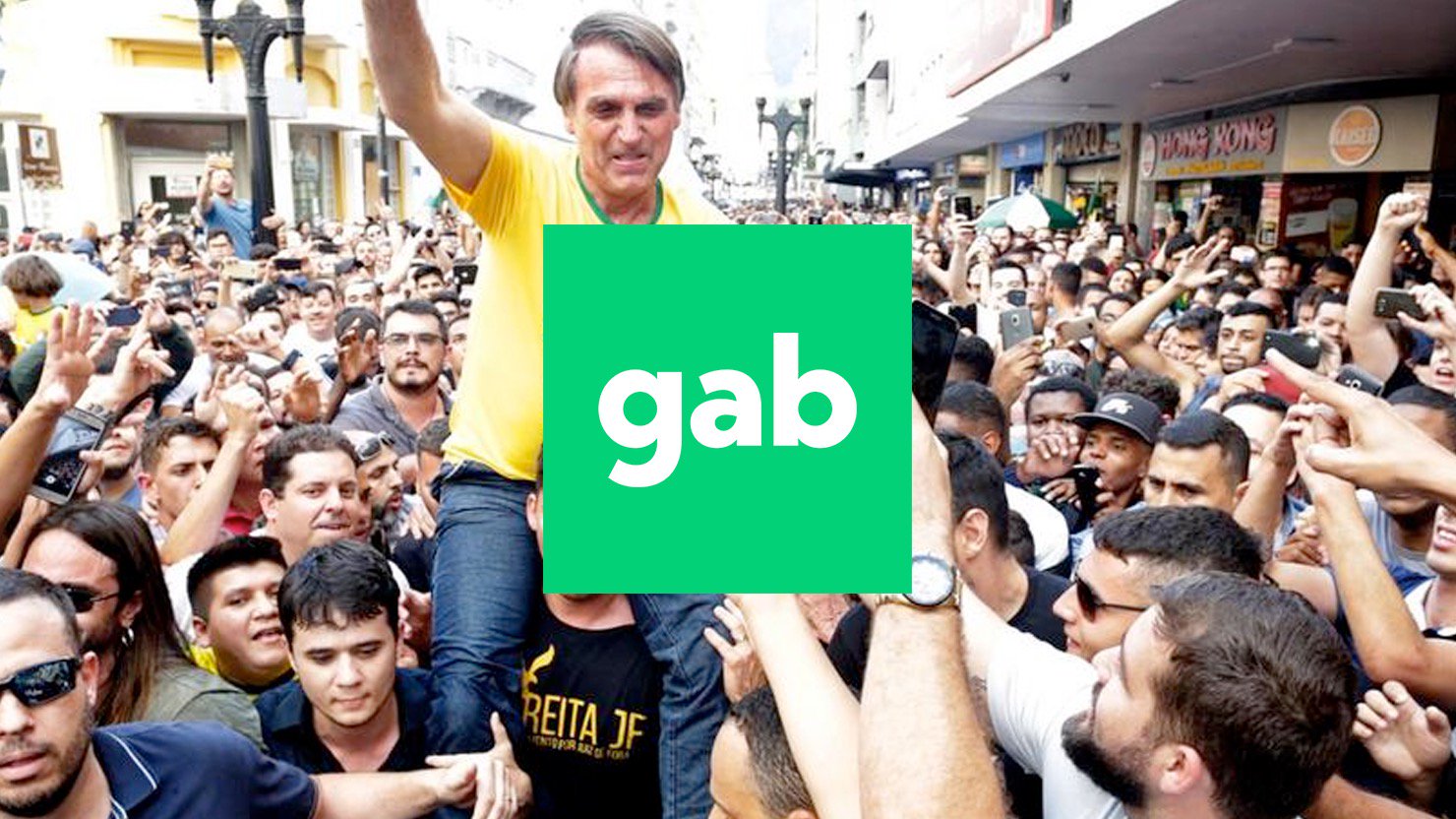 PS – extra points for figuring out why the opening image seems weird. -Wolf
PPS – MOAR NEWS!
Gab has just updated its join policy – NO INVITATION NEEDED.
A preview video of Dissenter: