How Cabal "Third Wave" Feminism Became the Joke That It Is
In an effort to either prove or disprove whether Trump accuser E. Jean Carroll is or is not in fact a descendant of infamous Alice In Wonderland author Lewis Carroll, I came to a profound realization.
First, I made an observation:
The death of sensible feminism roughly tracks the merger of communism and the KKK in the Democrat Party.

Wolf Moon
OK. That's pretty weird. Correlation is not causation, but still. As you are about to see, examination of the LIFE AND TIMES of E. Jean Carroll pretty much spells out the death of feminism, and gives us INSIGHT into why. I will explain.
Without having yet given you that explanation, I am led to an honest assessment of what happened:
When American feminism became a tool of both communism and corporatism, and no longer had ties to authentic American populism, and in particular any ties to popular conservatism, it became ridiculous, and was ultimately destroyed, reaching its most utter final insanity when MEN actually got to CLAIM they were WOMEN and then BOSS ACTUAL WOMEN AROUND.

Wolf Moon
However, one might not agree with all the details, or my "villains", so let me BACK OFF and make a smaller, more damning, and more USEFUL weapon – a weapon with which honest thinkers can find THEIR OWN boogeymen (and boogeywomen) who were undoubtedly involved in the take-down of REAL feminism.
Real feminism was killed by making it become ridiculous.

Wolf Moon
I should probably give my thanks for being able to SEE this stuff, to one of the last real feminists out there – Tammy Bruce. She is one of the FEW who refused to get on the CRAZY TRAIN.
With that, let me start over. I will try to go quickly, so that I actually publish this damn thing, and don't just let it sit in the "Drafts" bin forever.
---
Here is the discussion that got me started. It had to do with THIS POST by our wonderful Wheatie:
---
wheatietoo
Things that make you go…Hmmm:
I noticed this over at Qresearch, which an Anon had posted:
Since I didn't pay attention to Hussein's Halloween Party back in 2016…I did a search for more images of it, so see if this was true.
And…yep:
Also found this from another Anon:
Liked by you and 14 other peopleReply
---
SO – here was the ensuing sub-thread:
Wow. That frigging white rabbit crap is everywhere. Wasn't the author of Alice in Wonderland a perv? The cabal took up his character and laughed at the rest of us.

Liked by 5 people

Alice in Wonderland – https://twitter.com/paul_serran/status/1082454356711129088

Liked by 3 people

That nutter E Carroll that was the Democoms latest accuser..the "rape" in the department store..is his niece !!

Liked by you

Wth??????

Liked by you

https://wqth.wordpress.com/2019/07/30/dear-kmag-20190730-open-topic/comment-page-1/#comment-215425
---
Well, that is where Wolford T. Snopes, Yours Truly, always steps in to see if these things REALLY ARE TRUE. I love to VALIDATE THE DIAPER, so to speak, because it makes me a smarter and craftier "diaper hunter" – be I searching for RED DIAPER or other kinds of BLOODLINES.
Well, let's just say that "I ain't Aubergine", but I am Wolf, and Wolf always gets sidetracked by BIG DEALS like the destruction of modern feminism.
Now you may think I have no right to concern myself with feminism, but Twitter actually thinks I'm a woman, aged 45-55, so BACK OFF, BITCHES!
Here we go.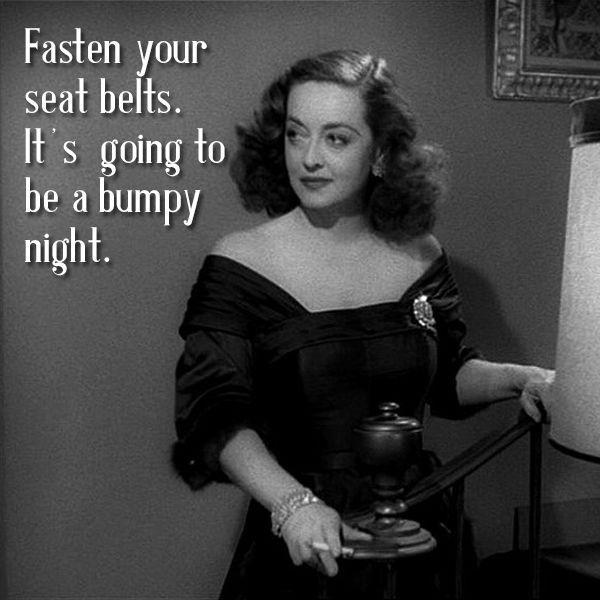 ---
I'll start with the result. The ONLY allegation of a relationship that I could find, was a LINK to an article and/or video that appears to have been PULLED. Here is where I found it: https://zenith.news/e-jean-carroll-she-said-he-said-and-how-media-weighs-balance/
Read the FIRST blurb in this screenshot (which is the SECOND in the web page).
Follow through to THIS LINK: https://zenith.news/trump-rape-accuser-says-she-sexually-harassed-roger-ailes-called-him-pearl-of-his-sex-david/
The relevant sentence:
E. Jean Carroll has something in common with her famous uncle, Louis Carroll, author of Alice in Wonderland. They both have an affinity to write fiction.

David J. Harris, Jr., "404ed" article on E. Jean Carroll
However, when we follow the link to the source: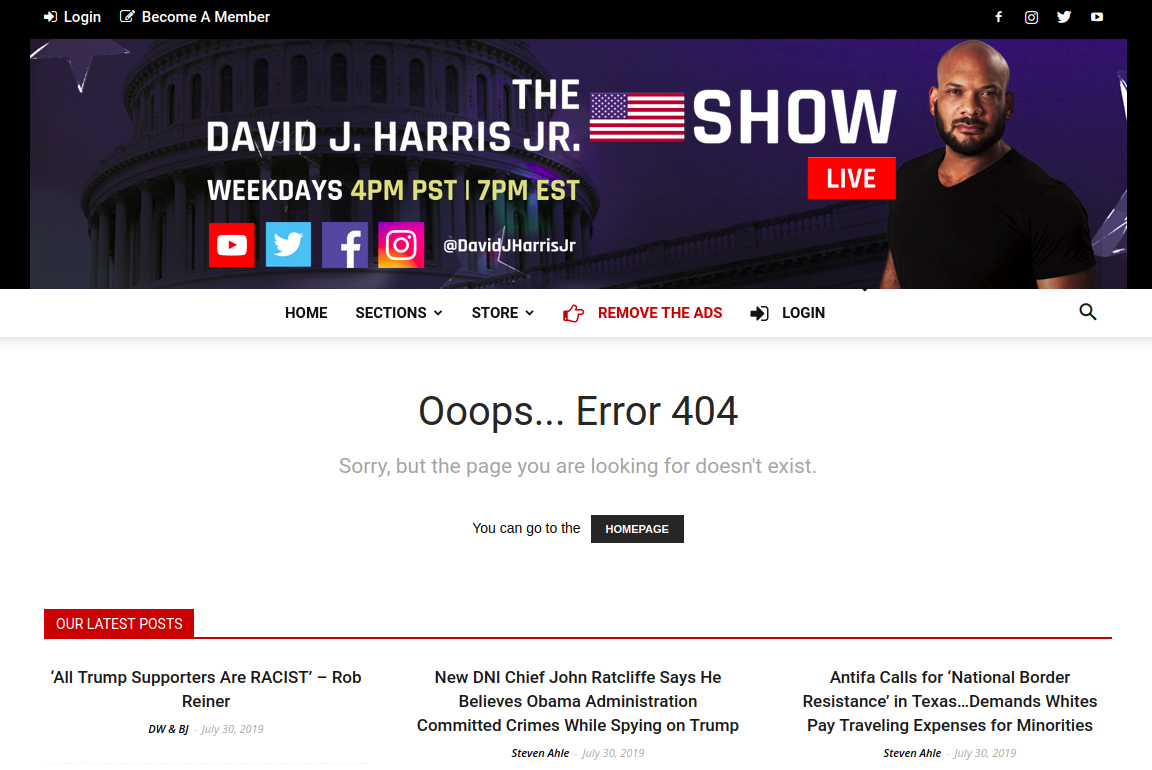 THAT is when something struck me.
This situation seems very similar to another one, where a citizen Twitter pundit (don't remember who – not important) referred to Jussie Smollett as Kamala Harris's "nephew", which led to all kinds of problems when people attempted to follow up on that alleged factoid.
Suddenly, I came up with a very nice theory. These are just sarcastic figures of speech, being used somewhat dangerously, and thereby being misinterpreted as FACT.
Oh, the learning curve of citizen journalism! Yes, we are the news now, but we are running into all the same old problems.
BOOM. Small, somewhat embarrassing "boom". Break out the tiny kettle drum. And when people overreact, it's time to RETRACT. Ah, yes – such is life. SO – barring a big find of a direct relationship, I'm calling this one "probably not true".
And PART of the reason that I just ended my search RIGHT THERE, was what happened next.
REVELATION.
---
Go back to the SECOND linked item in that screenshot. which leads to THIS article: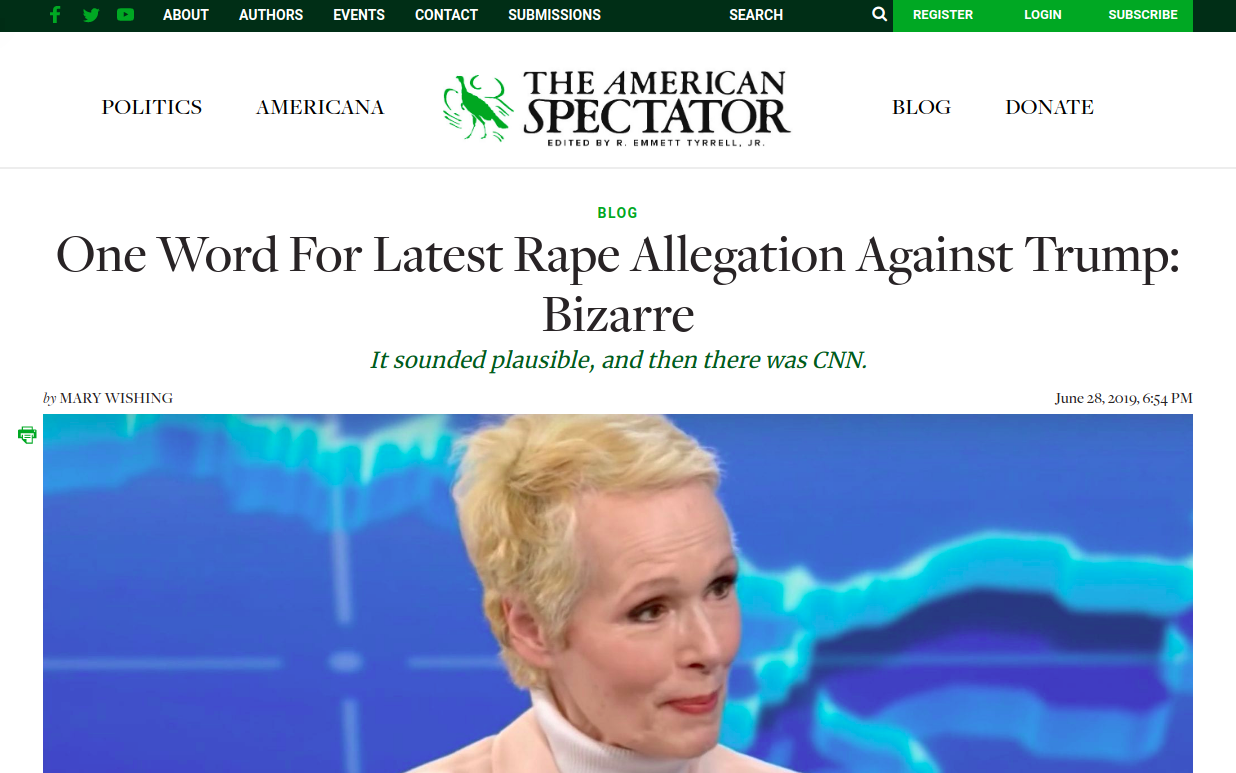 LINK: https://spectator.org/one-word-for-latest-rape-allegation-against-trump-bizarre/
Read the article. It's short, but it makes an extra profound point in spite of its own profound self.
The article takes a very sound point of view – conservative skepticism – as opposed to a much more ridiculous "believe the woman" stance. The scatterbrained logic of this lady throws all of her stuff, and particularly her accusation against President Trump, into the state of WTF. Everything becomes DOUBTFUL – as it should have been all along.
HOWEVER – and this is a BIG WOLF HOWEVER….
Instead of simply REJECTING IT ALL AS NUTS, what I did was to BOTH BELIEVE AND NOT BELIEVE. I tried some "AND logic". In doing so, my mind was blown by a much larger realization.
The ridiculous nature of this woman is matched by the ridiculous nature of what is supposed to undermine her credibility. Therein lies the contradiction, and the nature of what she is – a WEAPON OF RIDICULE.
Stated even more shockingly….
E. Jean Carroll's true purpose, of which she is totally unaware, is to undermine real feminism. And a whole lot more.
Allow me to explain.
What I found most striking and damning is that this woman was ultimately "not believed" because she was HONEST about the uncomfortable reality of female rape fantasies.
Think about exactly what that means.
She was not SUPPOSED to speak that truth, in order to retain credibility.
Think about that! Do you see what I'm saying there? At the core of logic itself, that is BIZARRE AS HELL.
But then I thought about it some more. The whole thing was too pat. More than that, it was ridiculous. There we have "CIA Jake" Tapper – he of the eye-roll-inducing, needs-to-be-patented, "Jake furrowed brow" – "rescuing" Trump from a crazy woman who dares to speak SOME TRUTH and other schizoid fantasies.
And THAT'S when the CIA PSYCHOLOGY hit me hard, bro.
What this is, in reality, is PROGRAMMING OF CONSERVATIVES to ACCEPT AN UNREALITY that the KGB wing of the CIA wants to MAKE MANIFEST IN US.
Even worse, it's like TRADING one lie for another.
It's bizarre, but I'm sure it's true. They use our LOVE OF TRUMP as the fulcrum for the leverage.
Here is how it works. We are supposed to be psychologically relieved about the "offered truth" that "women don't [ever] have rape fantasies" (or that such things are "crazy") in exchange for media absolution of Trump – and this is offered as a way for us to "protect" Trump. We are supposed to "assent" subconsciously to the "new leftist truth".
See how this shit works? The left uses a HOSTAGE TRUTH to make us depart from REALITY on something else.
Very Orwellian. Very.
And I should make an aside about the CIA – that our Dear President Trump may need to thwart [ any constitutionally illegal "legislation" [ which protects ILLEGAL DOMESTIC CIA OPERATIONS [ by making it illegal to reveal ILLEGAL DOMESTIC CIA OPERATIVES ] ] ] by using the power of his VETO.
I know that's a lot of "illegals" for one thought, but consider that we just got a lesson in illegal CIA domestic operations COMING IN from their work OUTSIDE. It simply IS complicated.
You know what kind of operatives they are trying to protect. GOONS like that FUCKHEAD Stefan "Stef" Halper, who helped IMPEACH one Republican President (Nixon), helped CRIPPLE another (Reagan), and ultimately FAILED in taking down Trump.
[And speaking of Reagan, what are the odds that the TREASONOUS HALPER WING of the CIA was behind the intelligence leak that resulted in the bombing of the Marine barracks in Lebanon? I'd say PRETTY FUCKING HIGH. But I digress. That's somebody else's crime to solve.]
No – we have to REJECT any legislation that would have PROTECTED THE BLACK HATS.
We need legislation that ONLY PROTECTS WHITE HATS.
OK. Back to "Crazy Semi-Truthful Jean", and why this article got the title that it did.
---
For starters, take a look at this woman's WEIRD history, even in Cabal-approved Wikipedia.
I mean her WEIRD history: https://en.wikipedia.org/wiki/E._Jean_Carroll
Her association with CIA stomping grounds "Hollyweird" in general and "Playboy" in particular (she being a former "bunny" – COUGH, COUGH, WHITE RABBIT COUGH) comes racing out like Stefan Halper in a bathrobe. You CANNOT unsee it.
But wait – it gets better.
The only apparent VALID and OBVIOUS links between E. Jean Carroll and Lewis Carroll is when the latter name is associated with her BLUE DOG.
I am not making this up. OK, the dog is not ALWAYS blue, because it's a dye job. But still.
LINK: https://humanevents.com/2019/06/24/kavanaugh-2-0-a-look-into-trumps-latest-rape-accuser/
The video starts with Carroll saying that she likes to get up around noon to stagger outside out her door and throw up her arms to thank God that she doesn't have children. Throughout the video you get a look inside her eclectic home that she has aptly named "The Mouse House" as some very "distinguished mice" (who she has named) live there with her. You get a look at her poodle, Lewis Carroll, whose fur she has dyed blue along with her blue polka-dotted Toyota Prius.

Human Events, June 24, 2019
But wait – there's MOAR.
I am not making this up.
Her CAT is named VAGINA T. FIREBALL.
She lives in a cabin she calls "the Mouse House," surrounded by trees with trunks she's painted a striking shade of pale blue. When she embarks on her road trip, in a Prius named Miss Bingley, she leaves behind her cat, Vagina T. Fireball, but takes her now-departed standard poodle, Lewis Carroll, whose pompadour was also dyed blue.

Vanity Fair, June 28, 2019
https://www.vanityfair.com/style/2019/06/how-has-e-jean-carrolls-life-been-since-accusing-donald-trump
There is more mainstream coverage of this gal, and the mainstream "journalists" hide nothing that this woman makes obvious in a floor-length mink coat of societal chaff designed to say "I'm crazy, look at me!"
https://www.msn.com/en-us/entertainment/books/you-should-really-read-e-jean-carroll%E2%80%99s-memoir/ar-AADO26n
https://www.dailymail.co.uk/news/article-7193759/Trump-rape-accuser-E-Jean-Carroll-reveals-sexually-harassed-Roger-Ailes-praises-CEO.html
Everything I'm seeing tells me that this woman is a useful social pawn, in neither white nor black, but rather a combination of day-glo pink and blue.
She's a "CHANGE-BOT" who doesn't actually lead to any kinds of useful change, from our point of view. Follow that angle, and everything the Cabal makes her do, makes sense.
But wait – there's MOAR. We forgot all about the REAL Lewis Carroll. We were distracted by the bullshit of his niece. Or whatever.
---
I was fortunate enough to stumble upon THIS LINK: https://www.dofaq.co/us/lewis-carroll
….from which the above video was taken. There are MANY more amazing links there, to many awesome articles, which provide much insight into the guy. It even finishes with a connection to the Lolita Express.
There is also THIS LINK – a bit more obscure, but worth a look.
https://www.theguardian.com/books/2018/nov/22/lewis-carrolls-cat-astrophe-and-other-literary-kittens-british-library-exhibition
What is the point of all this?
In my opinion, it's CONTROL. WE are the ones who seek a logical corpus of world thought – not only consistent with itself, but consistent with the universe at large – with REASON PER SE. What they are doing makes little sense, and that is, in my opinion, because CHAOS IS THE GOAL.
It is, ultimately, "satanic" in the broadest possible sense, whereby even a rational atheist can agree if we define terms. They want CONTROL, and they will use CHAOS to get it. Pedophilia, deeply flawed socialism, satanism, lies of every kind – they ALL WORK TOWARD THE SAME GOAL. CHAOS. DESTRUCTION OF HUMANITY, and they get to enjoy the ride.
---
Now – I want to finish up with what SEEMS like an unrelated bit of news, but this is actually KEY in understanding HOW the Soviet Fake News hopes to make our VSG once again subject to their absolute bullshit. Their FAKE FEMINISM and FAKE RACISM are deeply tied to all their bullshit mind control.
Hopefully you've been following all of the news roundups from our dear FLEP, which should have you convinced that our VSGPOTUS is making DEVASTATING inroads into the Democrat party's protected turf (read "voting bloc") of "black America".
With that in mind – here is a perfect example of how the bogus ideas of "intersectionality" are being leveraged to try to STOP HIM.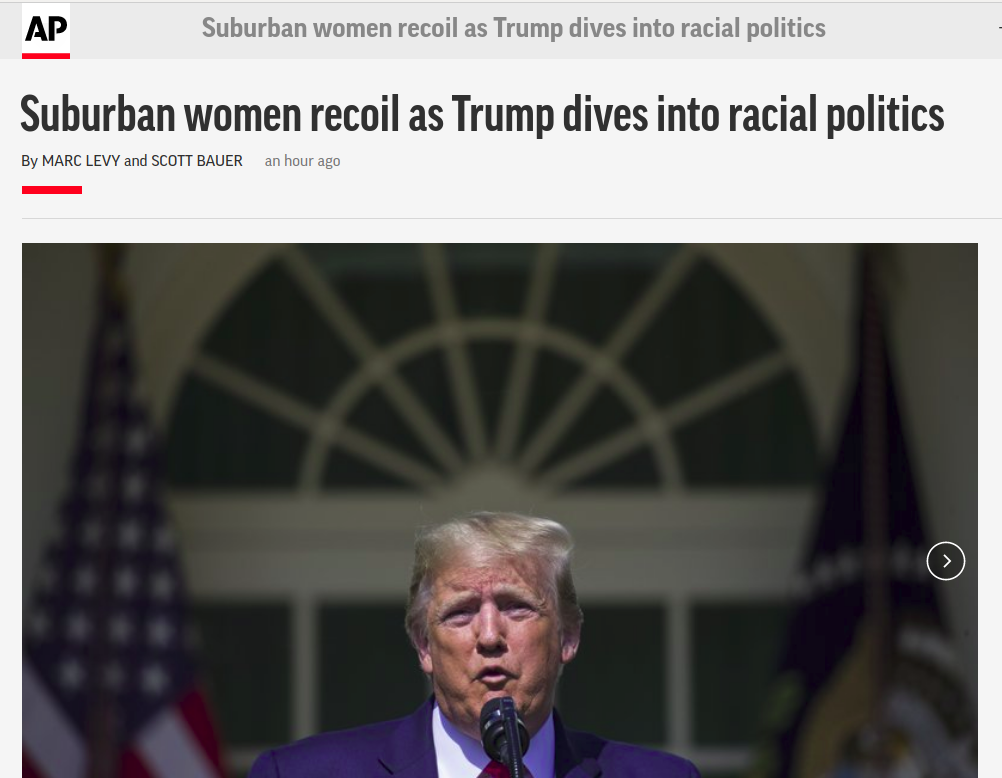 I mean REALLY. Can you believe this crap?
The irredeemable fake news – which I believe watches this blog carefully – and is making extraordinary efforts to take us down – is trying to do ANYTHING to stop FREE SPEECH and HEALTHY DEBATE.
Because WE have the Free Speech and healthy debate that DESTROY their narratives.
SO – when the LADIES HERE – and don't even stop to think about all those ladies on Twitter, including Diamond and Silk (shadowbanned as they are) – who are now TALKING ABOUT RACE BOTH "IN" AND "OUT OF THEIR LANES" (and oh yeah, remember the Ayanna Pressley BOGOSITY on THAT subject)…… HEAR ME, PEOPLE….. when those ladies start actually DEBATING and SOLVING PROBLEMS – what in the heck is FAKE NEWS going to do?

GASLIGHTING!
I mean, let me be clear.
Fake News – you are FUCKED and you know it. Free Speech has no intention of shutting up. The SANE AMERICAN WOMEN who you have not yet polluted with your toxic shit are not about to shut up. You can throw your gaslight bullshit headlines at us all day, but we are not going to shut up. Your credibility is GONE. Your psychological weaponization horse manure power of PSYCHOBABBLE is GONE – gone and departed for PSYCHOBABYLON!
Are you hearing me, Fake News?
WE ALL BE TALKIN' NOW, SO YOU JUST BTFO AND GET OUT OF OUR WAY.
Fake News – we are fixing this shit, and sending you the bill.
Stay in your own fucking lane.
W
(a.k.a. Wolverina T. Sixguns)
---
PS: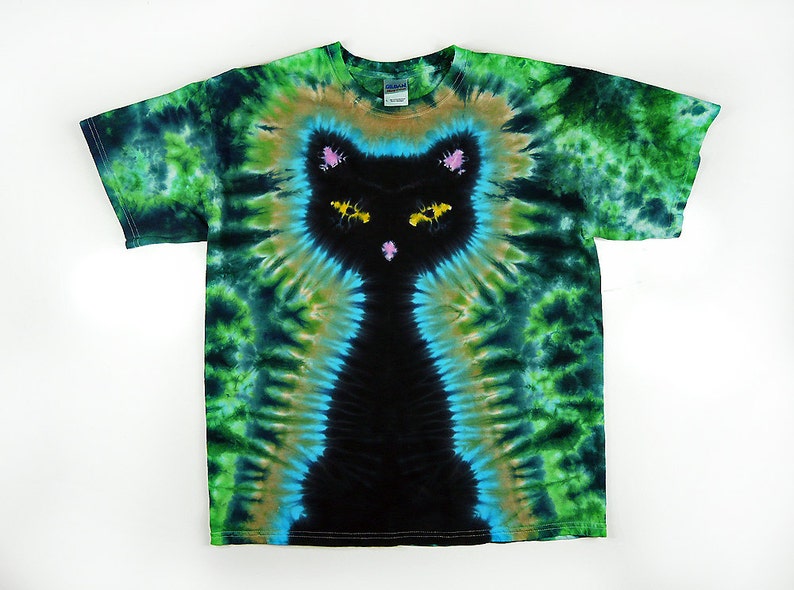 The cat picture used for the header comes from here. If you like it, check it out.
https://www.etsy.com/listing/115754632/tie-dye-shirt-kids-black-cat-tie-dye