For the Biz Channels and finance geeks, Davos 2020 is the Super Bowl, and it's the 50th Anniversary! Can't tell you how excited I am. We will NEVER forget the first time President Trump and our team went to Davos in 2018. They looked like Olympians! We could not have been MOAR proud of our team! This will be a combination Rally Thread for Day One and background, cuz Momma is excited!
Here is the link to the President's speech at 5:30am Eastern Time, live from Davos.
Remember what it was like in 2018?
Here is the main link to the World Economic Forum website. You can follow @wef on Twitter as well. This year's focus is on "The Voice of Youth". It's a perfect opportunity for President Trump to ignore pigtail Greta, once again. https://www.weforum.org/press/2020/01/inside-davos-50th-annual-meeting-brings-world-s-best-known-digital-media-creators-to-represent-the-voice-of-youth
Where is Davos, you may ask?
The region is known as Davos Klosters, kind of like two cities which run together, like Dallas/Ft.Worth. There is a large convention facility here, 34 meeting rooms, for 3000 attendees (capacity is 5000). Can't get a hotel room no matter how hard you try or how much you spend…. and what billionaire would stay in a standard twin? If you want to wander through the facility, with a 360 degree view, take a look here: https://www.davoscongress.ch/en/
There are 235 events for the week scheduled around the official meeting from January 21st-January 24th. Can we imagine how many unofficial events will take place? And the dinner tab? Take a look at the tourism division: https://www.davos.ch/en/davos-klosters/events/ With all the ski-swooshing and ice skating, warm brandy and aperitifs, how can they get anything done? Yet, according to ABC, the hot topics will be climate change and income inequality. Yeah,…….. right. The world's greatest collection of self-centered billionaires is worried about kids, pollution, and poor people? With what? Carbon credits to assuage their guilt? https://abcnews.go.com/Business/climate-change-economic-inequality-loom-large-powerful-descend/story?id=68403303
Billionaires arrive to Davos in jets, helos or luxury vehicles, but the sight of 3 Marine Choppers, escorted by Swiss helos, coming across the snow-tipped Alpine valley was breathtaking in 2018.
Remember the snipers on the roof of the hotel, to protect the leader of the free world?
All those patsy high-brow billionaires holding out cell phones out like they were at a Trump Rally?
It was AWESOME.
And then, President Trump gave his speech……. Here it is. He warned them all.
And billionaires, scalping tickets to get into the Wilbur Ross speech?
Bwwhhahahhaaaa…… Hilarious.
Maria Bartiromo was able to interview our Wilburine in 2018. In fact, the whole Fox Biz crew is already in Davos, setting up for 2020. Maria had to leave the FOX Sunday broadcast about 48 minutes into the hour because she had the flu. Hope she is well enough to travel to Switzerland. It's so exciting. We've turned the tide. America has the momentum.
Yes, 2020 is a little different than 2018. This time, President Trump and team enter the arena having beaten them all. Trump was right and they were wrong. Time for capitulation and groveling from the ruling class. President Trump's policies were clearly the best choice, if they really cared about the environment, income inequality, and economic freedom for poor people. President Trump has delivered sweeping victories on these issues for America and the free people of the world.
AMERICANS – Kicking A$$
It took the globalists 100years of working in the shadows, 35yrs in earnest, to destroy nations, raid the peoples' wealth, and bring the USA to it's knees. The whole "Awakening" merely proves the lies of globalist ideology. Trump turned on the lights and woke us up.
Trump won many battles in 3years, and now we're ready to win the war.
Do we all truly comprehend the magnitude of Phase One, and the idea of bringing China to heel? President Trump destroyed the 48yr long China public relations campaign.
In three years? We can't possible fathom how big of a turn it was. Yet, President Trump knew. Trump did it. Despite overwhelming opposition, one world leader was determined. Our guy!
NO ONE thought that was possible.
THEY told us we had to wait. We shouldn't "go it alone". We needed consensus with our allies to approach "the China Problem".
Bull$hit.
Our "allies" would have dithered like they always do, like they are STILL doing, afraid of the unruly toddler, China, who became an overly-aggressive adolescent. Who has time to wait on leaders with conflicting personal agendas? The CHINA problem was/is obvious. At this point, who would be dumb enough to vote for a Democrat in 2020 who would embrace China, rolling back the progress we've made? "Come on, Man", says Biden, and Bloomberg loves China.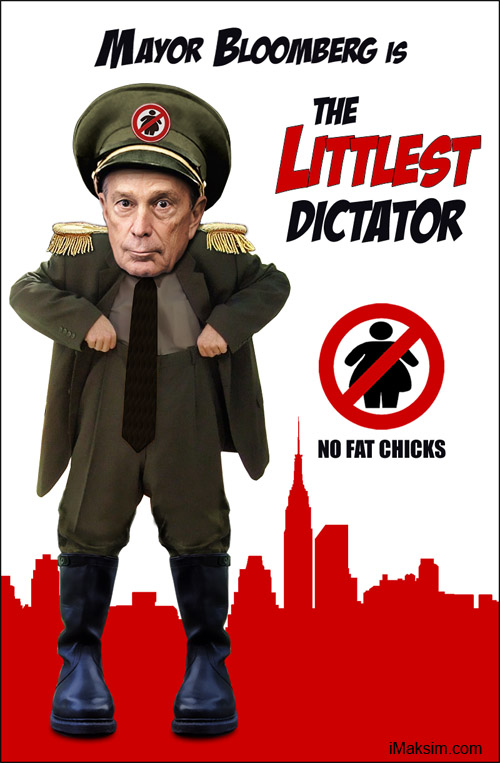 Out in fly-over country, we all knew better because we could see the decay from out front porches. Citizen Trump knew the USA had a problem when Japanese autos were rolling off ships into the port of LA in the 1980s. America has had a "problem" for a long time….., but we were told to get used to it. It was our "new normal".……… and thus, our factories were idled and rusted. Bruce Springsteen sang songs about factories and idled steel mills. To Don Henley, was it the "End of the Innocence", or was it merely bad leadership from both right and left?
Yet, let's look at what the Trump Team did when they came into office. Aggressively and methodically, beginning immediately after inauguration, Team Trump annihilated French subsidies for AirBus at the WTO and then…. annihilated the WTO.
OMG. Did anyone at CNBC see that one coming?
And renegotiating NAFTA – Senate signing USMCA? In the SAME WEEK as Phase One with China????????
They all thought Trump was crazy/stupid/a dotard/orange/…… and they told us THEY were the experts……. because first they make fun of you, and then, they call you a racist……… right?
THEY were wrong.
THEY are back on their heels and scurrying for cover like roaches.
The mask has slipped.
President Trump is the Conor McGregor of nations, trade, finance, and war.
In an historical perspective, Team Trump turned Word-Wide Trade into the WWE (world-wide economics as opposed to the World Wrestling Enterprise/Foundation). What Trump has done with trade and our economy is the equivalent to a 40 second knockout to the globalists. He proved them all wrong, leaving the pundit class, Wall Street, Silicon Valley, Singapore, Beijing, Brussels, Jebel Ali, all the billionaires, stunned.
Damn straight.
Daddy's home.
Party is over.
He's done it all and he does the things that no one else has the courage to do. President Trump is THIS GUY, the fighter, and people all over the world, LOVE IT. From France to Hong Kong, it's time to let the people be free from the globalists' sloppy and harmful leadership.
And …..not only has President Trump/Team Trump turned around trade and our economy, he's begun to intentionally remove well-known threats to peace, stability, and economic prosperity for the entire world, and therefore, our economy. We've never seen anything like this before. Amazing from a 30K foot view. Most people can understand a military defense, but we've never focused on an economic defense before………. Trump.
No one is talking about the overall strategy of Team Trump….. except us.
Team Trump is intentionally and swiftly alleviating the chances of "Black Swan events". For instance, Iran mining the Straits of Hormuz would normally cause oil prices to spike and throw the American/EU economies into chaos……… but Iran's threat to the oil economy has been muted……. because the USA is the #1 producer of oil and LNG in the world. Yes, OIL is one of the top three commodities traded by every single country in the world – Top Three. Again, America leads. We're even exporting energy.
Don't think it was easy to turn around the Energy sector after Obama. Recall the waste of Solyndra, and the $6,000/gallon biofuel flown to Afghanistan? Remember, we were within a "smidgen" of entering the Paris Accords, which had very little to do with our precious environment and everything to do with redistribution of American wealth. What was it President Trump tweeted to Macron, "How's that Paris Accord working out for ya'?"
For America to lead the world from a strong position, and reduce the "Black Swan" or the idea of being flanked, we had to have an economic defense. Lowering the Corporate Tax Cut was a heavy lift. Tweaking our energy policy took an all out effort on behalf of Team Trump, including new pipelines (Dakota and Keystone) and refineries, and fast-tracking the building of said refineries. We should build a statue in honor of Sec Rick Perry.
Good heavens, we're exporting energy to EUROPE. GRASP the concept! Did anyone from the WSJ forecast that one when President Trump was elected?
Of course, WE knew what the President was doing because HE TOLD US. He was making America safer, and wealthier, again. We listened, and we were with him the whole way.
What about DPRK? A nuclear bomb in Japan or the western US coast would be the ultimate "Black Swan Event". Past USA Presidents appeased the North Koreans, but not our guy. The pundits told us President Trump would get us into WWIII. Remember? Did anyone expect the President of the USA to walk into North Korea….. after insulting Kim on twitter? Trash-talking….. trolling…… (just like he's doing with Iran right now?) Wonder why the pundits aren't talking about "Little Rocket Man", anymore? Because it worked. Trump was right. Again, the threat was neutralized. President Trump even made Japan and South Korea "Safer Again"…..
Problems in the Middle East would be a likely Black Swan Event. Yet, Trump moved the embassy to Jerusalem, called out the Intel community, reordered NATO, organized and unified the GCC, and wrap your head around it — even Israel and Saudi are working together. The pundits told us President Trump should have gone to Canada or Mexico as his first foreign trip. Remember? They thought he was stupid to go to Saudi, and they made fun of him……. and the power of the ORB.
Amazingly, like cherry-on-top for the foreign policy think tanks, AFTER ISIS was mopped up, President Trump, with all attribution to our intel community and military, removed Soleimani, over the objections of the Dems/media. The MSM told us………. again………. WW3 would break out and Trump was reckless. Shareblue collapsed on Twitter and Hollyweird was ready to move to Canada. Trudeau even blamed TRUMP when Iran shot down the Ukrainian airliner. Again, they were wrong! Now, President Trump is now laser-focused in on Iran.
What's the over/under on the Mullahs making it to next Christmas?
At the last minute, we received President Trump's schedule of meetings. Take a look at the highlights. MOAR winning? You think he's not focused on Iran? Let's say it out loud….. MAXIMUM PRESSURE.
OUR guy smoked them out, the corrupt rats, the crony politicos who only want jobs for their inept kids, and Team Trump is reworking their bad deals, all over the world.
Get ready though, because our man, Trump, can do two things at one time. The EU is on his horizon, the Allies who have been free-loading for 70yrs. President Trump forced the EU to reveal themselves, gave the people REAL HOPE AND CHANGE. You betcha, Brussels is in trouble and Merkel is looking for an exit. The EU trade deal is next on the agenda, and Britain is on our side. We all know that, right? President Trump is a like a 20 ton boulder dropped in the middle of the EU pond. BOOM!
Let's not forget those nipping at our heels at home, those who criticize safely from the sidelines after 4 decades of inaction, those who are angry at the possibility of losing their graft or fiefdom. Consider that our President is mildly irked at the Dems impeachment parade in Congress. Once again, the President is on a world stage at Davos and the Dems are doing their best to undermine him and America. Plus, President Trump has to deal with juveniles like Macron, Trudeau, and Merkel, the puppets to the Davos Billionaire Globalists. I'm thinking, their comeuppance will occur forthwith.
Macron knows he's in trouble and is trying to get ahead.
Does anyone here think the execs at Google, Facebook, and Twitter will intentionally rig the election to stop Trump in 2020? It's okay, raise your hand. It's a common fear given the censorship we've all endured. Yet, the tech companies CAN'T SCREW OVER PRESIDENT TRUMP. Read the Macron tweet above again – the one about digital taxes. The EU is ready to tax the hell out of our tech companies……. and guess what? TECH NEEDS DADDY TRUMP to help them. President Trump has a hold of them by their billion dollar balls. They cannot escape the EU, and what would obviously lead to every other country in the world taxing them, without a fierce defender like TRUMP. ….. I mean, does anyone think Warren would defend Silicon Valley on a world stage? Make me laugh….
Yeah, Google is screwed. Well played, Mr. President.
Keep in mind, our President specializes in revenge. He has the wind at his back after Congressional approval of USMCA and the Phase One China Deal, President Trump will slay them them in Davos. What a glorious time to be alive! All the efforts to defeat him have failed thus far, and a lesser man would never been able to withstand the pressure. Impeachment will also fail. Fact is, if impeachment was an issue for the finance guys, the market would reflect their concern. Have you noticed? We're hitting new highs!
"Our economy is the envy of the world.", President Trump from Battle Creek, Michigan.
Hey, I'm no expert Art Major with a byline at Axios, I just make the blueberry muffins, but I'm thinkin' payback and a mop-up operation is in the weather forecast for Davos…….
……… along with peace and prosperity.
Note the optics of this week, important for those who don't follow politics and those few persuadable Independents. LAST WEEK we had Dems impeaching versus President while he delivered on China and USMCA. We had Soleimani and no Iranian war from the week before. THIS WEEK, the President at Davos will take the message of American competence and prosperity to the world.…… versus Dems focusing on impeachment. It's Trump versus the harpies, and Trump wins on point.
The best is yet to come!
Momma is "virtually" headed to Davos, bring your sweaters and skis.