Ladies and Gentlemen.
COUGH.
If you actually look at Drudge any more – if you can stomach the relentless negativity – you can see that it's simply not the same.
Or later…..
And of course with the "Heroic Bernie" artwork you will see below.
There is some interesting history on the downfall of the Drudge Report, which may explain things. Once you hear this stuff, you will realize that there is NO HOPE for the Drudge Report.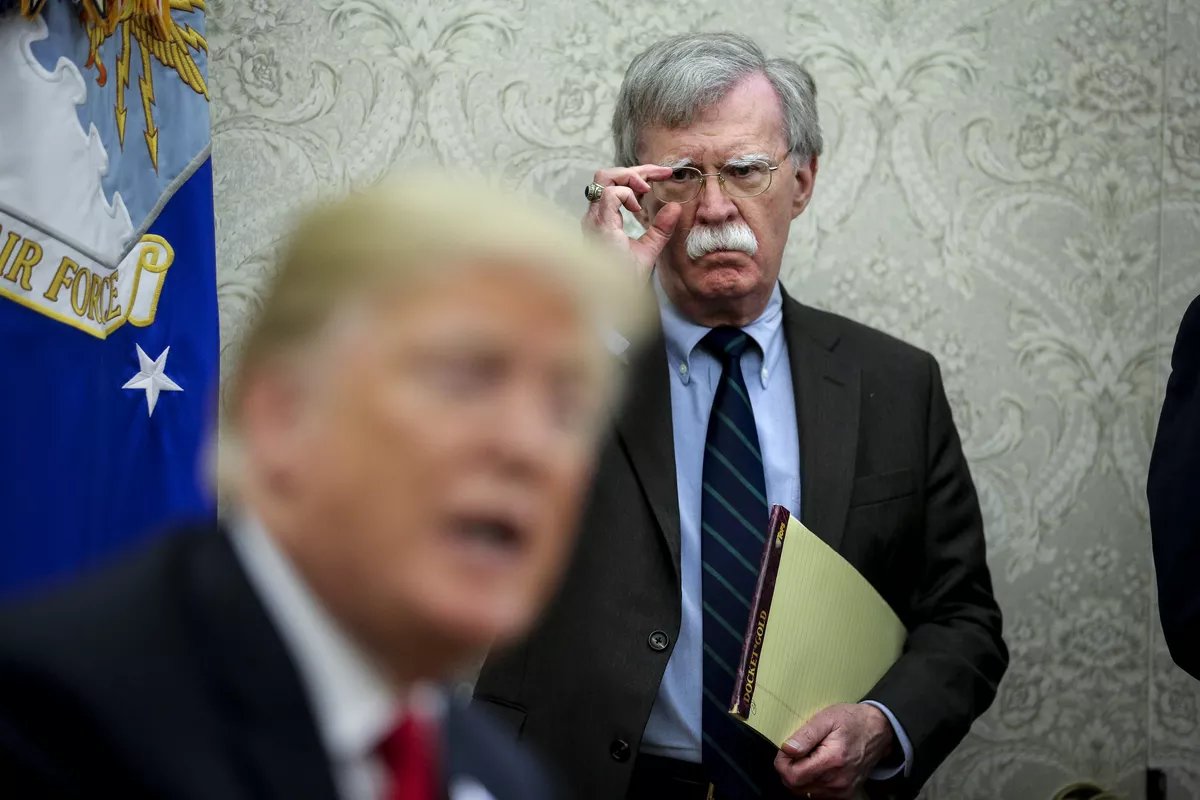 Indeed, I regret to inform you that the DRUDGE REPORT is DEAD.
You are hereby STRONGLY ADVISED to FIND A REPLACEMENT. And WE are going to HELP.
---
Hey, it's not like I'm the only person who noticed…..
What's Going on With Drudge? Rasmussen Claims 'Matt's Not There Anymore…Word Is He Sold'

https://pjmedia.com/trending/whats-going-on-with-drudge-rasmussen-claims-matts-not-there-anymore-word-is-he-sold/
---
Drudge Report has hemorrhaged 28% of its traffic in four months

When you go left, you go down.

https://noqreport.com/2019/12/13/drudge-report-hemorrhaged-28-traffic-four-months/
Another from the same site:
Drudge Report highlights ten anti-Trump, zero pro-Trump articles
Has Matt Drudge lost his marbles?
LINK: https://noqreport.com/2019/11/08/drudge-report-highlights-ten-anti-trump-zero-pro-trump-articles/
---
One can even go back to the late 2018 and see that an author at the wonderful site Fellowship of the Minds could see something was VERY WRONG over at Drudge Report.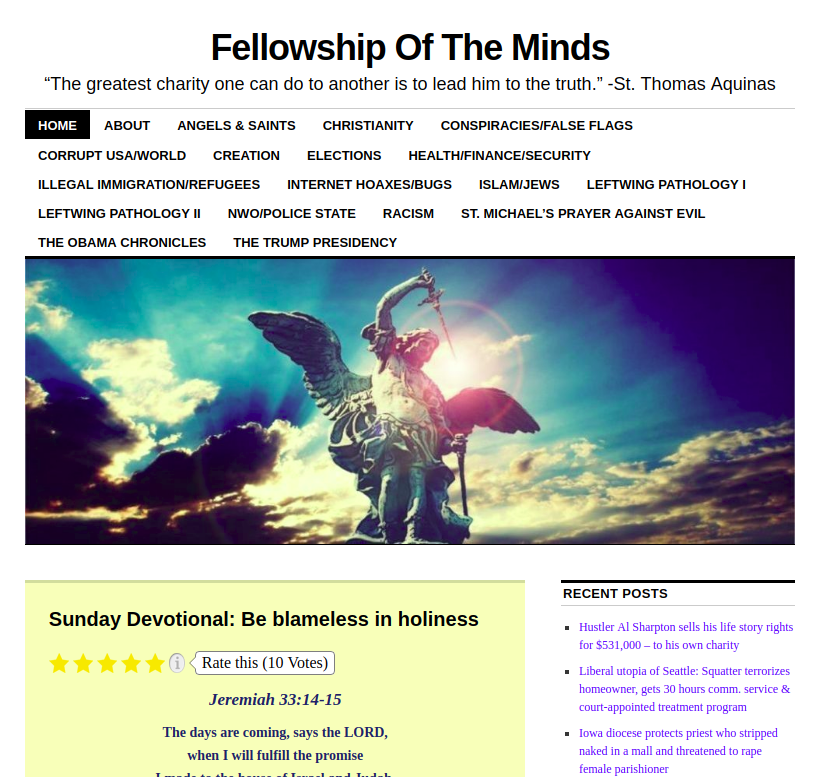 Has Drudge Report Joined Fake News?

https://fellowshipoftheminds.com/has-drudge-report-joined-fake-news
---
This Author did a SECOND piece about ABANDONING Drudge.
Why we shifted from Drudge Report to Whatfinger News
LINK: https://fellowshipoftheminds.com/why-we-shifted-from-drudge-report-to-whatfinger-news
---
Now – a third piece (link also below) was published still later, and it is the biggie. Note that all three of these were published AFTER Fellowship Of The Minds was TAKEN DOWN by WordPress, before being restored later, without apology, and with total damage to most if not all previous links.
In the third post, Dr. Eowyn of FOTM recalled the site history on Drudge, and put together a fascinating timeline. This timeline points out that prior to FOTM being taken down, Eowyn had noted the problems with Drudge, only to be suddenly abusively attacked by a previously sugary poster who denied any such change in Drudge's site. Let's just say that it sure seems like a "ROLCON" taking action to me.
DETAILS: https://fellowshipoftheminds.com/why-drudge-report-went-to-the-dark-side
I believe that I may have even been one of the commenters who left a rare comment on one of the two earlier FOTM articles on Drudge, which Eowyn mentions in the THIRD article, regarding rumors that Drudge had a new left-leaning boyfriend.
It turns out that Eowyn investigated this claim, and found what appears to be some sort of relationship change which happened around or before January 2016.
A couple of our readers speculated that Matt Drudge turned to the dark side because he's gay and has a new boyfriend. The never-married and childless Drudge has consistently denied the rumors of him being homosexual, but in January 2016, Southfloridagaynews.com reported that he had given away half of his real estate holdings to Juan Carlos Alvarado, his roommate of eleven years.

https://fellowshipoftheminds.com/why-drudge-report-went-to-the-dark-side
THIS then figures into some kind of combined BUSINESS PLUS FAMILY relationship change, which Eowyn discovered in the following article and the video it references. You can read about it in the FOTM piece, the article below, or just check out the video.
ARTICLE: https://newswithviews.com/drudge-sells-out-trump-helps-democrats/
The bottom line here is that PERSONAL CHANGES in Matt Drudge's life brought him back into the company of leftists and Democrats, so that is very likely a factor, in addition to BUSINESS RELATIONSHIP CHANGES.
Allow me to dump some links that are helpful for getting even finer details:
---
Now – there is ONE OTHER LINK that I think is VERY critical to look at. I believe that this connects to Dr. Eowyn's earliest observations that Matt Drudge was getting "wobbly".
Matt Drudge Might Have Sold Drudge Report or Just Sold Out
By M. Dowling -December 8, 2019
---
There is something in this article that shocked me. See if you can pick up on what that was.
Some are reporting that Matt Drudge has moved left politically to please his new owners. Allegedly, he signed up with Google recently. Google had purchased his father's website, RefDesk.

Others say a former Weekly Standard writer — a never Trumper — bought Drudge Report.

Wikipedia writes: Daniel Halper is an American political writer. In 2017, he became an editor for the Drudge Report where he has steered the news-site in an Anti-Trump direction.[1] He previously served as the online editor of the cosmopolitan, country-club conservative news publication The Weekly Standard[2] and is the author of an unflattering 2014 biography[3] of the Clinton family titled Clinton, Inc.: The Audacious Rebuilding of a Political Machine.

https://www.independentsentinel.com/matt-drudge-might-have-sold-drudge-report-or-just-sold-out/
What was that? Somebody from the Weekly Standard named "Halper"?
Oh, it's real.
Wikipedia: https://en.wikipedia.org/wiki/Daniel_Halper
Archive: https://archive.fo/iw7hg
Matt Drudge, the founder and editor of the influential site DrudgeReport.com, has hired Daniel Halper, two sources familiar with the move confirmed to POLITICO.

Halper was most recently Washington bureau chief of The New York Post, a position he held for just under a year. Halper was previously online editor at the conservative magazine The Weekly Standard and in 2014 published the book "Clinton Inc." It was not immediately clear what his new position will be at The Drudge Report.

MORE AT THE ARTICLE

https://www.politico.com/blogs/on-media/2017/04/26/halper-drudge-report-237658
POLITICO ARCHIVED

https://archive.fo/oCrr0
He's out there, and he does have some interesting comments that show he's maybe a Weekly Standard kinda guy, although probably not a communist spy like I suspect his namesake may be.
Check out this video.
LINK: https://www.c-span.org/video/?327190-3/washington-journal-daniel-halper-2016-presidential-candidates
Is this guy related to FAHT BASTAHD? I have no idea, and I'm not sure it actually matters.
Drudge Report simply ain't the same anymore. I think it's safe to say at this point that Drudge Report was GOOD WHILE IT LASTED.
One of the problems with the "Drudge model" of extreme privacy and isolation from his fans, is that the mystery of the site allows for silent decapitation and replacement. That has a lot of effect. So naturally, if an adversary wanted to take over Drudge report AND not indicate WTH was going on, that would work very nicely to mislead millions of voters. So thus I find it kinda interesting that Drudge got wobbly BEFORE 2016, and then descended to new depths of wobble before 2020.
WHATEVER. It's done. MOVE ALONG.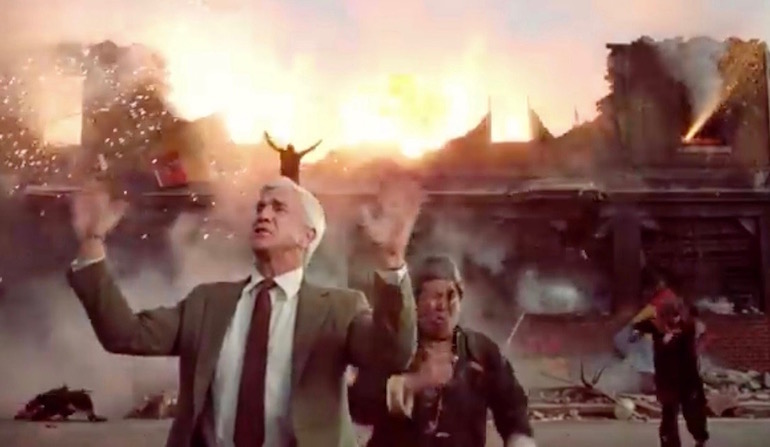 ---
Do I Need a Drudge Replacement?
The answer is most assuredly YES. Every minute that you hang out on Drudge, you are exposing yourself to what amounts to communist propaganda, forwarded to you by sad tools of America-hating globalists and Trotskyist Kristol-family CIA puppets. You are letting #NeverTrump decide what you need to be reading.
I mean, COME ON. Chris Christie on a BICYCLE.
Now, there are people who are going to tell you stories about how you "need to hear both sides", and that it is therefore not a problem that Drudge is "leaning left". They will tell you lies that "you need balance".
There is a problem with that – the ASSUMPTION OF SYMMETRY.
Consider that you have an idea that is very close to the truth. Some LIAR comes along. He says "you need to hear both sides". "The truth is probably somewhere in the middle."
You see where this goes? Right?
COMPROMISE WITH SUCCESSIVE LIES – EVEN THE FIRST – WILL DRAG YOU AWAY FROM TRUTH.
YOU. DO. NOT. NEED. TO. COMPROMISE. WITH. LIES. OR. LIARS.
EVER.
EVER.
EVER.
NOT EVEN THE FIRST TIME.
Are we good? Do you see?
You really need to DROP FAKE NEWS like a RED HOT STEAMER!
And DRUDGE is now FAKE NEWS.
---
Drudge Replacements
We now turn to the problem, of who to turn to, to replace Drudge.
Not everybody needs the same medicine here. So I'm not going to recommend ONE. I'm going to recommend THEM ALL, and give you the tips that will help you pick the right one FAST.
All of them have great features. I'm going to point them out. And what I DON'T like as well.
---
Option 1: THE LIBERTY DAILY
The Liberty Daily is probably my favorite, because it keeps as much of the Drudge Report as possible, but it has an outraged sense of humor which has really grown on me. Almost every reference to nasty Democrat Jerome Nadler prefaces his name with "Stomach-Stapled Stalinist". Likewise, "Bug-Eyed Burbank Bolshevik Adam Schiff" is seen almost daily.
The famous Drudge format is kept – albeit with too many ads. Red text, columns, simple underlined text, and one or two big items, probably with a picture.
This is an excellent option for those who LOVE Drudge for its simple, familiar look and feel.
Check it out: thelibertydaily.com
---
Option 2: WHATFINGER
What if – instead of trying to STAY with Drudge – you went to an aggregation site that was MOAR? What if the site tried to be almost a SUPER-AGGREGATOR – to aggregate the aggregators?
THAT is whatfinger.com
This site is highly recommended by Dr. Eowyn of Fellowship Of The Minds. It is also highly recommended by ME. If I wasn't so hooked on some of the stupid features of The Drudge Report, I'd go STRAIGHT to Whatfinger.
Check out the MIX of styles that Whatfinger uses to provide a wide variety of information. Also, the text is very BIG for us oldsters.
Very nice.
There are then PAGES AND PAGES down, just like that, with TONS of items in three columns.
Example:
And it just keeps going on – TONS of information – WAY more than a typical Drudge Report.
---
Option 3: CITIZEN FREE PRESS
You can tell how effective Citizen Free Press is, by the fact that WordPress sends their links STRAIGHT to the SPAM BUCKET – if not simply deleting the posts as "KNOWN" SPAM, so that I never see them, even in the spam bucket.
People here are frequently 100% UNABLE to post links to articles with CFP URLs.
That is, any URL from HERE: https://www.citizenfreepress.com/
I'll be blunt – Citizen Free Press almost certainly has a case to SUE WORDPRESS – or more specifically their parent company, Automattic (automattic.com). In particular, the spam control vendor Akismet is almost certainly involved in this censorship. But no matter who is at fault, for a few thousand dollars, an IT forensic firm could EASILY prove that Citizen Free Press is somehow being blacklisted. (HINT – you want a JURY TRIAL).
Note that I generally like WordPress – but that "like" does not extend to not pointing out that they or their spam operation Akismet are interfering with our free speech by limiting the speech of CFP. Yes, we can use "tricks" to get around a SMALL part of the censorship, but not most of it.
Valued members of our community who persist in posting things that WordPress does not like, but that WE DO, risk being nearly PERMA-BANNED to the SPAM BIN.
Sorry. We are NOT putting up with this.
Note that it would be dead easy for WordPress to provide baseline tools to keep people out of spam – but they DO NOT provide these. Nor does Akismet. Likewise, there is no machine learning of who gets liberated from spam, to KEEP THEM OUT. Oh, this is HIGHLY intentional. It would give the PEOPLE control.
Like I said, easy lawsuit.
Now – back to our regularly scheduled article.
Citizen Free Press is like a . . . . . L – O – N – G – E – R – , – S – P – A – C – E – D – – – O – U – T . . . . . version of the Drudge Report. Each section is LONGER and H I G H L Y _ S P A C E D and in RED, WHITE, AND BLUE.
I will only give you SAMPLES of each section.
Personally, I just don't like the look and feel of CFP. All that space makes me very uncomfortable. However, MANY people love the site.
My thinking is, if you are still on Drudge, TRY THIS. I think you'll be pleasantly surprised.
Here goes. It's YUGE and there's MOAR! I'm cutting a LOT out here…..
---
Option 4: THE BONGINO REPORT
The Bongino report – like everything else about our lovable fellow patriot Dan Bongino – is DRAMATIC.
That's just his schtick. Bongino does DRAMA. He does TICK-TOCK. He does BOMBSHELL, and EXPLOSIVE, and HANNITY and LOVELY SARA CARTER.
Yeah, yeah, yeah. SIGH. But still, if you LOVE THE EXCITEMENT (and we all need to feel that TRUMP RALLY EXCITEMENT of POLITICS AS ENTERTAINMENT), then you may want to try a WRITTEN version of Dan Bongino – a kind of TEXTCAST instead of a PODCAST.
One of the things I REALLY like about the Bongino report is that it has a nice mixture of TEXT and VISUALS.
I also like that it's SHORT and SWEET – a lot like the Drudge Report. Maybe even shorter.
The Bongino Report is slick and professionally produced. A lot of folks like that. It's very "Fox News without Paul Ryan".
Give it a look. If you're on Drudge and the other alternatives look too primitive and amateurish, even by Drudge standards, then consider The Bongino Report. It's CLEAN and ATTRACTIVE.
The following is an example of the Bongino Report IN ITS ENTIRETY.
---
Option 5: GAB TRENDS
There is no Drudge replacement option that is more rebellious than Gab Trends. While there is commenting on some of the other sites (such as CFP), Gab is the leader in free speech commenting, and Gab Trends is infused with that capability.
Again, the basic format is standard 3-column Drudge, but there is deeply built-in voting and commenting.
Give it a look. You may like it – especially if you already like Gab. Like Gab, the commenting leans more toward young, anon, alt-right, non-boomer, etc. Could be exactly your thing!
---
Option 6: NOQ REPORT
The NOQ Report is a little like all of them – something like a mixture of Whatfinger, Bongino Report, Drudge, and Citizen Free Press. It's a nice average, and you may like it.
One of the best features, for those who like categories of special interest, are the categories of special interest that float at the top of the page, and are shown in some of the images below. Each menu item in the menu bar has a nice menu of popular alternatives (LIKE GUNS!) underneath it.
Check it out. NOQ Report is very no-nonsense. They also don't give out much information about themselves – PROBABLY A GOOD IDEA – so I can't really say much more.
---
Option 7: NEWSAMMO
NewsAmmo is beautiful simplicity, and I think a lot of Drudgies would migrate here if they knew about it.
NewsAmmo is almost "more Drudge than Drudge". The site is clean, simple, and designed to be easy on the eyes. They don't even have those "upper left corner" headers like Drudge – the title is right at the top. No excess frills.
IMPORTANT: It's specifically intended to be good for mobile devices.
You're gonna love it, even if you ultimately choose something else. It is the work of anonymous patriots in Texas and Nebraska. It has a very comfortable feel for that reason. Folks just like you.
---
Option 8: ZENITH NEWS
Zenith News (https://zenith.news) is ALMOST a Google replacement. Imagine Drudge Report designed around SEARCHING through it. That is what Zenith News is – DRUDGE SEARCH.
It's best to take this one TWO WAYS.
First, look at the SEARCH PAGE which serves as the homepage.
Now you can click directly in the top menu to go to different news categories and functions, but let's look at a SEARCH first. Let's say you are going to "Drudge" specifically for news about something. Well, try searching HERE instead, and you WILL get results – like these.
I searched on "elise stefanik impeachment" (no quotes). Here is what I got.
Alternatively, the same search terms, but clicking on images, gave me these:
Now, if instead you go to the top and click on "Z-News", you will get a "Zenith-curated" selection of news, a bit like the Drudge Report, but in one column with pictures:
Likewise, clicking on World News will give you PLAIN OLD NEWS about everything, in two columns.
There are MANY other functions here that veer away strongly from the rest of the pack, and I'm not going to cover them. There are ways to SUBMIT ARTICLES. There are ways to register and log in. Zenith is much more than just an aggregator – it's like a fledgling alternative news agency.
Check it out. VERY interesting. A proud product of WYOMING.
---
Option 9: INFOGALACTIC NEWS
Infogalactic is a bit like Wikipedia, but it has a news function – Infogalactic News – that is a LOT like Drudge Report.
Infogalactic News seems a bit youngish and "alt-right" to me. It's almost like the Twitter Banned Alt-Right built their own Wikipedia, Google, and Drudge Report.
Not necessarily a bad thing. Will you like it? Take a look!
The list of articles is a bit shorter than what you get with any of the others, BUT there are a few interesting differences:
every article cited is ARCHIVED (with a link)
for every article, a link to an Infogalactic SEARCH is provided
two pages are issued per day (AM and PM for that day)
links at the top lead to the prior and next page
At the bottom of the page is a list of people (and links to their sites) which gives a flavor, IMO, of the content chosen for the site. Do you like those people? If you do, Infogalactic News may be just the right thing for you.
Infogalactic News in a meme!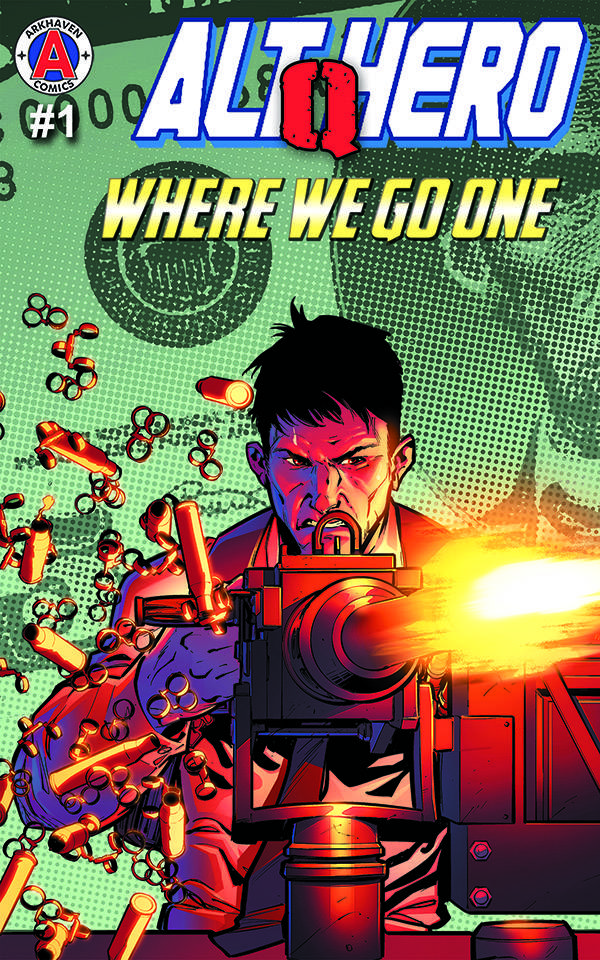 (Hint as a LINK: https://voxday.blogspot.com/2019/02/burn-unit-20.html)
---
Option 10: RANTINGLY
We finish our roundup of Drudge alternatives with one that feels a LOT like a conservative "super-Drudge" – known as Rantingly.
If none of the other options seem appealing, try this one.
---
Rantingly has good coverage of Twitter pundits and Twitter threads. It's also more visual than Drudge, yet the link text feels very much like Drudge Report.
---
SO – my recommendation?
Give them ALL a try!
And do you know what?
I'm just betting you can find one that brings back the magic of the old days!
So it's time to…..
MAKE AGGREGATION GREAT AGAIN!
W