Free speech, yada, yada, yada. But don't give Komrade Kamala any excuses to shut us down. This has been addressed elsewhere. Such as HERE:
TERMS OF SERVICE: https://wqth.wordpress.com/2019/01/01/dear-maga-open-topic-20190101/
YOU KNOW THE DRILL.
Give them nothing but one more day to rue, and the wailing and gnashing of teeth.
Remain CIVIL and possibly even GENTEEL.
---
---
Today, in our VERY SPECIAL Three Babe Moon issue, dedicated to Tim Matheson who is not Chevy Chase, we have THREE SHORT LESSONS in politically incorrect WOLFTHINK.
---
OMG, This Chick Is Smart
I'm sorry, but…..
It's almost comical how utterly qualified Amy Coney Barrett is for SCOTUS.
When I read her short argument invoking – of all people – Ruth Bader Ginsburg – to not just answer the question of why she won't promise to recuse herself on anything, but to also explain that (yes, I may be extrapolating just a bit)…..
any promise of recusal would deprive the OTHER justices of THEIR say in the matter
and thus, basically, it's an unconstitutional request
the question should never have been asked
the question should never be answered in the affirmative
…..at which point I then realized…..
pressured recusals are all a bunch of Alinsky BS and Goebbels misdirection by accusation
we're all [useful] idiots for having ever considered the question
the left's failure to EVER recuse is THEIR ISSUE, not ours
there need to be CONSEQUENCES for the left's failure to properly recuse
if such consequences don't exist or are underutilized, THAT is an issue
SCOTUS is damn near like church elders, tribal elders, or a communist cell, take your pick
our Democrat communists, communist Democrats, or whatever they are, have therefore been trying to sabotage the only working communism
……OK, sorry, maybe that's pushing it a bit, but no – AT THAT POINT – I realized that this chick is SO smart, it's obviously a crime that she's not ALREADY on SCOTUS.
Yeah, somebody's got some explaining to do!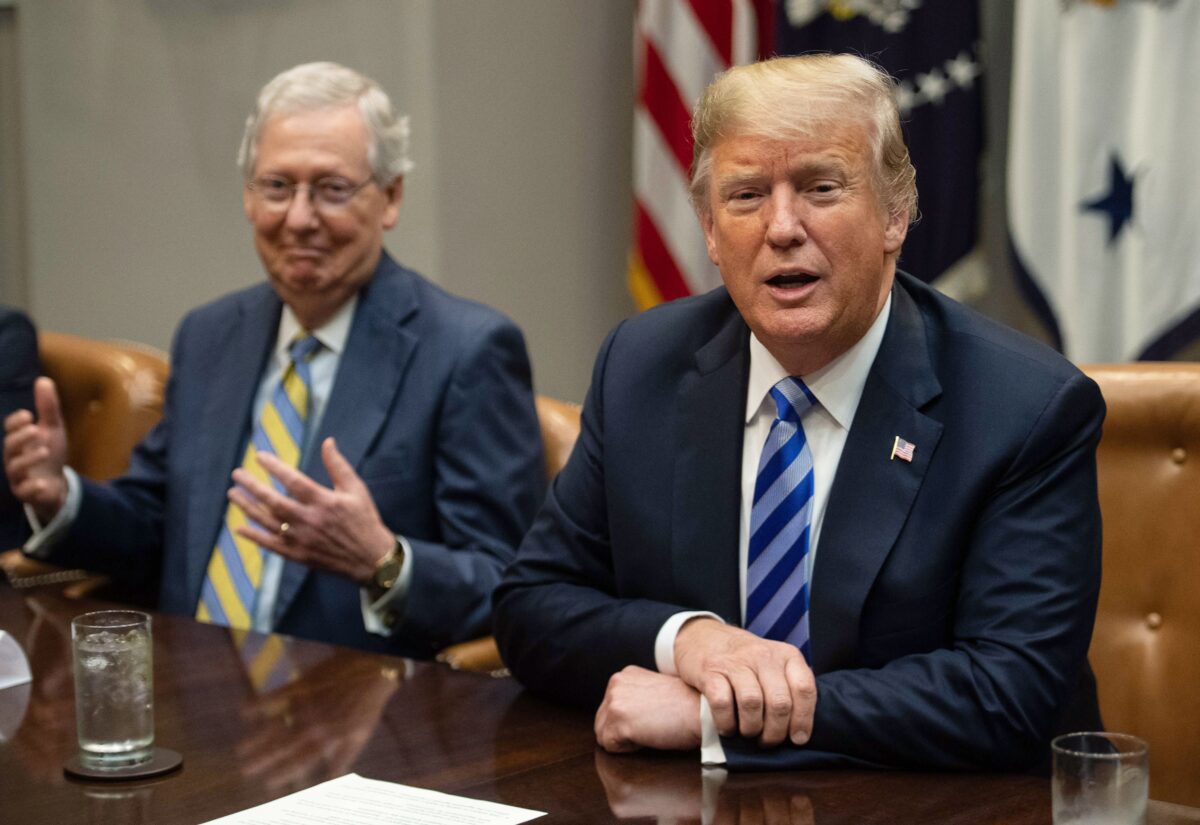 ANYWAY, I have STILL not gotten my NOTORIOUS ACB T-SHIRT…..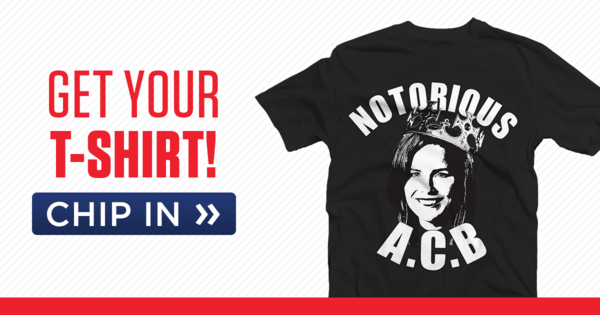 LINK: https://secure.winred.com/nrsc/notorious-acb
…..so I can't be as much of a fanboy as I want to, but that's OK – she'll be on SCOTUS for a LONG TIME, and every moment will be a VICTORY for Notorious RBG, who got replaced by a woman whose EVERY BREATH will remind the world that Trump FOOLED US ALL when he pretended to RESERVE the "Notorious Seat" for a woman, when what he was really doing was to appoint the smartest and best judge that he could – but he milked it for all it was worth in terms of the WOMEN'S VOTE.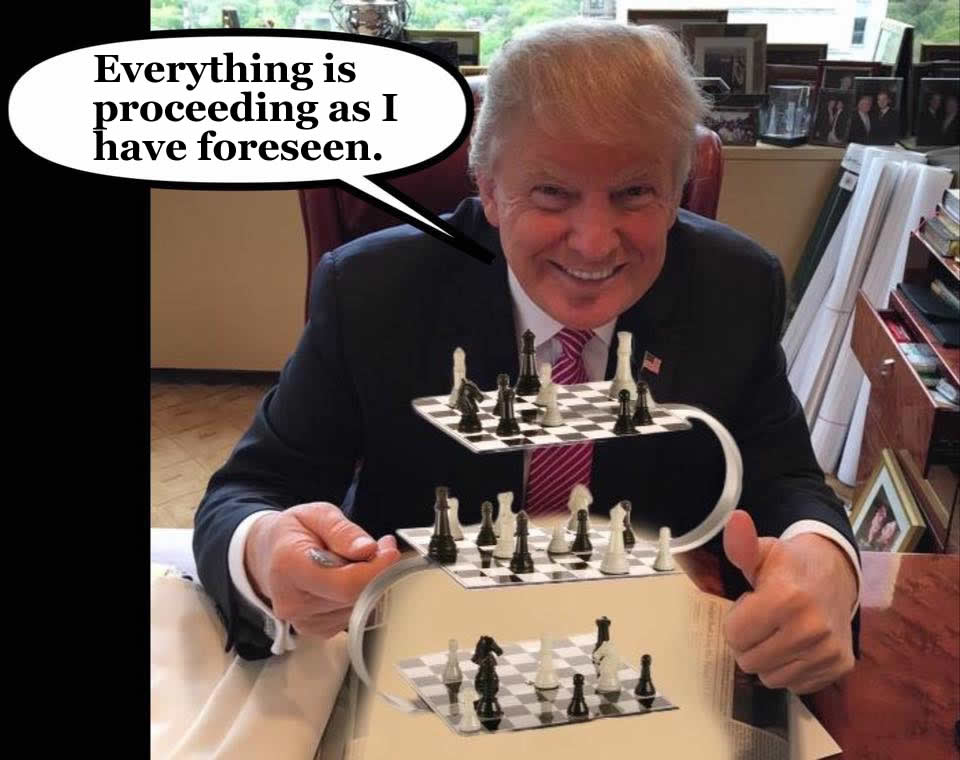 Shrewd. Almost as smart as THAT CHICK with the blank piece of paper.
Or maybe SMARTER!

WHATEVER. We'll just TAKE THOSE WINNAMINS!
---
OTOH, This One's Smart Glasses Ain't Workin'
This little tweet made me smile!
BWA-HA-HA-HA-HA!
Oh, that's a good one.
YOU WILL RECALL…..
MS. S.E. Cupp is a CIA "fake conservative" used on CNN to "sweep up" the right edge of the Overton Window, which she has obviously been doing a piss-poor job of, since America decided to move the window in the other direction.
An irredeemable Trump-hater, she was even used in a "debate" with Van Jones in the 2016 election.
AS IF!
The reality, however, is that Ms. Cupp helped reveal just how HORRIBLE and FAKE the media in the United States, and even the entire SUCKER WEST, really is.
And of course, just as she was for CANKLES in 2016…..
Oh REALLY.
SO – BREAK OUT THE POPCORN…..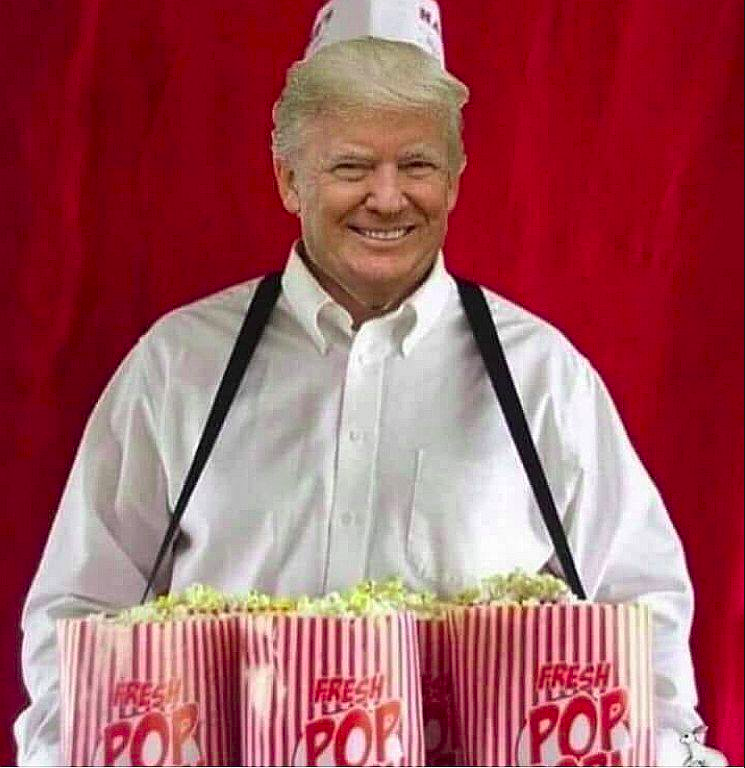 …..cuz CORN POP is goin' down, and "C CUP" with him!
---
The Wolf Who Cried "Boy!"
I'm sorry, but I simply cannot NOT troll the Democrats about "Muh Russia", so here we go…..
Talk about a "kiss and tell" picture!
Yeah, pass me the SALT, sugar! AYE-YI-YI.
I think people are still trying to figure out where the Democrat lies about Russia end, but leaving aside the easier treason of China, it's safe to say that the Mueller Coupsters in DOJ wanted this lady GONE for some reason.
REALLY? WHATEVER.
If you want to hear the CRAZIEST story ever about an actual FBI informant and a Russian spy, at the periphery of The Hoax, you can read it all here:
LINK: https://www.deepcapture.com/2020/10/finale-the-deep-states-hillary-clinton-bribery-blackmail-sting-the-maria-butina-rape-murder-gambit/
I'm still trying to figure out what it all means. When I do, I'll let you know.
All I DO know for sure is this.
WHATEVER is going on with Mary Butyne, the truth is BAD FOR THE COUPISTS AND THE COUP.
---
SO…..
We have a little over TWO WEEKS until the election.
This is the final stretch.
CALM. STEADY. TO VICTORY.
W
---
ADDENDUM: ACB Impact on Sessions Recusal
This is really part of the FIRST segment about Amy Coney Barrett, but it broke up the flow, so I am tacking it on at the end.
This gal Notorious ACB is SO SMART, that she "OH BY THE WAY" proved [to me at least] why Sessions' recusal without consulting Trump, Mike Pence and others was a mistake.
By elucidating a fundamental principle – DUE PROCESS – Amy Coney Barrett is already fixing stuff.
And I repeat – it would be a CRIME not to vote to confirm this woman!
First of all, let us consider that the same RBG logic of ACB's refusal to hastily recuse herself may likewise apply here – that the A.G. should not make the decision to recuse without discussions or at least prior notification of others OUTSIDE OF DOJ who are affected by the recusal, including POTUS, VP, CoS, head of FBI, Chief Justice.
NO SUCH discussion or notification PRECLUDES the A.G. from recusing in a proper and timely fashion if properly warranted. This is KEY. In fact, hasty [media-driven] recusal by the A.G. to CAST LESS SUSPICION ON SELF becomes a self-serving act (downside of all virtue signals) which may unfairly CAST MORE SUSPICION ON OTHERS, or in SEVERAL important ways deprive OTHERS of their guaranteed rights, particularly of DUE PROCESS. That is a complicated but absolutely powerful point, and it is clear to me that the LAWFARE GANG understood it, when they talked Sessions into a HASTY RECUSAL which DEPRIVED THE WHITE HOUSE OF PROPER REPRESENTATION.
It's the SCALES, amigos.
This is an example of an "Alinsky WIN", not by making the other side live up to its well-considered rules (which would be a DRAW), but rather by making the other side live up to its rules TOO MUCH. Owning the MEDIA allows this kind of trick to work.
Note that Comey saying "Trump was not being investigated" was not exactly true, but his lie and/or legal façade still mocks the basic TRUE principle of "innocent until proven guilty". This has a huge effect on things, but before I get to that, consider more deeply the Comey grift.
We don't know if redactions are hiding the fact that Comey's statement to Trump that he was not under investigation was a LIE, and we further note that if Trump was being investigated as an INTELLIGENCE matter, that is not the same as a LEGAL matter. Likewise, any "investigation" of Trump was more likely being done as "incidental" to investigating others, and thus under greater "color of law", if not actual "cover of law".
IN ANY CASE, if Trump was DUE the respect of being "treated as innocent" by the Constitution, then there is absolutely no excuse for the A.G. not to share the still-open question of recusal with Trump, and to get his input or response. Any other POLICY of DOJ is likely to be an unconstitutional HOLDERISM. The MEDIA can insinuate whatever it wants – Trump was innocent until proven guilty, and was entitled to make an INNOCENT decision that he needed a FRESH and UNRECUSED A.G., and not an ACTING A.G. who might be corrupt, biased, or subject to inappropriate pressures (meaning Sally Yates or Rod Rosenstein). He could have then made this critical point to HIS subordinate, the Attorney General, to consider and possibly reject. Note that this is all about DUE PROCESS – the fact that we must not ASSUME guilt on the part of either Trump or Sessions, either in the past, or even more importantly IN THE FUTURE.
The fact that Jeff Sessions was TARGETED by DOJ staff to talk him into a hasty recusal and deprive President Trump of his rights may in fact be CRIMINAL. It was certainly LAWFARE, and thus I think it is very important to know if people OUTSIDE DOJ in the "lawfare" community had a hand in it.
Bottom line – somebody knew they could push Jeff Sessions into hasty recusal to create "The Hoax", and do EVEN WORSE than to simply deprive President Trump of his Constitutional rights. Depriving Trump of his rights was THEN used for a political impeachment, likewise an abuse of power.
But we won't get into THEIR crimes quite yet.
W
IN GOD WE TRUST