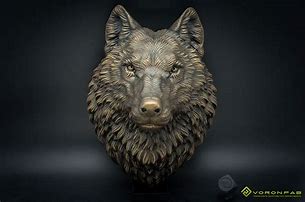 Happy Hour begins now at the Wolf's Head Pub. Friday's featured drink is YOUR favorite ale on tap. Do tell. First round on the house.
A bit of history about pubs. Public houses, as they were first called, began in the latter part of the 17th century. They were also known as alehouses, taverns, and inns, and were called "public" in order to to differentiate them from private houses.
Many establishments were built in the American colonies. A few still survive. In upstate New York there's one called the Benjamin Patterson Inn. Now a museum and learning center, it is the original building from 1796.
And then there's City Tavern in Philly, which was built in 1772. While it was lost to fire it was eventually recreated as an accurate replica, and is still in business today.
City Tavern was frequented by such luminaries as George Washington, Ben Franklin, Thomas Jefferson and other founding fathers.
Music has always been a vital part of any pub. Let the High Kings entertain on this fine day.
And lest we forget the rules of our pub house.
Guidelines for posting and discussion are here.
Keep it civil and we won't have to call the bouncer. If you want a bar fight, take it out to The U Tree.
For a visual lesson, watch this clip from The Quiet Man. Our hero, John Wayne, knows when to duke it out and when to keep his cool in a pub.
Let's get on to the ale now. Didya know there's a difference between ale and beer (aka as lager), though it has been blurred over the centuries. The difference is the way it's brewed. Ale in its earliest form was thought to be a weak mead. As Europe became more populated and honey became less available, grains like oats and barley were added, along with hops.
Here's a really good article, if you're interested.
I love a good stout. If I'm going to drink beer I want it to taste like beer.
What a day yesterday! Rudy Giuliani and Sidney Powell, along with Jenna Ellis were our champions. The fallout from their press conference caused a huge disruption in the diabolical fake news media.
I bet you didn't know FOX News' Tucker Carlson is the attached to the Swanson frozen food empire. 🤔 He also used to wear a bow tie. You know the saying…never trust a man who wears a bow tie. An interesting article on him here (https://www.cjr.org/the_profile/tucker-carlson.php) wherein we find he applied to the CIA but was rejected.
Here's a great thread on Tucker's kerfuffle with our heroine, Sidney.
If you want to know a bit more about the fabulous Sidney Powell, enjoy this article by writer John Zmirak:
https://stream.org/i-know-sidney-powell-she-is-telling-the-truth/
Let us hoist one in honor of our great patriots Sidney, Rudy, Jenna, Joe, and our awesome President Donald John Trump! What an honor it would be to sit and talk awhile with these best of Americans.
May God bless and keep them forevermore.