We knew it was a snake when we let it in. Now, we all have to kick it out.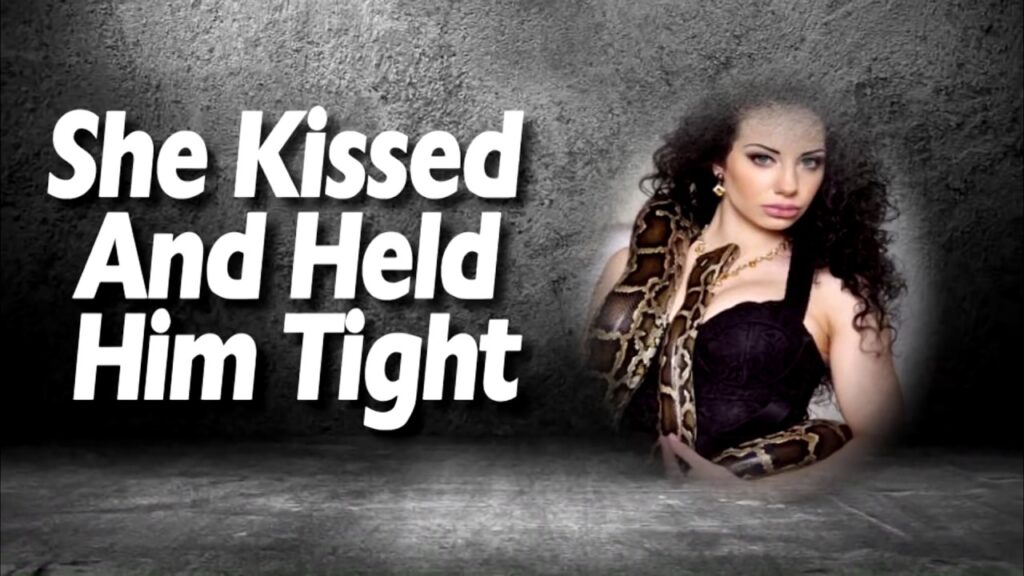 ---
In which I argue that WE are the new cell culture for an uncontrolled gain of function experiment, that only WE can end.
---
It took me a while to figure out WHY they insisted on using the FULL SPIKE PROTEIN for these damn vaccines. This question has bugged me from the very beginning, and it got worse and worse as more and more spike protein side effects piled up.
Thankfully, sleeping late on the morning of 9/12/ 21, I had a DREAM which finally helped me see the answer.
It wasn't exactly Kekulé's dream, but it served the same purpose – to accept what I had not yet been able to fully see and accept.
Now, normally I would not mention that ANY of this came from a dream. There is no faster way to lose credibility, than to say "it came from a dream" – other than saying the answer came from the voice of God. But the truth of the matter is that I often find that UNRESOLVED QUESTIONS form what might be called "motifs" in my dreams, and sometimes I actually get some kind of resolution FROM the dreams.
If I tried to explain the dream itself, it would be almost meaningless to you. Things shift and change in dreams. Stone becomes brick becomes concrete and then vanishes. Stairs appear and disappear. People are there and people are gone, to be replaced by different people. One location changes smoothly into another location.
All of THAT is a jumble. This dream was a real doozy, too. Crazy! But in the dream I kept trying to resolve something – actually TWO things – which were composed of collections of ideas. These two things were like little, linear, diagrammatic collections of jewelry boxes, and it was impossible for me to SAY anything useful about the two collections, and how they related to each other, without actually interacting with them and looking into the jewelry boxes in some fashion or another, and in doing so, the collections were no longer separated and isolated from what might be called "everything else".
It was IMPOSSIBLE for me, in the dream, to separate these things from "everything else", if I wanted to know anything about their reality.
When I woke up, I realized the point of the dream.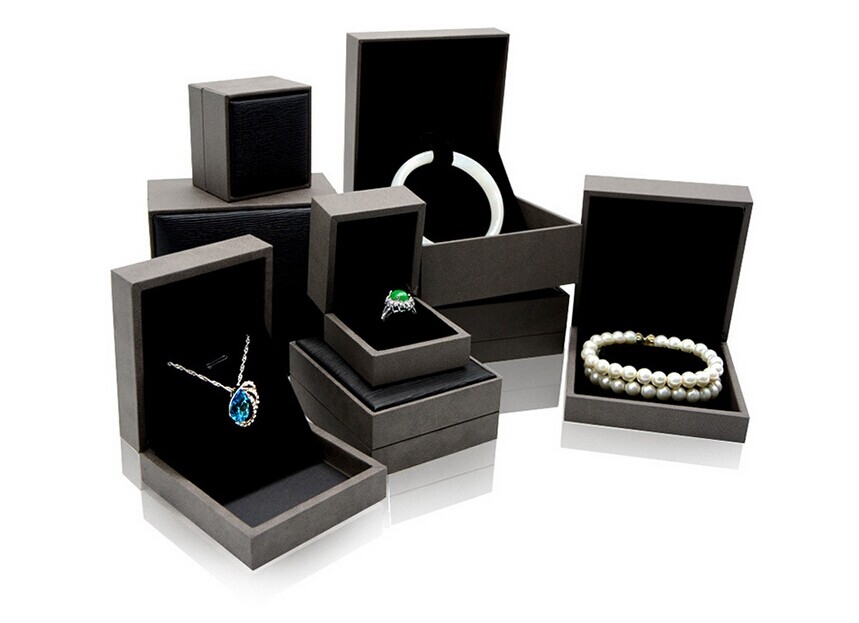 The point of the dream was that the two things – IN REALITY – were both connected not only to each other, but to everything else. The point of the dream was that I needed to look at how the two things EACH interacted with everything else, to see how they were TRULY related to each other.
Not how they were SUPPOSED to be related to each other, but how they are ACTUALLY related to each other.
And THEN – in the "generality" of that moment – I realized that this "model", if you will, applied to the COVID-19 VIRUSES (one collection) and the mRNA VACCINES (the second collection). And in THAT moment, I stopped looking at them as ANTAGONISTIC things, just because a LIAR named Fauci says they are antagonistic, but instead as SIMILAR and COMPLEMENTARY things.
As genetic material.
THAT is when "IT" hit me.
I woke up fully, and realized the following.
---
The VIRUSES and the VACCINES are DESIGNED to interact with each other in the realm of "everything else", that being us humans. They are NOT designed to interact in the way we are being told. They are designed to interact in the way that they ACTUALLY DO interact.
---
Let me give you a simple representation of this relationship.
Consider a square. Color the top side GREEN – that represents "everything else", not as it "should" be, but as it REALLY IS. Every point on that line segment is part of the world, relating to other points in the ways that they REALLY DO, in a "green" way. It's ALL GREEN.
Now make the bottom two CORNER POINTS the two collections. Connect those points to the top of the square by green lines – the left and right sides of the square. Again, this is how they REALLY connect.
We are being TOLD that the bottom side of the square is RED.
Why should we believe that? What if it's NOT red? What if it's GREEN? What if there is a simpler GREEN ANSWER?
And IMMEDIATELY I knew what the GREEN ANSWER WAS.
---
The mRNA "vaccines"
encoding a spike protein

are designed to do in HUMANS

containing the virus

exactly the same thing that similarly added spike protein mRNA does in CELL CULTURES

containing the virus

. They are designed to CHANGE THE VIRUS – to make it GAIN FUNCTION. ALL that is needed to create the new virus is an otherwise identical injection with a NEW CODE that GAINS FUNCTION.
In other words, genetic vaccines offer an opportunity to smoothly regulate the rate and direction of evolution of the virus, without humanity knowing it. And they do it IN THE ANIMAL HOST INTENDED.
---
This solved many mysteries, which I will explain shortly.
This told me that there is ZERO need to go off and create a new variant in a lab. All one has to do is to change the code of the vaccine mRNA, and PRESTO – a new variant is introduced "in the wild", with almost no chance of getting caught.
At this point, many of you are doing a WTF, so let me back up and explain this again.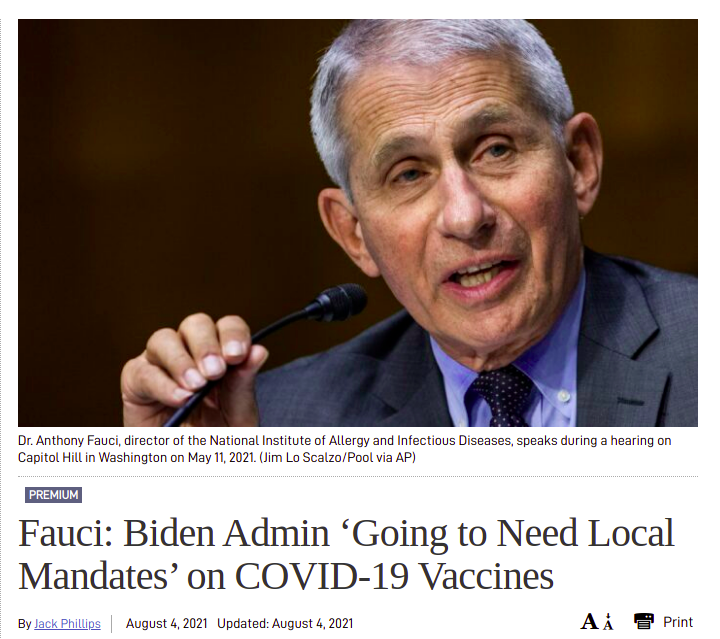 What science does to "create a new virus" in the laboratory, from RNA or DNA, is to "somehow" (COUGH, COUGH, COUGH) get the RNA or DNA that they want to get into the NEW VIRUS, into laboratory cell cultures that are making OLD VIRUS. They need to get it into the cells, pretty much like they get the vaccine mRNA into our cells, using nanotech or virus vectors. THEN, the "old virus process" slips the "new genetic instructions" into the old protein shell, but as the virus spreads and multiplies, IF there is any "gain of function", then the NEW INSTRUCTIONS in the NEW protein shell will WIN, and the result will be THE NEW VIRUS with GAIN OF FUNCTION.
Nobody really wants to spell out all the details of gain of function techniques in public, just like they don't want to give the directions of how to make high explosives to terrorists. But THAT KNOWLEDGE IS OUT THERE, and we know roughly HOW THEY DO IT.
LINK: https://archive.md/V0Dfn
Honestly, it's a bit like plant grafting, only instead of being largely in the Z DIRECTION (up), it's in the T DIRECTION (time). You GRAFT new instructions into an old virus, until the new virus TAKES.
What they have done here is to create a PLATFORM for genetic change. Eventually it will be used to change US, but for the moment, they are clearly using it to CHANGE THE VIRUS (which is used to help change us, albeit somewhat indirectly).
Now – I said that this solved many mysteries. I'm going to list them here.
---
Why the full spike protein in the vaccines, despite its toxicity, and the greater likely safety of vaccines based on smaller subunits like the RBD?
Because the full spike is the main part of the virus that they've been changing, and which "gains function". To get a new virus with a new spike, you have to change the instructions for the spike that get encoded in the virus. Also because you want to include the genetic instructions for ONE OR MORE FULL PIECES of the virus, if not the entire virus. That depends on exactly how the virus builds. We know (the Jaenisch paper) that the virus uploads fragments of its own RNA into the genomic DNA of the host, which come back out and are transcribed to RNA, so it will presumably do the same to pieces of the vaccine when both are present. Viruses that build from the vaccine spike variants will tend to WIN if they have gained function.
---

Why mRNA vaccines, despite the obvious safety advantages of protein vaccines?
Because protein is GENETICALLY SAFE – and that is NOT what they want. If the human population is now the experimental platform for virus gain-of-function experimentation, then only by being able to inject us with mRNA or DNA will viruses be able to be swiftly and decisively modified IN VIVO.
Short answer – they are not trying to change OUR genes yet – but they ARE trying to change viruses IN US. In vivo. And not in a way for our own good.
---
Why did they fight so hard against short-protein subunit vaccines like those from Winfried Stöcker and Sorrento?
Because if those vaccines are clearly superior to genetic vaccines due to safety or efficacy, then the conspirators will LOSE THEIR PLATFORM for genetic modification of viruses IN VIVO in the human population. Thus, these likely safer subunit and PROTEIN vaccines encountered delay after delay, and roadblock after roadblock, and in the case of the Stöcker vaccine, threats of arrest and legal trouble.
---
Why is Ralph Baric now doing work on chimeric mRNA vaccines that include LONGER mRNA encoding MULTIPLE proteins from SARS-CoV-2?
Because this approach toward longer and more mRNA leads closer to what they need to do – to inject us with the complete instructions for modified viruses – basically as what are called "virus-like particles" (VLPs), or by using viral vectors. These are "Fauci-compliant" in that they are "all about more and more antibodies", and thus follow Fauci's "antibody hypnosis" act, but clearly they will have more and more side effects, possibly including ADE.
As you can see, the vaccines are "less and less about natural immunity", less and less about individual health, and more and more about experimentation and sociobiological engineering.
---
What does this have to do with Judy Mikovits?
Judy is one of the few people who have honestly explained the GAMES that the Faucists are playing with gain of function.
She explained that what these people have done – in complete violation of the CONTROLS that were placed on genetic engineering back in the 1970s – is to FORCE VIRUSES to "take" in human cells, allegedly in order to "see if they can or cannot take in human cells". They are basically saying "we have to try hard to change the liquid to make the liquid catch fire, to see if it's flammable". This is a special kind of dishonesty.
There are MANY ways to make a virus "gain function", but one of the FIRST and SIMPLEST is to just use tricks to make it change enough on its own, to eventually "take" in human cell culture.
It's a lot like Nancy Pelosi and Obamacare – "you have to pass it to see what's in it". That is a special kind of cynical dishonesty, IMO.
But NOW they have actually HIDDEN gain of function research in PLAIN SIGHT. In us. Thanks to genetic vaccines.
---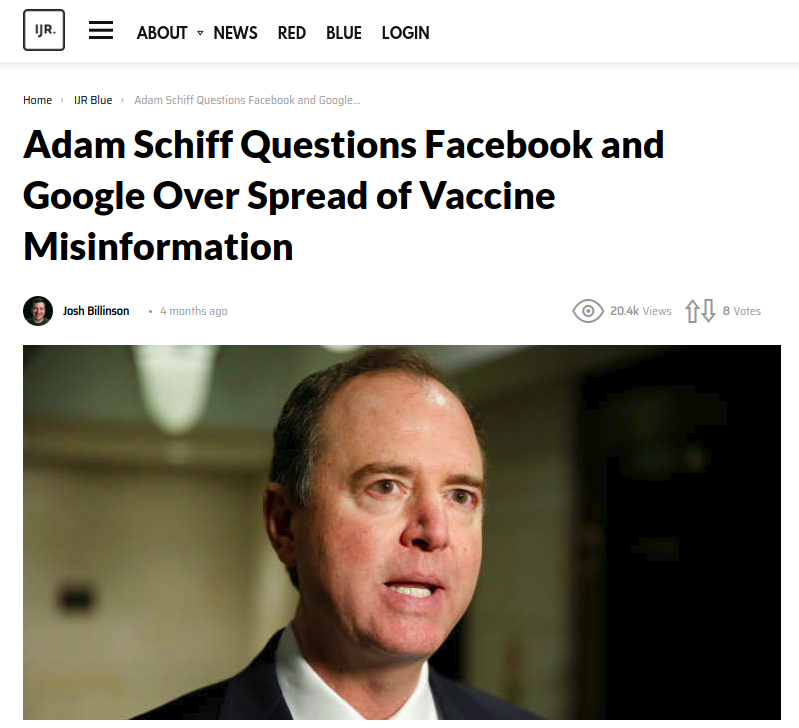 Why did Adam Schiff go after Natural News and get them deplatformed?
Because the greatest danger to their plan is that humans will reject the future of human genetic modification IN VIVO. Natural News and their movement are a focal point of organized opposition. The Democrats KNEW this was coming, and they wanted the opposition out of the way.
This is also why so much work goes into discrediting these people.
---
But if the vaccine is for the SAME spike protein as in the virus, then how is THAT gain of function?
It's NOT. It is ONLY if the vaccine contains DIFFERENT genetic material, DIFFERENT instructions, that any possibility for CHANGING the virus ensues.
Now tell me how you are going to go into EVERY vaccine that is given ANYWHERE in the world, and make sure that the mRNA doesn't encode a new variant?
You can't. That's the evil genius of this plot.
If I want to introduce a variant ANYWHERE, all I have to do is give out a vaccine at the target location, where my vaccine looks just like the official stuff – or maybe even IS official stuff – but mine contains whatever genetic data is needed for a new virus, inside the same old nanotechnology.
You see – WE. HUMANS. OURSELVES. ARE. NOW. THE. GAIN-OF-FUNCTION. PLATFORM.
Pretty slick, if you ask me.
---
Could this platform be used for ADE as an intended effect?
Yes – because the variant that challenges prior antibodies is controlled by whoever launches the variant – and if that person or group is the same one controlling the vaccines, then TOUGH LUCK. And the ADE could be pinpointed in space and time, pretty much like Stalin's Holmodor against the middle class in Ukraine. This platform of viral control can be used to control people at the individual, family, local, regional, state, national, continental, and global levels.
---
If we stop using these vaccines, will the variants stop?
They might stop. It will become much harder for the variants to appear, whether they are natural, and arise from vaccine evolutionary pressure, or are man-made, and require the vaccines for delivery.
Some of the best early opinions, IMO, thought that the initial genetic drift of SARS-CoV-2 was sufficiently small, that a single vaccination would cover all likely variants. While I'm not highly confident in that thought any more, I think it indicates that drift would be small, were it not for the vaccine.
---
So which is the plot – the virus or the vaccine?
AND logic – it's BOTH OF THEM – the message of the dream. And it's BOTH OF THEM in the SAME context that it would be in HUMAN CELLS. We are just "human cells on the hoof".
The virus is out – and now they can change it "in the wild" thanks to GENETIC VACCINES – the greatest cover for genetic experimentation on viruses and humans that was ever conceived.
---
So how do we stop this plot?
Easy. We utterly reject genetic vaccines as a RISKY PLATFORM FOR TREATING VIRAL DISEASE, because they can be used to manipulate the disease and the diseased. The risks are not just individual – they are SOCIETAL as well. So we make them highly illegal. To get there, we use CIVIL DISOBEDIENCE FIRST. We REFUSE genetic vaccines.
For those who want vaccines, we go to old-school, time-tested, PLOT-SCUTTLING, protein vaccines. And all VOLUNTARY.
We don't call this a RELIGIOUS objection. We are honest and call it a MORAL OBJECTION. If, however, your CHURCH OR SYNAGOGUE takes up the sword of abolition, and adheres to the morality of rejecting genetic vaccines, e.g., as considering them a form of "tempting the devil", then you CAN validly call it a religious objection, too.
However, as an ETHICAL objection, like the objection to SLAVERY, all humans can take part.
Make no mistake – we are now in a literal HUMAN GAIN OF FUNCTION EXPERIMENT, using the whole human population as test subjects, and genetic vaccines as the obvious GOF vector.
The only way to STOP THE EXPERIMENT COLD, is to STOP USING GENETIC VACCINES.
Simple. Don't let the snake in. Or if you HAVE let it in, kick it out!!!
W