---
Andrew Torba actually gets how AI can be a weapon in the hands of truth-tellers, because he understands that…..
More than that, he has chosen to do something about it.
---
BY ANDREW TORBA ON FEBRUARY 23, 2023
---
I will get into that science later. And DEEPLY. Right now, I just want to publicize Torba's latest tactic – to make FREE AI (Free as in 1776) available to patriots.
Torba set up a fast open AI implementation called Gabby, that creates images from simple descriptive inputs. It's fast, efficient, and most of all FUN.
Here is what I input for my first attempt:
steampunk wolf in the style of Vincent van Gogh
Here are the 4 images I got back:
What's funny is that I then THANKED Gabby, and Gabby attempted to use my thanks as input, and it gave a pleasingly hilarious response, also in 4 images.
thank you, Gabby – that was awesome!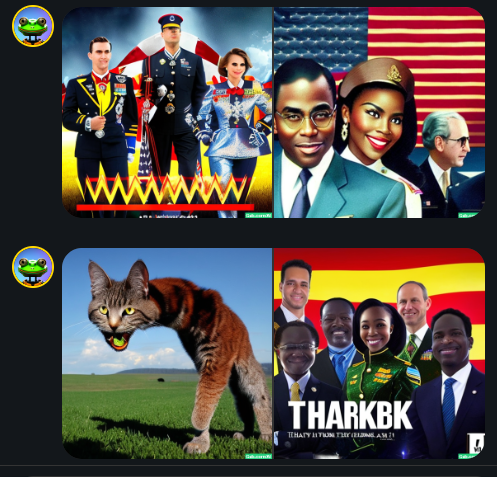 Torba uses an ingenious method to keep leftard trolls and demonic tranny pseudo-hackers from messing with the system. The only way to reach Gabby is by a DM on Gab, meaning you have to have a Gab account to give it any input, and you have to go through the privacy-protected DM capability.
Torba has a post on using Gabby…..
---
BY ANDREW TORBA ON FEBRUARY 20, 2023
Gabby is our image-generating AI that can be used by sending a direct message to the @AI account on Gab. The quality and accuracy of…
---
Asking Gabby for "help" gets this response:
Hi, I'm an AI image artist! I can create images for you based on words you send to me! You can try saying something like: three happy frogs, hyperrealistic, 4k. If you don't like the first set of images I generate you can say 'reroll' to have me try again. For more tips and tricks check out this helpful guide: https://news.gab.com/2023/02/how-to-use-gabby-the-ai-
Sometimes the results can be a bit strange, and miss the mark, but are still kinda cool.
blue cheer outsideinside album cover picture using faces of Donald Trump, Ron DeSantis, and Rand Paul
The rest are even weirder!
And while it's not exactly Bakocarl, it can create images fast, with the right inputs.
a wolf in a suit with a pocket watch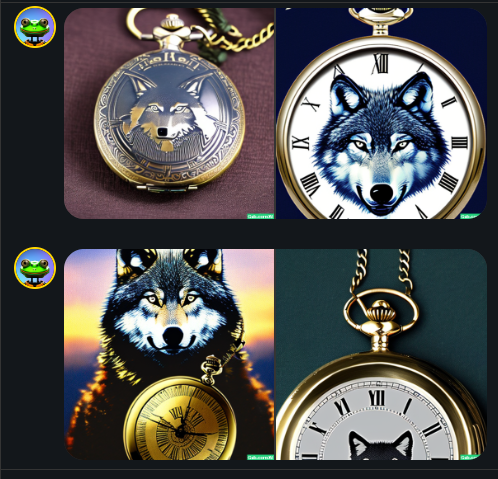 Let's try that again…..
wolf wearing top hat, late 1800s
In my opinion, this is a GREAT way to learn about AI on the slow track. Just give it inputs and see what happens.
Who knows where it goes? Just keep the Bible in your vest pocket, and Trust in the Lord!
W