This THANKFUL & THOUGHTFUL THURSDAY open thread is VERY OPEN – a place for everybody to post whatever they feel they would like to tell the White Hats, and the rest of the MAGA world.
You can say what you want, comment on what other people said, and so on.
Free Speech is practiced here. ENJOY IT. Use it or lose it.
Keep it civil. They tried to FORCE fake Orwellian civility on us. In response, we CHOOSE true civility to defend our precious FREEDOM from THEM.
Our rules began with the civility of the Old Treehouse, later to become the Wolverinian Empire, and one might say that we have RESTORED THE OLD REPUBLIC – the early high-interaction model of the Treehouse – except of course that Q discussion is not only allowed but encouraged, and speech is considerably freer in other ways. Please feel free to argue and disagree with the board owner, as nicely as possible.
Please also consider the Important Guidelines, outlined here in the January 1st open thread. Let's not give the odious Internet Censors a reason to shut down this precious haven.
Remember – your greatest gift to President Trump is FIVE WORDS:
I AM PRAYING FOR YOU.
Also consider The Non-Amended Wheatie's Rules:
No food fights.
No running with scissors.
If you bring snacks, bring enough for everyone.
The rule against shooting at the nukes has ANOTHER evening off. Not really sure why. Quite possibly because we have them safely stored!
---
Not sure if all of you know the story about this husky pup, that died in an unfortunate accident. Driller told the story and I can't find his post, but that part's not really what matters.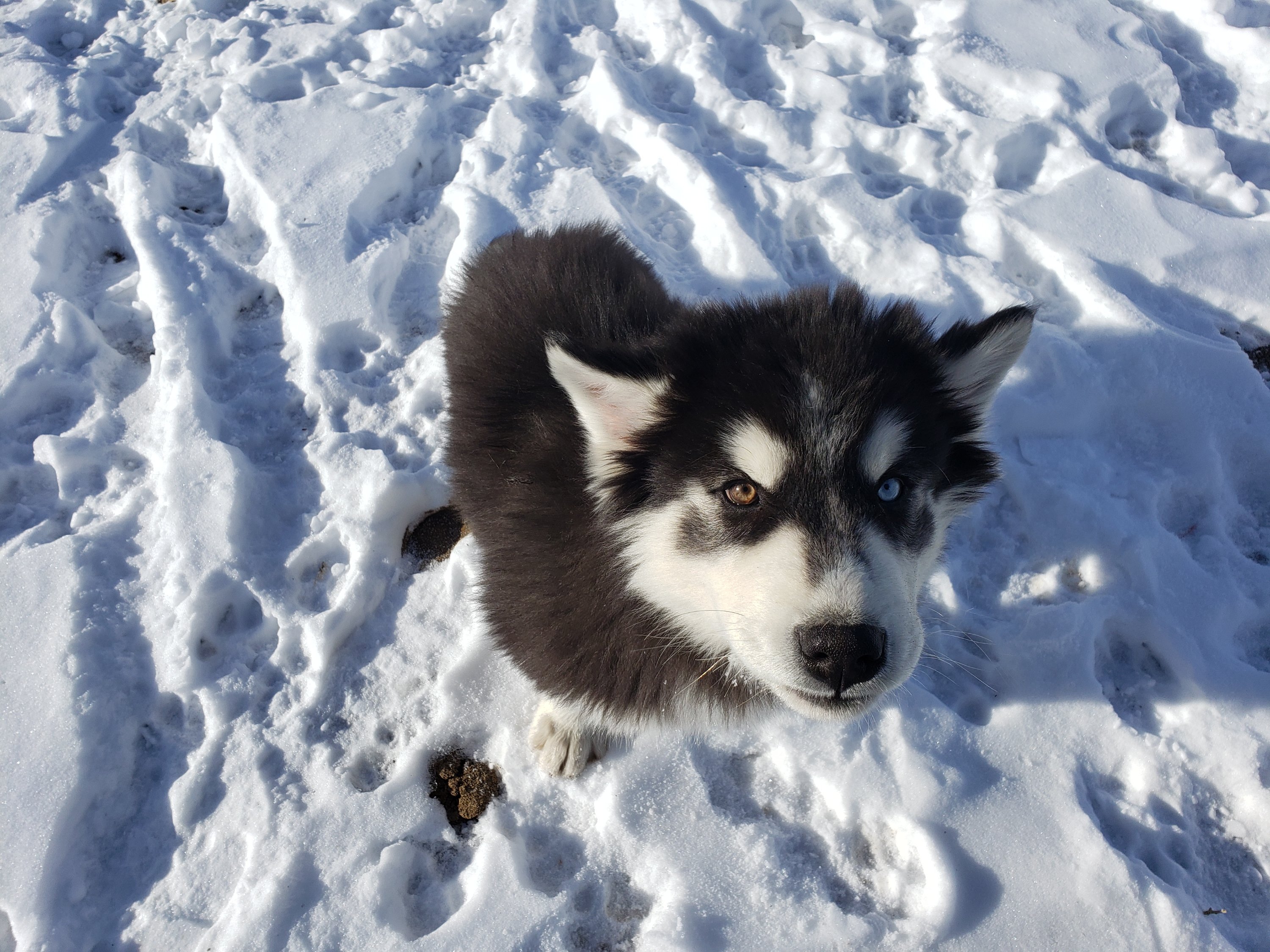 The point is, it was sudden and out of the blue, and yet Driller snapped this lucky last picture of the thing before it happened.
For some unknown reason, Wolf is really attached to this picture of Dog. He'll probably post it all over the internet along with all his political memes and funny or inspiring pictures. Why? He's not really sure. Maybe just so people remember. Maybe so we think about life, and remember to pet the dog, kiss the spouse, and say goodbye to the kids when we walk out the door.
Do all dogs go to heaven? I don't know. I'd like to think so, but I'll leave that one for the theologians.
Who knows? Perhaps this pup finds his way there, by way of the Internet.
---
Have a great rest of the week! Let's pray for our POTUS, and his success in gaining peace, freedom and prosperity for the people of North Korea!
W