The very fact that fake conservative Jennifer Rubin published the below article (paywalled)….
---
"The descent of the GOP into authoritarian know-nothingism"
https://www.washingtonpost.com/opinions/2020/02/17/descent-gop-into-authoritarian-know-nothingism/
(WAIT BEFORE READING THIS – we'll do it together later in the post.)
---
… on February 17 tells me who is living rent-free in her mind. February the Qth was no accident. And yet – at this point – her little deniable taunt has almost no effect. Rather, it smacks of desperation.
We "know". We simply know. No amount of calling us "Know Nothings" will save the coup. It's that simple.
Ah, yes – that would appear to work both ways, for as Thomas Wictor once pointed out, Donald J. Trump may in fact be the most revolutionary President this country has had since EITHER Washington or Lincoln – take your pick.
And they're TRIGGERED.
The anti-Trump embedded Soviet Democrat apparatus – of which Jenn Rubin is now a painfully, even humorously obvious member, is at this point in an all out war with something they can't even admit exists, because THEY were the ones who backed themselves into a corner of "know-nothingism" about the QAnon psy-op.
And when I say "psy-op", I'm really minimizing, because it's becoming quite clear that the QAnon "anti-coup" is much, much bigger than just the simple world-wide deniable psy-op that it presented on its earlier surface. In fact, "the Q we knew and they loved to denigrate" was like just a single coronavirus spike on the total package, but one with UNDENIABLE, LOGICAL, and FORENSICALLY IRREFUTABLE modified features that pointed with great certainty toward its ORIGIN and TRUTH.
Yes Jenn – you lose TWO TIMES on THAT exact point. ENJOY THE SHOW.
Q is so big, when you understand its true extent and magnitude, that it becomes quite easy to see why it simply scares the HELL out of these people.
The irony is particularly rich here, and of course absolutely exemplary of the fact that the LEFT – of which Jenn Rubin is a "card-carrying" member – is all about accusing others of what THEY either DO or ARE.
NO – the leftists, both the open ones on the left and hidden ones on the fake right, are ON THE ROPES NOW – quite authentically – after having been ROPE-A-DOPED by the one guy who totally got Muhammad Ali at a Sun Tzu level – his authentic friend, Donald J. Trump.
As the electorate is gradually and continuously – as in "nothing can stop what's coming" – wising up to how the Washington sell-out elite has sandbagged us for well over a century – more so since the advent of FAKE NEWS – the old reliable WEAPONS of the left are simply falling apart.
It's rather glorious.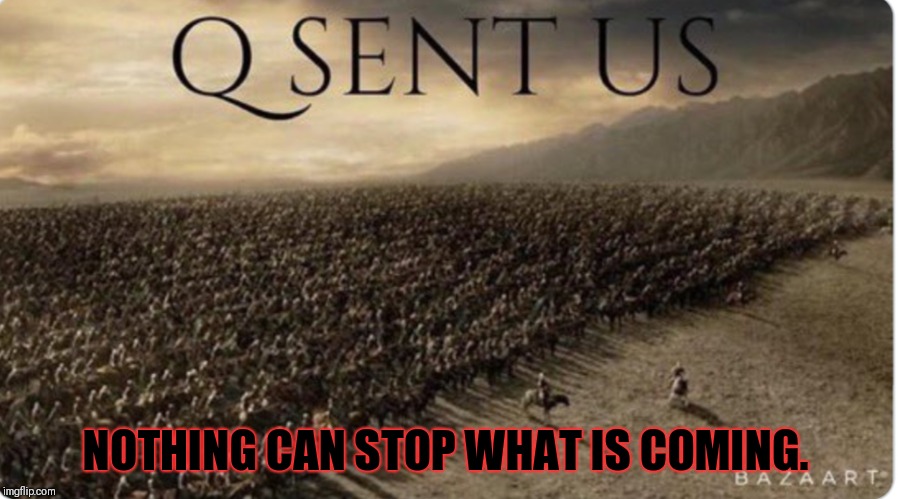 Of these weapons, DUPES are among the greatest prizes that Trump has liberated from crypto-Bolshevik worldview captivity. Speaking from my own experience, there is NOTHING – and NOBODY – like a wised-up DUPE to take down communists.
The greatest example, IMO – the great Whittaker Chambers.
Whittaker Chambers offered a rare "view from the inside" of the core communist conspiracy here in America. If you are not familar with his case, you can look, for instance, here.
https://www.heritage.org/political-process/report/whittaker-chambers-man-courage-and-faith
The fact that I'm bringing Whittaker Chambers up at the same time as Tom Cotton and other former #NeverTrump, or maybe even Jenn Rubin and Alger Hiss, is not due to the inherent similarity of their VERY dissimilar cases, but rather because I want to make an incredibly important point.
DUPING – DECEPTION OF UNDERLINGS, TARGETS, THE OPPOSITION, AND EVEN BYSTANDERS is a CONSTANT across all levels and reaches of communist conspiracy. The duping of Whittaker Chambers and Alger Hiss by their masters differed only from the duping of Jennifer Rubin and Tom Cotton in the type, nature, and specifics of the lies used to get them to behave as desired.
Even within the hierarchy of committed communists, an extraordinary amount of deception occurs in EVERY interaction. It is a nearly, if not exactly, Luciferian economy of lies – not unlike the "carbon economy" that the "climate commies" almost imposed upon us through THEIR army of dupes. One cannot even begin to unravel communist conspiracy without, at every turn, considering whether a player is KNOWING, UNKNOWING, DECEIVED, or ALL OF THE ABOVE. Indeed, Senator Joe McCarthy's greatest mistake was – in my opinion – failure to sympathize with the dupe – or – more specifically – to sympathize with the dupe in every player.
If you can't see yourself as a communist pawn, as McCarthy eventually became, you cannot see what they're doing. It's a battle with THE LIE itself, and everybody loses a little in the process.
When you understand that the most diehard opponents of communism can easily become its most reliable and predictable marionettes, ready to jump through the right hoops in the left's next false puppet show (Sea Island conservatives, anyone?), THEN you understand what we are truly up against.
So have a little sympathy for Jenn Rubin – she's gonna need it. She – like all the rest of us – has been a dupe of the left.
---
NOW – it's time to talk about another player in the larger drama – both a DUPE and a DUPER – namely Bill Kristol.
Yes, that Bill Kristol. He might be described as the EPICENTER of the #NeverTrump movement.
LINK: https://twitter.com/BillKristol/status/933074207637991424
Look right there, folks. Both the deceiver and the deceived are on display. A DUPE of the left, just passing on the DUPAGE in new ways.
But where does this come from?
The very TOP of Bolshevism – a long time ago – would be my answer.
Deception is a way of life for these people, and it's not pretty. Bolsheviks – the deepest of the politically deceived, embrace it with every part of their body.
So where does Bill Kristol, the ringmaster of NeverTrump, fit into Bolshevik deception? In my opinion, somewhere down at the hoodwinked Menshevik, CIA tool, familial Trotskyist, "conflicted conservative in a progressive Reform temple" level (the latter being the LITERAL description of similar NeverTrump "conservative" Michael Bloomberg).
I have a LONG, OLD Twitter thread on Bill Kristol and his "pink diaper" background, something critically necessary to understand his essential nature. Sorry if this FIRST enigmatic tweet of the thread does not make immediate sense. Twitter suspended the amazing researcher who I am referencing here. Which brings up a very important point. Twitter bans researchers only in part to remove them. Much more importantly, Twitter does this to hide THOUGHTS, EVIDENCE and KEY REASONING.
This Twitter thread, taking a long and fascinating route, explains WHY we saw the bizarre event of Bill Kristol's NeverTrump BullWanker Boys defending Kamala Harris and Russian red diaper hoaxer Jussie Smollett from a bad joke that ended up backfiring when taken literally by MAGA Twitter.
I can sum up where the thread leads very simply. Self-deceiving dupes like Mensheviks are CRITICAL to "sell the goods" down the line, and thus FAKE CONSERVATIVES like Kristol, Rubin, and assorted Merry Mensheviks are created, promoted, and amplified to feed the Soviet Fake News with America's version of Pravda and Izvestia. Whether it's to promote sabotaged memes like free but unfair trade, used to support world socialism, or to protect core players like Heels-Up Harris and Cryin' Jussie, fake conservatives have profound uses to the radical left – they are NECESSARY.
Check it out if you're interested – otherwise, let's "move on".
It's time to RETURN to Jenn Rubin's paywalled Washington Post opinion piece.
---
First of all, there is NO WAY that I'm going to ask you to subscribe to that Soviet Fake News monstrosity, the Washington Post, just to see one bogus opinion piece by Jenn Rubin. Ridiculous! And yet – well – you would do well to read it, just to see how the screaming has gone up by an order of magnitude. SO – if you DO have a subscription to this horrible rag, then here is that link again:
LINK: https://www.washingtonpost.com/opinions/2020/02/17/descent-gop-into-authoritarian-know-nothingism/
If you DO NOT have a subscription, then I will give you two choices:
(1) Do a web search on these words:
The descent of the GOP into authoritarian know-nothingism
You will find some full texts of the article.
(2) Take a look at one exemplary article resulting from such a search – one which, for the moment, has a full text copy of the piece:
LINK: https://investorshub.advfn.com/boards/read_msg.aspx?message_id=153868786
The article starts off like this:
When Ivy League-educated, formerly sane politicians spew conspiracy theories, debunked talking points and contempt for science, the question often arises: Do they believe this nonsense (i.e. have they become thickheaded by listening to Rush Limbaugh and watching all that Fox News?), or are they cynical purveyors of claptrap designed to woo unsophisticated voters? (Disclosure: I am an MSNBC contributor.)

That query came to mind when Harvard Law school graduate Sen. Tom Cotton (R-Ark.) descended into sheer quackery and decided to perpetrate conspiracies about the origin of the coronavirus. The Post reports:

Sen. Tom Cotton (R-Ark.) repeated a fringe theory suggesting that the ongoing spread of a coronavirus is connected to research in the disease-ravaged epicenter of Wuhan, China.

Cotton referenced a laboratory in the city, the Wuhan National Biosafety Laboratory, in an interview on Fox News's "Sunday Morning Futures." He said the lab was near a market some scientists initially thought was a starting point for the virus's spread.

This is unadulterated nonsense, one step removed from anti-vaxxer rubbish and UFO-spotting. ("In response to Cotton's remarks, as well as in previous interviews with The Washington Post, numerous experts dismissed the possibility the coronavirus may be man-made.")

Jenn Rubin, Washington Post, February 17, 2019
Nasty! And it gets worse.
Notice how "The Post" is layering opinion onto their own biased reporting, but keeping them separate, to keep the accusations of – well – WHAT THEY ARE CLEARLY DOING – in check.
Jenn Rubin is resorting to Alinsky ridicule here. Of course the Alinsky press – her employers – are not going to call her to task for being proven WRONG during the following week, as China indeed began to back off strongly on the origins of the virus, as scientific evidence is now CLEARLY showing human manipulation of the protein sequences – changes which simply could not occur though normal evolution. TAMPERING is clear. I don't particularly care what China's NEXT excuse is, just like I don't particularly care what Jenn Rubin's next attack on our side is.
Listening to Fake News FIRST is almost always the FIRST MISTAKE at this point.
Yes, look at that. Just FIVE DAYS LATER and Jenn Rubin goes under China's bus of continually restated LIES. Nobody had to wait 28 days.
Jennifer Rubin, not only LIKE Communist China, but ALONG WITH Communist China, has simply lost credibility.
You want the news on the coronavirus?
READ OUR THREADS and follow along as we SLOWLY and PAINFULLY figured it all out, gathering honest thoughts on it from all over the web, and coming to the same conclusions gathering NOW, that the science actually started to show at the beginning.
IT WAS A CHINESE BIOWEAPON, "SOMEHOW" ESCAPED, AND NOW BEING DECEPTIVELY INFORMATION-CONTROLLED BY CHINA, THE WORLD HEALTH ORGANIZATION, AND AMERICA'S FAKE NEWS COMPLEX. INCLUDING JENN RUBIN, PERSONALLY.
Yes, let's put it very plainly. She's enabling the Chinese Communist lies.
SOME conservative SHE turned out to be.
---
LATEST CORONAVIRUS THREAD: https://wqth.wordpress.com/2020/02/18/20200218th-29th-coronavirus-update-thread/
January 25th, Our first thread: https://wqth.wordpress.com/2020/01/25/20200125-coronavirus/
January 27th, Our second thread: https://wqth.wordpress.com/2020/01/27/20200127-coronavirus-update-thread/
February 1st-9th, Our third thread: https://wqth.wordpress.com/2020/02/01/20200201-coronavirus-update-thread-3/
February 10th – 18th, Our Fourth Thread: https://wqth.wordpress.com/2020/02/10/20200210th-19th-coronavirus-thread/
Yeah, one might have to use their brain to sort through all that discussion and discern the emerging and evolving consensus, but hey – that's our WHEAT-CHAFF SORTER. Jenn can't do it, because she's a PERSON OF THE LIE. AWAY, CHAFF.
Yeah. It's complicated. "Know-nothingism." Sounds a bit like "old scientific skepticism". I LIKE IT.
Just because you don't UNDERSTAND IT, Jenn, doesn't mean it's not REAL. You may have to do some adapting to the new world.
---
Now if you want to see WHY Tom Cotton has earned the IRE of the "bio-blood-hoaxing socialist set", with their Soviet/Maoist biowarfare schemes disguised as "whoops", just check this out:
Archived as an image, because socialist Twitter is likely to suspend Tom Cotton and delete his content at some point.
Daughn's reply to this is SPOT ON. In a sane world, WaPo and Jenn Rubin would have to answer for their tiresome and pathetic ass-covering on behalf of China, WHO, and the damned virus itself. Daughn would have a column in a truthful WaPo, and Jenn Rubin would be LEARNING how to make those blueberry muffins from Daughn. And not very well, I suspect.
Now, it may be that Jenn Rubin doesn't have a TASTE for what China and the rest of world communism are resorting to right now, and is having some difficulty facing the truth of a NEW HOLOCAUST of her own side's making, but, as Whittaker Chambers could have told Alger Hiss when he decided to come clean….
"That's too damn bad. It's time for the TRUTH to be told."
Kinda funny. Q said these folks wouldn't be able to walk the streets. Between their own crimes and their own damn virus, it sounds about right. But we'll wait for a court to tell us the truth. We're patient, and we believe in rule of law.
Maybe Jenn Rubin will have her own Whittaker Chambers moment.
But she does seem kinda nervous now, doesn't she?
And now, we get onto the final part of this response. A teaching moment about American Bolshevism, so that people can actually get a flavor for the degree to which American Bolsheviks can and will sell this country out.
It is much easier to convince you of Jenn Rubin's mild, almost funny sell-out, when you see REAL sell-out like this guy. To go along with "Uranium Girl" Hillary Clinton, we once had "Polonium Boy".
Let's talk about GEORGE ABRAMOVICH KOVAL.
---
When you read about THIS:
You usually think about THESE people.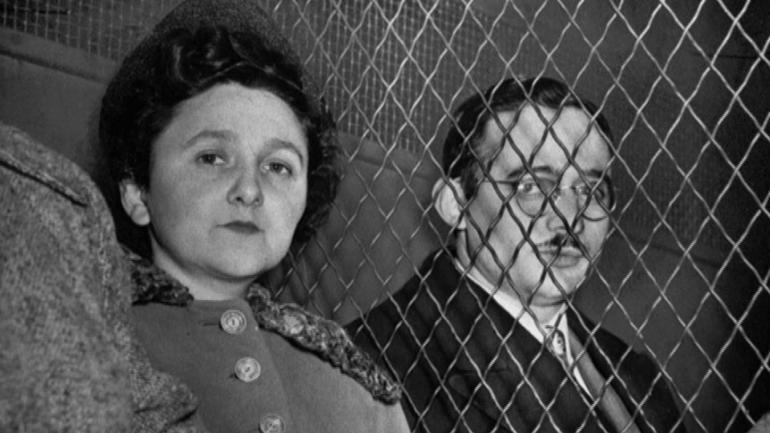 Sometimes, you think a bit more modern, too.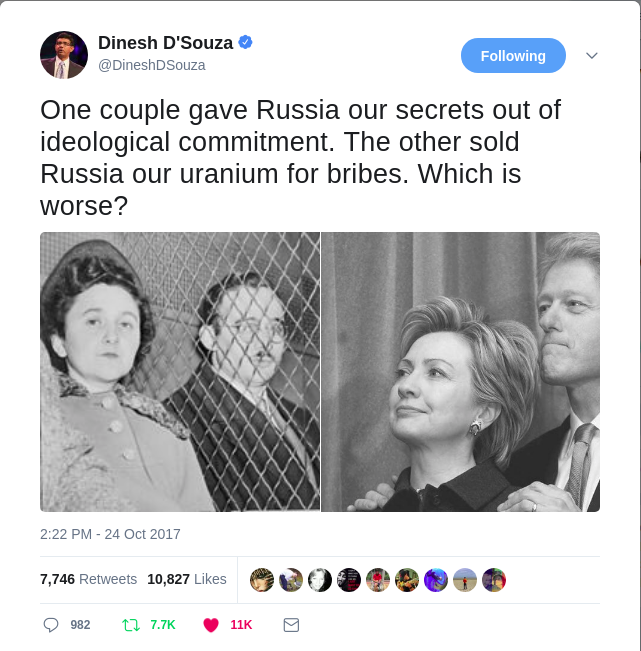 The person you DON'T think about is George Koval, because you never heard of him.
Koval is MUCH more embarrassing than the Rosenbergs, because he exposes a lot of history you're not supposed to know about. That history includes a deep schism in Judaism between Zionists and Socialists – one which is either EXACERBATED or SMOOTHED OVER as a kind of historical transistor, creating a massive "handle" on Jews for manipulation by Bolshevism. Moreover, if you follow the Koval story, you will see how LONG AGO the Bolsheviks learned to weaponize fluid borders, human migrations, persecution as cover for spy insertion, and all kinds of nastiness which is NEVER, EVER covered in American leftist public schools or academia.
JUST READ ABOUT THIS GUY.
https://www.smithsonianmag.com/history/george-koval-atomic-spy-unmasked-125046223/
When the Soviet Democrats finally took complete control of media, education, and even history itself, you stopped hearing about the Rosenbergs, but you NEVER EVEN heard about George Koval.
Koval was a far less "glorious" traitor than the left-romanticized Rosenbergs.
I mean – I have a strong INTEREST in nuclear history, and I didn't know about this guy until just recently. But this guy was GOOD. Very good. Bad for America, but VERY GOOD for Soviet Russia.
Here is Wikipedia's quick synopsis of Koval's significance.
George Abramovich Koval (Russian: Жорж (Георгий) Абра́мович Кова́ль, IPA: [ˈʐorʐ (ɡʲɪˈorɡʲɪj) ɐˈbraməvʲɪtɕ kɐˈvalʲ] (listen), Zhorzh Abramovich Koval, December 25, 1913 – January 31, 2006) was an American who acted as a Soviet intelligence officer for the Soviet atomic bomb project. According to Russian sources, Koval's infiltration of the Manhattan Project as a GRU (Soviet military intelligence) agent "drastically reduced the amount of time it took for Russia to develop nuclear weapons."[1][2][3][4][5]

Koval was born to Russian Jewish immigrants in Sioux City, Iowa. As an adult, he traveled with his parents to the Soviet Union to settle in the Jewish Autonomous Region near the Chinese border. Koval was recruited by the Soviet GRU (military intelligence), trained, and assigned the code name DELMAR. He returned to the United States in 1940 and was drafted into the U.S. Army in early 1943. Koval worked at atomic research laboratories and, according to the Russian government, relayed back to the Soviet Union information about the production processes and volumes of the polonium, plutonium, and uranium used in American atomic weaponry, and descriptions of the weapon production sites. In 1948, Koval left on a European vacation but never returned to the United States. In 2007 Russian President Vladimir Putin posthumously awarded Koval the Hero of the Russian Federation decoration for "his courage and heroism while carrying out special missions".[6]

https://en.wikipedia.org/wiki/George_Koval
Yes. THAT Manhattan Project.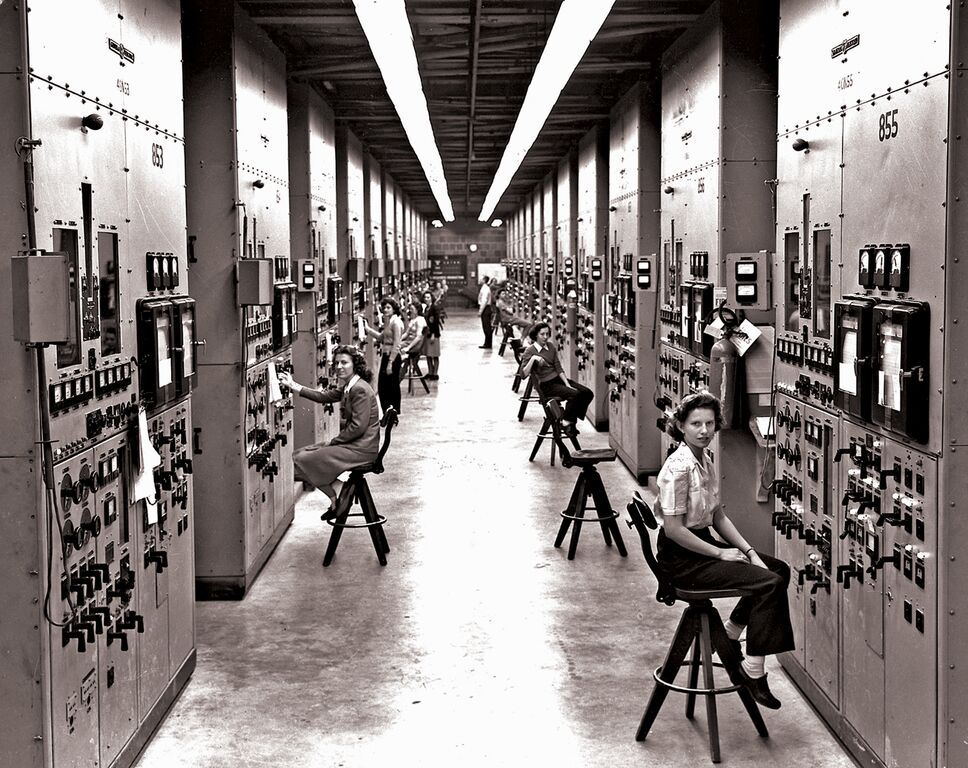 I urge you to read the ENTIRE Wikipedia article, because it will open your eyes to a reality which American communists – AMERICAN BOLSHEVIKS – have gone to ELABORATE PAINS to hide from us.
You have undoubtedly heard about a nation called Israel. Well, that one wasn't the problem. It's Stalinist competitor, in the Soviet Union, on the border with China, where George Koval was INCUBATED and then SENT BACK TO AMERICA – that was the problem.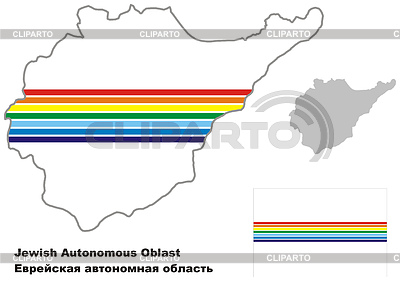 Oh, the face-palm of Stalin's attempt to compete with Israel by creating a socialist alternative does NOT end with the rainbow flag. His first pass at "excuseniks" in the late 1930's – which was again used to send all kinds of deep red diaper into the US and Israel in the 1970's and 1980's – was simply to go into the region and crack down on reactionary religious Jewish practice, so that he could provide persecutory cover for all the deeply atheistic and communist spies to "flee", which he then sent out into America AND British Palestine.
"Excuseniks" was one of the most brilliant and diabolical ideas the Bolsheviks ever came up with.
George Koval didn't just magically decide to betray America. A LONG, SLOW process of exposure to AMERICAN COMMUNISTS prepared both Koval and his family for his eventual betrayal of this nation.
NOW – here is the big take-home point that is not going to be easy to digest.
---
This shit did not end in the 1940s.
---
It CHANGED, but it did not end.
People are going to have to get used to the idea that when McCarthy was "removed from relevance" by the FAKE NEWS of the early 1950s – manipulated into an idiotic collision with the military and then media-marginalized into a dismissal narrative – that was only the beginning.
Bolshevism then began a slow and steady march that was UTTERLY unlike the straw man of "red scare" communism which the Bolshevik elements in media used to falsely ridicule their opponents.
History is not what you thought it was. FAKE HISTORY – the result of decades of FAKE NEWS and FAKE ENTERTAINMENT – was used to take choice, freedom, and knowledge away from you.
Slowly, carefully, but surely.
Start with George Koval and Jenn Rubin. Study them. Then and Now. Compare and Contrast. Note the differences. Note the similarities. Note the purposes.
Just take some time, because you will need it simply to realize how LONG Fake News has been herding this nation toward the Old Russia Ranch, and now the Same Old China Slaughterhouse.
One was a spy. One is a modern propagandist. Both of them, however, pretended to be things that they clearly were NOT, in the interest of advancing socialism.
Trust me – FAKE CONSERVATIVES are going to be one of the very first classes who are not going to be able to walk the streets. And if you want a historical model for how this works, look at Nazi collaborators in post-World War II France. They kinda kept a low profile to avoid getting their heads shaved, in vengeful concentration camp style.
I will be straight-up here – I don't even wish a good head-shaving on the American Soviet collaborators. Not even jeers on the street, although – well, it couldn't happen to nicer communists. However, I do hope that the SPOTLIGHT OF TRUTH shines rather strongly on WHAT THEY DID, and maybe there are some – COUGH – retirements.
Remember. And not just THIS.
They tried to pull a COMMUNIST COUP on us.
Using reverse-blame LIES.
And they KNEW they were LIES.
TIME TO WAKE TF UP.
If these coup inciters, enablers, and PLOTTERS can't actually walk the streets, maybe that's not such a bad thing.
W