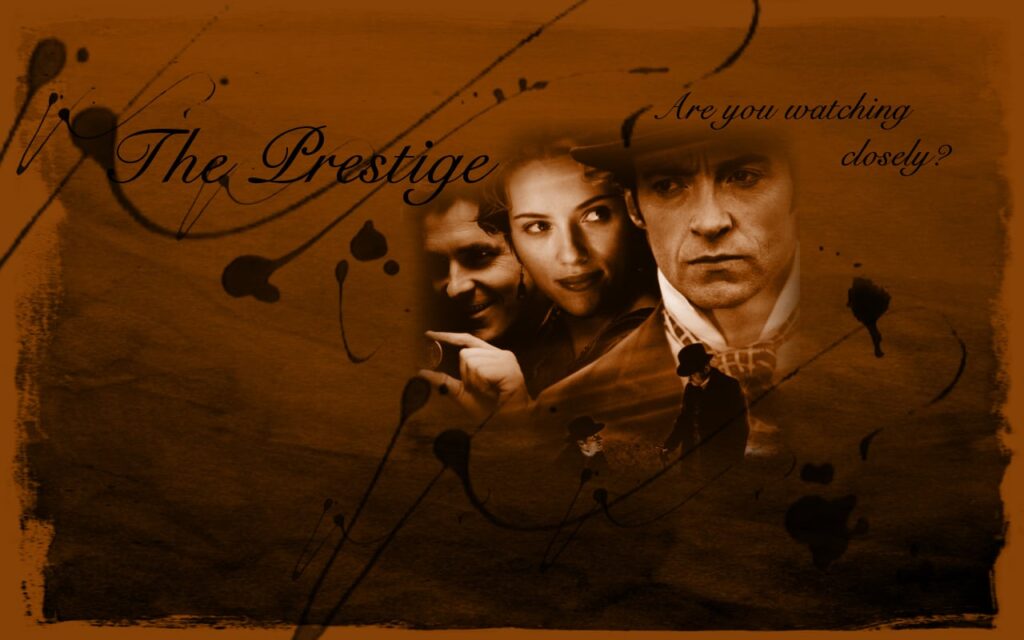 Democrats are fakers, scammers, and con artists of the highest order. If you THINK they are doing something stupid, you had best reevaluate – they are almost certainly doing something EVIL and covering it up with something that's merely stupid.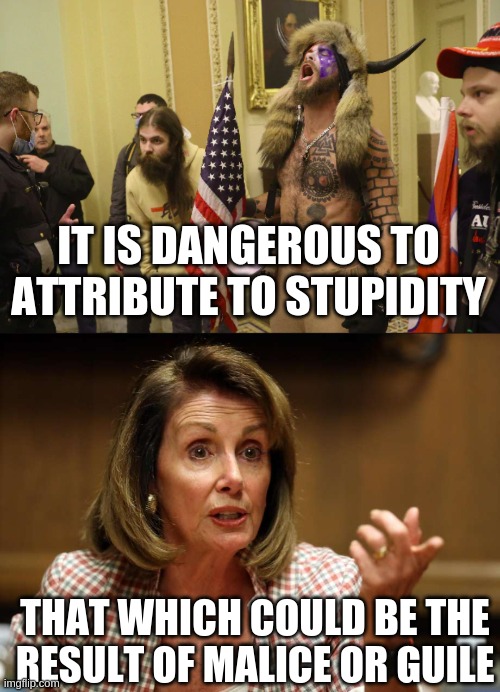 The above is AUBERGINE'S RAZOR – a wonderful formulation by QTreeper Aubergine of my earlier RANT against Hanlon's Razor.
---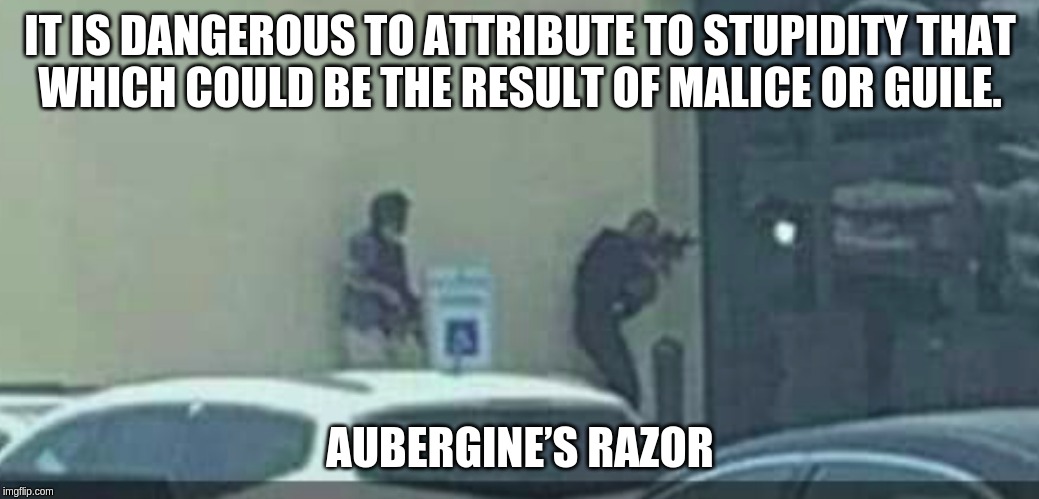 a guest post by our dear house guardian Suspicious Cat NOTE FROM WOLF: This post may require some explanation. After allowing my somewhat mythical and somewhat not mythical sister Fox Moon to have her guest post, our dear pet Suspicious Cat has demanded to have his post, too.You see, Suspicious Cat considers himself to be …
---
Hanlon's razor is the old saw, behind which Democrats hide, that says, more or less, to never attribute to malice what can be attributed to incompetence or stupidity. Under some circumstances, that may be reasonable, but "never" is utterly WRONG and DANGEROUS, and in my opinion makes Hanlon's razor a "false aphorism" designed to protect the smartly wicked.
In considering HOW Democrats fool us, I just had a wonderful realization about ONE MORE WAY in which they do it – by following a kind of twisted form of a MAGIC ACT.
A magic act has THREE parts. The PLEDGE. The TURN. And the PRESTIGE.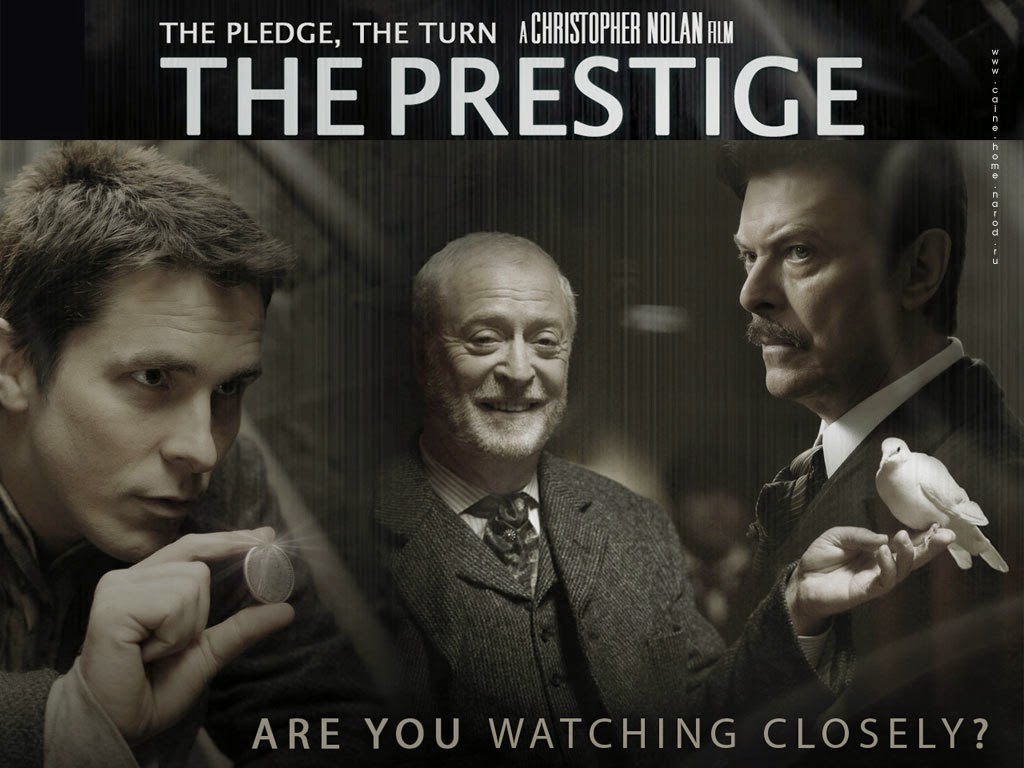 First, let's see how this is used in magic – from a truly great movie – THE PRESTIGE.
Thus, there are THREE PARTS to a magic act.
---
The Pledge – something ordinary but now suspect is offered for inspection
The Turn – something extraordinary happens to the pledged object
The Prestige – an even more confounding return of the pledged object happens
---
Now one can leave off the prestige, but this is most often done as a SERIES of pledges and turns, CAPPED at the end by a very dramatic prestige.
In the Democrat game, however, the PRESTIGE is replaced by the GOTCHA.
The GOTCHA is critical. It disappears ONLY if some rascal in the audience calls it out before we're deep in the TURN.
The PLEDGE is also shrewder than in a magic act. It is offered as REALITY – not as a possible trick. It can be offered coyly, or brazenly, but it is always offered innocently.
The TURN is offered seductively, to bait the mark fully into it.
---
The Pledge – some typical Democrat scam is offered, brazenly or innocently, but deceivingly
The Turn – something unexpected happens to the Democrat scam
The Gotcha – something even WORSE happens because of the turn
---
A perfect example of this was NanXi's trap for Deplorables on January 6.
---
The Pledge – Deplorables can protest the bad electors at Capitol Hill! Really! Stop The Steal!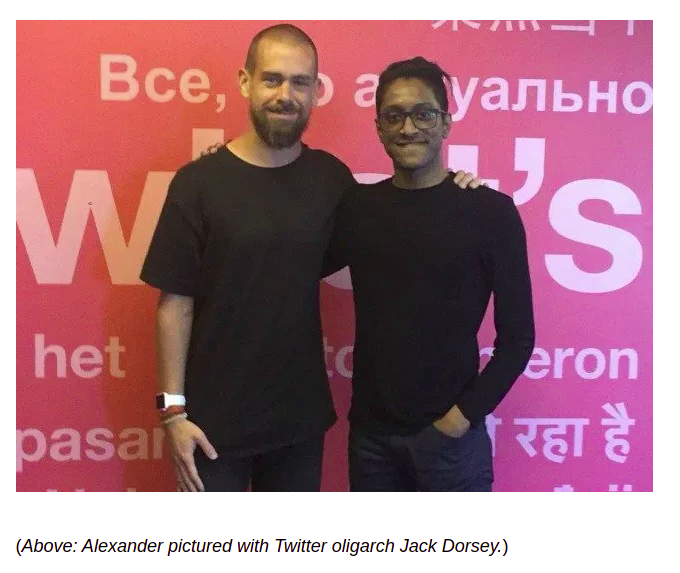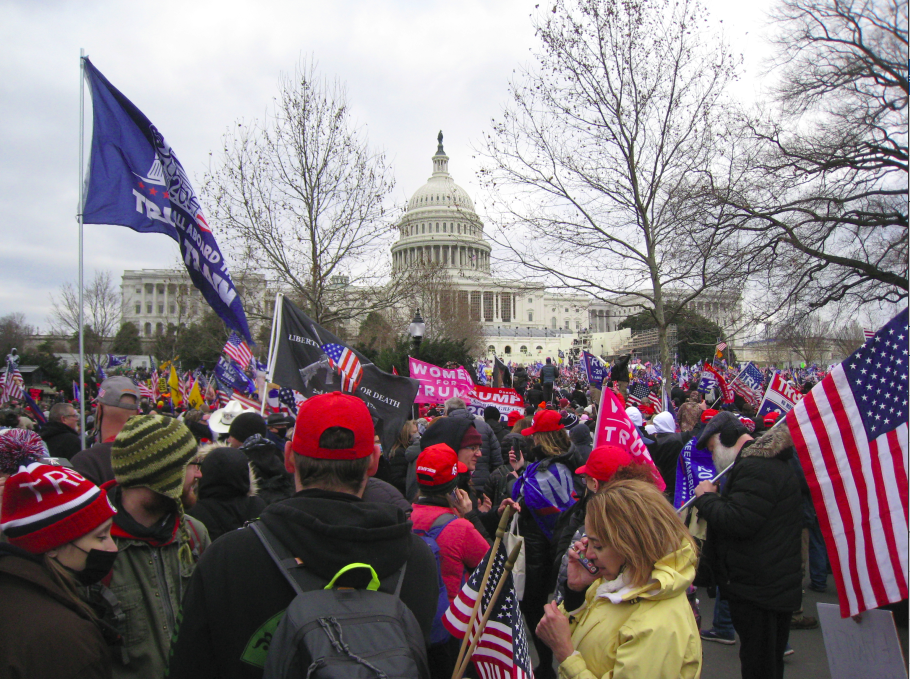 The Turn – Fake MAGA and FBI informants create a phony riot on Capitol Hill! But no fair!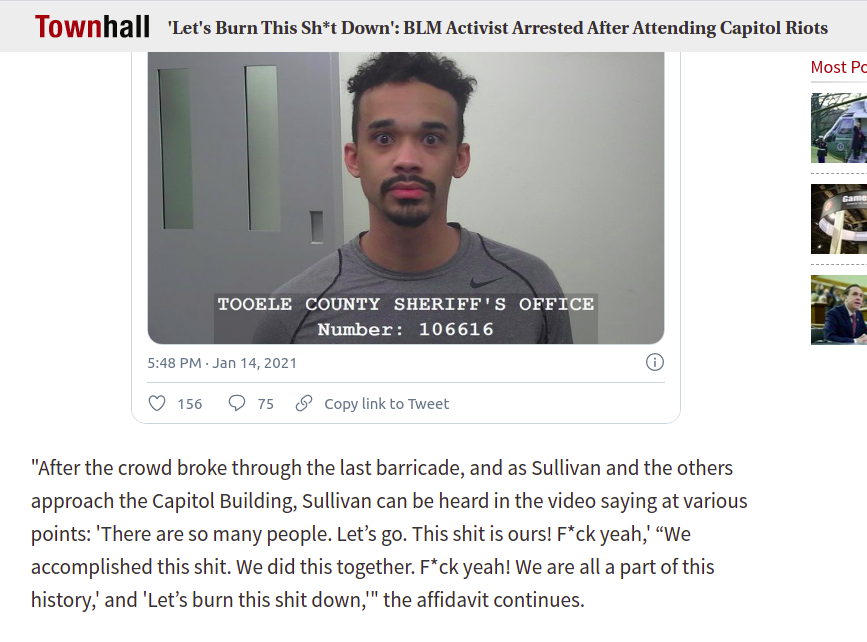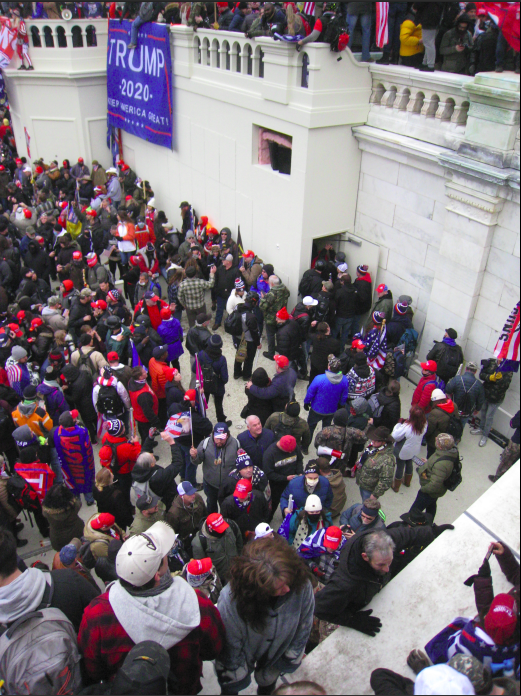 The Gotcha – Treasonous FIB chases hoodwinked Deplorables down as "insurrectionists"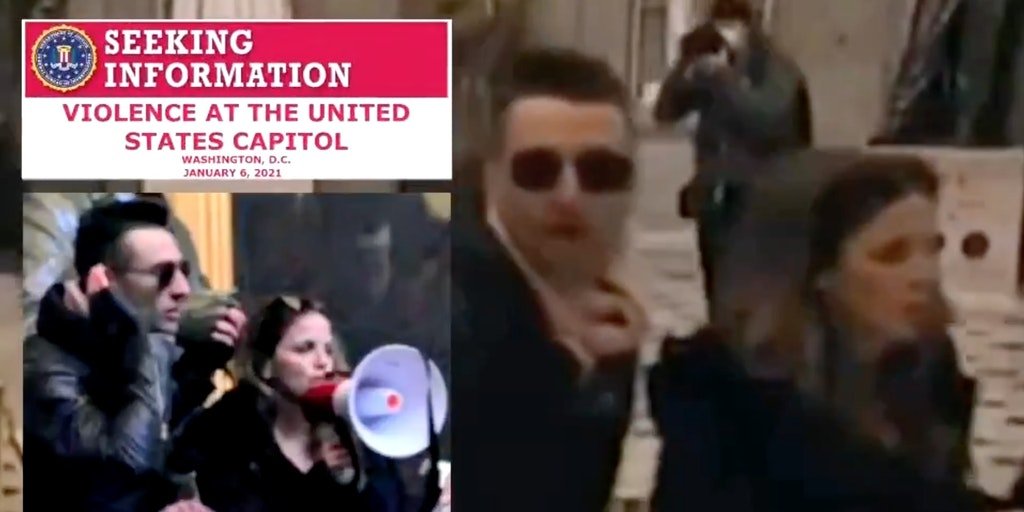 ---
The TRICK here is to always make the SUCKER go too deeply into THE TURN. You HAVE to be careful. Democrats will always try to lure us too deeply into the Turn. It's our job not to go there.
NOW – the reason I'm cautioning here, is because I am very suspicious of this bullshit about three Texas Democrats who flew on a plane without masks, thereby getting COVID.
WHUUUUUT?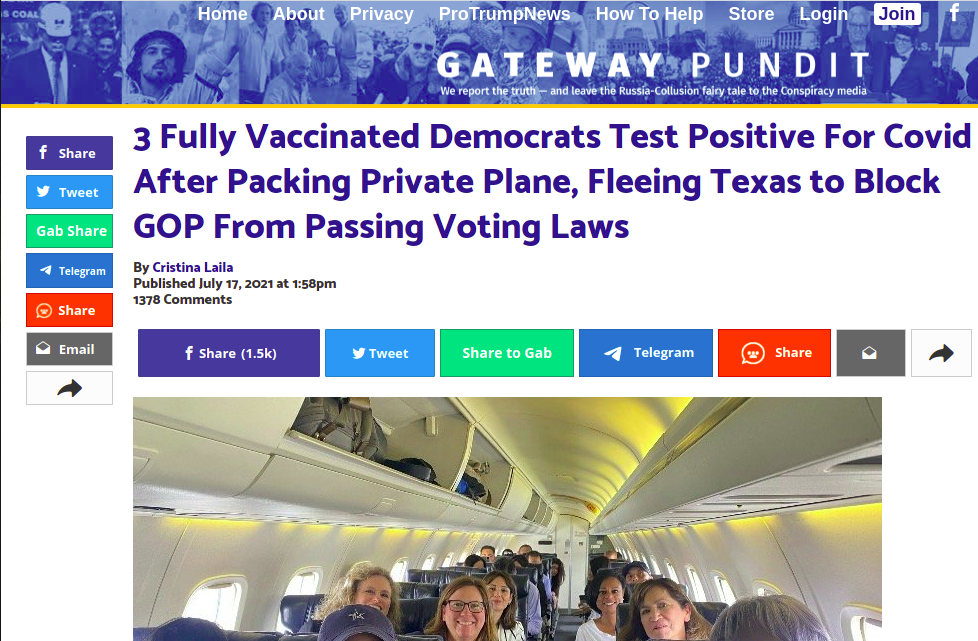 LINK: https://www.thegatewaypundit.com/2021/07/3-fully-vaccinated-democrats-test-positive-covid-packing-private-plane-fleeing-texas-block-gop-passing-voting-laws/
I'm sorry – this is not passing the Wolf Smell Test.
THIS.
JUST.
SOUNDS.
LIKE.
PLEDGE.
AND.
TURN.
Let's look at this sucker closely.
THE PLEDGE – Democrats perform a typical dastardly Democrat deed that draws attention from all the fist-shaking MAGA. The outrage! It burns!
THE TURN – Great and WONDERFUL KARMA befalls those DASTARDLY DEMS – provided we accept all of the following:
Democrats are honest and really told us the truth
Dems have NO motive in bragging up stupidity leading to COVID KARMA
A bunch of mask Karen Dems wore NOT A SINGLE MASK on that plane by random chance
PCR tests worked GREAT and didn't give us some false or "on-demand" positives by being cooked too long
Vaccines are not working because of some Democrat propaganda reason – for example – that the "unvaccinated are infecting the vaccinated" – their latest bullshit
sick and exposed Dems now have a legitimate reason not to come back into legislative session
Do you see how this works? That last one – THAT is just the CLINCHER for me.
Already, going into the TURN, things are looking SKETCHY. Just like they did to me on January Sixth.
WOLF and SUSPICIOUS CAT for the WIN.

SO – what would be next?
THE GOTCHA – Democrats use these three cases – to which we have "pledged" – as propaganda mills.
For example:
all three say that they didn't have bad symptoms, credit the vaccine, and then justify vaccines as "preventing hospitalization and death"
all three claim it's the horrible dangerous delta variant that must be stopped
Democrats say this proves that masks work, and demand remasking by CHUMPS like DeWine
Joe Biden and Facebook conclude their phony fake wrestling act with DRACONIAN censorship
Are y'all seeing how this works?
For a cheap fake hit on Dems, we PLEDGED LIKE CHUMPS.
Democrats NEVER give us this kind of easy victory unless there is a huge defeat for us, waiting behind it.
WISE UP, PATRIOTS. This is bad stuff.
We just need to figure out all the GOTCHAS.
W