As we left the previous part, our Bear Stearns loan buyer had made the overture to the bank owners to buy our division. We had proven our value to a well known Wall Street investment banking company. The owners green lighted their review of our operations after confidentiality/non-disclosure agreements were executed.
Legally representing our side in the new line of SBA 504 business was an accomplished Chicago area attorney who had handled the previous two loan pool sales for us. During the process we learned he represented the large, international Morgan Stanley operation through the years. After being involved in the sale of our two pools he asked me if I would be interested in having a conversation with them about our lines of business. I indicated we would once we had accumulated another $100 M pool. It was the summer of 2006 and we projected to be ready to do another in the first quarter of 2007. For now it was time to see if Bear and the bank's owners could make a deal.
NYC Here I Come
Big cities give me the willies and NYC breaks me out in hives. I have never faulted others for loving it and I can understand the attraction. However, when I walked those streets and dealt with the people on the Street through the years I felt like I was in a very strange land. My stays could not end quickly enough. Sort of like how Jim Croce sang…
I had long moved past ever desiring to progress in my career to working on the Street. Thankfully the visits were short at this point in my life. We even have close family on my wife's side living on Long Island on the south shore in Islip. Doesn't matter. Love them and wish them well. They can have it.
Due to the congestion and commute time being shorter I flew into Newark. Our loan buyer was there to pick me up and we headed to the hotel to check in. We had a full schedule over two days and it started that very afternoon meeting hedge fund managers that purchased Bear's Collateralized Debt Obligation (CDO) securities. We were prepared and the meetings went well. The primary points of the conversations concerned our underwriting methodology and abilities to process loan closings quickly and correctly with our own legal staff coordinating title companies and attorneys. They were reassured of the later when I explained we had previously hired a rising star of the Jones Day law firm from their original Cleveland, OH headquarters who was born and raised in east TN. I toured through each operation briefly to get a feel for their capacity and appetite for what we did. That evening the loan buyer and I enjoyed a good steak dinner at a local hotspot and turned in for the night.
The next morning it was off to meet with the Bear execs. Their 47 floor world headquarters had opened a few years before on Madison Avenue. It was very impressive. I was given a short tour along with brief introductions to some of the managers on the Asset Based Securities (ABS) side. Lunch was held in the corporate dining area before formal meetings with the ABS execs as well as a couple of the corporate execs/Board members. It was during the private meetings that followed with the ABS execs that worked with the CDOs with whom we had most involvement that things got squirrelly.
Dem yankees would never catch the humor in that one.
The first thing they did was call in their favorite shoe shine guy. As we all sat around in the top dog's office he had the guy shine their shoes and wanted him to do mine. Which was weird because the exec commented that he noticed I was wearing new classic J&M wing tips. Apparently this was a ritual they did several times per week before or after lunch. Frankly, the way they acted and treated the shoe shine guy was off putting to me. That the big dog even noticed my shoes said more about him than it did me.
We started talking business and they probed my brain for secrets to our success and what our expectations and needs were. He asked how much loan volume we could provide annually from Knoxville in a somewhat skeptical way, as in what could the hillbillies in the south ever have that we would want. I responded that we could do as much as they were willing to fund. He acted surprised and looked at the loan buyer, who nodded and said, "He's not kidding." The buyer told him what the current global market for the product was, which was expected to grow strongly with the appropriations resolution that I helped negotiate. I told him we had every aspect of national operations covered with quality managers and staffing that were well trained and an operations platform that could deliver. We had a great relationship with elected officials, SBA, USDA and regulators. I then reminded him he probably already knew that from the Fitch and consultant's reports he had been provided.
He started laughing and looked at my loan buyer. He said, "You guys are two peas in a pod." He softened his attitude a bit and thanked us for the business we were giving them. He told me he looked forward to pursuing a deal. We moved to the office of the exec over the department in which we had involvement. It was one of the people named in this article:
https://www.newsmax.com/Finance/FinanceNews/subprime-Wall-Street-banks-Bear-Stearns/2013/08/02/id/518381/
Although I briefly met a couple of the other people mentioned in the article, it was this guy who handled our business: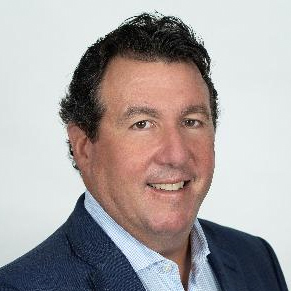 https://www.newrez.com/press-news/newrez-president-baron-silverstein-honored-with-housingwire-vanguard-award/
https://finance.yahoo.com/news/newrez-expands-access-affordable-home-202800872.html
It was during our conversations, which were cordial and much more down to earth with just the three of us, that I was asked a loaded question about a different industry than ours, but whose loans were included in the same CDOs as our loans. Baron knew that there were large residential mortgage pooling operations as their primary lines of business that also were licensed to do SBA and USDA loans. He asked me my thoughts about several sub-prime residential mortgage lenders such as New Century, American Home and Bayview Financial. I had limited knowledge of New Century, however, what I knew was not good. I knew nothing about American Home. I knew a great deal about Bayview. Bayview was a major bottom feeder in our industry. They were sloppy, incomplete, probably fraudulent underwriters of credit. We would not hire their former employees. I told him that in my opinion their no-income verification subprime residential mortgage loans would be a major issue if Bear did not bake in very high loan loss provisions into the tranches as well as more room in the mortgage interest rates the loans charged that they bought. Many of Bayview's appraisers of properties were bad news, the values would be inflated to make deals happen. We knew about the appraisal value problems from taking second mortgage positions on the homes of small business owners as collateral in our financing. We had our own issues with obviously inflated values from many of the same shared appraisers. In addition, without personal income verification they would be exposed to unqualified borrowers buying overvalued properties in overheated markets. I specifically remember telling him to run from them.
The blood rushed from his face and he turned white as a ghost. Oopsie. My loan buyer sat quietly and observed. Baron recovered and began talking specifics about our operations, but you could tell he was still clearly shook. We discussed he and his spouse's recent visit to our area to the classy, elite Blackberry Farms and finished our business with each other, which closed out the meetings with Bear.
The loan buyer spoke briefly with everybody while I waited. We then walked back to the hotel and he began laughing uncontrollably. He said Baron had run back to the Big Dog's office to tell him what I said about Bayview. He said they had been buying large volumes of pooled subprime residential mortgage loans for their CDO tranches they sold to the hedge funds. My response was that if they did not want to know honest answers to their questions they should not ask.
My intention was to fly back to Knoxville the next morning, however, with business matters completed I checked on flights as soon as I got back to my room. I was pleasantly surprised that a redeye direct flight home had a seat available. I made the arrangements, packed up, caught a cab and headed to Newark. I called the loan buyer and thanked him for all of his efforts. He promised to fill me in on the results in a couple of days. He felt good about how things went.
The Offer
The loan buyer called a couple of days later and gave me the name of a Bear analyst I would be working with for the acquisition discussions. He said they definitely wanted to pursue it. So I guess causing Baron severe heartburn that day did not work against us. In the back of my mind I could not help but wonder about how awful their understanding of credit was.
***** Critical Point To Understand *****
We are going to jump ahead in the timeline to make a serious point that will help with the rest of the BIMD story as well as the real world today. There is something important for readers to understand with all you see in the news about big banks in trouble and Wall Street activities. My loan buyer had correctly warned me before the NYC visit that investment bankers rarely understood the underlying credit of loans. They are profiteers and deal makers, not credit officers. The term "credit" means something totally different to them. As a result they are fully dependent upon the ratings of pools of loans by Moody's, S&P and Fitch – The Big Three who do 95% of the ratings. The major investment banking firms did not invest big into hiring staff that had the expertise necessary to audit the credit worthiness of the underlying assets. As an example, at Bear their internal review of individual loans was random audit style by a young analyst working his/her way up the system. They took only a cursory look at some of the deals themselves and really did not know what they were seeing. The analytical staff worked off the statistics of the average performance of similar pools of loans in Mortgage Backed Securities (MBS) over time and built that into their formulas in the investments. The pressure to turn deals quickly was more of a concern than knowing the underlying quality of the securities they sold. They would take the Big Three ratings at face value and make the deals happen.
So when Baron nearly tossed his cookies in front of me that day, he was revealing he had no idea he was being fleeced on the credit of the underlying assets (loans) by Bayview that were being pooled for CDO's and sold to Bear's best customers in the hedge funds. As we learned from the various autopsies of Bear's collapse through the years, this was also true with the other subprime lenders in their stable. For what it is worth, Bayview is international and still around today. They may have cleaned up their act, but I have no idea and do not care.
Think about that scenario and place yourself into the seats of the Bear execs. You are unwittingly screwing over your best customers while they are dependent upon you doing your job well with billions of dollars at stake. Not good. If you are the Bear Chairman at that time, Jimmy Cayne, you are spending your days off playing in bridge tournaments or golfing with no cell phone on you for your staff to contact. Too busy playing the dog and enjoying life to take care of business. That was a job for others to do.
So take it a step farther. Who are your customers in the hedge funds? Oops. Many of the customers are not American and not institutions. Some of the invested funds are from other business people, investors and leaders in other countries with "expectations", especially when it comes to preservation of the capital they have invested. Some of them are not very nice people, like Chi-coms, Saudis, criminals and such.
Understanding that, we logically move one more step forward. If the parties that invest into a hedge fund with expectations of decent capital preservation and a good return on investment (ROI) learn they are upside down in their investment, they are not going to be happy. If you are responsible for this situation due to incompetence or lack of doing due diligence, you are probably preparing to make a hasty exit if you are not fired first. You may even consider doing something unethical or illegal to cover the "mistake" to preserve your income and lifestyle – or continue breathing.
That's the real world, folks.
As a result, there is/was an unwritten rule in their line of business. You make the tranche holders of a MBS whole if it goes off the rails by refinancing it into a CDO that was combined with other assets such as bonds and other MBS investments. It is an in and out such that the holders suffer minimal to no losses on the original securities they purchased even if the ROI is watered down. Tranches are sold and the risk/reward is determined by the probability of default of the underlying investments in the CDO. The customers also understand they are not to take losses on their investments in the highly rated tranches. If they take losses they never do business with the company again. If you work for the investment bank who brought an underperforming CDO to market that suffered loss in the mid to low risk tranches; you do everything you can to eat the loss. You are not legally responsible, but you do it to protect your relationships with your good customers. In doing so, your investment bank loses money on those transactions.
Which leads back to the rating of pools by The Big Three. As I previously posted, Fitch was the one who put in the effort to understand our business and the underlying credit of the loans themselves. Moody's was a complete zero – totally uninterested and just went through the motions. They rated our assets at BBB, the same as subprime residential mortgages. A 55% or less loan to value commercial real estate loan made to a profitable business with a good balance sheet is not a BBB risk by any measure. S&P was more interested, just not as enthused with the small global market of the product. There was not enough loan volume to gain their interest, so we never received or pursued the rating. Fitch was all over it and asked really good questions about the credit, industries, etc. When they gave the first small pool an A with a promise to increase it to AA in the next pool if the first pool was executed well, which they later honored; we knew we had our rating agency.
Bear liked Fitch a great deal, but used all three based on the desires of their customers. So when the broader market for CDO's got in trouble in the national economic collapse a little over a year later, the execs would hide behind the ratings of The Big Three as their excuse. Which should tell about anybody that The Big Three were not all that sporty at understanding credit and the loans they rated either. They simply did not put in the work. Add in they needed contracts with the investment bankers to make money for themselves and stay in business. They did not necessarily have clean hands in all they represented.
Well, guess what happened in 2006 when Goober Gump hit NYC and Baron's office at Bear? He arrived during the height of the shenanigans of rating billions of dollars of subprime pools of residential mortgage loans at BBB or A in the higher risk levels of the tranches of the CDO's. In truth, many of those underlying assets were garbage in overheated markets, they just did not know it yet. Which speaks to how ridiculously bad their understanding of lending type credit was. That is until Goober in his own unusual way gave them advance warning. Which I am very sure they ignored and conveniently forgot as they began pointing fingers at everybody else less than a year later.
I hope you are grasping a reality with this story. Supposedly intelligent, business savvy people with Ivy League educations and elite contacts with other wealthy people worldwide were total simpletons in regard to understanding the real product they sold. They committed no time or brain cells to it. They simply could not be bothered with knowing more about the goose that laid the golden eggs. They were too busy killing it with pressure and greed. All of it encouraged by corrupt politicians following orders from their puppet masters, building the traps that ensnare the unwise and gullible.
Greed breeds unwise decisions. Success can breed laziness and inattention to detail. Power corrupts. Trusting the untrustworthy leads to ruin. All of that is included in scripture. Perhaps we should pay attention?
The sad thing is the real, evil worldly powers of this world know it and use it. They establish the systems and orchestrate the situations that lead to the melt downs. They create the booms and busts that lead to the excesses and failures. They position their resources to capitalize on the misery and seize even more power.
As a result; fast forward, rinse and repeat in 2023.
Return To The Story
Back at home I had numerous conversations with Bear's assigned analyst. The conversations were some of the best I held with them. He was knowledgable and asked good questions. He was not condescending like their execs and did not lie or make things up. One day he called to give me a heads up that an offer would be going out in a week to the owners. We had reviewed and negotiated over the true cash flow of our division the previous week. They had also reviewed our projections should we be capitalized and funded appropriately. For perspective, exclusive of our profits, the rest of the bank made $2 – 2.4 M pretax historically over many years. In our division's second full year of operations in 2005 we contributed $5.5 M pretax net income after their arbitrarily high, internally charged cost of funds, normal capital allocation and ridiculous administrative overhead charges for almost no services the bank provided. The later was intended to make the core bank look like it was doing better than it actually was. At the time of the purchase negotiation with Bear we were nearing 2006 FYE, which a few months later resulted in $7 M of pretax net income with the bank's executive overhead increased by another $400 K. Due to projected sales growth for 2007, we had not budgeted net income to increase significantly above 2006 FYE. The net income growth would occur the following year as a large volume of construction loans went into permanent financing and the loans sold, which occurred as a function of emphasizing the SBA's 504 loan program on commercial real estate.
The starting offer from Bear was going to be $19 M. I negotiated with him a bit and he stated their bottom line was $21 M, which I agreed was reasonable at three times annual cash flow. I told him I was not wanting to be involved, that if they were successful with the owners I would enjoy working with him and if not we would still be doing business with our loan sales.
It was a reasonable offer; especially for a bank with only $550 M in assets and a little over $2 M in net income without us. With the funds they would be able move into some major statewide markets with branch expansion while retooling their operations platform to better serve their customer bases with more technologically advanced products than they currently offered.
🤣🤣🤣😂😂😂🤣🤣🤣😂😂
That is all we could do when we learned that the owners demanded Bear pay them $110 M for our purchase. The analyst called me with the results and I nearly fell out of my chair. He was serious. He said the owners were indignant in their responses. We wished each other well and said goodbye. I talked with our loan buyer and we just laughed about it. It demonstrated just how greedy and unsophisticated they were as owners of the bank. So business continued as usual as if none of it had ever happened.
As we were accumulating loans for our next pool sale a couple of months later in early 2007 the loan buyer called and said he was getting uncomfortable with how things were going at Bear. He wanted to know if we still had a home for him. He detected liquidity issues as some of the CDOs were in trouble and securities were getting difficult to sell. As a result they were lowering his pricing on buying SBA 7(a) guaranteed loans from lenders nationwide. I confirmed with the owners and we all agreed to hire him. He would be over loan sales and the bank's treasury investment portfolio. He had other buyers for our loans and would be working for our best interests now. He would be working for us in the next pool sale to Bear, so we knew what the purchase offer should be.
This was my first concrete indication that all things were not well on the Street.
Conclusion
I hope this has helped folks understand what actually happens on the Street within some areas of the financial industry. The odd and somewhat disheartening thing is so many of the scoundrels never really get in trouble and end up being hired by a crony to do the same things they did before. They all run in the same circles and go to the same parties. Their kids go to the same private schools and they eat at the same restaurants and clubs. They talk the same talk, walk the same walk, look down on the peasants, and live lavishly. The whole thing is an incestuous mess existing in an echo chamber.
A few of the people I encountered were good hearted; they were just caught up in the mess and did not know why, how or when to exit. Many later rebounded in their careers such as Baron did. He remained married to the residential mortgage industry – the same industry that is doing the same things it did 15 years ago.
I wonder if any of them is feeling a little deja vu all over again as the economy craters and the winds of war blow harder?
Thanks for reading and hold on as Goober continues his ride.