I'm going to start by saying that I am 100% in agreement with Sundance at CTH about his assessment of the SERIOUSNESS of the problem at DOJ and FBI. Which I "urgently urge" you to read here:
Sundance speculates on a variety of possible solutions to the very real problem of a highly corrupted DOJ and FBI. These are all very sobering solutions.
Those solutions (which include various forms of complete replacement of leadership) may sound radical to some, but if any of you remember my half-joking offer to lead the FBI, wearing an AR-15 on my BACK, and to start with FIRING everybody and rehiring based on PURE security principles, then you know that I'm not kidding – there are some serious problems there.
Now – given that FBI Director Wray has already replaced an extraordinary number of field office heads – possibly missing one or two – one could make the argument that he is doing EXACTLY what Sundance is talking about. In fact, I am convinced that Director Wray is a "White Hat". If you want to see my reasoning, here you go.
My ultimate assessment of Wray as a trustworthy individual and as a reformer may differ with Sundance, but I have to admit that SUNDANCE IS RIGHT – the chances of a "solution from within" seem increasingly unlikely. In fact, it is ONLY because I believe there are things unseen at play here, that I believe there is a chance of success.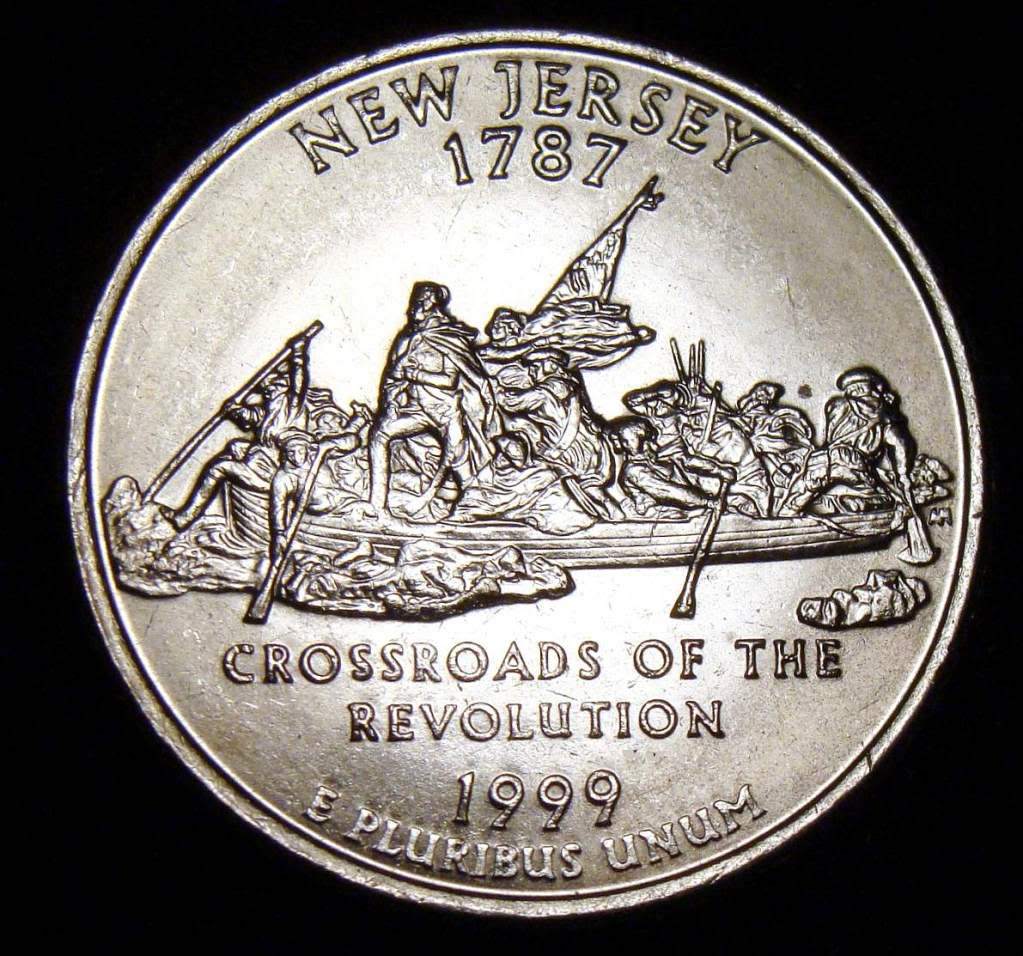 And here is where I have to get "granular" on my knowledge.
You see that AR-15 up there? I am TOYING WITH THE ENEMY. Every time I put a "gun picture" on a blog post here, they jump us in some fashion, to push this blog in particular into a "perception of violence usable by the mainstream media". Have you figured it out yet? WHY they do it? I did, a long time ago. Thankfully, I overcame the Alinsky fears. I PUSH BACK – just like I am now. But we have to be careful – as you will now see.
I have now dealt with SEVERAL attempts (not specifying the exact number) by my local FBI to entrap me in rather deviously "innocent" ways. Ways that would potentially "solve certain problems".
Based on that, I have to say – Sundance is right – the situation is still quite nasty. And – given that I have to assume that DOJ/FBI is leaning on Sundance as hard as they are on me (whether SD knows it or not) – I am assuming the "not normal" that he is experiencing parallels my own in certain ways.
For my own safety, it's probably time for me to state in no uncertain terms that these attempts appeared designed to put me on a SLAB with multiple gunshot wounds, had I made the slightest mistake. I'm also presuming that some "artful" cherry-picking and interpretations of my social media posting would give them a sufficiently rational explanation to wrap up not just me, but certain things I know. Certain uncomfortable things.
Hopefully many things are making sense.
Some details of how these entrapments were supposed to work are both explosive and quite slick. They are BANANA REPUBLIC. They are CARTEL. They are CRIMINAL. But yet – and here is the real shocker – they are utterly legal, moderately plausible, and very likely have a "good", PC reason that would stand up to a politically sympathetic judge with any sorts of playable biases.
"Justified homicide." I think that's what they call it.
LAWFARE. This is what lawfare is. It is WARFARE against the people of this country by a treasonous faction of our government which mocks the most basic principles of truth and justice.
The cunning thing about LAWFARE is that it is a science. The INTEGRALS are beautiful. You cannot even find the criminality, unless you can put together all the communications of the conspiracy, including whispers if any, which is frankly impossible anymore, since everybody at that level of criminality knows how to hide within the law, and everybody else who wants their pension does as well. Finding the ONE PLACE in an onion of plausible reasons where ONE PERSON "lacks candor" is the best you can do.
Think McCabe.
Think Rosenstein.
Now think WRAY in terms of getting as many resignations as he did. Just on the MATH of what he did, I must respect what he has done.
If you study conspiracy as well as I have, since I chanced upon my new toy of the science of conspiracy theory, then you know that nearly every layer of the plot can be insulated by false objectives passing through many layers of people underneath true orders. Good reasons with bad motivations many layers away, delivering a criminal payload at the end of a long chain of twisted goods.
Think #Parkland.
Think Eric Holder.
Think #Spygate
Think Robert Mueller, Michael Cohen, Stormy Daniels, and Anderson Cooper.
Think the complexity of the criminal plot in the movie Minority Report.
Now – let me ask you – who should I go to? Who can I actually TRUST? Very few people can even UNDERSTAND what I'm talking about. And half of THEM are criminals, communists, or both.
Don't bother – I know what I'm doing. I'm trusting GOD.
---
As you can see above, MY response to Sundance's post was to say "AMEN – you are right – it may be even WORSE than you know – and here is why."
But that is not the BEST response. I was encouraged to speak my response by somebody ELSE who gave the best response. As follows:
michaelh
December 30, 2018 at 1:32 am
SD posted a post on "Solutions?"


No one likes to hear the obvious solutions but I'm going to put them here.


VOTE.


Vote single issue: Righteous Judges.


Make Disciples


"Therefore go and make disciples of all nations, baptizing them in the name of the Father and the Son and the Holy Spirit, teaching them to obey everything I have commanded you. And remember, I am with you always, to the end of the age." ~ Matthew 28:19-20


Seek the Welfare of the city


"Work to see that the city where I sent you as exiles enjoys peace and prosperity. Pray to the LORD for it. For as it prospers you will prosper." ~ Jeremiah 29:7


Live Quiet Lives


"Aspire to lead a quiet life, to attend to your own business, and to work with your hands, as we commanded you." ~ 1 Thessalonians 4:11 NET


Start and grow families


"Be fruitful and multiply! Fill the earth and subdue it! Rule over the fish of the sea and the birds of the air and every creature that moves on the ground." ~ Genesis 1:28


Teach your children continuously


"Listen, Israel: The Lord is our God, the Lord is one! You must love the Lord your God with your whole mind, your whole being, and all your strength. These words I am commanding you today must be kept in mind, and you must teach them to your children and speak of them as you sit in your house, as you walk along the road, as you lie down, and as you get up. You should tie them as a reminder on your forearm and fasten them as symbols on your forehead. Inscribe them on the doorframes of your houses and gates." ~ Deuteronomy 6:4-9 NET


Pray continuously.


"Pray without ceasing." 1 Thessalonians 5:17 KJV


Give thanks and practice a life of gratitude – this is the KRYPTONITE that destroys all Leftism.


"In everything give thanks. For this is God's will for you in Christ Jesus." ~ 1 Thessalonians 5:18


Liked by you and 3 other people
Reply

michaelh, 12/30/2018, wqth
Faith is SUSTAINING. It gives REAL HOPE. And most importantly, it UNMASKS and THWARTS EVIL.
ACTING on faith gives you even MORE HOPE.
FAITH makes you a HAPPY REALIST.
We CANNOT stand up to the forces of leftism that have infected and perverted and politicized our legal system unless we have FAITH – faith in our cause – faith in the Constitution – faith in America – and most importantly FAITH IN GOD.
These are the foundations of a righteous civil rights movement. Why? Because these principles – these things – are BETTER THAN US, and they MAKE US BETTER.
Now – not everybody on this site believes the same things, and that is actually important. This site needs to be a little bit like America to work properly. But it is very honest about excluding those who would undermine our faith. The reason we are productive workers is that we are approved workers and we are NOT ASHAMED. We are particularly not ashamed of our faith. Whatever or Whoever that faith is in. We will not let others come in here and take our faith.
You will notice that even the non-believers in God among us, believe in America, President Trump, and the CLASSIC AMERICAN VIRTUES which were born into existence from believers in God AND (especially important) the FREEDOM to believe in God – which conversely allows people to not believe in God at all. This FREEDOM gave those believers in God the POWER of new thinking.
People endlessly debate the fine points of whether our secular Republic built by religiously inspired skeptics and revolutionaries is a "Christian nation", a "Judeo-Christian nation", a "secular nation" or something else.
I don't need to know the answer to that historical question, because for me, the spiritual question is far more important, and it is answered. I utterly and deeply believe that this nation was, is, and always will be divinely inspired, and I will NEVER, EVER give up on it BECAUSE I believe in that divine inspiration.
For me, I will trust in God.
Wherever that takes me, I know I'm in good hands.
W