As you can see, I'm back. It's good to be back. Thank you for your prayers – I am not kidding you – they WORKED! <3 <3 <3
If there is one thing to remember, THAT is it. Prayer WORKS.
If you're short on time, skip the rest, or just read the headlines.
THANK YOU ALL.
W
---
I wanted to keep this [reasonably] short, so I chose the "top 10" format again.
1. Extreme typing skills disappear in around a week of disuse
This is surprising, but when I could not get through a single sentence without a mistake last night, I knew something was up. I'm struggling now, but the skills ARE coming back.
2. Y'all did amazing – this place is doing great, and I can prove it
It was almost tempting me to abandon you all to SUCCESS and simply disappear, because things are WORKING. Just take a look at the stats. The new authorship configuration isn't just working – it's BETTER.

Look at that final weekly cycle! Good stuff. We have NEVER had a week like that.
Time to celebrate some WINNING and then figure out how we can get us some MOAR. 😉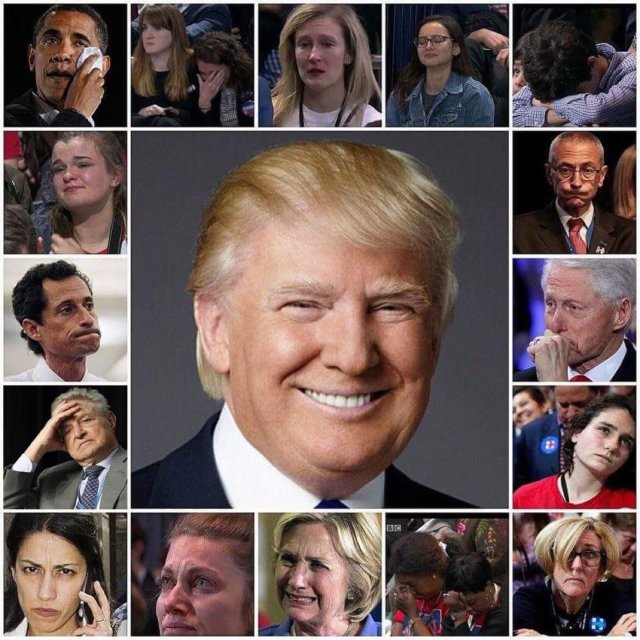 3. Unmasking Trump is unmasking. Gun-Grabbin' Vlad is now totally unmasked on Venezuelan commies.
This I did not see coming, but when it came – oh yeah.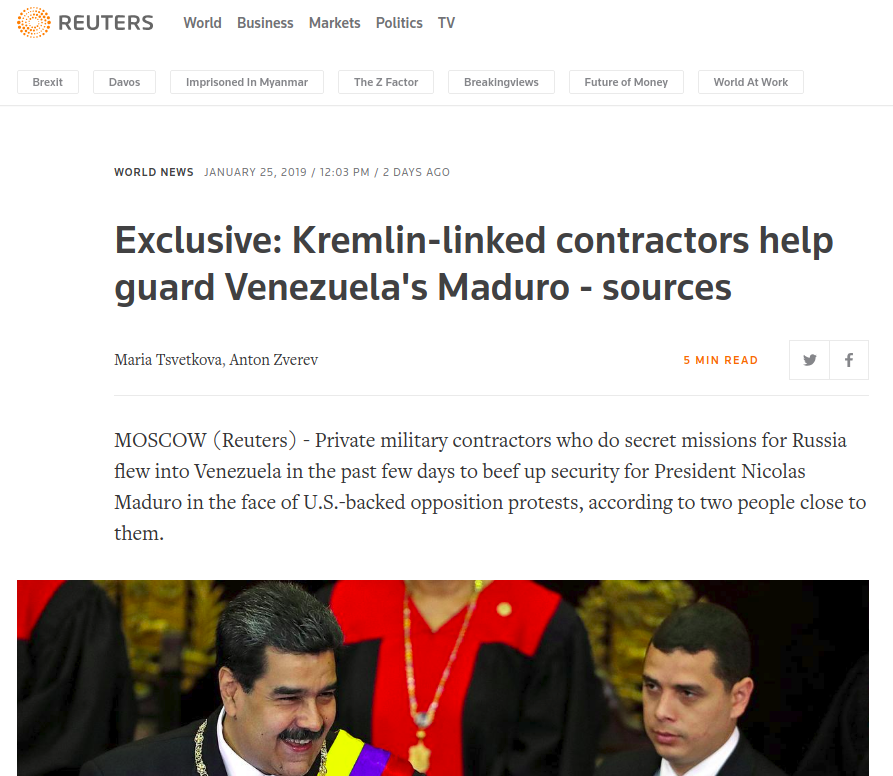 https://www.reuters.com/article/us-venezuela-politics-russia-exclusive-idUSKCN1PJ22M
But yeah – it's not like we COULD NOT have seen this coming.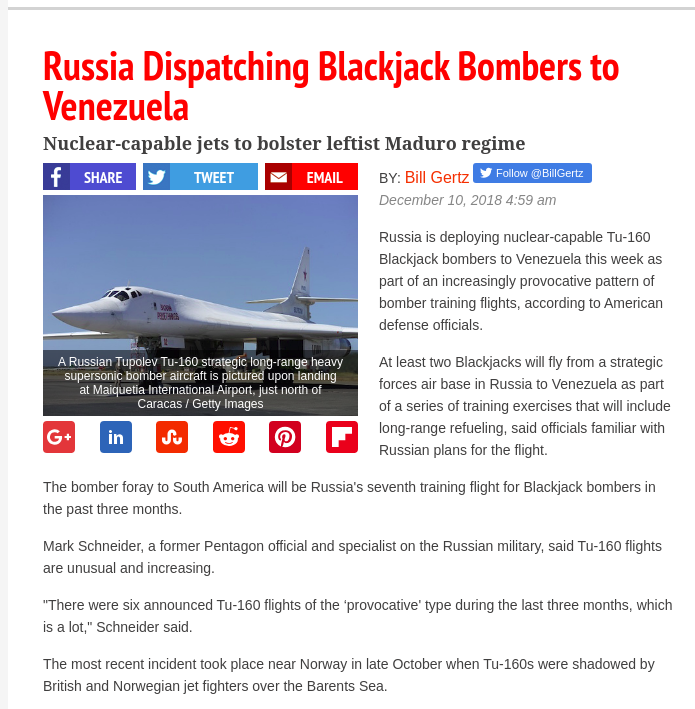 https://freebeacon.com/national-security/russia-dispatching-blackjack-bombers-venezuela/
The revelation point for me was Venezuela being behind the "caravans".
Now let's see….. what would the "Jimmy Carter / Barack Obama response" to THAT be? Take whatever THAT is, and do the OPPOSITE, and you've got the TRUMP RESPONSE.
Oh yeah. 😎
To borrow a picture from OT….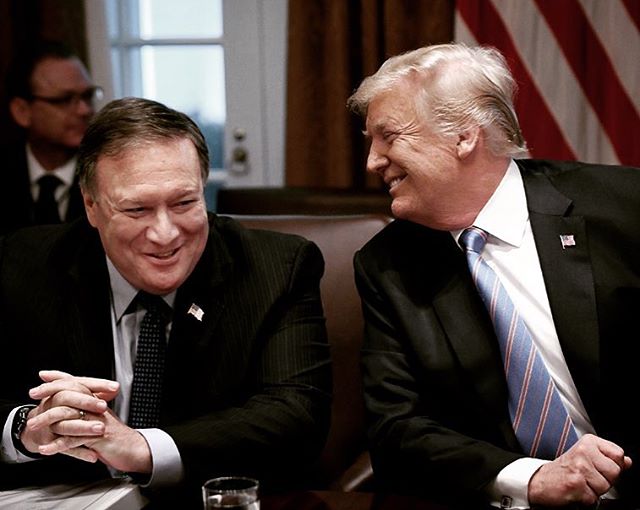 But OH YEAH, Russia wanted this guy. 🙄
BWAHAHAHAHA!!!
I am still SLAPPING MYSELF in the face over falling for the DEMOCRAT/COMMUNIST MIND CONTROL on Muh Russia.
The point was NOT to make us fall for the short-term BS of the Democrat projection of the MUH RUSSIA lies. It was to very subtly position us so as to avoid any REVERSALS of the larger globo-commie geopolitical agenda over the 4-8 years of Trump that their plan anticipates.
Weaponized psychology. Pure KGB-CIA.
Speaking of which…..
4. I cannot watch any form of mass media "entertainment" now without seeing the mind control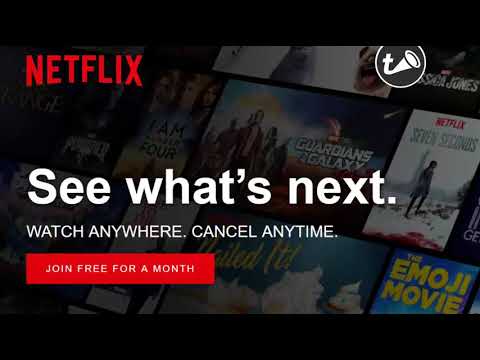 Everything. Absolutely everything. It all makes me CRINGE now.
Turn on "HBO". It "advertises" for itself. But now I see it as propaganda for propaganda. My jaw just DROPS at the brazen mind control.
We tell ourselves that we see the propaganda and filter it out, but we are lying to ourselves. We only see the top layer. The top layer that we actually SEE is the "throw-away" – the Hail Mary – the OTT that serves to do exactly what it does – to make us go "AHA! We see it!" – and to then miss all the rest. The professional stuff.
Exactly as planned.
For every obvious instance of mind control that you catch, look for three or four more messages, that are stronger, deeper, and more subtle. THOSE are the REAL intent.
I no longer view what these people do as mere INFLUENCE. Influence may be sneaky, but it fundamentally accepts the idea that there is an option to NOT change your mind. It may approach you in a sneaky way, but it does it through the accepted API, if you will, of media that you can accept or reject.
MIND CONTROL accepts no validity of any form of opposition. It will subvert the very medium against the medium's best interests to force its message past the medium to the target.
MIND CONTROL will hold the medium hostage to attack the target.
MIND CONTROL raises the bar "beyond the pale" to do WHATEVER IT TAKES to get the job done.
By Any Means Necessary. PURE Holderism. Brainwashing.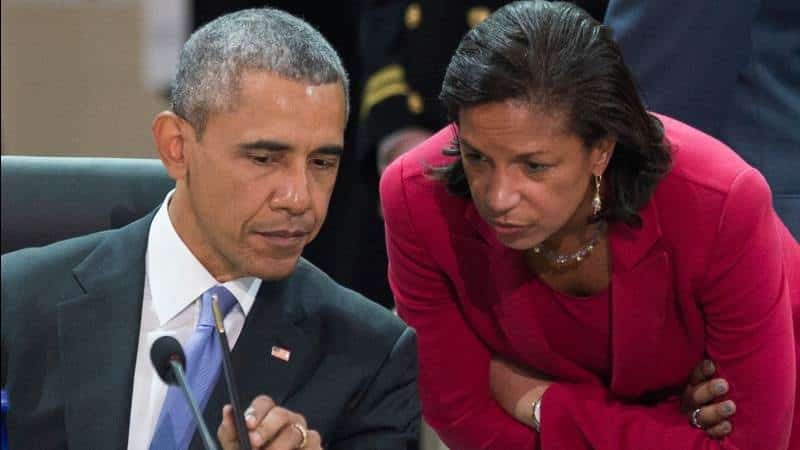 And remember – I'm talking about "ENTERTAINMENT". This doesn't even count the FAKE NEWS. And speaking of Fake News….
5. Fake Science is a thing
Once I started seeing how FAKE science has become, there was no turning back. Every single one of the science societies and associations is corrupted now. We simply CANNOT TRUST any of the major mainstream associations to be honest with us. They are ALL politically controlled.
Pretty soon, according to the politically controlled associations of psychologists and psychiatrists, "trans kids" will be "normal", and opposition to "trans kids" will be "mental illness".
Wait for it. Be READY for it. BE PREPARED. (Boy Scout Motto)
Be ready to USE your preparation to DESTROY THE CREDIBILITY of the politically controlled science organizations.
They are SOVIET and they can be labeled as such quite successfully.
PREPARE FOR BATTLE.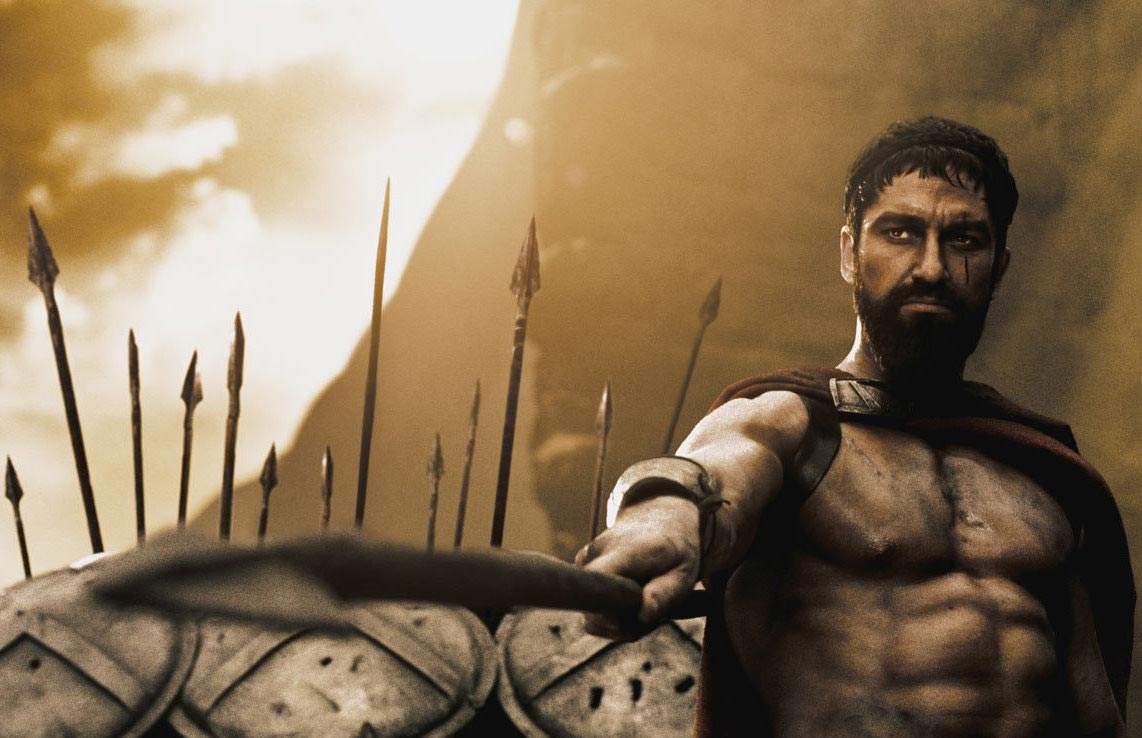 We are going to have to stand up like never before. We are going to have to bring exactly what Q has said – to make the "experts" who mock common sense and basic logic literally ashamed to walk down the streets.
And THOSE who inflicted them on us will have to answer. Those nations which DEGRADED and DECEIVED America will need to answer. They will STOP and we will show mercy. Or they will NOT STOP and they will ANSWER for their CRIMES.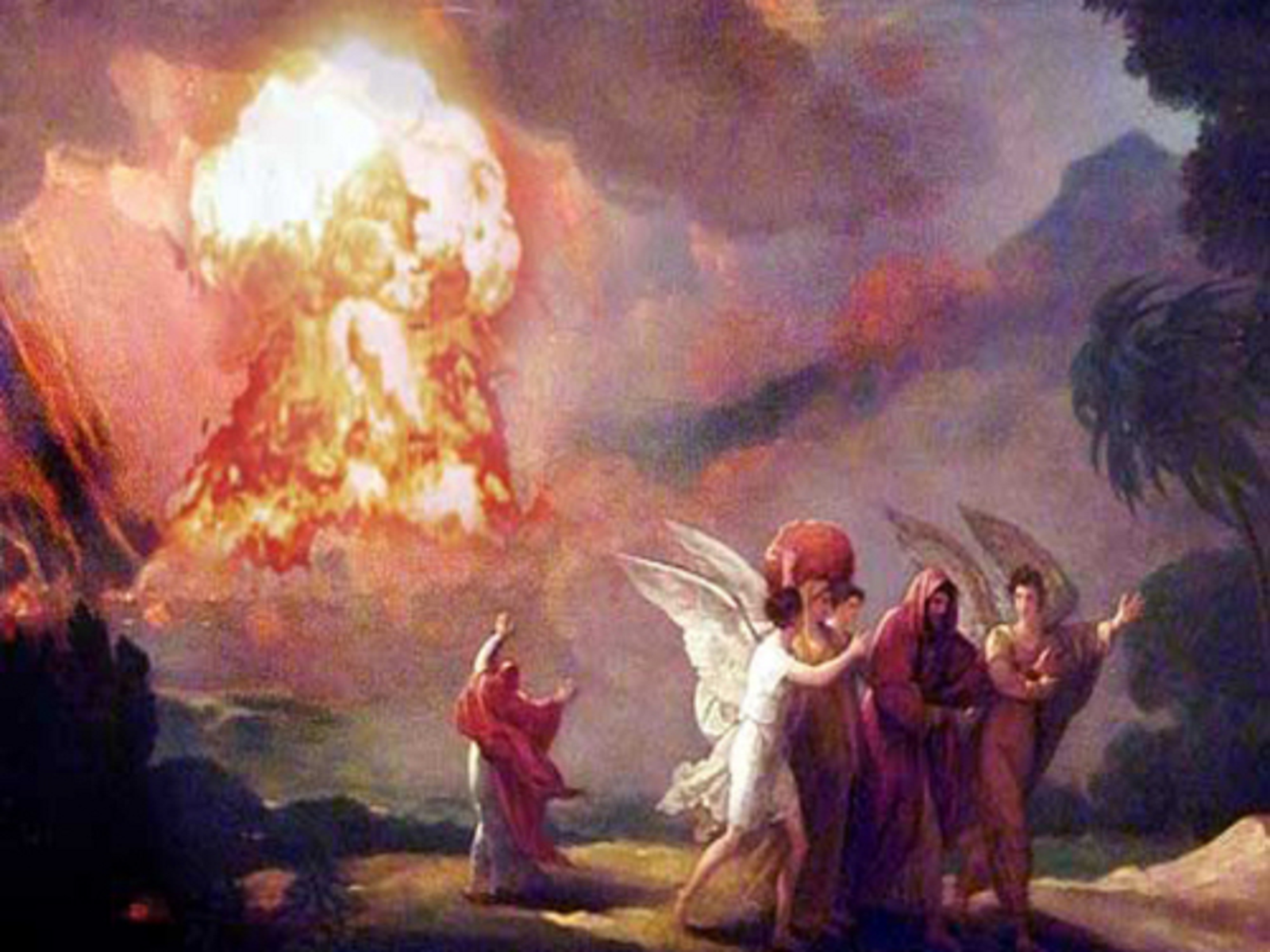 6. I believe Trump saw the Democrat "shutdown false flags" coming
There is more to this than meets the eye.
Our President knows how to play "chicken" with Cheating Nancy "Mafia Donna" Pelosi better than she does, which is actually saying A LOT. He certainly has more BLZ than I do.
I was getting QUITE nervous that we had not yet seen some kind of "false flag" attack that the Democrats would then try to blame on Trump as part of their government shutdown strategy.
My feeling is that the Communist Democrats were waiting for our VSGPOTUS to commit HARD to an "as long as it takes" shutdown – allow for some "doubling down" on various painful items, and then hit the news with the dead American bodies, courtesy of the same rogue KGB-CIA contractors who do all the MK murders for the Democrats.
SO – when Trump called off the shutdown, because he actually CARES about people like us, I breathed a sigh of relief. And trust me – there are some innocent Americans SOMEWHERE who will be breathing for a lot longer, thanks to that decision.
Add to that, the fact that VSGPOTUS is a remarkably good chess player. He held out JUST long enough to (1) unmask the radical communist Democrats, (2) demonstrate that an emergency wall build is necessary, and (3) blame-shift onto the Democrats at historic levels. ALL of this without DACA approval actually being conceded.
The Dems should have taken a deal. Too late now. Trump WINS everything by "conceding" NOTHING. Very few people understand TIME like Trump.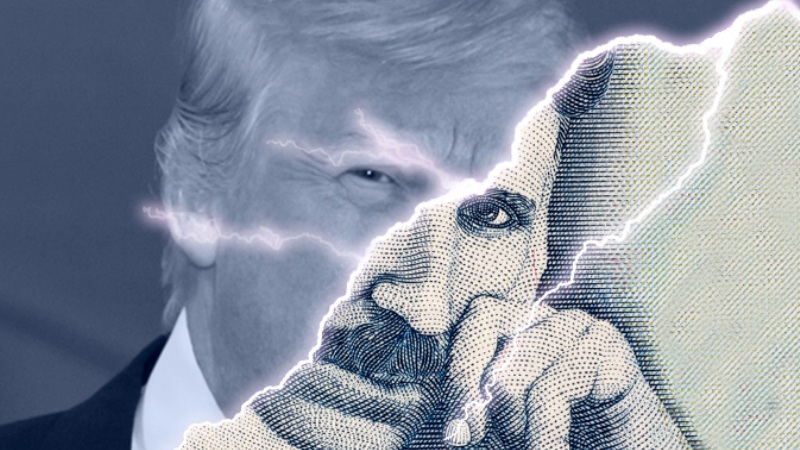 7. There is something we don't yet understand about Epstein Island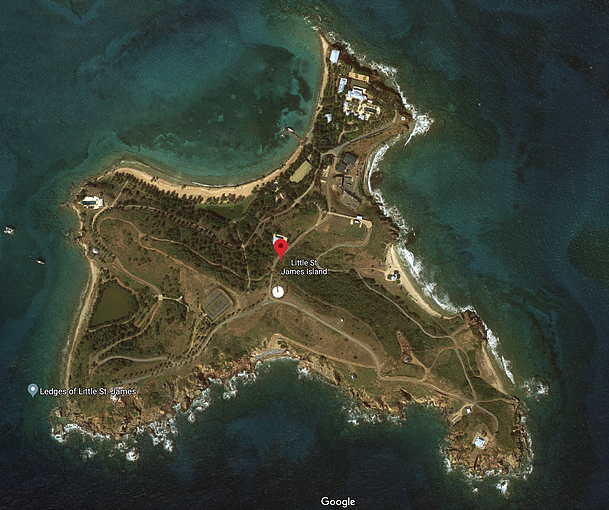 I'm not sure what is going on with Epstein and "Pedo Island", but something is not adding up.
There seems to be an enormous amount of disinformation
I'm not getting the proper "spiritual vibe" on things, and I tend to trust my gut on this stuff
In Clinton-world, there is always a REAL scandal under the FAKE scandal
Law enforcement tolerated this guy out the wazoo. WHY?
Epstein is clearly a "short-eyes" for teen girls – the evidence is STRONG. But is he actually a satanist?
How much of the Epstein mythos is REAL, and how much is BS?
What kind of temple is this REALLY? Does anybody actually KNOW?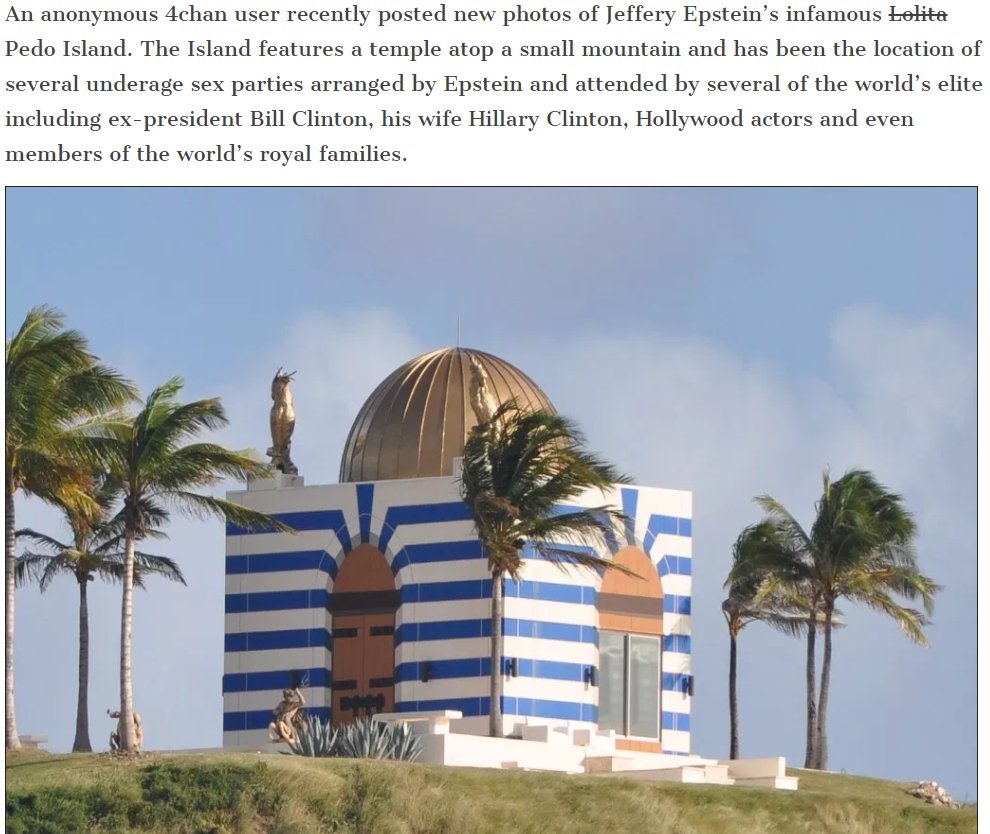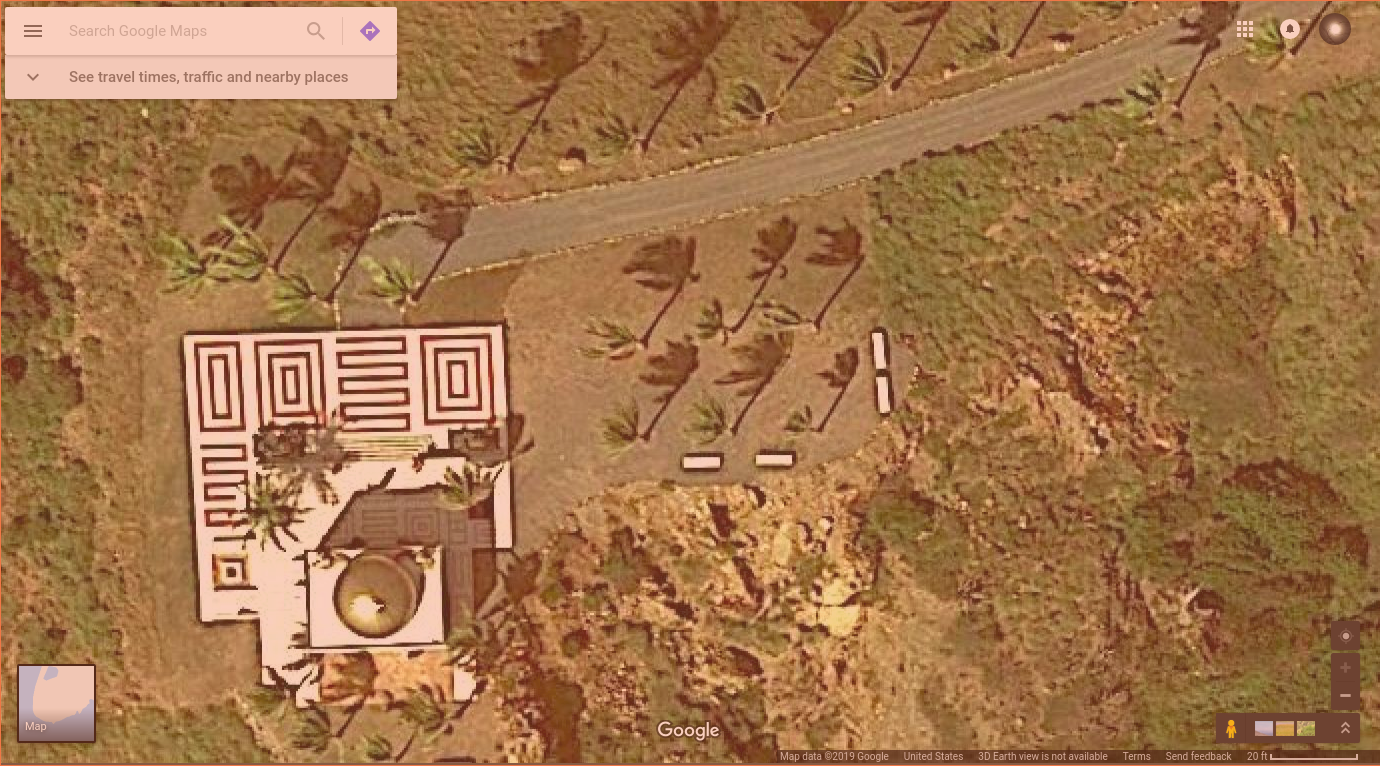 Epstein needs more investigation. Not rumors. Strong explanations.
8. So far, so good, on my first above-ground thermonuclear test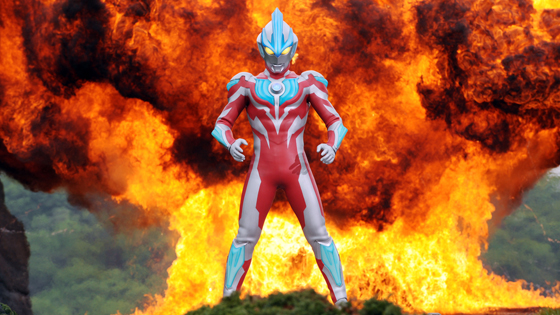 One cannot engage in something like my little public MK reveal without expecting a large number of effects. Without going into details, the results were roughly what I expected, with the net result being BETTER than expected.
There will be much more to assess. In the meanwhile, I can say that – overall – new knowledge is tracking STRONGLY toward the video that Q always points us toward. The ESTABLISHMENT have used every tool at their fingertips to empower and enrich themselves. Even things – maybe ESPECIALLY THINGS – that they should not have touched.
The SILENCE from the right places is deafening, and in that silence, I am getting radar pings of new understanding that are going to explain even more than I thought possible.
The CONSPIRACY that ran me over like a dog in the road is going to see a bit of sunlight. From many directions. Even a crippled coyote can pull back a curtain or two.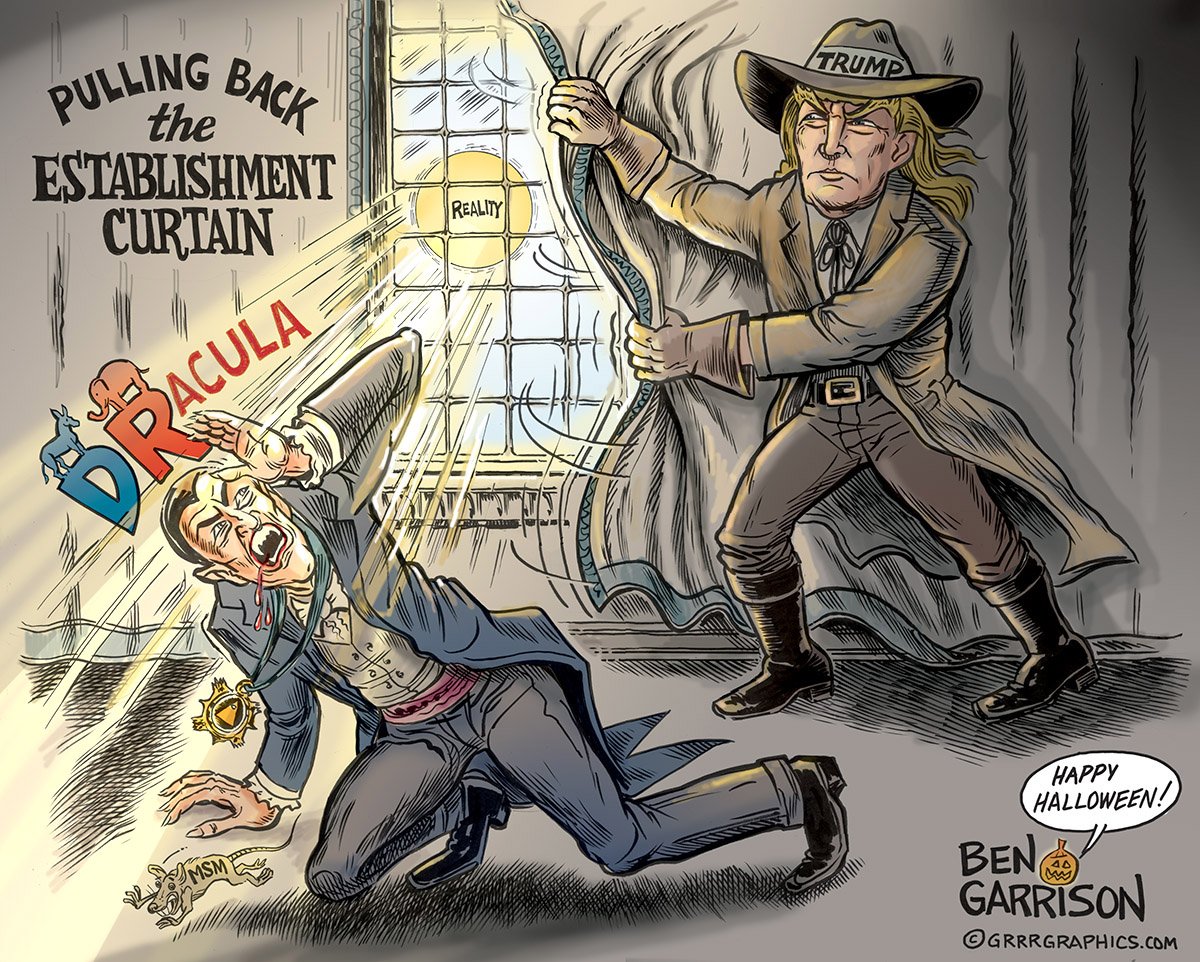 9. Calizona is a thing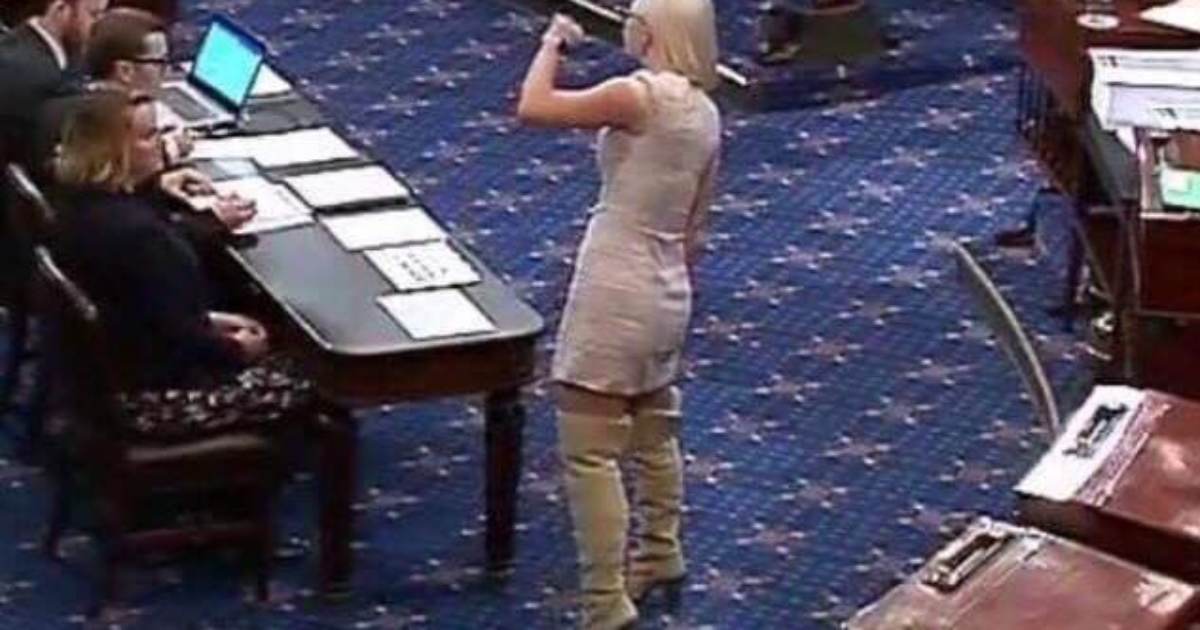 Trust me – The Lingerie Leftist is only going to get worse.
This is KGB-CIA mind control at its best. People like Kyrsten Sinema (you know, like Sin + cinema!) are PRODUCTS designed to GAIN POWER. This woman – with a nearly perfect Soviet Russian policy record on Palestinians (a beautiful time-independent tell on global communist alignment) – was bumped up the political chain JUST LIKE Obama, and somewhat like Hillary.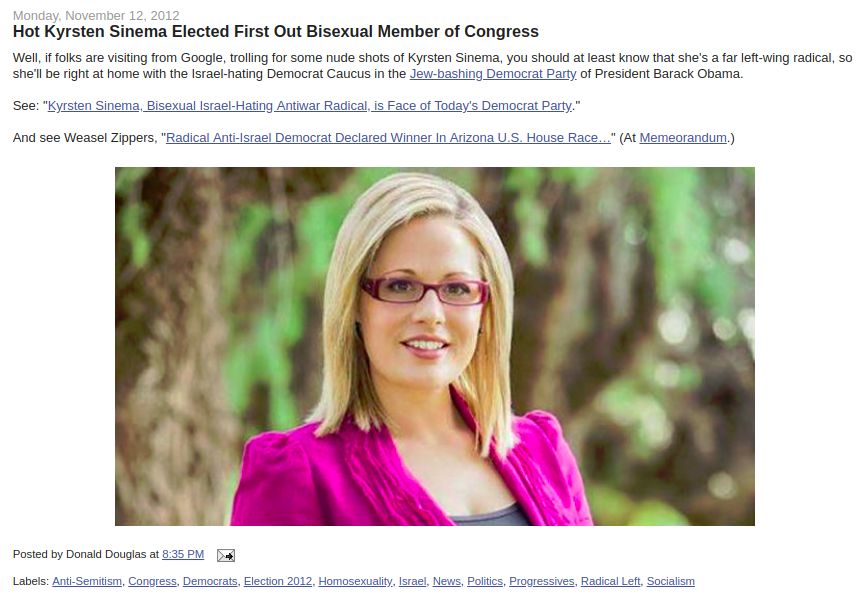 Bill Clinton. Obama. "Canada" Kamala. Goofball Ossoff. Danny O'Connor. Occasional Cortex. Ms. Cinema.
It's always the same. ELECTABLE PRODUCTS are not a capitalist thing – they are a COMMUNIST thing. Hidden hard-left baggage snuck into power, and when they get caught, they blame the MONEY in politics and simply try to re-game it for advantage.
You cannot begin to FIGHT this stuff until you admit to exactly what they are doing, and you cannot admit to exactly what they are doing until you admit to exactly what they are doing to YOU.
I personally find this chick HOT in a very weird and perverse way, EXACTLY like she is supposed to affect people. I am simply crude enough and honest enough to admit it, because I want to debug and disarm their socio-cyber weaponry.
It is no accident that she dresses the way she does – that she acts the way she does – that she was CHOSEN to ASCEND.
This is ALL PLANNED, folks.
I have LEARNED FROM TRUMP. I am UNMASKING. And I am SPREADING the ABILITY TO UNMASK.
Between Botox Nan, Occasional Cortex, and Kinky Kyrsten in her faux underwear outerwear, we have popcorn from now until both Trump's reelection and the Pence-Pompeo primaries.
Just remember, however – this is Mind Control. This is part of the intentional degradation of our system of government, which they MAKE YOU WATCH.
Think of it. We actually PAY the KGB-CIA to subject us to this garbage. to INFLICT this nonsense on us.
Hilarious. And WICKED.
This PLANNED ACT by Kinky Kyrsten is EXACTLY WHY they forced this hapless chick on us. This is WHY they created the Sinema-McSally race and then cheated it to a Sinema win, with the whole thing RIGGED so that there would be no objection by "Poor Puppy" "Poor Normal American" "Defeat with Honor" "McCain Junior" McSally.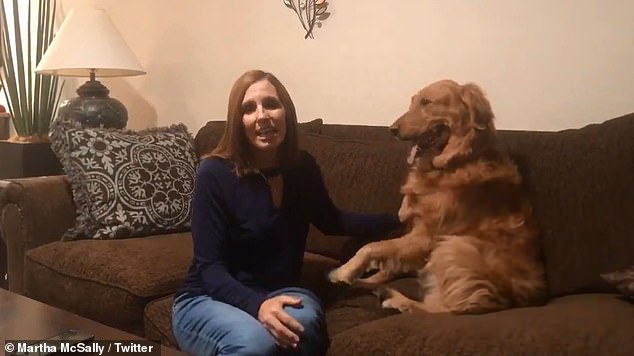 YOUR DEFEAT CONDITIONING WAS TELEVISED.
Sinema-versus-McSally is just Obama-versus-McCain is just Obama-versus-Romney all over again.
It's not just the VICTORY they want – it's the DEFEAT for YOU to experience.
KGB-researched, CIA-perfected, communist theater that YOU are forced to watch.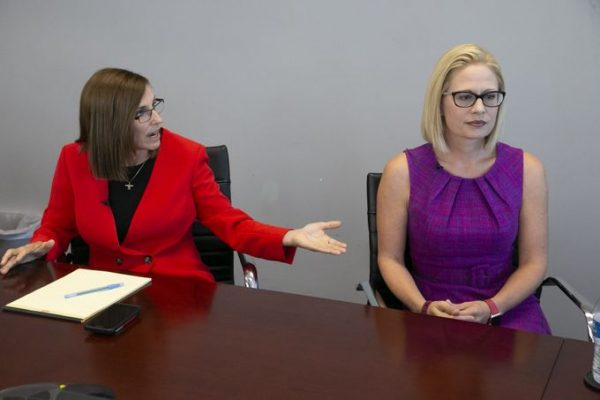 The key points to remember are that:
This is not an accident
This is Mind Control
The best ways to FIGHT BACK all begin with RECOGNITION
It's important to recognize that what they do is INTENTIONAL and PLANNED with MEDIA COMPLICITY.
It REALLY IS "Fake News".
Speaking of which……
10. "Learn to code" is a lesson in karma, redemption, and the moral superiority of guns over humans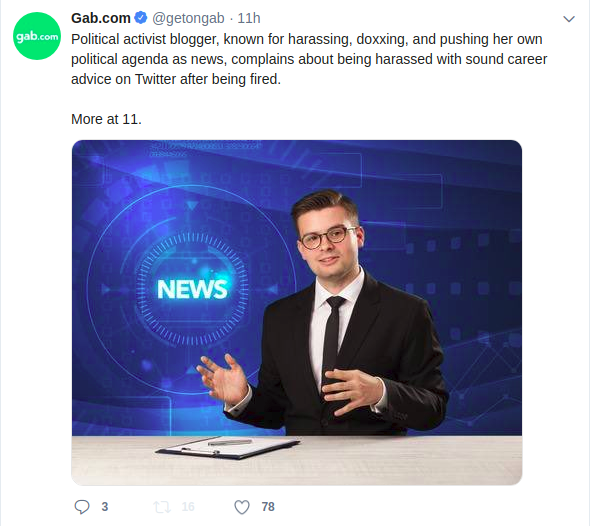 This will take some explaining. 😉
The bottom line is that "Guns don't kill people – people kill people." is a very profound statement, and learning to code when your job is taken away by less scrupulous humans will actually TEACH THIS.
Humans will use you, abuse you, and then abandon you. Machines won't. Not unless humans MAKE THEM DO IT.
Oh, the irony. That we should ASPIRE to be like machines.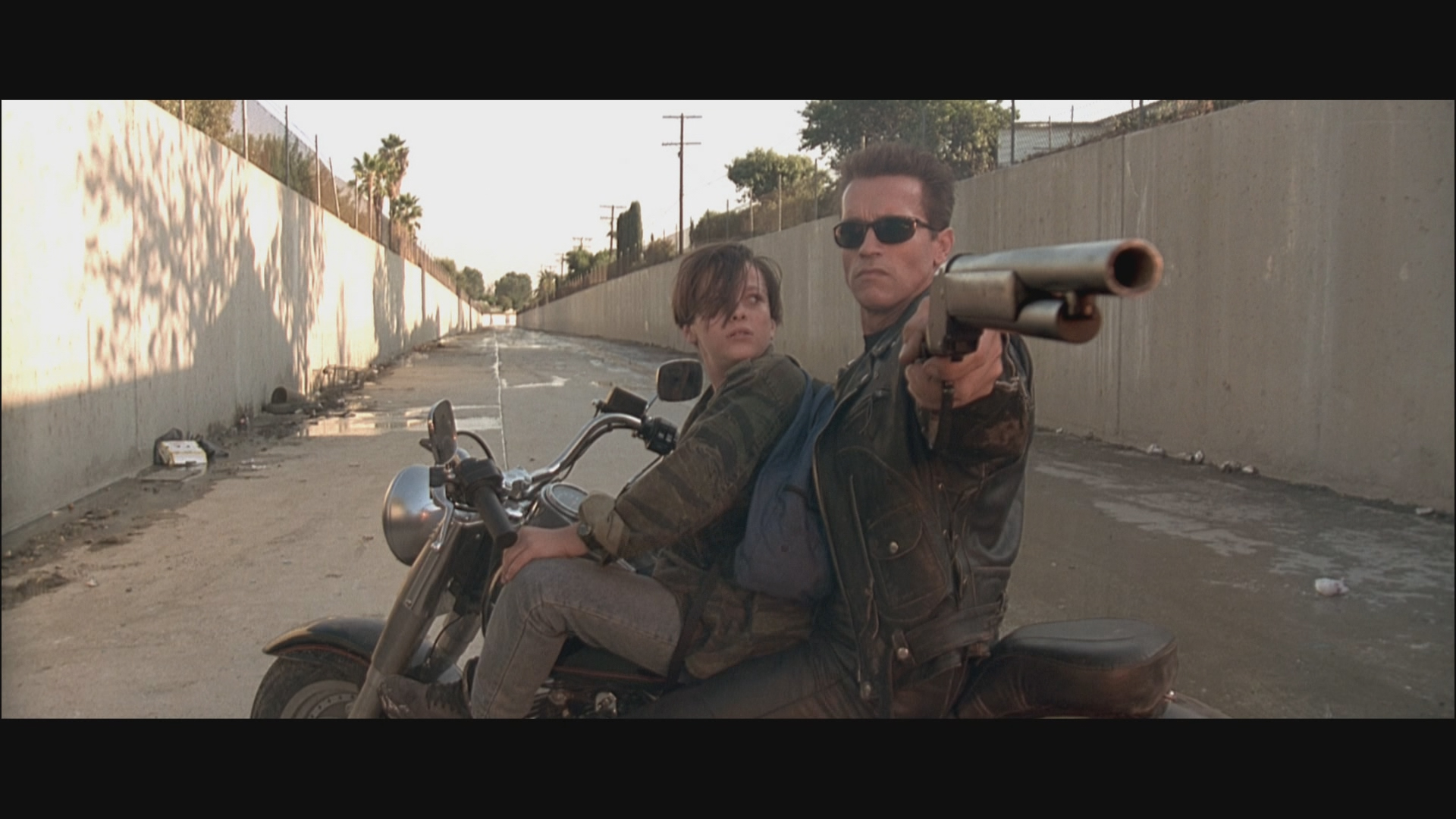 Well, except for the part about the machine using a gun, but that gets complicated. We'll save that for another time. 😉
To get to "guns don't kill people" by the scenic route, let's look at the idea of insulting people with the malicious (yet helpful) advice of "learn to code".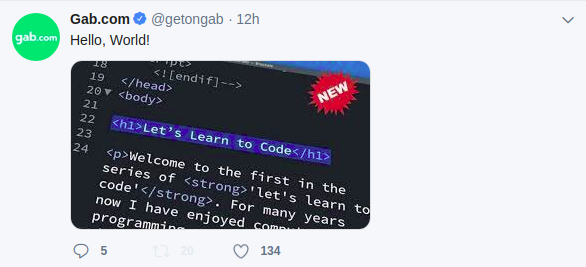 Where did this come from? Most people think it started with the "advice" from the leftist establishment to coal miners and other "deplorables", that when the elite sent their jobs to China and Mexico, that they should "learn to code" instead. Because "those jobs aren't coming back" – or at least so we were told.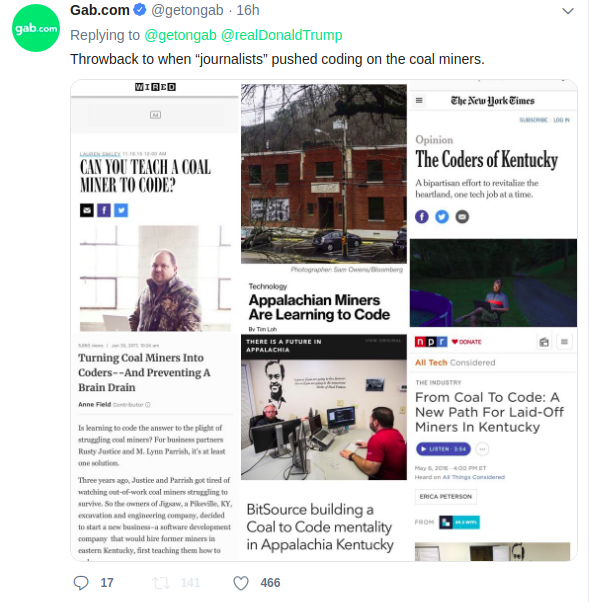 This is worth a closer look….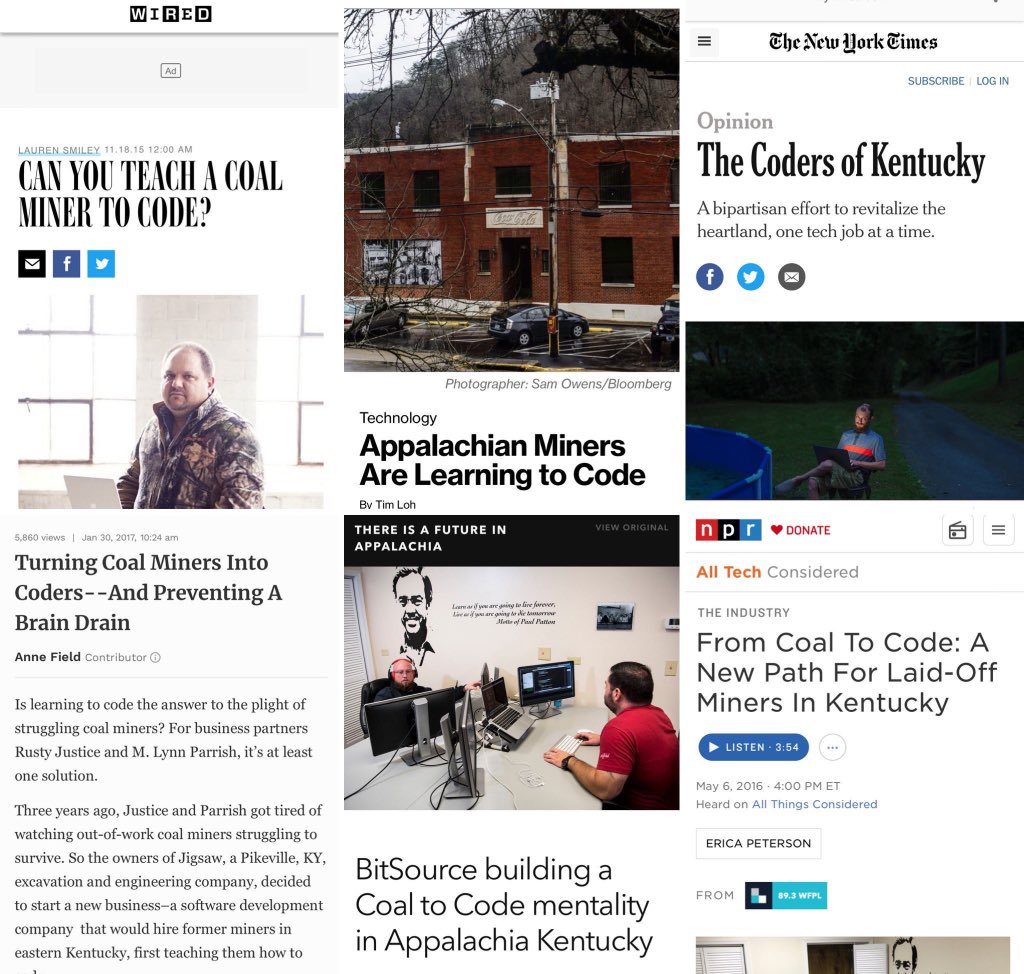 Although there were a few useful idiots on the left who grabbed some headlines and "virtue attaboys" by actually taking such "you can code" re-education talk seriously, the advice was, in fact, a SCANDALOUS insult.
At least on the surface level.
An insult? Why?
Because the very same people who GAVE that advice were the ones who had in fact already KILLED THE CODING JOBS. by either shipping them overseas, or by bringing in immigrants under H1B visas to do the work more cheaply.
To say nothing of the fact that it was becoming harder and harder for those WHITE MALES (you know – the people who actually LIKE to code) to get coding jobs, with such jobs being given preferentially to everybody else.
You see? CYNICAL. Very cynical advice.
The schadenfreude of the current "advice" back to fired leftist journalists is real, but ironically the job market is much better, thanks to…….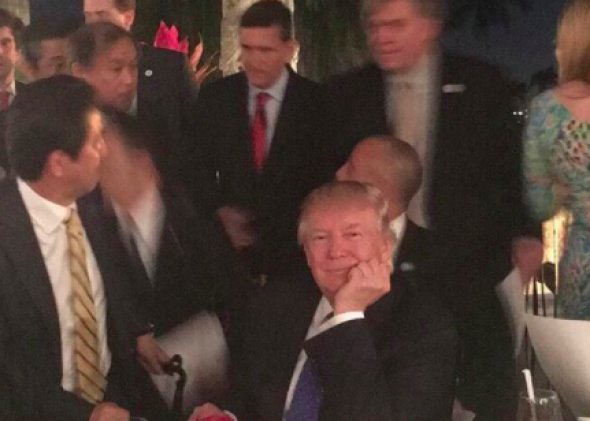 Yeah. "Orange Man bad."
However, it goes DEEPER. "Learn to code" goes back even further, to when it was the advice given to American scientists as THEIR jobs vanished, as American science became American Fake Science, lying FIRST to its own, before it began to lie to everybody else.
Hey – I know what I'm talking about here. I "learned to code". And I thank G_d that this was my fate.
---
The beauty of all this sound and fury over coding is the deep irony that "learn to code" is actually good advice, and leftist-beaten but never-defeated Andrew Torba knows it, just like I do.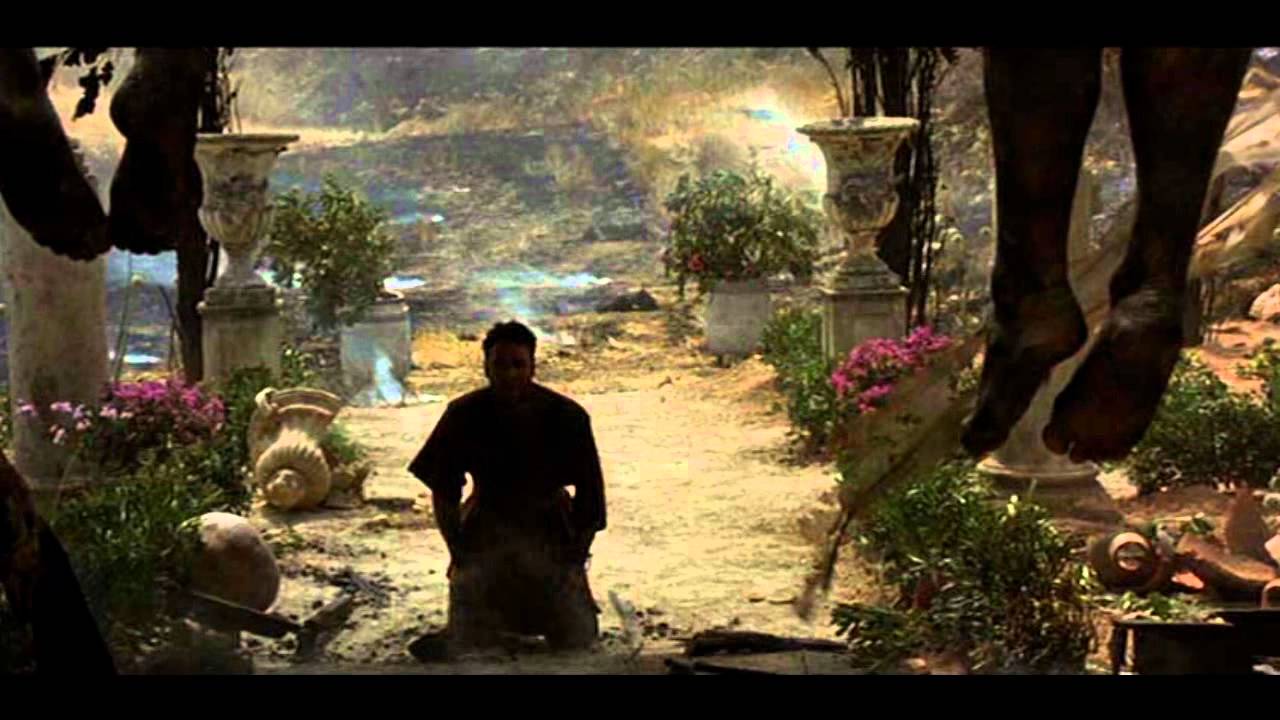 Sometimes – and this does seem to be a "God thing" – it is our very undoings, our downfalls, and our betrayals by those "craftier, less unfortunate, and more fortunately unindicted co-conspirators" that make us stronger and wiser.
"Learn to code" is the school of hard knocks. It is where one learns things like the following:
Code is the best place for globalist management to hide their LIES, because most people can't SEE them in code.
Memos say what management wants everybody to believe about management. Code says what management actually wanted.
Management always wants YOU to code the lies – they refuse to learn to code because then THEY would not have YOU to blame.
If you won't do it, management will find somebody else who will.
Foreigners make GREAT "just do this and don't ask annoying ethical questions" coders, and that is why globalist management loves them.
Machines don't lie. People lie, or force machines to lie.
Guns REALLY don't kill people. People kill people, and the deadliest people don't use guns. They use LAWS. Bad, deceitful, cunning LAWS. You know. LAWFARE.
Guns have a message, if you listen very carefully. "If humans get rid of guns because they cannot live with them, there will be nobody left to tell humans they are getting worse, and possibly too bad to be allowed to continue to exist."
See how that works? You can bet that SOMEBODY did.
The view from the bottom is SPECTACULAR. Sometimes getting sent there is a blessing in disguise.
Learn to code. Trust me – it's for your own good.
W