daughnworks247July 7, 2019 at 13:53
Husband's response when I read him the date of the plea deal 9/27/2007, juxtaposed against date of 10/31/2007, whereby all of the witnesses had not even been interviewed as yet. —- "This was a bag job from way on high."
———————————-
Bob Mueller was Director of the FIB at the time (2001 – 2013).
Bob Mueller….
…who Adam Schiff has subpoena'd to testify in open committee before the House Intelligence Committee, coming up on July 17.
Look at the TIMING of this new Epstein arrest. Hmmmm.
Now…
Imagine Jim Jordan on July 17 questioning Bob Mueller UNDER OATH…
"Mr. Mueller, did you have any involvement whatsoever, of ANY kind, with the Jefferey Epstein pedophile and sex slave case while you were the acting Director of the FBI? If so, please tell us the degree and to what extent you were involved."
Remember, Mueller & Co. have convicted and jailed people for lying under oath to Congress. (See: Gen. Flynn, etc)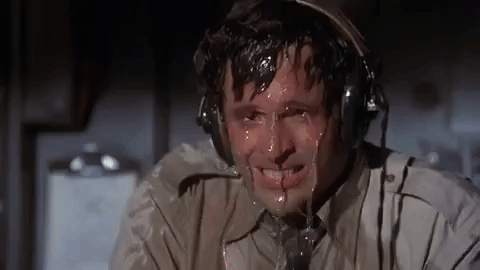 We'll know that whoever asks that question is hitting paydirt when the democrats ERUPT and demand Mueller not answer the question and this line of questioning is out of order.
Schiff & Co. will be all….."This has nothing to do with the Mueller investigation of President Trump!! It is not germane to the issue at hand!!"
At which point the rejoinder simply is…."Of course it is germane, as it is directly related to the witness' integrity and character, which democrats presently contend is unimpeachable. Moreover, the public has a right to know, esp. given the recent arrest of Mr. Epstein for crimes committed during the time Mr. Mueller was Director of the FBI."
Game. Set. Match.
Fellow patriots….I postulate that THIS is why the Epstein case is rearing it's head once again, with 10 days to go before Mueller's scripted testimony in open session before the House Intelligence Committee (chaired by the vile, disgusting weasel Adam "Bug Eyes" Schiff).
Byw….
Note the word "presently" in the title to this piece. There are many targets, of which Mueller is but one.
Pedophilia and sex slavery is the key that ties all these corrupt democrats together (See: Harvey Weinstein), and it the means by which all credibility of them will be removed.
BTW #2…..don't forget that Adam "pencil neck" Schiff….chair of the HIC….is himself implicated in all this pedo crap!
.
"When all is said and done these people won't be able to walk the streets in safety." -Q