This is a big deal. Link to the Daily Beast Article
Link to the Miami Herald's Three Part Series on Epstein: Here
By now, most of you all know Jeffrey Epstein has been arrested for sex trafficking of minors from 2002-2005. The arrest was conducted by FBI-NYPD Crimes Against Children Task Force. The indictments will be unsealed in NYC, on Monday.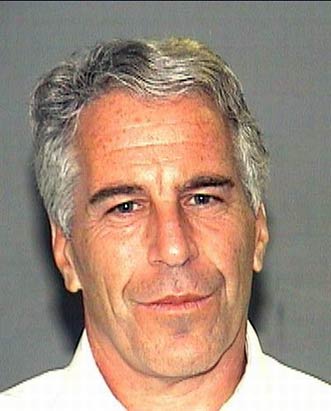 As the story went, Jeffrey Epstein received a sweetheart deal for his odd proclivities/illegal activity because he turned evidence on Bear Stearns and the Crash of 2008. That's the story we were sold. Yet, within the Daily Beast article, we learn Epstein lost 57 million at Bear Stearns Link , BUT the article points back to FOX Business interviews which confirm Epstein never talked to the FBI about Bear Stearns – NEVER helped in the prosecution surrounding the crash of 2008.
Wait……. what? If Epstein didn't help in the prosecution of Bear Stearns……….. then why did he get a sweetheart deal?
Note: Probably like many others here, I assumed Epstein gave states evidence to the FBI/DOJ on Bear Stearns to get the plea deal, but the Feds screwed up the prosecution… eventually. Yet, that's NOT what happened.
First, to begin to unravel the real story, we need to source the fact that Epstein did not work with the FBI to prosecute Bear Stearns. Well, here ya' go. From his own attorney, Jack Goldberger:
But in March 2019, FOX Business reported that Epstein "did not provide any meaningful cooperation to obtain his relatively light sentence in the hedge fund case or likely any case tied to the financial crisis." Jack Goldberger, one of Epstein's attorneys in the Palm Beach sex crimes case, told FOX of the Bear Stearns' prosecution, "Mr. Epstein was never spoken to by any of the authorities on this subject. He was a very large investor. No more, no less."
But wait, we have TWO sources which confirm Epstein never helped the FBI/DOJ on the prosecution of Bear Stearns:
One former federal prosecutor on the Bear Stearns case agreed. "Bottom line, I have no knowledge of Epstein cooperating in any way in the Bear Stearns case. There was no reason to use him," the ex-prosecutor told FOX.
So, why in the heck did Jeffrey Epstein get a sweetheart deal or no federal charges when Acosta had his indictment ready to go?
Hat tip to Ms Gil for finding this gem. According to the FBI, Epstein DID cooperate. We now have a direct conflict and someone is lying. The PLEA went to the state of Florida, not the Feds. Yet Epstein DID provide info to the Feds, which is not what the Feds said, or what Epstein's lawyer said. Lookie here: 
Internal FBI reports disclosed via FOIA (an undervalued legal remedy best used by @JudicialWatch @Cernovich & @Techno_Fog) revealed real reason for sweetheart #Epstein deal: "no federal prosecution will occur in this matter" as Epstein "provided information…as agreed upon." pic.twitter.com/yloQPNQC8L

— Robert Barnes (@barnes_law) July 8, 2019
Second, along the way to unwinding this story, the next stop on our path would be to Alex Acosta, who was the US Atty in South Florida, the guy who signed off on the deal with Epstein…… and the current Sec of Labor in the Trump Administration. A number of conservatives, and mainstream media, went after Acosta for the Epstein deal, calling for his resignation. The Powerline Blog was visceral in their attack against Epstein.  Link  Link  Link   Mainstream Media jumped in and thought they might get another scalp in the Trump Administration.
Note: When Alex Acosta was appointed as Labor Sec, husband had a fit. Husband was opposed to the idea. I smiled like the cat who ate a canary. It made perfect sense to me. I followed the Epstein case closely because I used to live in South Florida = natural interest. President Trump loves information. Acosta, as we suspected, had ALL THE INFO on what happened in the Epstein case, AND who was involved, including the government officials who authorized the plea deal for Epstein. The information would have been priceless to President Trump who was fighting powerful opposition in DC. Make sense now?
Well, in March of 2019, the Epstein plea deal from the US Attorney was ruled illegal by a federal judge in Florida………. Do we find it strange this case is coming back around again under a Trump Administration? Maybe not so strange considering this exchange between Bill Barr and Ben Sasse. 
https://twitter.com/TrueEyeTheSpy/status/1127126412287205376
Epstein's bust comes mere months after a federal judge ruled his 2007 non-prosecution agreement—secretly inked under former U.S. Attorney and current Labor Secretary Alexander Acosta—violated federal law by keeping Epstein's victims in the dark.
Link to explain how Jeffrey Epstein got the sweetheart deal and details of his prison sentence: HERE     Epstein's original 53 Page Indictment which was scrapped in lieu of the sweetheart plea deal: Here
Back in 2007, it makes NO SENSE for US Atty Alex Acosta to throw out the 53 page indictment linked above, where Epstein would have received 10yrs conviction, if Epstein was not cooperating. Right? Why would Acosta do it? 
All of a sudden, the media went silent on attacking Alex Acosta. President Trump began highlighted Acosta as one of the most favored Sec.'s in his administration. President Trump wouldn't do that if Acosta was on the proverbial ropes, would he? What happened? Could it be because Alex Acosta, when questioned about the Epstein case, claimed the deal was approved at the highest levels of the FBI ………at the time………. which would have been……………..ROBERT MUELLER and the BUSH DOJ in 2007 – followed by the Holder DOJ for decision prosecuting those responsible for the Crash of 2008. Recall, out of over 200 complaints, no one was prosecuted for the Crash of 2008, beyond a few banks who were fined.
Sure……..Acosta was told what to do. Acosta knows exactly what happened in the Epstein case. Acosta knows ALL the details.
With help from Big T, I learned, as part of the legal process, Epstein SHOULD not have been formally sentenced until his information was proven valuable in the Bear Stearns case. It's the way prosecutors work…. cuz the person looking for the plea deal could have lied. According to Big T, at Federal level, when looking for a plea deal, a lie detector test would have been mandatory. See what I mean? Yet, no one in the FBI talked to Jeffrey Epstein about Bear Stearns according to Epstein's lawyer. So, why the deal at all? Was the story of a "deal" used as cover to protect other powerful people who traveled to Epstein's island? Obfuscation? Speculation?
What's going on here?
How do these young women get justice? Answer = David Boies. Big T, my husband, was a trial lawyer involved in whistleblower lawsuits out of Boston. The MENTION OF THE NAME David Boies made husband perk up and take notice. Boies is one of the best trial lawyers in the world (lead attorney on Bush v. Gore). He works out of Manhattan  Link to Boies Wikipedia page  . As husband says, when Boies takes on a lawsuit, it means he has done the research for "asset settlement", which means the person he is suing is rich enough to ensure Boies firm will be paid well. It also means Boies will probably seek to immediately enjoin Epstein's assets to preserve value —- for his clients. Boies firm is defending the alleged young female victims of Jeffrey Epstein…. and maybe the victims of OTHERS who were in the company of Epstein.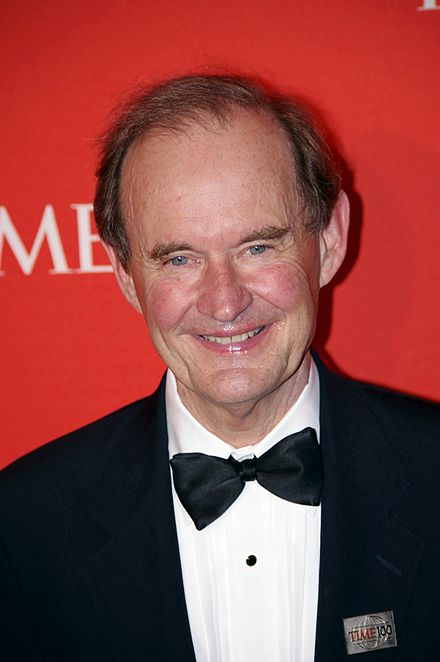 Hmmm…. the case against Epstein, the unraveling, could become very interesting. Big T insists the only reason the charge against the gov't for the plea deal was brought was to "unseal the documents" in the case…. to bring to light the names involved, and the potential for a large payout. Make no mistake, Boies may wrap himself in "justice for the minor children, the victims", but this case is about the money. Cold and cruel, but true.
Okay, so who COULD be involved in this case? We've heard speculation about Bill Clinton and Prince Andrew, whose names have appeared on flight logs to Epstein's island. Yet, there are hundreds of others. Take a look at this old NYPost article about Epstein's background and history of HIS firm…….. after he left Bear Stearns in 1981. Link
Epstein was brilliant, skipping two grades and graduating Lafayette High School in 1969. He attended Cooper Union but dropped out in 1971 and by 1973 was teaching calculus and physics at Dalton, where he tutored the son of a Bear Stearns exec. Soon, Epstein applied his facility with numbers on Wall Street but left Bear Stearns under a cloud in 1981. He formed his own business, J. Epstein & Co.

The bar for entry at the new firm was high. According to a 2002 profile in New York magazine, Epstein only took on clients who turned over $1 billion, at minimum, for him to manage. Clients also had to pay a flat fee and sign power of attorney over to Epstein, allowing him to do whatever he saw fit with their money.
Hey, I was a partner in a brokerage firm in Miami. I'll admit, I didn't really pay attention until a client had at least $250K to move around………. but a BILLION DOLLARS? We're talking about a very small Venn Diagram of potential clients, worldwide. And yes, clients like to be entertained. Heck, I would invite clients to my home for dinner, with their wives, and cook, so we could break bread together and learn about each other. I'm getting the idea Jeffrey Epstein's clients had other interests.
On April, 2018, we woke to the report of "Pedo Island on Fire – following an earthquake", in the Virgin Islands. Link
Ahhhh, yes, the Virgin Islands are gorgeous, and a playground to the wealthy, and scantily clad natives and youngsters from all over the world.
Interesting Personal Tidbit: Back in 2006, which would have been the same era of Epstein's forays, I took Big T to Virgin Gorda, British Virgin Isles for his 50th birthday. We rented an enormous private villa for an ungodly sum of money. It was supposed to be the "trip of a lifetime". While there, I approached several importers about dimensional stone work for our new company. They needed material, importing to islands was tremendously difficult, and I had a great system set up. You know me, the frugal Presbyterian, always looking for business. We also took a boat into the US side of VI to purchase the diamond for my wedding ring…. we became engaged. Okay fine, good for us.
While there, for Big T's actual birthdate, I wanted to do something special. I rented a helo to take us to a far off island called Anegada, The Settlement (you can see it on the map, top left photo). It's nothing but a strip of sand, but I heard the snorkeling and food were terrific. The $800 rental was out of my budget, but hey, the love of your life only turns 50 one day.
We arrived at the little airport first thing in the morning but had a problem with the helo pilot. No one available, and they wanted to reschedule for another day. I cried to the airport manager….. TODAY was Big T's birthday, not tomorrow. The airport manager called Richard Branson's private helo pilot. Cool. He flew us to Anegada, and picked us up later in the day. The airport manager came along WITH us, because he was from Anegada and he was "worried about us". Okay, great. I had to buy the guy lunch and lobsters to take home. It was hot. Later on in the day, on a private beach, the airport manager stripped down, naked as the day he was born, and went swimming with us. Big T and I were back on the beach, when this incredibly tall black man/airport manager came out of the water right in front of me. I kept my eyes transfixed on his eyes and did not look down. I just couldn't do it. Not even after an overabundance of rum, no way.
The next day, sober, Big T and I talked about the trip to Anegada like it was a trip to the Twilight Zone. We were spooked and rarely left the villa after that point. On the way to Anegada and back….. we passed MANY billionaires islands. Branson's pilot gave us the LONG tour of the islands and offered to set down to "visit". He knew almost everyone. I said, "No", thinking, it's not southern protocol to drop in on a billionaire without an invite. It was a NEST of billionaires. And on many islands, many acres are devoted and set aside as "Queen's Land", which means "The Crown" still owns the territory.
Looking back on that helo ride, it occurs to me, while Little St. James, Epstein's island, is located in the US Virgin Islands, via a boat or helo, one could be in British waters in less than 30 minutes. Escape from authorities or evasion of law enforcement would be easy, given the geography of the region. OR guests could fly in on the British side and take a boat or private helo to the American side, Little St. James. There would be no way to track boats and private helos flying from island to island, and people could disappear easily. Why did the airport manager insist on coming with us????? And then I thought, a good place to look for billionaires arriving from overseas……. might be found at the airport in Virgin Gorda…. and our favorite airport manager…. who was most willing to "handle" wealthy clients.
NOTE: Our Very Stable Genius knew all about Epstein. Donald Trump threw Epstein out of Mar-A-Lago and was forthcoming to the police about the incident.
Sean Hannity: Uh, Bill Clinton?
Donald Trump: Nice guy. Got a lot of problems coming up in my opinion with the famous island with Jeffrey Epstein. Lot of problems.
According to CNN reporting, Maurene Comey, daughter to James Comey, is working on the case. We DO NOT have secondary confirmation. 
The Daily Mail, has an article 
LINK to Daily Mail
  where photos of the raid on Epstein's home are found, including details of the raid. No one is going through Jeffrey's front door anytime soon. Epstein now lives at the Metropolitan Correction Center in downtown Manhattan, along with El Chapo.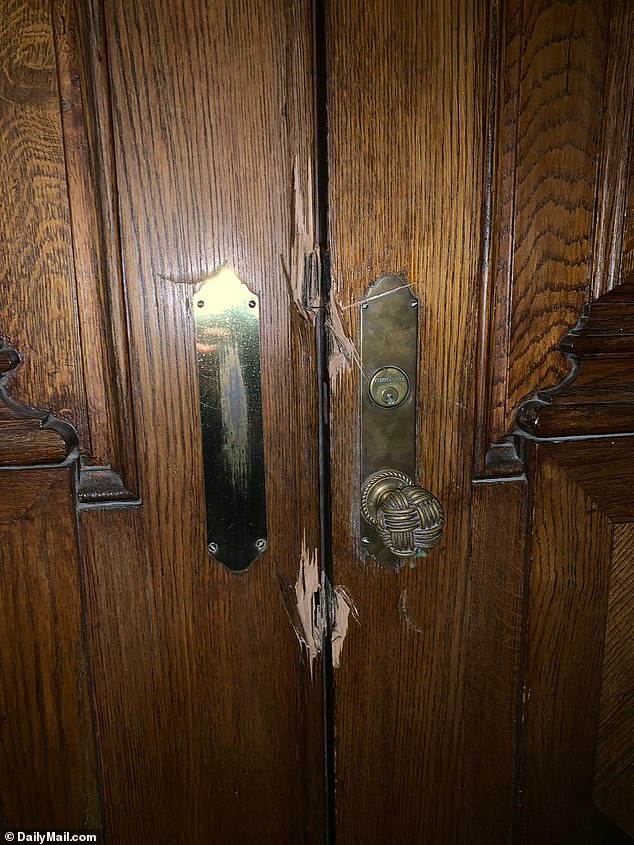 We will update with new info in the morning and subsequent days. 
Thank you to a wonderful active community of posters. You guys really did deliver this evening! 
Update 2:13am Eastern Time on July 8, 2019.
https://twitter.com/Barnes_Law/status/1148085376927485952
With new info from Ms Gil, we are going to need more information from the state of Florida, and a flow chart of who would have been authorized to make a plea deal at the time. Wait, was it Jeb Bush? No, it was Charlie Christ. 
The plea deal was NOT made with the Feds, it was made with the state of Florida. 
Epstein plead guilty to state charges of soliciting prostitution with a minor.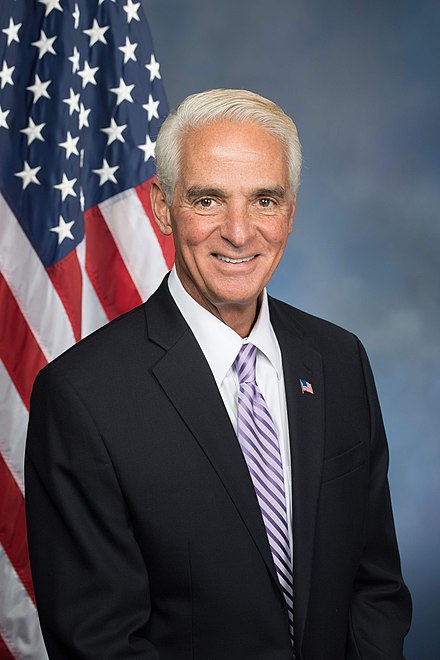 Christ is as swampy as one can be.
We're now unraveling Florida politics……… clearing the deck for Ron DeSantis?