This Superlative Sanctuary Sunday Open Thread, with full respect to those who worship God on the Sabbath, is a place to reaffirm our worship of our Creator, our Father, our King Eternal.
It is also a place to read, post and discuss news that is worth knowing and sharing. Please post links to any news stories that you use as sources or quote from.
In the QTree, we're a friendly and civil lot. We encourage free speech and the open exchange and civil discussion of different ideas. Topics aren't constrained, and sound logic is highly encouraged, all built on a solid foundation of truth and established facts.
We have a policy of mutual respect, shown by civility. Civility encourages discussions, promotes objectivity and rational thought in discourse, and camaraderie in the participants – characteristics we strive toward in our Q Tree community.
Please show respect and consideration for your fellow QTreepers.
Before hitting the "post" button, please proofread your post and make sure you're addressing the issue only, and not trying to confront the poster.
If you feel the need to bare your fangs, we have a companion site – called The U Tree – where you can run wild and free with the Wolfpack where all legal free speech is allowed.
But NOT HERE in The Q Tree. Personal attacks, name calling, ridicule, insults, baiting and other conduct for which a penalty flag would be thrown are VERBOTEN.
In The Q Tree, we're compatriots, sitting around the campfire, roasting hot dogs, making s'mores and discussing, agreeing, and disagreeing about whatever interests us. This board will remain a home for those who seek respectful conversations.
Please also consider the Important Guidelines, outlined here. Let's not give the Internet Censors a reason to shut down this precious haven that Wolf has created for us.
---
The Storm is upon us.
Please remember to Pray for our President.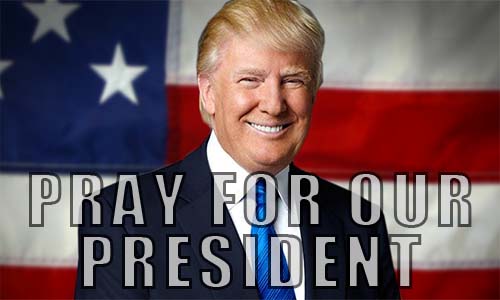 ---
AND WHAT TIME IS IT?
TIME TO DRAIN THE SWAMP!!!
Our movement is about replacing a failed and CORRUPT political establishment with a new government controlled by you, the American People. ~ Candidate Donald J. Trump
---
Also remember Wheatie's Rules:
No food fights.
No running with scissors.
If you bring snacks, bring enough for everyone.
---
---
On this day and every day –
God is in Control
. . . and His Grace is Sufficient, so . . .
Keep Looking Up
---
Hopefully, every Sunday, you can find something here that will build you up a little . . . give you a smile . . . and add some joy or peace, very much needed in all our lives.
"This day is holy to the Lord your God; do not mourn nor weep." . . . "Go your way, eat the fat, drink the sweet, and send portions to those for whom nothing is prepared; for this day is holy to our Lord. Do not sorrow, for the joy of the Lord is your strength."
---
The Fruit of the Spirit
---
---
God looks at us and deals with us on the basis of love . . . agapé love . . . love that puts our well-being first. He knows what's best for us and he nudges us and sometimes shoves us in that direction.
When we trust in Jesus as our Savior, God sends the Holy Spirit to live within us as a Helper to shape our lives toward what God knows is best for us.
God's Word lists nine characteristics that the Holy Spirit works to grow in each Believer to shape our lives toward how God wants us to live. These characteristics are called the Fruit of the Spirit.
But the fruit of the Spirit is love, joy, peace, patience, kindness, goodness, faithfulness, gentleness, self-control; against such things there is no law. (Galatians 5:22-23)
The Fruit of the Spirit is:
Love, a love that seeks the highest good for others;
Joy, a gladness that is not based on one's circumstances;
Peace, a deep contentment, shalom, unity with God and with people;
Patience or Forbearance, being slow to speak and slow to anger;
Kindness, showing mercy, sympathy, helpfulness;
Goodness, being generous and open-hearted;
Faithfulness, being dependable, loyal and trustworthy;
Gentleness, being calm, non-threatening; and
Self-control, behaving well and in a way that honors God.
It's important to note here that the Holy Spirit is our Helper . . . He's not going to magically change us while we ignore Him and continue to live the life of the world and "me first".
We have a responsibility here to want to grow our Spirit Fruit and work toward that end. God's Word puts that responsibility on us and tells us that we are to yield to the Holy Spirit. We are not to be passive but active in the development of our Fruit of the Spirit. In Colossians 3:10-15 Paul tells Christians to put on many of the same virtues. In 2 Peter 1:5-8 Peter tells his readers to add to their faith some of the same characteristics that are called the Fruit of the Spirit.
It's important to know what the Fruit of the Spirit is and to diligently work to make it part of our Christian life. We don't get to spiritual maturity by pursuing our own interests. We need to yield our lives to the Spirit's leading by means of the Bible (Romans 8:14; Galatians 5:18). Our Christian life is always a combination of the work of the Spirit of God in originating fruit and the cooperation of our will.
John 14:15-17
If you love Me, keep My commandments. And I will ask the Father, and He will give you another Helper, that He may abide with you forever – the Spirit of truth, whom the world cannot receive, because it neither sees Him nor knows Him; but you know Him, for He dwells with you and will be in you.
John 14:26
But the Helper, the Holy Spirit, whom the Father will send in My name, He will teach you all things, and bring to your remembrance all things that I said to you.
When God, the Holy Spirit, gives us His fruit in ever increasing measure, I don't believe He just zaps us with a little fruit basket because we mentally agree with yielding to the Holy Spirit, were good last week and read our Bibles a bit more than usual. I believe God puts us into situations where we need to have love or joy or peace or patience and then, after going through many situations not using the Fruit of the Spirit, we slowly, even sometimes reluctantly, come to the realization that it is actually in our own best interest to live our lives with that basket of fruit . . . full and overflowing.
Us coming to the knowledge that God is, once again and always, correct in these matters is a very important lesson for us to learn.
The Spirit's fruit needs time to grow. It will not grow like Jack's beanstalk. Our old sin nature works to choke out the work of the Spirit.
The Holy Spirit gives us the power we need to resist and ultimately reject those old sinful desires. We can say "no" to sin and accept the way God provides (1 Corinthians 10:13) by following the Holy Spirit's leading.
As we give the Spirit more control of our lives, He begins to do in and through us what only He can do – to shape us and grow us to look more like Jesus (2 Corinthians 3:17-18).
As difficult as growing fully ripened Fruit of the Spirit is (nigh impossible), the actual task at hand is absolutely impossible. In Jesus' words, "Be perfect, therefore, as your heavenly Father is perfect."
Since God's goal for all His children is for us to be like Jesus (Romans 8:29), the Holy Spirit constantly works to rid our lives of the "acts of the sinful nature" (Gal 5:19) and to display His fruit instead. The presence of the Fruit of the Spirit is evidence that our character is becoming more like Christ's.
---
The Fruit of the Spirit works to rid our lives of the works of flesh.
Galations 5:19-21 Now the works of the flesh are evident, which are: adultery, fornication, uncleanness, lewdness, idolatry, sorcery, hatred, contentions, jealousies, outbursts of wrath, selfish ambitions, dissensions, heresies, envy, murders, drunkenness, revelries, and the like; of which I tell you beforehand, just as I also told you in time past, that those who practice such things will not inherit the kingdom of God.
---
God's Orchard
Our world is an orchard God planted and grows,
With deep, dark, rich soil and water that flows.
We are His trees, all growing in God's fields,
And each is unique with different yields.
God gave us His Spirit to show us the way
To grow fruit for Him, each and every day.
This isn't just for you, it's also for me,
So I have to ask, what's growing on our trees?
The foremost of God's fruit is agapé love.
Love God, and our neighbors: His gift from above.
Love the Lord with all our heart, mind and soul,
And love our neighbors – those must be our goals.
Joy is the fruit to make our poor hearts glad.
God plan is our happiness, not to be sad.
Believing in Him, inexpressible joy,
Now and forever, His presence to enjoy.
Peace, God's peace, a harmony of mind,
A fruit to be treasured for all of time.
Let the peace of Christ rule in our heart
And our fears and worries will all depart.
Patience we show when we wait on the Lord;
Waiting and trusting are special rewards.
Goals, plans and steps are all made by man,
But all will be done by God's perfect plan.
Kindness to others, as shown through our life,
Is our protection from discord and strife.
For just as God gave His kindness to us,
We can give others our kindness plus.
Goodness is uprightness of life and heart,
One of the things setting Christians apart.
The world might call it having a good name,
But we credit God, from Whom goodness came.
Faithfulness leads to God's blessings, it's true,
A faithful servant, the best we can do.
For Jesus was faithful, in life and death,
There, on the cross, to His very last breath.
Gentleness and meekness should grow on our tree,
As we walk with our God in humility.
Though we crave honors, it must be reversed.
Forever in God's eyes, the last will be first.
Self-control will keep us on God's path,
Not seeking the world and incurring His wrath.
The Kingdom of God is not worldly pleasure,
But righteousness, peace and joy in good measure.
Hate, anger, impatience, cruelty and strife
Are what the world chains to us in life.
Wickedness, betrayal, wantonness, and pride
Will be bound to us, so we must decide.
Will we live life for God, for all of our days,
Praising and thanking and walking in His ways?
It is for freedom that Christ set us free,
Let's search our hearts now, what's growing on my tree?
---