OK, people.
As somebody old enough to remember when even the cowtown newspapers had a society section, I actually ENJOY it when the ladies bring out the gossipy pictures about WHO WORE WHAT and HOW GOOD DID IT LOOK.
Heck – I even pick up People Magazine, when I'm in the doctor's office! Believe it or not.
SO – while I know that our beautiful FLOTUS always gets raves for her fashion – and THIS thread is going to let us all post as many amazing pictures of her as we can – I want to put in a good word for POTUS.
As I happen to be on old guy who looks suspiciously furry and dresses like a rural handyman most of the time, I do like to dress up on occasion.  Sometimes I look a bit "scholarly" (basically an educated bum), and sometimes I even look a bit effete (educated bum with money – HA! – fooled ya!). 
Well, I do know how to dress, but I also know my betters, when it comes to fashion. And for all the haters and losers out there who want to say "Orange Man bad", and laugh, and make fun, and PRETEND that what they say is true, I just have this to say:
You will score no points with this watcher of fashions, you haters and losers, because "Bad Orange Man" on a bad day looks even classier than you on your BEST DAY. And if you say otherwise, you are simply lying to yourselves.
Now – I am not going to be partisan about fashion. I am NEVER partisan about fashion. I take a lot of heat for speaking MY truth about Michelle Obama being attractive. That's just me being honest about what I think. I find a lot of darker-skinned women very attractive – that's a personal thing. I thought Michelle Obama was – fashion-wise – a GREAT FLOTUS. There are other places I may disagree with her, but we're not talking about that stuff now.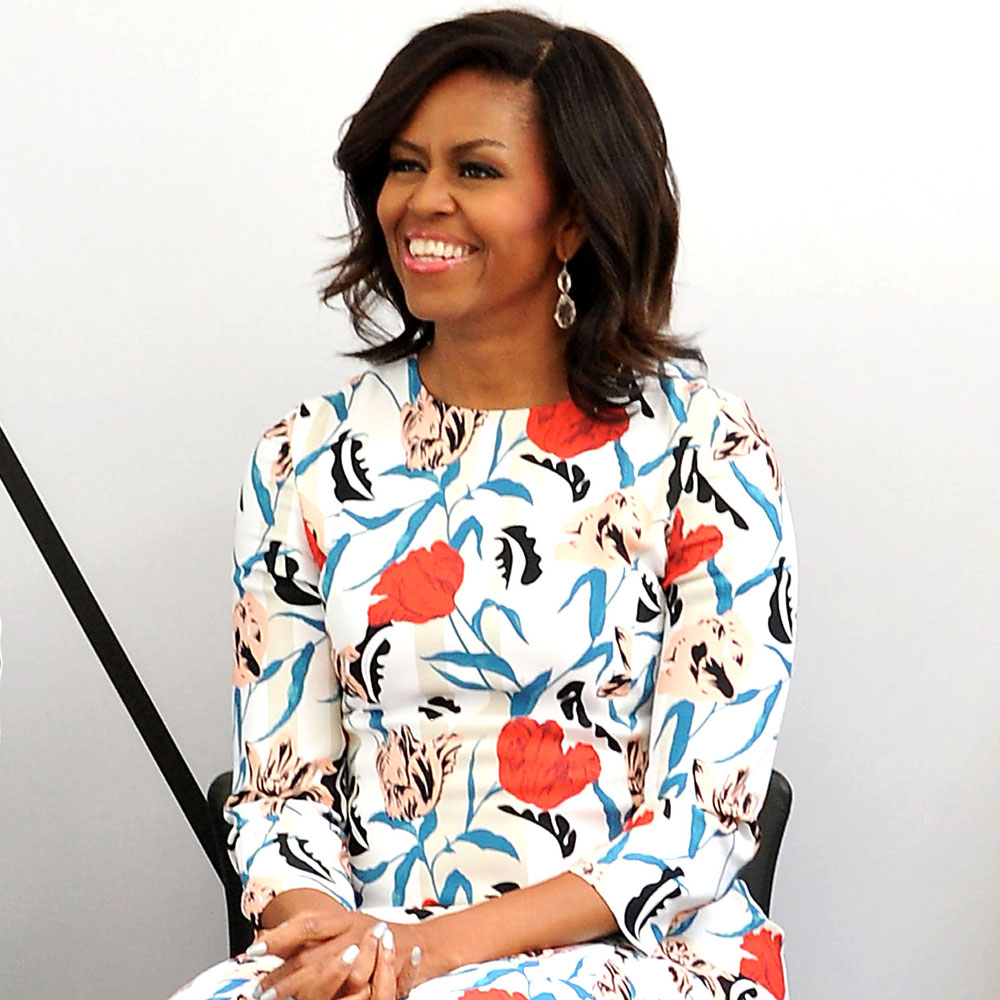 I think that most of the time, Michelle Obama made good choices for her personality and personal style.  She's a Democrat.  Fashion is just different for Democrats, and I respect that.  They value different things in fashion, but they still look good if you let them.  Yes, I can get all tom-catty about her wearing some super-odd stuff that looks like it was designed by living pincushions who wear all black all the time, but NO Democrat can pass up wearing weirdness from young designers.  It's just in their Democrat blood. 
I refuse to show the images.  You have to click yourself.  But you will also see that SOMETIMES the slightly odd stuff REALLY looked good on her.  I kid you not.
So setting aside her extreme charity wears, she LOOKED GOOD and AT EASE and HERSELF and THAT is important.  She didn't always look super-attractive (very few do), and she didn't always look her best, but she did a very good job most of the time, and an excellent job some of the time.  History will remember her well in her role as FLOTUS.  Probably one of the best.
And in any kind of honest fashion history, Melania Trump will be right up there with her.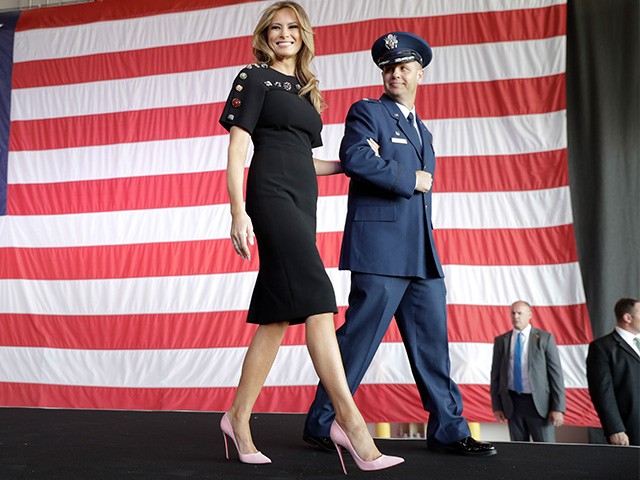 We expect more from Melania, because fashion was her JOB for so long. The thing is, she does NOT slouch on her new job as FLOTUS, and she leverages her old one to the MAX. Many former models would NOT be coming through like our FLOTUS does. She knows that she needs to help bring back respect to the White House after one of the most divisive elections in history – despite extreme maltreatment by the fake news – even more so by the fashion press – and most of all by the White House press corps. Even in a time of some danger, Melania Trump serves as an ambassador to the world, and is LOVED by women and children all over the world.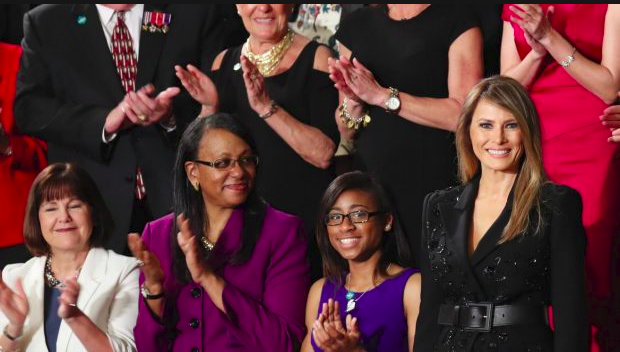 She's doing an EXCELLENT JOB as FLOTUS – and she looks like 1,000,000,000,000. OK, maybe TWO trillion.
NOW – I want to talk about POTUS.
Yeah – that guy who took so many winnamins, his young supermodel wife can't keep up with him. THIS GUY!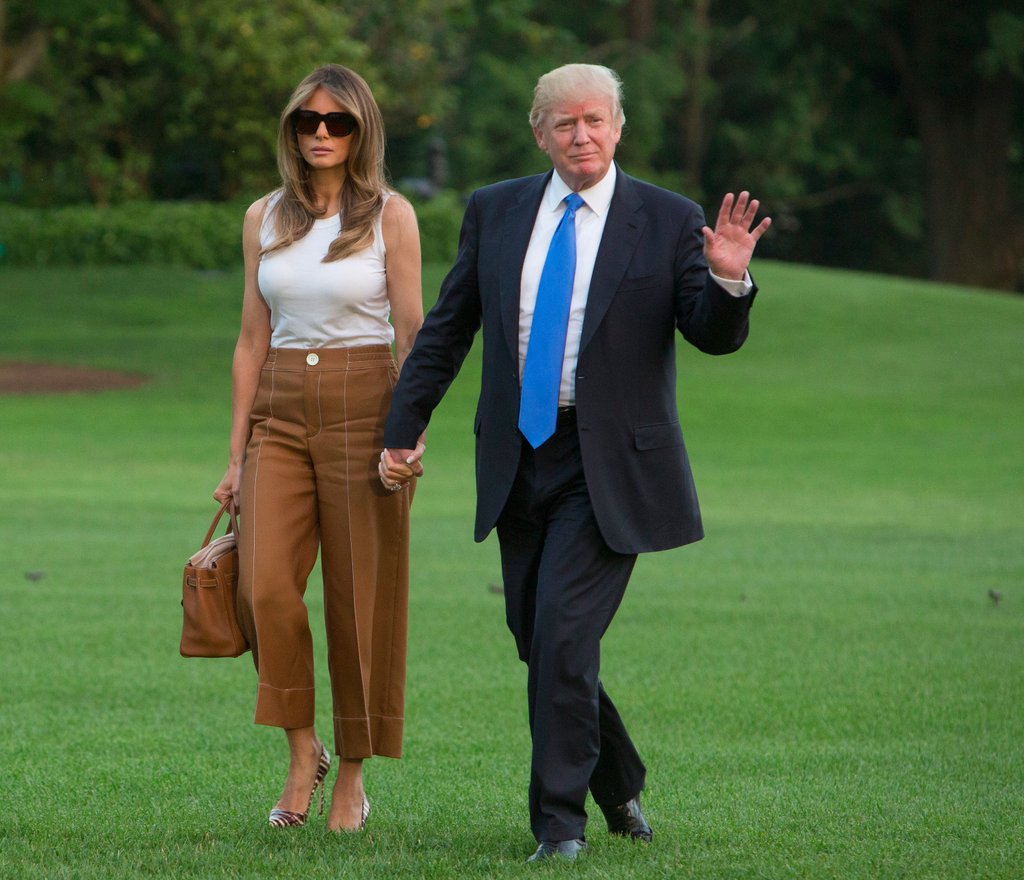 President Trump wears just the right clothes for his personality.  Many Presidents make bad choices, but POTUS45 does not.  I watch.  There is a certain zen value to flawless fashion conservatism – a kind of stealthy conservatism within conservatism – and POTUS has GOT IT.
He does a FANTASTIC job with his hair. I know what it's like to fight that battle, and PDJT does MORE with what he's got than almost anybody I know. The man is FEARLESS about the downside in everything, and that includes gettin' old. I'm VERY impressed.
His suits and ties are awesome. He simply does not make mistakes, and I knocked three times on wood for him on that. Keep it up, Buster!
POTUS knows how to dress down in a good style – which for him is a kind of combination of GOLF and LAW ENFORCEMENT. Very smart. And in that particular fashion look, he chooses the right sub-genres that get respect from his supporters and avoid leaving an opening for his critics.
But my favorite POTUS style is what you see in the picture here.
COATS and GLOVES.  He looks GREAT but very natural, and he just makes me want to GO OUT ON THE TOWN.  The guy makes Manhattan great again, just by puttin' on an overcoat.
Many people don't look like they're just plain AT EASE when they're dressed nicely, but President Donald J. Trump and his wife and First Lady, Melania Trump, really do. And yet – most importantly – he's a Man of the People, and she's a Lady of the People. Both of them show fashion in a big way, but not an elitist way.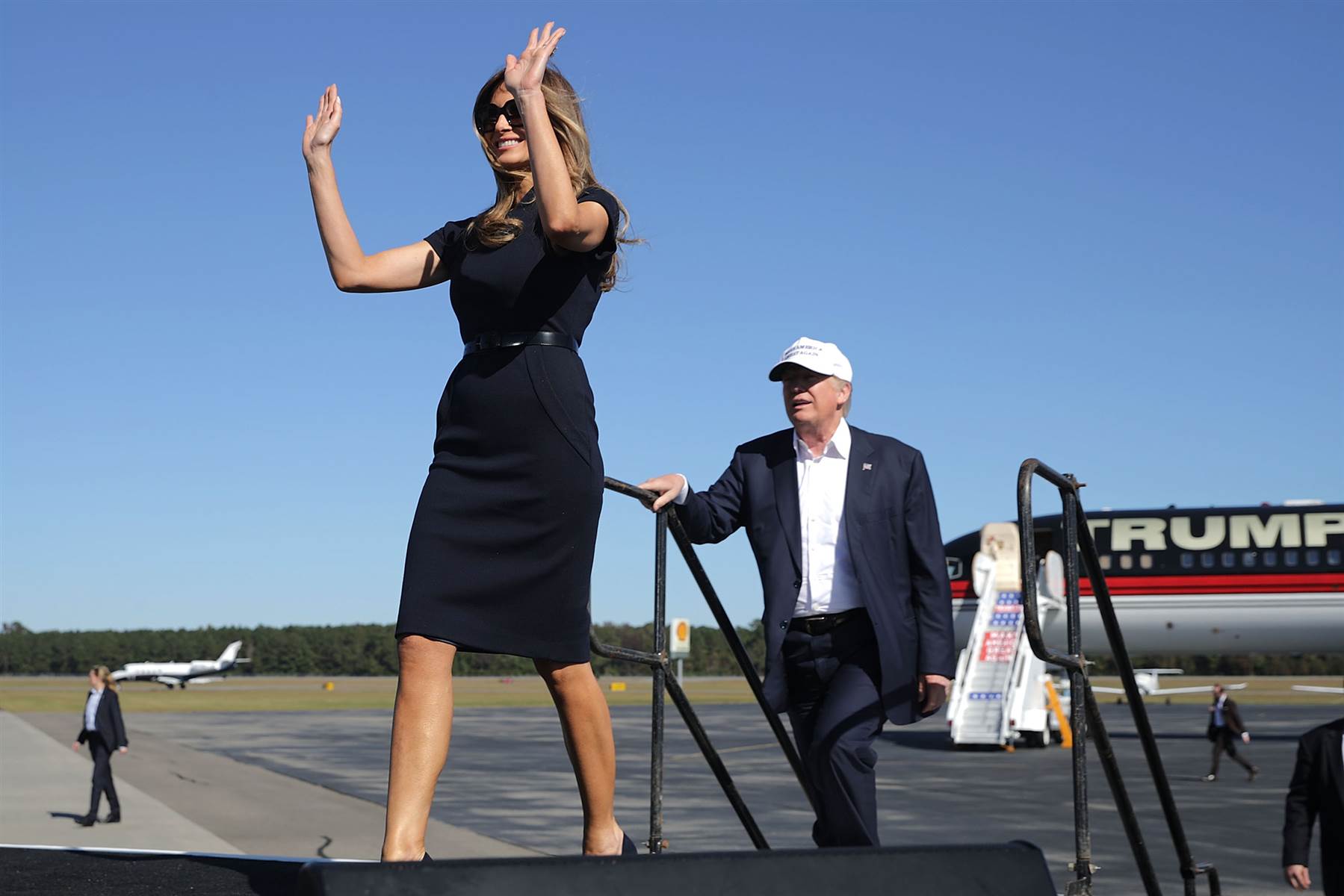 I really wish that the fashion world would get this – that our POTUS and FLOTUS serve as fashion representatives FAR beyond politics. 
Because the best way not to be a loser in the fashion world, is simple.  Don't be a hater.
SO – it's time to show our POTUS and FLOTUS some FASHION LOVE!
Let's post our favorite pictures of POTUS and FLOTUS in this thread. Get that fashion out there! 😉
W