This TO RESTORE OUR CONSTITUTION TUESDAY open thread is VERY OPEN – a place for everybody to post whatever they feel they would like to tell the White Hats, and the rest of the MAGA world.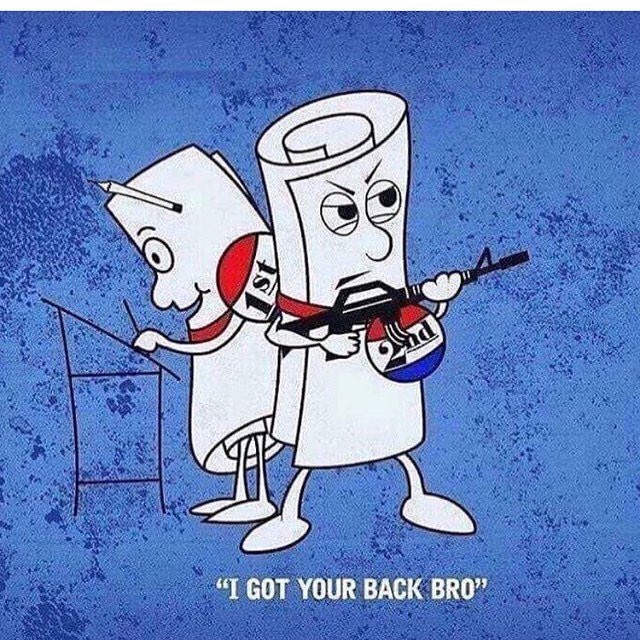 You can say what you want, comment on what other people said, and so on.
Free Speech is practiced here. ENJOY IT. Use it or lose it.
Keep it SOMEWHAT civil. They tried to FORCE fake Orwellian civility on us. In response, we CHOOSE true civility to defend our precious FREEDOM from THEM.
Our rules began with the civility of the Old Treehouse, later to become the Wolverinian Empire, and one might say that we have RESTORED THE OLD REPUBLIC – the early high-interaction model of the Treehouse – except of course that Q discussion is not only allowed but encouraged, and speech is considerably freer in other ways. Please feel free to argue and disagree with the board owner, as nicely as possible.
Please also consider the Important Guidelines, outlined here in the January 1st open thread. Let's not give the odious Internet Censors a reason to shut down this precious haven.
---
Remember the 5 words that President Trump and Vice President Pence love to hear:
I AM PRAYING FOR YOU!
---
AND WHAT TIME IS IT? TIME TO….
DRAIN THE SWAMP
Our movement

Is about replacing

A failed

And CORRUPT

Political establishment

With a new government controlled

By you, the American People.

Candidate Donald J. Trump
---
Also remember Wheatie's Rules:
No food fights.
No running with scissors.
If you bring snacks, bring enough for everyone.
---
There may be some question about what speech is allowed here.
My goal is to be as expansive as possible, as far as RULES. My preference is to be no more restrictive than the First Amendment.
So far, the only LEGAL speech I've acted against is metaphorical "targeted violence" against famous individuals that is probably NOT a real threat, but is easily misinterpreted as one by our enemies, and thereby used to shut us down, or to paint me as a legitimate target in an abused law enforcement set-up.
I don't actually LIKE that stance. I would prefer to fight it out on those cases, should the speech ever be questioned, when I know the person is NOT actually a threat. However, I've been CONNED before, and SETTING PEOPLE UP to come to the aid of BAIT VICTIMS is a specialty of the left. Just look at SPYGATE to see how this works.
When you see the wounded hostage girl in the middle of the road, you don't help her. You dump 50,000 rounds of ammo into every conceivable ambush point. Then you inspect the bodies, remove the booby-traps from the girl, and interrogate her to see if she's a true hostage. Probably not.
Now you understand why I dealt severely with these cases. Do it that way once, and they don't happen again.
So what about child pornography?
Easy. It's illegal. Not allowed. Along with any other clearly illegal speech.
NOW, that said, NOT all illegal speech will actually be removed from this site. Child pornography would be removed, obviously, because just looking at it intentionally is a crime. However, an ILLEGAL THREAT will remain posted PUBLICLY as EVIDENCE which the PUBLIC has a right to see. I would likely preserve the EVIDENCE and BAN THE ACCOUNT so that the evidence could not be deleted.
Unlike all these places that seem to think it's OK to hide social media accounts once they become important, I will not hide evidence that the PUBLIC has a right to see. All arguments AGAINST this involve forms of PRIOR RESTRAINT, and I simply don't buy that shit. Journalists have a RIGHT to see it. That includes citizen journalists.
Now – in the interest of investigations – into scandals like NXIVM, "pizzagate", and the Podesta brothers, we may actually end up DISCUSSING child pornography. I don't have a problem with that. AT ALL. If we have to label the threads NSFW, not a problem.
What about "plain old pornography"? Well, if it's relevant to MAGA or citizen journalism in some way, like in the news, then not a problem. We may have to label a thread NSFW. That's reasonable, IMO. We can work that out.
Personally, I think that LINKS will get us by for such cases, and I will definitely NOT censor such links. Authors, however, are free to enforce stricter or looser LEGAL standards on their own threads. We've already had NXIVM tattoos and barely-covered Stormy breasts on here, and there WAS that HC porn tweet on the Ted Cruz account that made big news, and I would have allowed that tweet to be posted in a comment. People had to CLICK IT to SEE IT. That's pretty much the same as a link, IMO.
What about plain old "people want to look at porn"? I'm not sure if that violates the terms of service for WordPress, but there is that to consider. As it is, I don't think any of our authors are likely to start a porn thread, but if it happened, I would insist that it be clearly marked and NOT have a graphic featured image. I would actually prefer it be passworded, but not sure if I have that capability on this site. I've never really looked into that.
We will cross that HIGHLY UNLIKELY bridge if and when we come to it. Personally, I think porn threads would be highly unpopular here, if only because most of us know it's a form of cultural Marxism.
What about graphic violence?
Honestly, this stuff is going to appear routinely in any Daily Thread in a world with Communists and Muslims, and there is little point in labeling these threads all NSFW, but I think that people CAN consider using links instead of images.
HOWEVER, I am NOT going to restrict such speech. In some cases, I may even encourage it, as TRAINING. I would prefer to simply let people FIGHT IT OUT over content, rather than impose rules. Indeed, I have not seen you good people fight enough with each other over content. I feel like a free speech drill sergeant with a bunch of raw recruits who refuse to ENGAGE in fighting drills. Y'all are gonna need some toughening up.
To me, beheading pictures and "little-girl-run-over-by-a-jihadist" pictures are exactly what is needed to make people WAKE THE FUCK UP about the reality of the Red-Green axis and why it needs to be shut down HARD, with various Clintons and Podestas in PRISON, and suffering as many riots, rockets, and false flags as it takes. I mean, seriously. Are you folks ready for a NUKE OR TWO to shut down the cabal? I'm not seeing it. If you aren't willing to see NUKES GO OFF – probably false flags or psychological terrorist actions by THEM – nuclear 9/11 – in our fight to protect free speech, you're not ready for this fight. You will WIMP OUT on 1A.
The WOLF will not wimp out on 1A, 2A, or any of the rest. If we push THEM into some kind of "sum of all fears" action, TOUGH. THEY pay for THEIR crimes.
NO. PRIOR. RESTRAINT.
In addition, analysis of FAKE graphic violence is KEY to stopping the censorship movement, as PALLYWOOD and KIWIWOOD have both demonstrated.
SO – expect bloody and lurid as we topple the FAKE WORLD that has been imposed on us. If you need to look away, look away. Nobody will blame you.
W