RE: Epstein's money
By chance, did any of you see James Patterson's interview with Dana Perino? Link      Patterson wrote a book about Epstein, "Filthy Rich", which is nonfiction (true/fact based and heavily researched). James Patterson lives next door to Jeffrey Epstein in Palm Beach. Patterson normally writes spellbinding spy novels but in this case, the truth was just as good. If what we suspect about Epstein is half true, then we know where Patterson gets the inspiration for his books. Patterson simply needs to look around his neighborhood, and talk about his neighbors, as I talk about my girlfriends drinking bloody marys and ironing together. No wonder Patterson makes the big bucks. Already, the Epstein story reads like a B-rated movie script…….. but add a little blackmail….. and the movie would make zillions.


It made no sense. How did Epstein get his money? I couldn't figure it out. I was a licensed NASD Broker Dealer, fingerprinted, FBI file, constant updating for more licenses, a trail of paperwork as wide and long as the Mississippi River. When I moved millions of dollars, I was bonded, questioned, background checked (they even called my parents and neighbors), and every single penny was accounted for, audited annually, ……. AND I was a little peon in the business.
How in the heck did Epstein accumulate vast wealth when no one knew what he did? No one traded with him. We always had to call other trading desks, other firms, for various info/updates, or to allocate client funds. It's impossible to earn what Epstein allegedly has earned without other people telling stories. Traders know each other (across states and oceans, too). There would have been a tale about how Epstein returned a HUGE sum to a client, or LOST a huge sum….. and yet, nothing. Scuttlebut, you know, cocktail party talk, and yes, brokers talk worse than fishwives. But complete silence? It's couldn't happen….. and certainly not for decades.
The BEST thing about money, is that it's finite. Money is not gaseous and does not evaporate into thin air.  Money is pure, like a solid mass, "X" amount comes in and "X" amount goes out. Money NEVER disappears….. ever…… even if a Spanish galleon laden with gold sank to the bottom of the sea……. it can be recovered. There's no opinion about money. There's no casting of shade, no estimating client's funds on a report, no subjective politically correct statement about money. Nonononooooo. Money is PURE raw data and easy to track. So, where the heck did Epstein get his money and how come other hedge fund managers don't know this guy?
Understand, I meant no harm and I'm still a peon. I was minding my own business, making blueberry muffins in my little rural kitchen in Mississippi…….. but with my securities experience, it made no sense to me. The curiosity kept rolling around in my head, like when you keep poking at a chipped tooth with your tongue. Imagine my surprise when other hedge fund managers began to voice their own suspicion. Yeah, the warning lights hit the red line. Time to break the glass.
The following is a brilliant theory from an anonymous guy on Twitter by the name of @quantian1 …. and entirely plausible.    Link   What if the hedge fund was a cover for blackmail? The idea was so good, soooooo plausible, it was picked up by Michelle Celarier who writes for Intelligencer Link  in NY Magazine. She talked to Douglas Kass, who happens to be a Hedge Fund Manager, President of SeaBreeze Partners Management, who just HAPPENS to have a house in Palm Beach and is plugged into the local social swirl. Doug Kass was quite intrigued by the idea of Epstein using a "hedge fund" to hide blackmail.
First, let's read the short unroll thread from @quantian1 (all attribution to her/him/ze)
So, apologies in advance, but I want to do a quick little THREAD to explain my theory of what the Epstein story really is. I promise this isn't some crazy Pizzagate conspiracy about space lizards, just a neat little explanation that IMO perfectly fits the known facts (0/13):

(1/13) Let's take as our starting points two givens.
(A.) You are a committed, unrepentant pedophile
(B.) Because of your old job in private banking, you are very connected to lots of very, very wealthy people
We'll also assume a goal:
(Z.) You want to become very rich

(2/13) The obvious route is, well, obvious: you could just be a pimp, offering underage prostitute services to very rich people. This has two problems: you're very disposable (see: DC madam), and it's also not super lucrative. You can't charge millions of dollars up front.

(3/13) The second level though follows instantly: You don't need to charge up front, just get them to have underage sex, and then blackmail them afterwards for hush money. Better ROI, but you're still a liability, and producing and receiving big bribe money raises big questions.

(4/13) So, what to do? Well, the second idea has some merits. First, you need to recruit people in. Have lots of massive parties at your spacious home (check), invite top academics, artists, politicians to encourage people to come (check), and supply lots of young women (check)

(5/13) You don't even have to do anything, and most people invited might even be totally unaware of the real purpose of the parties! But, sooner or later, some billionaire will get handsy, she'll escort him to a room with a hidden camera, things happen. Morning after, you strike.

(6/13) You inform him she was really 15, but you offer him a nice, neat way to buy your silence: a large allocation to your hedge fund, which charges 2/20 (check). To ensure nobody else asks questions, you also take the extraordinary step of demanding power of attorney (check)

(7/13) The fund is offshore in a tax haven (check) and nobody will see the client list (check). Of course, you don't really know anything about investing, instead making up some nonsense about currency trading (check), and nobody on Wall Street has ever traded with you (check)

(8/13) The fund itself doesn't need investment personnel (check), only some back office people to process the wires (check). You don't want to money from non-pedophiles, or they'll notice you've just put it in a S&P 500 fund, so you reject all incoming inquiries (check)

(9/13) A $20 million wire from Billionaire X to you with no obvious reason will raise many questions, and the IRS will certainly want to know what you did to warrant it. A $5 million quarterly fee for managing $1 billion in assets? Nobody bats an eye.

(10/13) Because of this structure, you're extraordinarily secretive about client lists (check) because they aren't clients, they're pedophiles paying you bribes, and they also are very secretive, which is why no letters or return streams ever leak (check)

(11/13) Occasionally you may also try this trick on other people: important political figures, mayors, prosecutors, etc. They don't invest in the fund, but it's nice to have them in your pocket. Others (academics, artists, etc.) can just be bought with money as a PR smokescreen.

(12/13) And, of course, the scam can be kept going as long as people are willing to pay, which is forever. If you're ever caught, just lean on some of your other friends in government to lean on the prosecutor to get you a sweetheart deal. There's almost zero risk.

(13/13) And the last piece of the puzzle is the evidence. You'd want it somewhere remote, but accessible: a place the US can't touch but you have an excuse to visit all the time to update. Remember that offshore fund?
I bet there's a *very* interesting safe deposit box there.

Two small points of clarification:

1. 

This scheme works just as well if the billionaires are in on it from the getgo as a way to buy sex; I assumed that was obvious but I guess not.

2. 

There's no need to invoke the Mafia/Russia/Mossad/CIA/etc, that's just needlessly overfitting.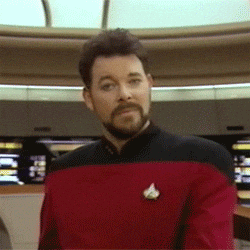 It's like an epiphany, isn't it? Deep breath. Move your neck around in a circle a few times. You guys okay? I'll give you a moment to let you wrap your head around the premise.
Yes, the USVI is far away, and if Epstein had a reputation with the SEC as only dealing with billionaires…. then a 20 million dollar wire transfer as a service fee would not have raised an eyebrow….. unless someone at the SEC looked too closely……. or Epstein was protected from anyone looking too closely.
Back to Michelle, the writer for Intelligencer/NY Magazine, her article is linked above and here Link
Recall, Michelle was talking to "several prominent hedge fund managers", including Doug Cass, a hedge fund President who lived in Palm Beach. Cass was super curious about Epstein, …….. for years. In fact, over the years, Doug Cass asked others in the business about Epstein. No one heard of him. Cass even called another hedge fund manager, Whitney Tilson, and they both emailed around to ask if anyone knew of Epstein's business. Nope……… nothing.
AND they couldn't find anyone, minus Wexner, who admitted to investing with Epstein. Where were his clients? From another Hedge Fund manager:
A fund manager who knows well how that kind of fortune is acquired notes, "It's hard to make a billion dollars quietly." Epstein never made a peep in the financial world.
Then, there's this part. Epstein did all the investing himself, he claimed. I call "BS". No one in our industry (or any industry) knows everything about everything. Ya' gotta have specialists…… unless, maybe, Epstein was dumping everything into a SPDR fund, but there were not that many SPDRs in the late 1990's……. and dumping hundreds of millions into a SPDR would have triggered an allocation of funds….. so the other hedge fund boys would have known who Epstein was…… they would have seen the order sheets.
The NYTimes has discovered a professor, Thomas Volscho, who is trying to track down an accurate estimate of Epstein's worth. Link   Note, there are FOUR people ( James B. Stewart, Matthew Goldstein, Kate Kelly and David Enrich ) who wrote this story for the NYTimes. Does it strike anyone as odd that the NYTimes would devote FOUR reporters to a single story? Yeah, me either. They're digging. Here's an excerpt from the story:
  Thomas Volscho, a sociology professor at the College of Staten Island who has been researching for a book on Mr. Epstein, recently obtained [a 2002 disclosure] form, which shows [Epstein's] Financial Trust had $88 million in contributions from shareholders. In a court filing that year, Mr. Epstein said his firm had about 20 employees, far fewer than the 150 reported at the time by New York magazine.
Sidenote: Why does the NYTimes source a story like this from a Sociology professor from an obscure college? Can't we talk to the Dean of Accounting from Wharton?
As the NYTimes and others point out, Epstein cut his teeth in the finance biz, after he left Bear Stearns, with Steven J. Hoffenberg, who was convicted of a 460 million dollar Ponzi Scheme. Here's the link to the 1995 article on Hoffenberg in the NYTimes Link


Is blackmail that far of a stretch from a Ponzi Scheme? Does the apple fall far from the tree? And why, oh please tell us why, were Jeffrey Epstein's finances "sealed" for his bail hearing by his attorneys……… and why did Epstein's younger brother MARK offer to chip in funds if needed? Do you know any billionaires who need to borrow money to try to make bail?
Suspicious cat can't take it anymore!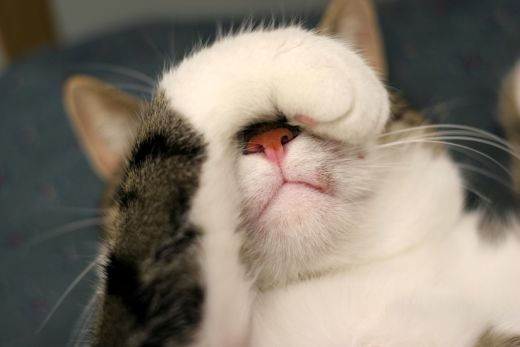 Now that Epstein is in the spotlight again, we're all curious about him….. his money……. and his associates. Maybe this time we'll learn something.  
Nonetheless, it's incredibly odd that four reporters from the NYTimes, multiple hedge fund managers, an anonymous guy on twitter, and a little peon muffin maker in Mississippi are all thinking the same thing………..
If your bored, there are a few more theories found here. Link
The sordid tales of Epstein's fondness for young women is horrific. I'm betting, if we track the money, we'll find our answers.
End