---
This very special
Sleeping Through the Storm SUNDAY open thread
is VERY OPEN – a place for everybody
to post whatever they feel they would like
to tell the White Hats, and the rest of the KAG!KMAG world.
---
Say what you want, comment on what other people said,
comment on people's comments.
Keep it civil.  Treehouse rules, but expect lots of QAnon.
---
See the January 1st daily thread for the rules of the road,
which are few but important.
---
Remember – your greatest gift to President Trump is FIVE WORDS:
I AM PRAYING FOR YOU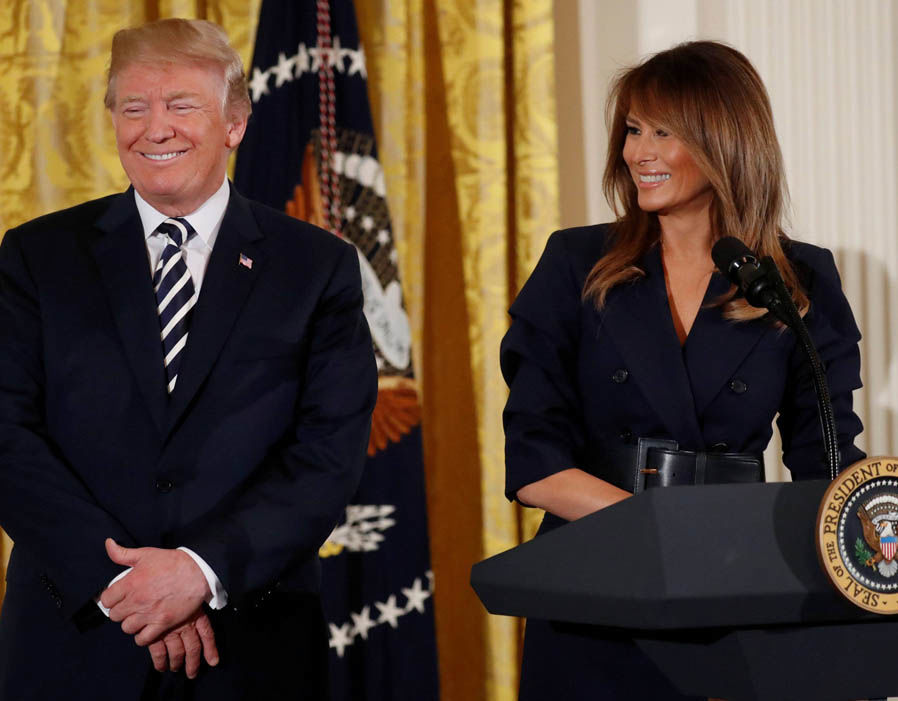 ---

That time when the disciples got an upgrade of faith …
Then he got into a boat and started across the lake
with his disciples.
Suddenly a terrible storm came up,
with waves higher than the boat.
But Jesus was asleep.
The disciples went to him and wakened him, shouting,
"Lord, save us! We're sinking!"
But Jesus answered,
"O you men of little faith! Why are you so frightened?"
Then he stood up and rebuked the wind and waves,
and the storm subsided and all was calm.
The disciples just sat there, awed! "Who is this,"
they asked themselves, "that even the winds and the sea obey him?"
---
Sleeping Through the Storm Sunday
Talk about a wake up call. Can you imagine being in that boat? When you travel with Jesus, everything you thought you knew for sure is slated to be shattered into a 1,000 pieces at the moment you least expect it.
Let's get into the scene. It's been a very, very long day. The crowds are growing. Jesus instructs his disciples to get the boat ready so they can leave for the night. So far, so good.
As they get underway, Jesus falls asleep in the bottom of the boat. Perfectly normal. Nothing out of the ordinary here.
But then all hell breaks loose.
No, really. I don't know if you've ever been in a storm where a sense of evil purpose can be felt in the storm. Personally, I love a good storm. Driving rain, whirling winds, crazy skies. When a storm rolls in, you are likely going to find me throwing on my jacket with a smile on my face as I head out to deal with whatever needs to be secured.
But then, there are -those storms- where you just know the damage being done by a storm is personal. Something wants to bring destruction.
On this day, Jesus had been taking down the darkness in a big way.
That evening several demon-possessed people were brought to Jesus; and when he spoke a single word, all the demons fled; and all the sick were healed. 

This fulfilled the prophecy of Isaiah, "He took our sicknesses and bore our diseases."
Was this storm sent as pay back? Sure makes sense to me. It seems from the text that this storm carried a payload of intimidation based on the unusual response of the disciples. These are experienced fishermen. They've seen a few storms in their time. Why are they so terrified?
At this point, they cry out to Jesus, "Lord save us, we're sinking!" Seems to me they had some faith in him. Typically, you don't shout at the person sleeping through a storm to save you. And yet, Jesus seems to be wanting them to have an upgrade of their faith. He instructs them, before addressing the storm, asking them to see their condition. IIRC, he literally calls them "little faiths."
And then he stands, rebukes the storm, and instantly, the storm is gone.
Talk about mind blown. The disciples thought they were on track. Thought they had faith. Thought they knew this man, Jesus.
So let's turn this into a question for today. Do you know what kind of an upgrade the Lord is giving you in the storm set against you now?
Think *3
---