Welcome to the Friday OPEN THREAD at the QTree! It's the weekend and time to crack open a beer and put some steaks on the grill! Thank you for the Thursday hand-off TrumpIsMine. Thank you to Wolfie for keeping us all organized, up and running. What would we do without FLEP's News Roundup to keep up? Thank you, Flep. Hat tip and a hearty thank you to Wheatie, Dep, BakoCarl, Michael, all contributors and the lurkers!
We don't believe in political correctness at QTree. Free Speech is practiced here. ENJOY IT. Use it or lose it. This board will remain a REFUGE for those who need civility, either some or all of the time. Important Guidelines are outlined here in the January 1st open thread, with an addendum on 20191110. In other words, please keep it SOMEWHAT civil. We have a new board – actually a new SITE – called The U Tree – where people can take each other to the woodshed without fear of censorship or moderation.
What a week we've had in Trump time.
It was just last Friday we got the news of "No Charges against McCabe", which sent us all into a fury.
We left Daytona on Sunday, before the horrible accident of Ryan Newman (prayers up).
The President came back to DC to proceed with more swamp draining (Get the feeling something is going on behind the scenes?)
Coming out of the NH primary, Bloomberg dwarfed Liz Warren/Pete/Biden/and Amy with his money and the Dems are eating each other alive.
Rich Grennell as Acting DNI!!!!!
Meanwhile, the President took off for the west coast to meet with Larry Ellison, Bakersfield Water Board, Prisoners graduating, and rallies in AZ, CO, and Vegas.
Now, the President is headed to India….. a full State visit.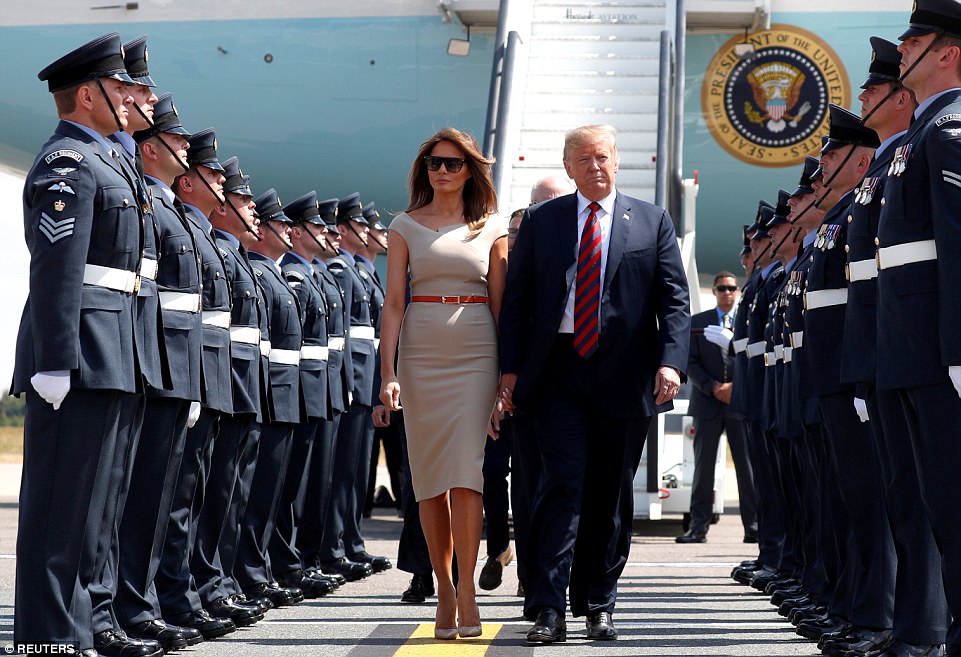 Does the President and the Administration seem a little different to you lately? With ShaMMMpeachment in the review mirror, the President's approval numbers are up. Heck, the REPUBLICANS approval numbers are soaring. The resistance from the Repub side, which worked against Trump in 2016, has all but evaporated. Now, the Congressmen and Admin are traveling together, campaigning for each other. There will always be sniping (Mitt Romney), but there is definitely a new Espirit de Corps! It's as though his foot is off the brake, the way the President always intended. Clock is ticking and there are GREAT THINGS yet to be done.
Great things…………… Hmmmm…………….. it's been a while.
Our President is an impatient man and in these few months, we will could see extraordinary things which used to be commonplace in America. No doubt, Donald Trump is a big thinker, strategic, and "impossible" is his starting point. Funny, we used to ALL think that way as Americans. Can you imagine what would happen in the USA if 1%, or 5%, or 10%, of our population adopted the same mindset? Why can't we?
Let's face it, most people don't have the same kind of far-reaching vision of a man like President Trump. We can't imagine something until we see it. And when it happens, when we see it, everything changes.
Where does determination come from? What makes a man excel, despite all odds, and stand tall – against a storm of opposition? What is the source for such courage? Faith, grit, perseverance? We all have it, we need to use it, more.
As Americans, we used to never quit. We're defiant warriors. We used to ALL be that way. Nothing stopped us. When did "giving up" become an option? When did "managed decline" enter the American vocabulary? We voted for Trump because we LIKE the idea of WINNING
We didn't complain when weather was bad. We didn't use the weather to control governments, the world, our economy. And we didn't turn bad weather into a substitute for religion by using bad modeling with questionable data sets in order to get a government grant. When did American start whining? We found a way to dig out, help neighbors, and go back to work. We didn't have time to fight with each other.
We did great things. As Americans, there was no reason we couldn't.
And we took that "can-do" attitude from coast to coast, all across America.
Yet today, the refurbishment of the Golden Gate Bridge is being done by a Chinese company. How did we let that happen? WHY would we let it happen? The Americans are the ones who innovate and build!
Sometimes, it took a few of us to come together to solve big problems…. to accomplish GREAT things, but we did it. Do you think this guys would have kicked someone off their team because of political affiliation? Of course not!!
We did our duty. We admire talent, wherever it comes from. After all, it takes ALL Americans to accomplish great things. It makes no sense to exclude people and make the USA weaker.
Because when America wins, we all win. We can save the world from tyrants. We can change the world with innovation. We can travel to the moon and explore the stars. There is no limit. We can do these kinds of things again, and President Donald Trump knows it. Deep down, we know it as well. Way back in our memory, we can remember what it feels like to be proud, walk tall, work hard, and stretch.
It's why attending a Trump Rally feels so good.
Yet, we cannot be divided. We have to work together as Americans. No room for petty animosity. Do you suppose the media admonished these soldiers? Shamed people to curtail the celebration? Do you suppose teachers removed the American flags so as to …. "not offend anyone"?
"Q" has often said, "they want you divided".
Who is "they"? Because that is the "they" we need to go after with all our might.
THAT is the "they", which stands in the way, …….. of Great Things.
We're headed higher, if we can work together, following the guy who has the vision to Keep America Great.
"Our movement is about replacing a failed and corrupt political establishment with a new government controlled by you, the American People." Candidate Donald J Trump
Remember Wheatie's Rules:
No food fights.
No running with scissors.
If you bring snacks, bring enough for everyone.
See you all tomorrow morning at Wheatie's treehouse!