Cover image: Lowcountry Sunrise by Mary Hoffman.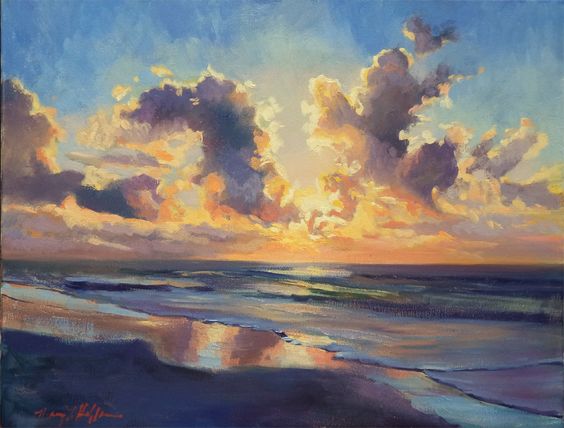 Remember this?
Using a rebel to sell the Rebel?
There's a perception in the image of the rebel, just as there was perception in all the video we were seeing from Wuhan in the fall of 2019.
Was it real?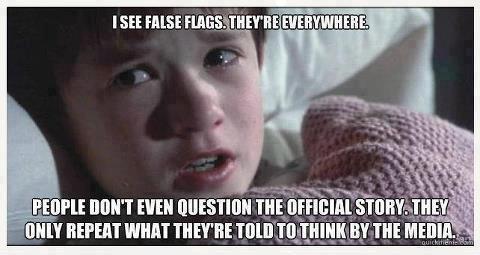 Or total psyops to scare the living daylights out of humanity and get them to further submit to tyrany?
It's not like life in the world was all picnics and sunshine all the time.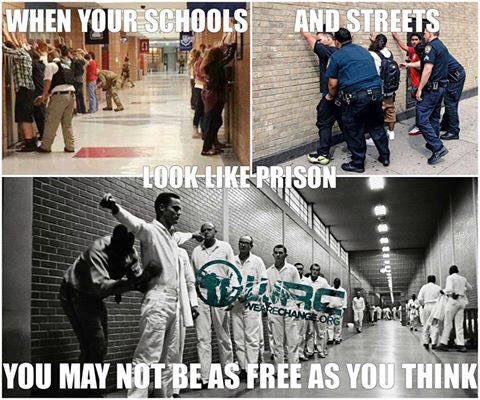 There's a reason for all of this with the fear.
Was it done deliberately?
We all know the answer to that question.
H/t NebraskaFilly:
ROBERT F. KENNEDY JR. ON THE REALITY OF OUR TIME: "Every part of our lives will be subject to control. This virus is about training us for submission, training us to do what we're told. To not go to the beach unless we're told, to not kiss our girlfriend without their permission. They're turning us into production units and consuming entities. They are going to rob us not only of our democracy and our liberties, but our souls. They are going to inject us with the medicines they want and they're going to charge us for the diseases they give us. They are going to control every part of our lives. What we are doing at Children's Health Defense is using the last instruments of democracy we have left – the Courts – to fight them. "We are in the last battle. We are in the apocalypse. We are fighting for the salvation of humanity. We all knew this was coming, though I never believed it would come in my lifetime. But here it is."
The truth is that video, like opera, or oratorio, music videos even, puts images, action, words and other sound together like no other communication medium. It's always there to provoke a response. Even oft repeated phrases are used to influence and sway. Repetition leads to brainwashing, after all.
Which is why "follow the science" is so popular with the other side.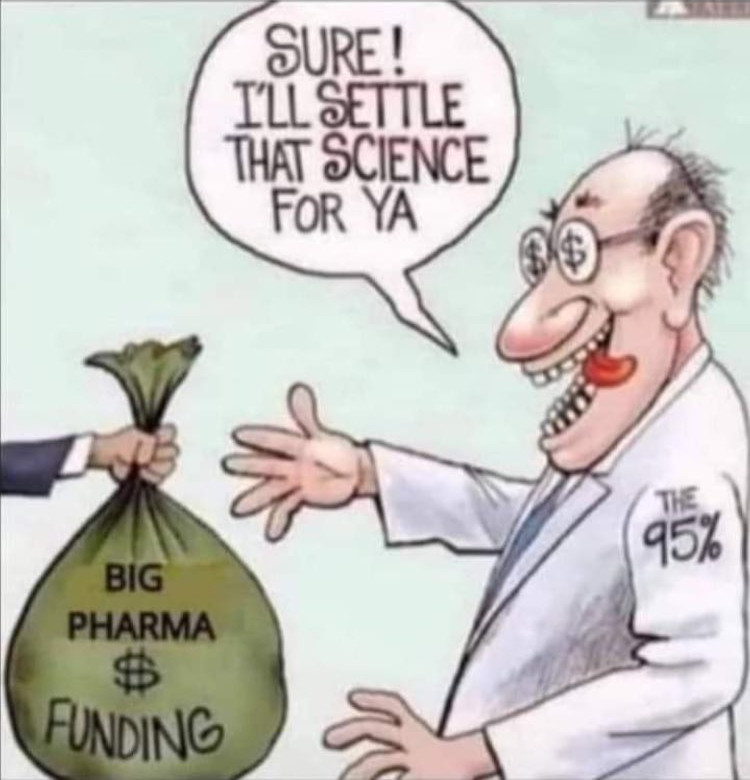 The final goal?
Yeah, no.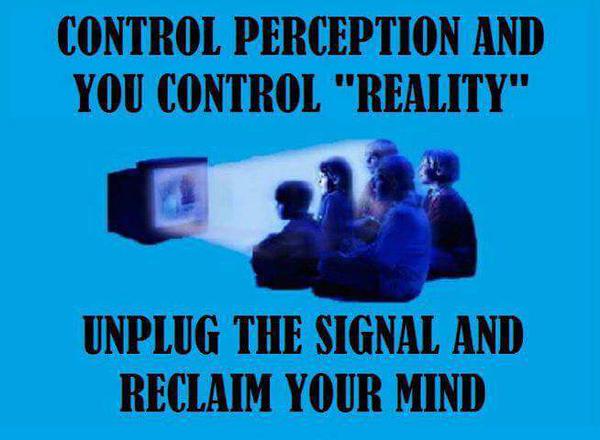 That INCLUDES mainstream media.
Wow, was that depressing.
Here's an antidote.
Don't forget, we're in this fight for us, yes, but for them, too.
Oh, I think we found the kid from Deliverance.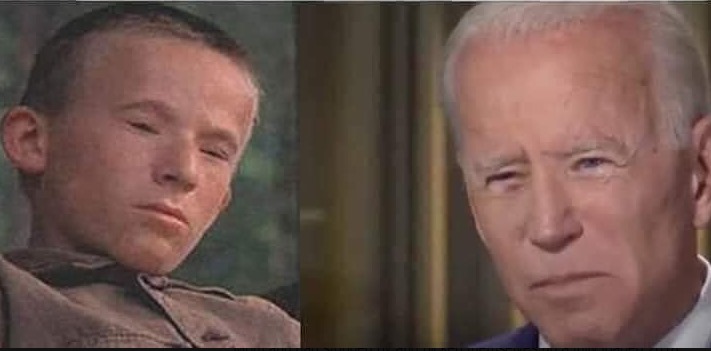 Something to remember, always.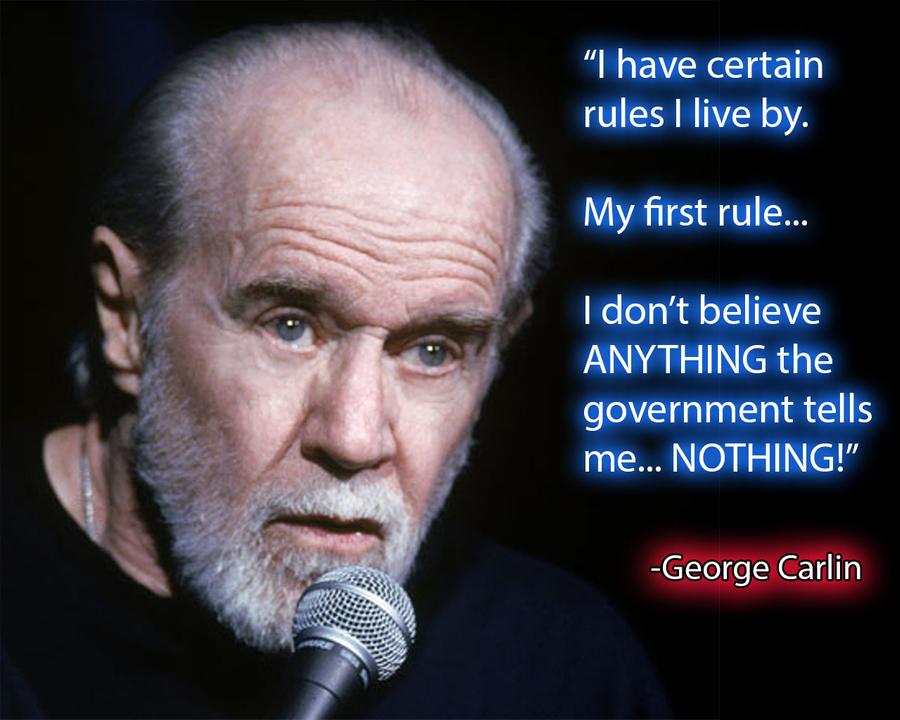 Per the boss's instruction: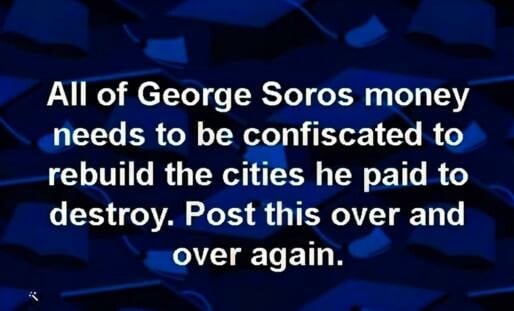 I'd throw in a few Rockefellers and Rothschilds also.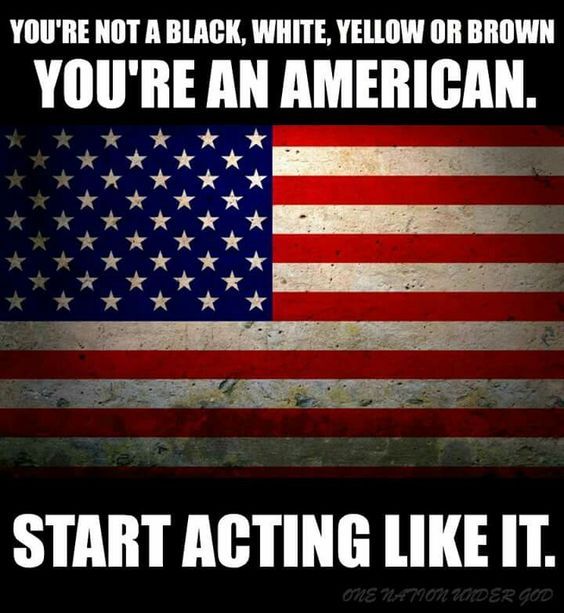 Of course, this does not mean committing felonies, but standing up to the forces that want to tear this nation – and humanity apart. The very people XVII told us will be destroyed by the time this movie comes to an end are currently roaming the halls of power…supposedly. It's a sickening sight.
And now for some mood music:
Your weekly reminder to take the pledge, and if the non-mainstream people are to be believed, including Lin Wood, we will need to take this seriously very soon:
"I do solemnly swear (or affirm) that I will support and defend the Constitution of the United States against all enemies, foreign and domestic; that I will bear true faith and allegiance to the same; that I take this obligation freely, without any mental reservation or purpose of evasion; and that I will well and faithfully discharge the duties of the office on which I am about to enter: So help me God."
And now for the nitty gritty of the Q Tree 5 minute, stand up, Tuesday morning meeting version of the Daily Thread.
Ahem.
Guidelines for posting and discussion on this site were outlined by our host, WolfM00n. Please, review them from time to time.
The discourse on this site is to be CIVIL – no name calling, baiting, or threatening others here is allowed. Those who are so inclined may visit Wolf's other sanctuary, the U-Tree, to slog it out. There is also a "rescue" thread there for members of the Tree to rendezvous if the main site goes kablooey.
This site is a celebration of the natural rights endowed to humans by our Creator as well as those enshrined in the Bill of Rights adopted in the founding documents of the United States of America. Within the limits of law, how we exercise these rights is part of the freedom of our discussion.
Fellow tree dweller Wheatie gave us some good reminders on the basics of civility in political discourse:
No food fights.
No running with scissors.
If you bring snacks, bring enough for everyone.
And Auntie DePat's requests as we are all, ahem, allegedly adults:
If you see something has not been posted, do us all a favor, and post it. Please, do not complain that it has not been done yet.
The scroll wheel on your mouse can be your friend. As mature adults, please use it here in the same manner you would in avoiding online porn.
Thank you so much for any and all attention to such details. It is GREATLY appreciated by more than one party here.
__________________________________________________
COLOSSIANS 2:6-15
6As therefore you received Christ Jesus the Lord, so live in him, 7rooted and built up in him and established in the faith, just as you were taught, abounding in thanksgiving. 8See to it that no one makes a prey of you by philosophy and empty deceit, according to human tradition, according to the elemental spirits of the universe, and not according to Christ. 9For in him the whole fulness of deity dwells bodily, 10and you have come to fulness of life in him, who is the head of all rule and authority. 11In him also you were circumcised with a circumcision made without hands, by putting off the body of flesh in the circumcision of Christ; 12and you were buried with him in baptism, in which you were also raised with him through faith in the working of God, who raised him from the dead. 13And you, who were dead in trespasses and the uncircumcision of your flesh, God made alive together with him, having forgiven us all our trespasses, 14having canceled the bond which stood against us with its legal demands; this he set aside, nailing it to the cross. 15He disarmed the principalities and powers and made a public example of them, triumphing over them in him.
I would not usually include a homily in full from the previous Sunday, but Father Meeks – again – had an excellent one this past Sunday. The readings themselves were very powerful, and I did give thought to substituting one of them for the Epistle selection for today.
109
Anonymous ID: hHkrVD7x No.148156632
Nov 5 2017 20:06:36 (EST)
Anonymous ID: pqW40Wgk No.148156518
Nov 5 2017 20:05:48 (EST)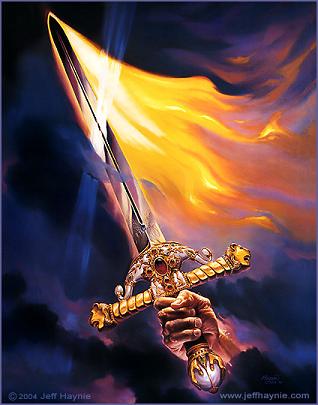 >>148154137
St. Michael the Archangel, defend us in battle. Be our protection against the wickedness and snares of the devil. May God rebuke him, we humbly pray. And do thou, Prince of the Heavenly Hosts, by the power of God, cast down to Hell Satan and all his evil spirits, who prowl about the world seeking the ruin of souls. Amen.
>>148156518
Amen brother.
Q
As always, prayers for the fight against that which seeks to enslave us are welcome. Via con Dios.