Cover image: California Spring Landscape by Elmer Wachtel.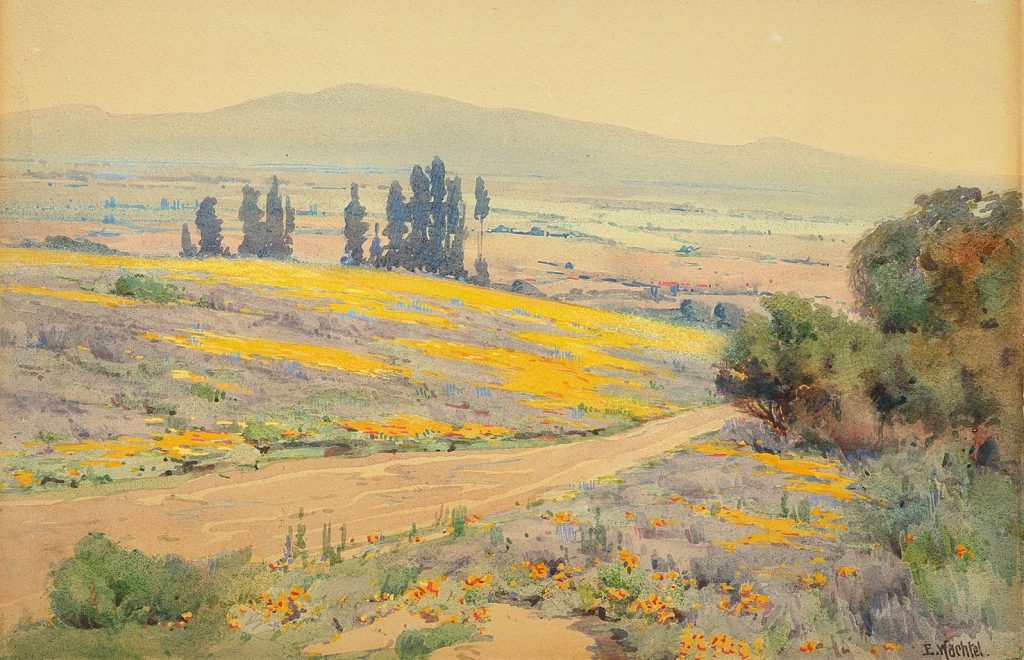 Just in case you haven't heard:
Farm rat? I live in a major metropolitan area, and we get those in the yard all the time. One night, at 0430 am in the morning when it was still dark outside, Ying and her late brother Yang were on either side of one barking, and eventually it ran up the mulberry tree.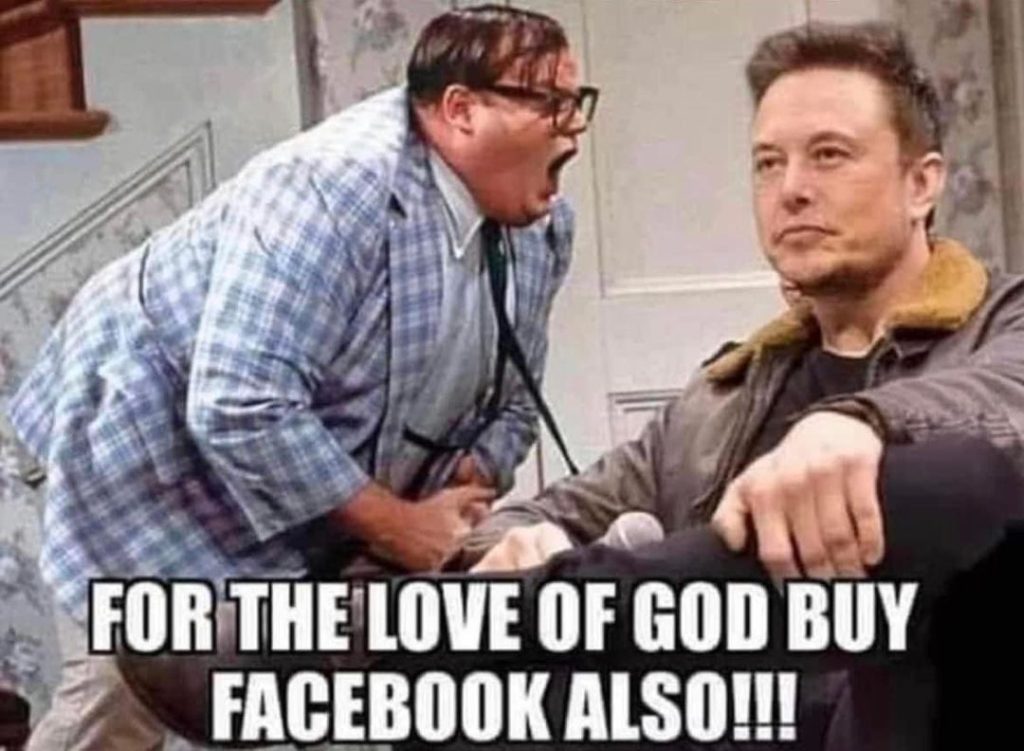 Thoughts from BioClandestine:
From the moment Elon's interest in Twitter went public, it was already over. This was heavily calculated and anyone who thinks this was a happy mistake, you're kidding yourself. All of this struggle from the corrupt deep state entities controlling Twitter for nefarious mass psychological manipulation, added up to nothing in the end.

In fact, their struggle solidified their malpractice and conspiracy with a greater global network with intentions on controlling all information and therefore what is accepted as collective truth. Their struggle exposed them and allowed the public time to see that the Twitter board were not concerned with money, but rather control via politically charged censorship and propaganda.

Today is a massive cause for celebration! Known deep state entities are now no longer in control of the de facto public forum, which they use to manipulate normies to carry out their will. Whether that be manipulating who they vote for on Election Day, or coercing them to riot in the streets to push their political agenda, or distorting their concept of reality by amplifying disinformation and omitting truth. They just lost control of that and it will pay dividends in 2022 Midterms and all elections moving forward.

Elon has openly declared many times this move is to implement constitutionally recognized freedom of speech to the platform. Moving forward, when massive stories like the Hunter Biden Laptop and US Biolabs arise, Twitter will allow the information to flow freely, instead of labeling these inconvenient truths as "Russian disinformation" and censoring it from personal text messages. And now normies on Twitter will no longer be sheltered from the truth by their globalist overlords.

Now, pay close attention to the way the left responds to this. Keep in mind the leftist sheep are only outraged when they are told to be outraged. Meaning all the pronoun-in-bio people screeching right now is because their globalists puppet masters told them to do so. The accusations that Elon is controlled by Putin have already begun. Libs on Twitter are melting down on massive scale 😂
Thoughts from Sundance:
Keep in mind that Twitter is slated to report first-quarter earnings this Thursday, and originally the board was going to wait until after that earnings announcement to respond to the bid.

Something changed.

My suspicion is the financials of the Q1 earnings report will not support the $54.20 high end evaluation offer originally proposed by Musk.

If the low Q1 earnings rumors are accurate; and if Twitter had declined or fought the offer; the board would have been in the position of declining a deal that was substantially higher than the company market value, a tenuous position legally. Thus, a deal was made.
Chess move? Much ado about nothing? Possible merger with other platforms, say the new one attracting President Trump's fan club?
What's really going on? We don't know, but it is keeping all of us entertained, that's for sure.
Okay, enough of that. If I post everything out there, this is going to get REALLY, REALLY, REALLY long.
In other news, which is really rather hard to find.
And why this is not standard operating procedure in the United States is a complete mystery.
Something I saw the other day that could be of use from BioClandestine:
Here are my "5 Rules for Waking Normies":

1) Do not insult the person you are attempting to wake up.

-As soon as you start insulting, or speak as if you are superior, the debate is lost. The normie will go into defense mode and will categorize you as an enemy and disregard anything you say regardless of how convincing an argument.

2) Do not press too hard or come on too strong. Start light.

-You have to understand human psychology and navigate these conversations carefully and tactically. If you come on too aggressively, or with topics that are too far fetched to the common normie, they are programmed to discredit you immediately, classify you as crazy, and shut down any chance of progress or future breakthroughs. These conversations are highly delicate. You must speak in terms that are digestible and believable in their eyes, which differs based on the individual and their level of knowledge. And ideally, you'd like to format your responses in the form of questions, causing them to question and articulate proof in their position, which they seldom have to do. When they are forced to explain something that doesn't make sense, they begin to question themselves, even if they don't admit defeat in the argument.

3) Do not attempt to initiate. Let them come to you.

-Normies are very sensitive via triggers to ignore anything that challenges their narratives. When they hear specific buzz words, or talking points, they are quite literally programmed to shut down and begin attacking you. The people who have questions will find their way to you. Trust me. Carry yourself in a way that proves you do not subscribe to the MSM generated narratives, and the curious will come to you. These are the opportunities to inject small doses of red pills, after carefully assessing the level of knowledge the normie possesses, then administer red pill dosage accordingly. This takes practice and repetition.

4) Understand that you are not actually waking up the normie, but rather initiating a chain reaction causing them to wake up on their own.

-You are merely a catalyst. You are not there to tell them everything unless they directly ask your opinion. Your job is to merely make them question their convictions. If you can prove small irregularities in their beliefs, they will naturally begin to question their beliefs on their own. People do not truly learn lessons until they do it themselves. In order to make a lasting impact, they have to discover their path on their own. You cannot force anything. Trying to force awakening, will cause an adverse effect.

5) Be confident and well-versed in a subject before you attempt to share it with others.

-If someone comes across as uneducated and inarticulate, humans are naturally less inclined to believe this person. If someone comes across as well spoken, educated, highly knowledgeable of the subject matter, quick on their feet, witty, confident, presentable, etc., we are far more inclined to believe what this person has to say. So you may be 100% correct when telling your cousin that Hunter Biden's investment firm funneled US DoD taxpayer dollars to create biological weapons in Ukraine, but if your delivery is poor and you sound sloppy, you will not be believed. Truly know ALL the details about the subject matter, and your level of expertise will speak for itself, making your message more credible.
Please, visit the substack for more.
Can you say Darwin Award? Story here.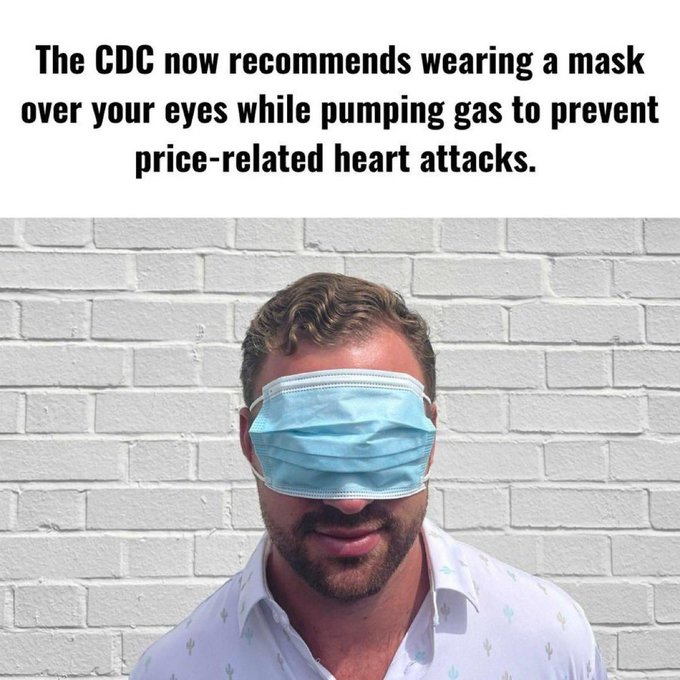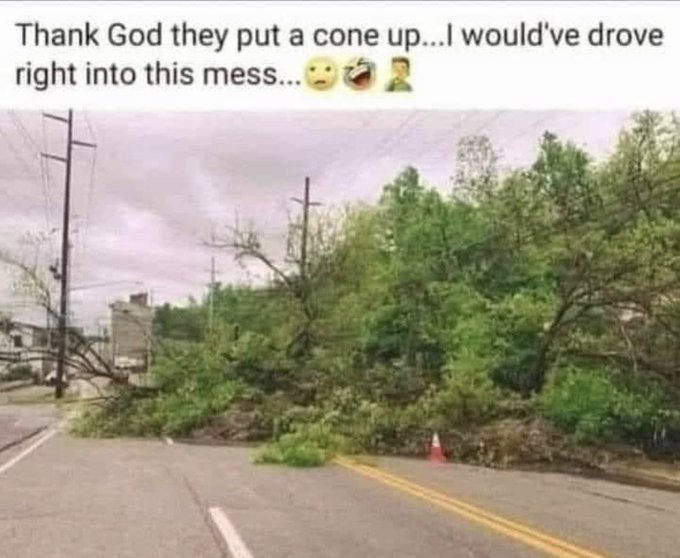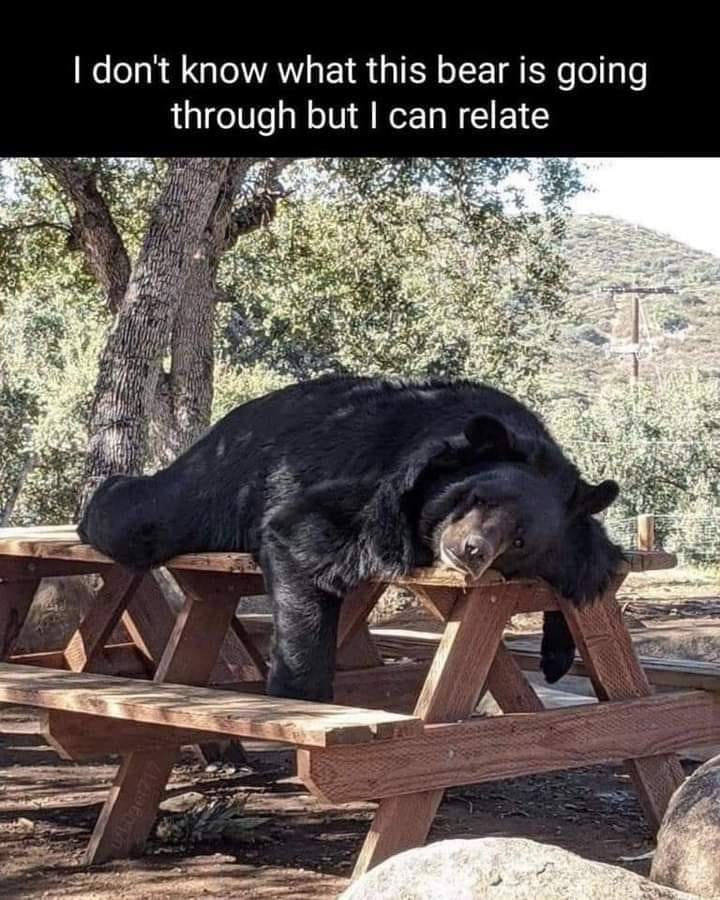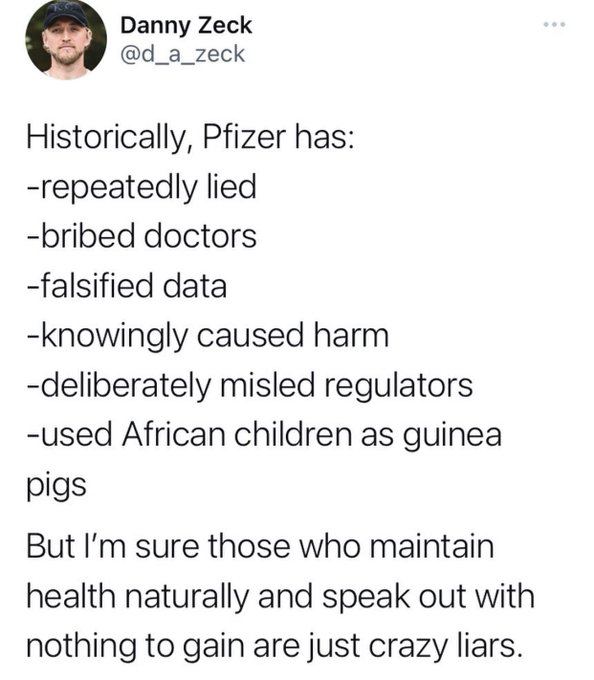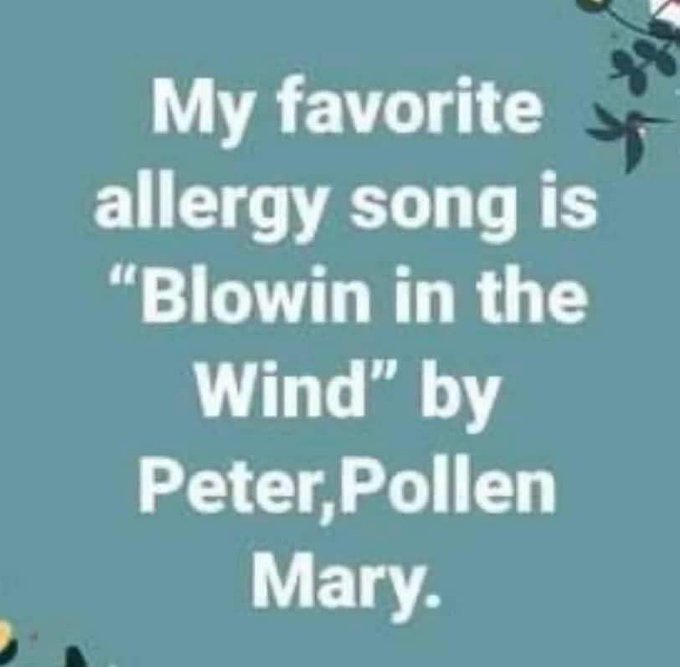 And, BTW, for those interested, Devolution Part 20 is available.
Something to remember, always.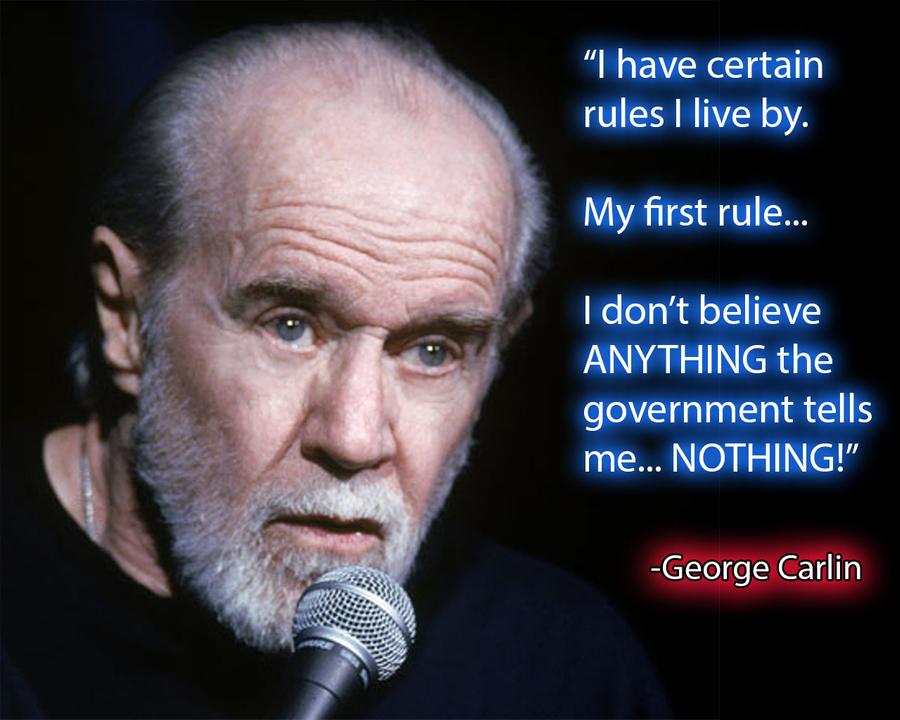 Per the boss's instruction: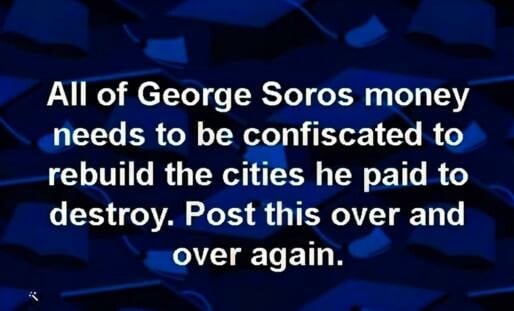 I'd throw in a few Rockefellers and Rothschilds also.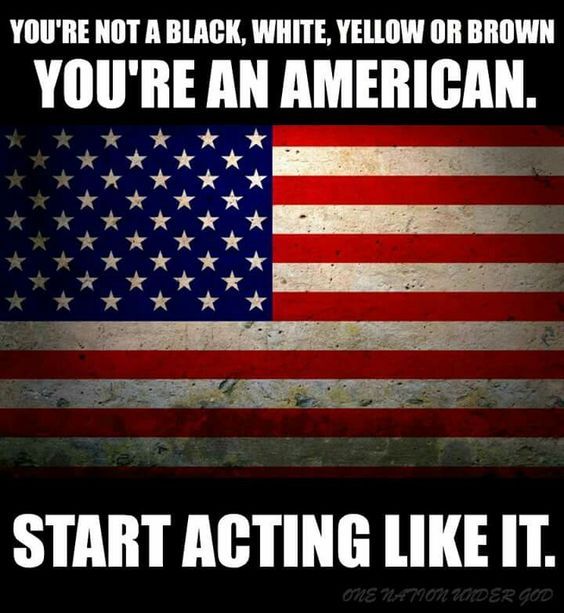 Of course, this does not mean committing felonies, but standing up to the forces that want to tear this nation – and humanity apart. The very people XVII told us will be destroyed by the time this movie comes to an end are currently roaming the halls of power…supposedly. It's a sickening sight.
Your weekly reminder to take the pledge:
"I do solemnly swear (or affirm) that I will support and defend the Constitution of the United States against all enemies, foreign and domestic; that I will bear true faith and allegiance to the same; that I take this obligation freely, without any mental reservation or purpose of evasion; and that I will well and faithfully discharge the duties of the office on which I am about to enter: So help me God."
Guidelines for posting and discussion on this site were outlined by our host, WolfM00n. Please, review them from time to time.
The discourse on this site is to be CIVIL – no name calling, baiting, or threatening others here is allowed. Those who are so inclined may visit Wolf's other sanctuary, the U-Tree, to slog it out. There is also a "rescue" thread there for members of the Tree to rendezvous if the main site goes kablooey. A third site has been added for site outages of longer duration.
This site is a celebration of the natural rights endowed to humans by our Creator as well as those enshrined in the Bill of Rights adopted in the founding documents of the United States of America. Within the limits of law, how we exercise these rights is part of the freedom of our discussion.
Fellow tree dweller Wheatie gave us some good reminders on the basics of civility in political discourse:
No food fights.
No running with scissors.
If you bring snacks, bring enough for everyone.
And Auntie DePat's requests:
If you see something has not been posted, do us all a favor, and post it. Please, do not complain that it has not been done yet.
The scroll wheel on your mouse can be your friend. As mature adults, please use it here in the same manner you would in avoiding online porn.
Thank you so much for any and all attention to such details. It is GREATLY appreciated by more than one party here.
__________________________________________________
JOHN 3:7-15
7Do not marvel that I said to you, `You must be born anew.' 8The wind blows where it wills, and you hear the sound of it, but you do not know whence it comes or whither it goes; so it is with every one who is born of the Spirit." 9Nicode'mus said to him, "How can this be?" 10Jesus answered him, "Are you a teacher of Israel, and yet you do not understand this? 11Truly, truly, I say to you, we speak of what we know, and bear witness to what we have seen; but you do not receive our testimony. 12If I have told you earthly things and you do not believe, how can you believe if I tell you heavenly things? 13No one has ascended into heaven but he who descended from heaven, the Son of man. 14And as Moses lifted up the serpent in the wilderness, so must the Son of man be lifted up, 15that whoever believes in him may have eternal life."
109
Anonymous ID: hHkrVD7x No.148156632
Nov 5 2017 20:06:36 (EST)
Anonymous ID: pqW40Wgk No.148156518
Nov 5 2017 20:05:48 (EST)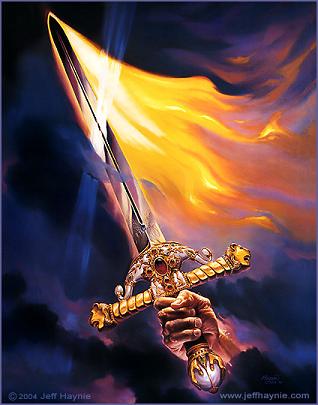 >>148154137
St. Michael the Archangel, defend us in battle. Be our protection against the wickedness and snares of the devil. May God rebuke him, we humbly pray. And do thou, Prince of the Heavenly Hosts, by the power of God, cast down to Hell Satan and all his evil spirits, who prowl about the world seeking the ruin of souls. Amen.
>>148156518
Amen brother.
Q
Please, also, pray for the Cat. Diagnosis is blockage in the small intestine.
As always, prayers for the fight against that which seeks to enslave us are welcome. Via con Dios.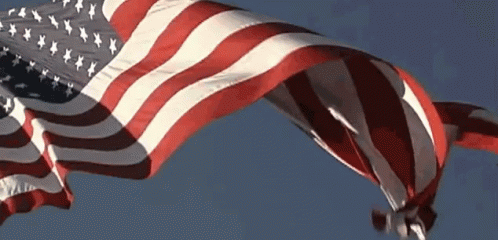 And the latest from JP.
Bonus