If I sing the high lick in the one Queen of the Night aria, Ying does the same thing. The Couch Commando Claims she is critiquing.
Okay, folks, reaction to Elon Musk getting the job done of taking control of Twitter has been rather heavy. This is going to get long, so grab a beverage or two.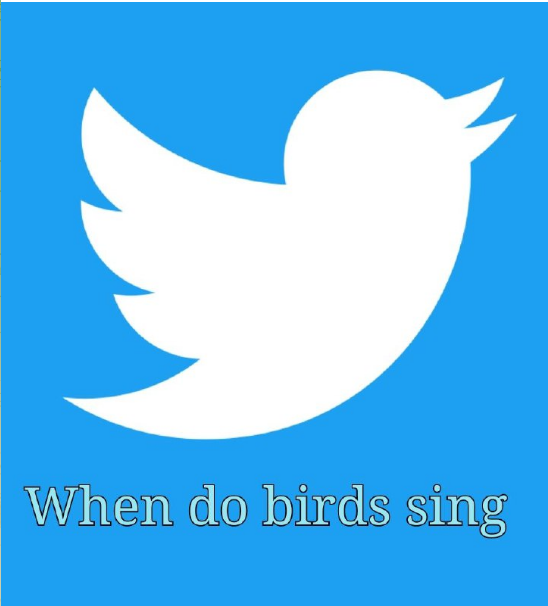 153
Q !ITPb.qbhqo ID: wmN+33xv No.149467638
Nov 14 2017 21:25:09 (EST)
For the coming days ahead.
Ask yourself an honest question, why would a billionaire who has it all, fame, fortune, a warm and loving family, friends, etc. want to endanger himself and his family by becoming POTUS?
Why would he want to target himself and those he cares about?
Does he need money?
Does he need fame?
What does he get out of this?
Does he want to make the US/world a better place for his family and for those good and decent people who have long been taken advantage of?
Perhaps he could not stomach the thought of mass murders occurring to satisfy Moloch?
Perhaps he could not stomach the thought of children being kidnapped, drugged, and raped while leaders/law enforcement of the world turn a blind eye.
Perhaps he was tired of seeing how certain races/countries were being constantly abused and kept in need/poor/and suffering all for a specific purpose.
Perhaps he could not in good conscious see the world burn.
Why, hours after the election, did seven people travel to an undisclosed location to hold a very private & highly secured/guarded meeting?
Why didn't HRC give a concession speech?
When was the last time a presidential candidate didn't personally give a concession speech?
What happens if the border remained open and the MSM continued to brainwash?
At what point do Patriots, and hard working men and woman, become the minority?
What about voting machines?
Who owns the voting machines?
What about voter ID laws?
Photo ID? When is it necessary and must be presented? Make a list. Laugh.
Reconcile.
Would the chances of defeating evil grow less and less with each passing year?
What does 'red line' mean?
Why, again, were the arrests made in SA so very important?
What strings were immediately cut?
Follow the money.
When does a bird sing?
Q
Part of that was answered by Storm Rider: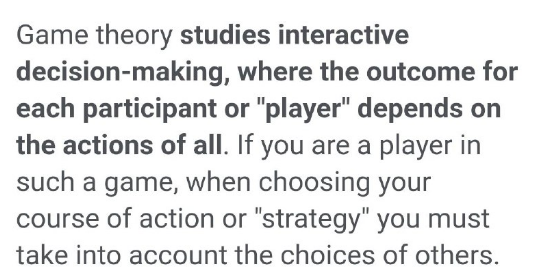 Q) The Storm Rider /Official Page
Inside GAME THEORY<
>The WHITE HATS couldn't stop the deep state from releasing the Bioweapons and creating the PLAN_DEMIC…
But the White hats could use their own PLAN against them
( ♟️ CHESS ♟️)////
_That's the reason why Trump placed FAUCEI in the center ( he knew FAUCI would FALL and his orgs. Would come front and center [ ]>
_The forced collapse of the world economy.. Would also effect share holders and world ELITE investment firms….
They would be forced to sell inside the [COLLAPSE]>>> [ TWITTER]. Share holders were/are in panic of world economy and wanted to sell
_Trump had to step aside from winning the Election ( was all PLANNED< …… Even Trump Stated that losing the election is EXPOSING all the corruption in the government… If he would have won . Nothing would have changed and the deep state would have continued blaming him for everything while In office)>>>> the REAL plan has been shared with you multiple times…..> U.S. Military seized all the Gold hidden in the Vatican in 2016 Winter…. The VATICAN controlled over 5 continents of the world and their wealth for hundreds of years ( they are currently broke and asking for donations)
_BIDEN( fake Biden,/ clone or whatever) is controlled by White Hats.. since 2017 > the winning of Biden on the world stage was[ INFILTRATION] INTO THE DEEP STATE
_, BUSH SR. was a turn coat, INFORMAT….>hence the letters that were handed out during his funeral to the deep Elites in attendance…
_ When TRUMP issued OPERATION WARP SPEED this was a CUE (Q) to initiate final stages of the WHITE HATS PLAN… Including > activating GASARA/ NASARA////
( I have explained multiple times why Trump issued the vaccines (and why most had contained placebos )//// <<< the issue of the vaccines is connected to bringing down DEEP STATE MEDICAL INDUSTRY/ BIG PHARMA…..>> Mil Tribunals<

The collapse of CNN, BANKS, industries ECT ECT ECT ECT see ECT ECT ECT ECT ECT ECT ECT ECT ECT ECT owned by BLACKROCK/ VANGUARD (largest investment firms owned by the cabal world wide ) is inside the GAME THEORY plan…
>Hence >TWITTER/<

_UKRAINE EXPOSEs all connected to middle east, OBAMA HRC, UN. WORLD MONEY LAUNDERING ( Future eventS confirms COLLAPSE)///
______
Mohammed bin Salman (HAS FULL ALLEGIANCE to 45)… personally summoned Prince Alwaleed bin Talal ( Twitter share holder who had PUBLIC fight with MUSK >> STAGED<<<)///

In truth Prince Alwaleed bin Talal is a silent turn coat who is under CONTROLL of Bin Salman. And SALMAN Is under the wings of 45.mil.B and Salman is cleaning his house from the old control of the BUSH and ROTHSCHILDs house////
_______
Nothing is as it seems…
Nothing is clean …

So much blackhats and gray HATS….. Are actually turn coats playing a game…..

GAME THEORY
At the time of Bush Sr.'s funeral, word was the turncoat on the other side was actually junior. Either one would do, as far as I am concerned.
Q) The Storm Rider /Official Page

This is the day Prince Alwaleed bin Talal came under control of white HATS/)))

_Before dawn on Nov. 4, Prince Alwaleed bin Talal, the kingdom's most famous investor and one of the world's richest men, was asleep at a desert camp where he repairs to relish the simple life when he was summoned by the royal court to see King Salman, according to two associates of his family. It was a strange request for that hour, but one does not ignore the king's wishes, so he returned to Riyadh, where his guards were dismissed, his phones taken from him and he was locked in the Ritz.

Over the next 24 hours, similar calls lured in more than 200 people, including some of the kingdom's wealthiest and most powerful men. They included Prince Mutaib bin Abdullah, a son of King Abdullah and head of one of the country's three main security services; Fawaz Alhokair, who owned the kingdom's franchises of Zara, the Gap and dozens of other stores; Salah Kamel, an elderly businessman from the Red Sea port city of Jidda; and many other princes, businessmen and former government officials.
_______
In this meeting… ALL the white HATS U.S. MILITARY INTELLIGENCE evidence provided by 45 to BIN SALMAN
( HRC, BUSH, ROTHSCHILDs/BLACKROCK.. human trafficking from china,,…. And adrenochrome extraction and world trading through Saudi Arabia ELITES.. And how BLACKROCK owners CABAL PLANNED to kill the king and bin Salman was EXPOSED and the white families inhibited involved were summoned and many were put to DEATH including news AGENCIES that were pushing the deep state propaganda )///
In this meeting…. Many blackhats were forced to play a role 🎥>>>Prince Alwaleed bin Talal

If you have been following since last year I have explained many times about bin Salman.. And his POWERFUL power moves that control social media and all the subsidiary companies and investors who work for him and bid for him in SILENCE…….

I told many long ago….. About MUSK going after One of the largest platform in the World..
And how bin Salman is behind the scenes pullimg string .. And how 45.. military intelligence battalion)(Q, white HATS are ALL working together.

So many plans are in the BOOKS
[ CNN ]

[BLACKROCK]

[ Vanguard]

[ Collapse]
IMMINENT
________
Nearing the eye of the STORM
Buy into it or not, all are in good company on either side. Some big names think the entire endeavor is going to be a massive failure.
From Sundance:
There is an angle to this move which looms. If the doomsday predictions of Twitter's Thursday anticipated first quarter financial earnings are correct, it is entirely possible that Musk is about to take a massive financial hit.

Some, including myself, who understand the financial black hole that Twitter's business model represents, have suspicions that Twitter may be hung around Musk's neck like a millstone as he's thrown into the deep state sea of social media. It will be interesting to see how quickly Musk responds to those Q1 financials. [NOTE: I foresee be a small user fee in the future]

News Release – "Free speech is the bedrock of a functioning democracy, and Twitter is the digital town square where matters vital to the future of humanity are debated," said Mr. Musk. "I also want to make Twitter better than ever by enhancing the product with new features, making the algorithms open source to increase trust, defeating the spam bots, and authenticating all humans. Twitter has tremendous potential – I look forward to working with the company and the community of users to unlock it."

Tucker Carlson outlined the political ramifications surrounding breaking one of the big social media platforms away from the deep state control agents. WATCH:
Tucker's analysis may well be the most thorough of the lot, actually. He brings out points that others don't, and in the larger scheme of things, the more data points we have, the better the theories are as to what part of game theory this particular move fits in the plan.
Our own P-Rex put this forth in a much longer post:
Durham is HOT on the trail, and he WILL pursue RICO and Conspiracy charges, wherever it leads him (Obama) He has CARTE BLANCHE to do so, the Dems and Obama saw to that. ANY perceived or real "interference" would be OBSTRUCTION. Again, Mueller and the dems SET that precedent on Trump.

NOW I know why it was SO important for Musk to get Twitter. They cannot HIDE this. I would not doubt that Twitter may be only one in a SERIES of retaking of social media. Look for several of the following to "fall" soon or be BOUGHT. Netflix, Facebook, NY Times. CNN (through Time Warner).

I would LOVE to know what Trump told Musk, it must have been a doozy. We have ALL patiently awaited the great awakening. Can you not SEE that it is nigh? Durham is the HAMMER, Musk is the caller. Think of ALL that IS happening from Disney, to Twitter, to Durham, to election fraud exposure, to Kevin M being exposed, to McConnell NOW in the same boat. Wait for it..there WILL be more, and NOW it will be spread FAR and wide on social media. NO censorship. THAT will lead to even MORE Durham revelations OR provide NEW avenues.
A couple of American Thinker blog pieces round out the surface:
Are we being blindly optimistic about Elon Musk's Twitter takeover?
Elon Musk may just have discovered what is best in life
Reminder from the clips in Tucker's video, profit is not Elon Musk's motivation. Free speech is. And in that vein, in no time at all, with the Twitter code locked in a way the people who work there can't touch it, a number of suspended and banned accounts resurfaced.
Those who have been banned might want to check and see if the old accounts are working.
In the meantime, the lefties still have their panties in a twist.
Unpacked:
My favorite one of the guilt trip come backs:
The Jesuits are rolling in assets, mostly property.
The truth is the left has to control the conduits of information or they will become irrelevant, not that they aren't already. None of their ideas can survive the public square or any sort of functional proof. They are blatantly hypocritical when it comes to what is considered "free speech." And then they use language to undermine truth and reason.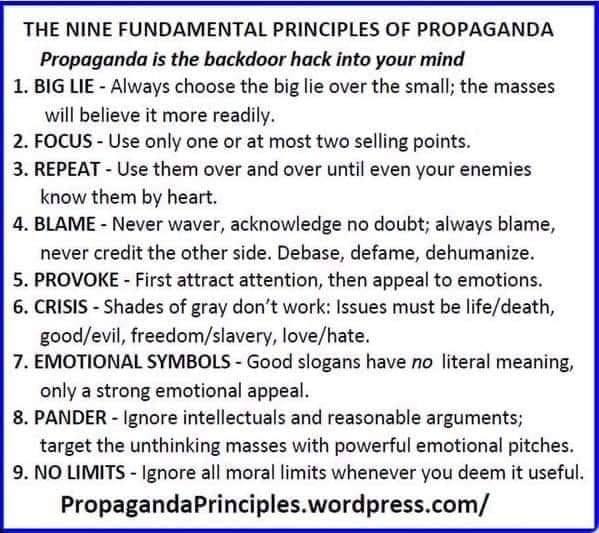 We are all subject to it.
A few other things:
We didn't elect the World Health Organization, either, and they are working to undermine national sovereignty all over the world:
As we reported on April 1, The WHO is attempting to push through changes to a treaty that would give them global control over health worldwide. This helps fulfill some of the goals of the WEF's Great Reset. It is a massive power grab that takes away a nation's sovereign rights to determine its own health standards.

A decision will be made by vote on May 22-28 at WHO World Health Assembly. Two-thirds of the Senate does not have to vote for it. It's a rule change but it's. devastating one.

In a new video, The Pulse's Joe Martino interviews Shabnam Palesa Mohamed, a member of the steering committee of the World Council for Health, who points out that the treaty gives the WHO:

"… an inordinate amount of power to make decisions in sovereign countries as to how people live and how they deal with pandemics, from lockdowns to mandates over treatment."

In an open letter on the WHO's pandemic treaty, the World Council for Health writes, in part:

"The proposed WHO agreement is unnecessary, and is a threat to sovereignty and inalienable rights. It increases the WHO's suffocating power to declare unjustified pandemics, impose dehumanizing lockdowns, and enforce expensive, unsafe, and ineffective treatments against the will of the people.

It's the usual Marxist one-size-fits-all approach. Everyone will be on the same page and science will cater to GLOBAL political whims.
And then, a candidate for Senate who knows what the other side is capable of doing speaks out:
Former Governor Eric Greitens, who is running for US Senate in Missouri was on the Real Talk Radio Network yesterday and he shared the following.

The Constitution is fundamental. The first amendment is everyone's God-given right and what have we had in this country? We've had Big Tech working hand in hand with radical leftists and RINOs to suppress true patriotic voices. It's happened to The Gateway Pundit. It's happened to Steve Bannon. It's happened to you and everyone who's dug into election integrity. It's happened to me, and so of course that's what we see. We've got this great news.…
The good news is that people are going to places like your show Joe. They're reading pieces at The Gateway Pundit. They're going out to get the real truth about what's happening in the United States of America, because they've seen how Big Tech and the propaganda press are always lying to us…

…They don't attack people because they disagree with their policies. They attack people viciously and personally why, because the left can't win on the facts. Their agenda is insane. All of it is insane. The whole leftist agenda…

…The left is actively trying to destroy this country…There can be no illusion.
More at Gateway Pundit.
From Anonymous Conservative:
Election projections indicate that Emmanuel Macron has won the second round of the French presidential elections, despite a big drop in support. All of these elections are rigged. Whether through computer magic, or a much more pedestrian kind of magic. But the rigging can only have its power if we do not know it is rigged, and we accept the results. Once it is revealed, the path is set, and there is nothing they can do about it.

Evidence emerging early in France of electoral fraud with voting slips for Marine Le Pen being unusable.

Protests erupt, because the France voters aren't happy with the election results. More protests here. Two people were shot dead for not stopping at a roadblock.
Although, a little birdie told me that the French people have an issue with Le Pen's father, and there multi-generational politics is a thing.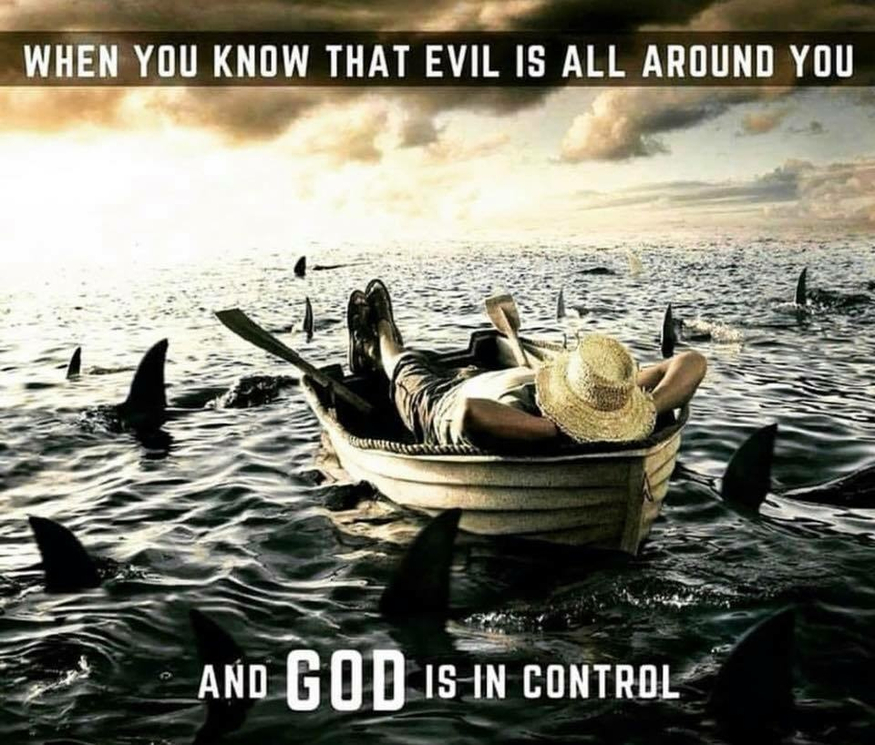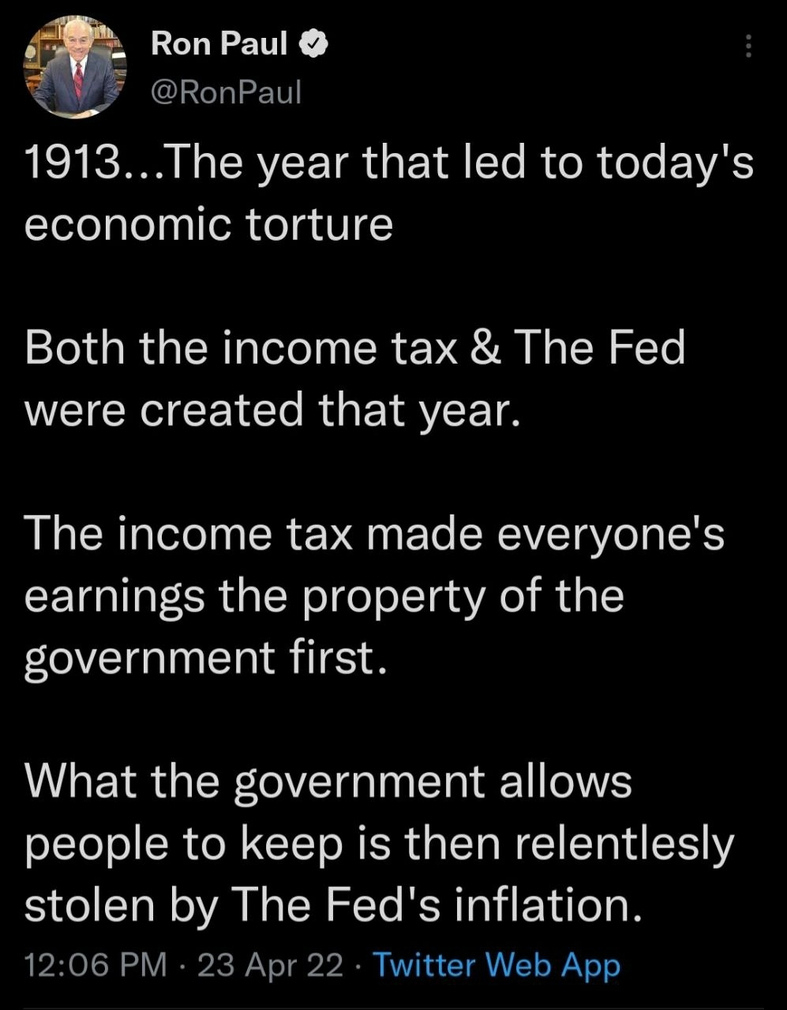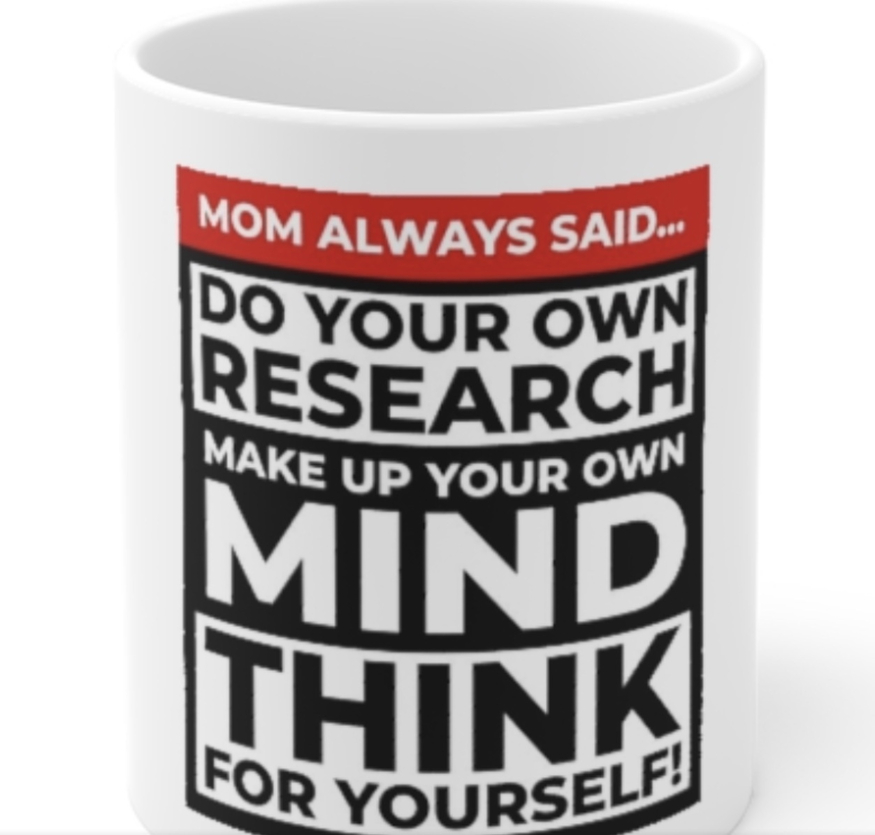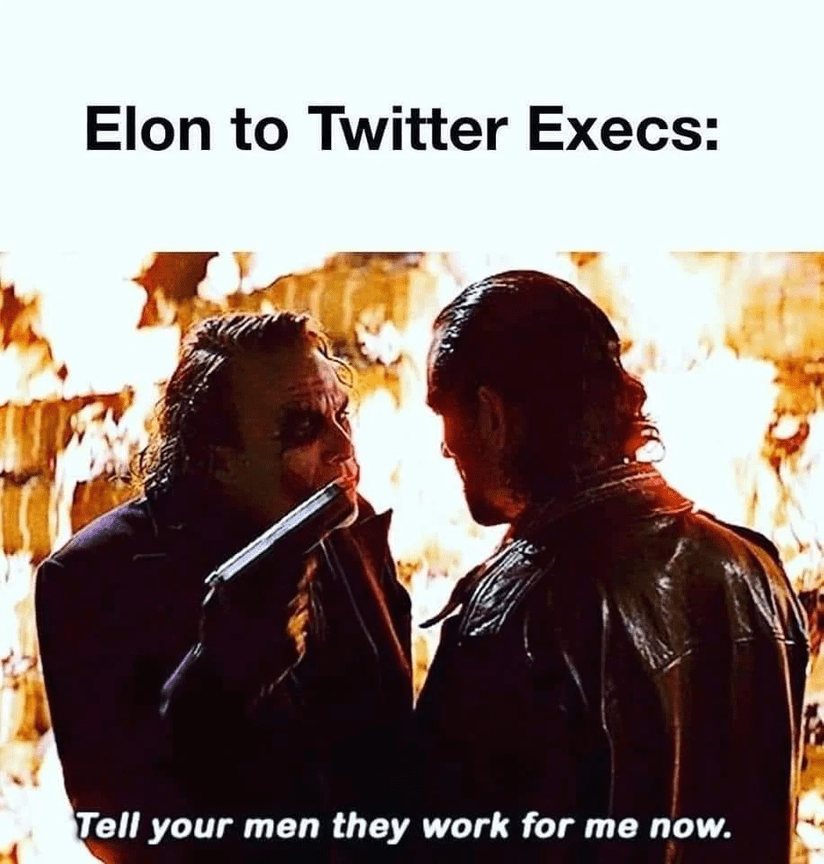 One minor problem here…the real Joe Biden is/was left-handed.
Have a good day y'all.
(I don't remember who brought this to a daily in the comments, but thanks.)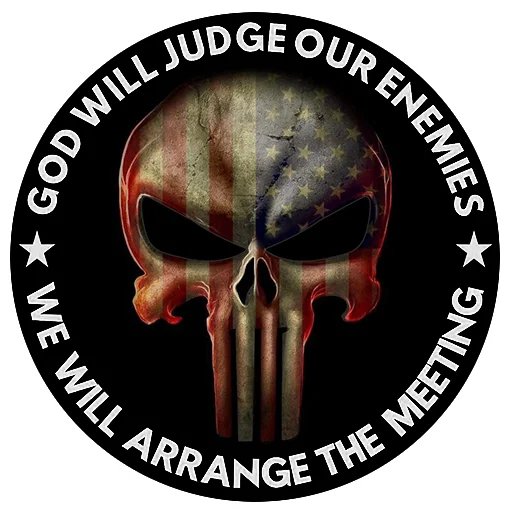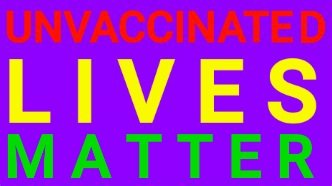 And, of course, the obligatory George Carlin: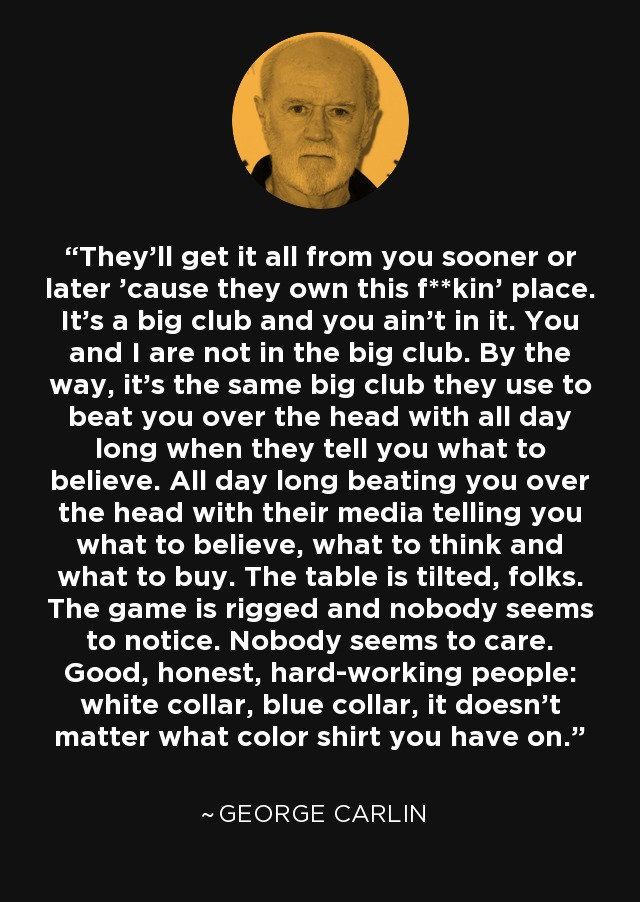 Per the Boss: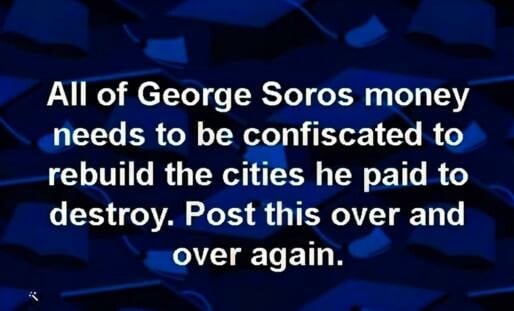 And now for the obligatory message from our sponsors:
Here at the Q tree we believe in the concept of CIVIL open free speech and the discussion that fleshes out ideas. When commenting and participating in the OPEN discussion on this thread all comments MUST NOT CONTAIN personal threats, baiting, name calling, or other anti-social words fomenting hate, violence or destruction. Our host Wolfm00n has strict rules about that.
Fellow tree dweller Wheatie gave us some good reminders on the basics of civility in political discourse:
No food fights.
No running with scissors.
If you bring snacks, bring enough for everyone
Please, stock up on blanks for celebratory gunfire, be ready to swing from the chandeliers…and no messing with the nuclear weapons.
Please remember to remain locked and loaded and ready for trouble should the insurrectionists try to invade your space.
Those who have things to say that do not fit the generally accepted limits of "civil" discussion, Wolf has provided a venue known as the UTree. You're welcome to visit over there and say hi to anyone hanging out over there. The "Rescue Thread" is also over there. In the event a rendezvous of the tree is needed, please check it out, as well as the newest rescue venue.
Auntie DePat's requests:
If you see something has not been posted, do us all a favor, and post it. Please, do not complain that it has not been done yet.
The scroll wheel on your mouse can be your friend. As mature adults, please use it here in the same manner you would in avoiding online porn.
Thank you so much for any and all attention to such details. It is GREATLY appreciated by more than one party here.
One other vital note:
Please, review these rules that our host Wolfm00n outlined toward the beginning of the growth of the tree itself. it won't take long.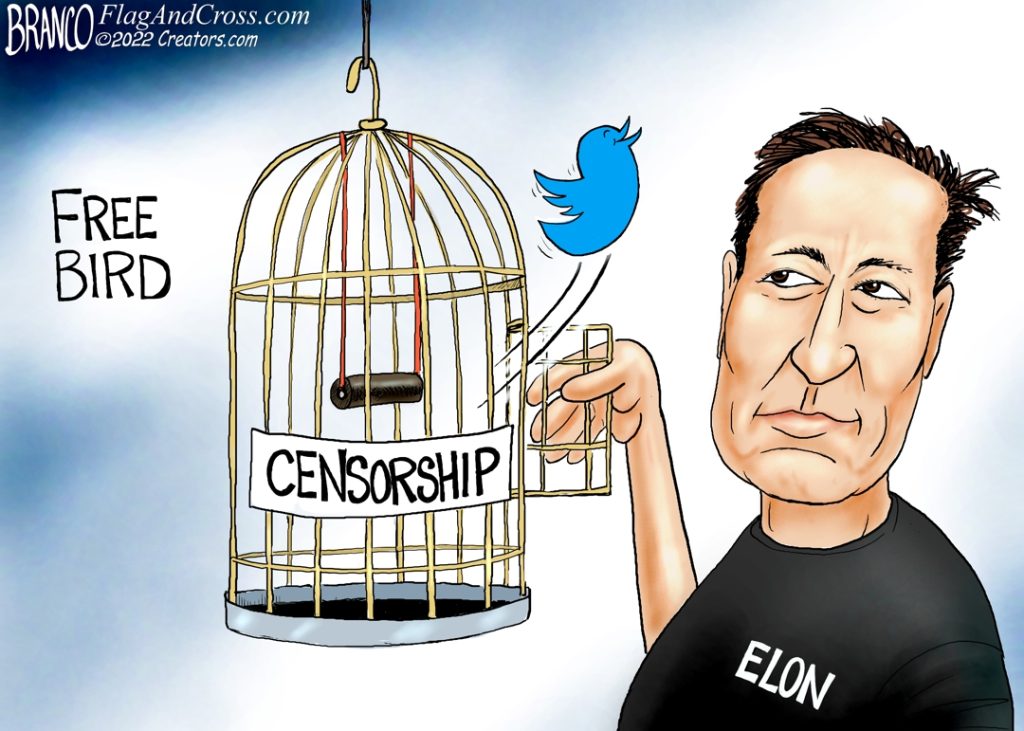 __________________________________________________
ACTS 5:17-26
17But the high priest rose up and all who were with him, that is, the party of the Sad'ducees, and filled with jealousy 18they arrested the apostles and put them in the common prison. 19But at night an angel of the Lord opened the prison doors and brought them out and said, 20"Go and stand in the temple and speak to the people all the words of this Life." 21And when they heard this, they entered the temple at daybreak and taught. Now the high priest came and those who were with him and called together the council and all the senate of Israel, and sent to the prison to have them brought. 22But when the officers came, they did not find them in the prison, and they returned and reported, 23"We found the prison securely locked and the sentries standing at the doors, but when we opened it we found no one inside." 24Now when the captain of the temple and the chief priests heard these words, they were much perplexed about them, wondering what this would come to. 25And some one came and told them, "The men whom you put in prison are standing in the temple and teaching the people." 26Then the captain with the officers went and brought them, but without violence, for they were afraid of being stoned by the people.
PSALMS 34:2-9
1I will bless the LORD at all times; his praise shall continually be in my mouth. 2My soul makes its boast in the LORD; let the afflicted hear and be glad. 3O magnify the LORD with me, and let us exalt his name together! 4I sought the LORD, and he answered me, and delivered me from all my fears. 5Look to him, and be radiant; so your faces shall never be ashamed. 6This poor man cried, and the LORD heard him, and saved him out of all his troubles. 7The angel of the LORD encamps around those who fear him, and delivers them. 8O taste and see that the LORD is good! Happy is the man who takes refuge in him!
JOHN 3:16-21
16For God so loved the world that he gave his only Son, that whoever believes in him should not perish but have eternal life. 17For God sent the Son into the world, not to condemn the world, but that the world might be saved through him. 18He who believes in him is not condemned; he who does not believe is condemned already, because he has not believed in the name of the only Son of God. 19And this is the judgment, that the light has come into the world, and men loved darkness rather than light, because their deeds were evil. 20For every one who does evil hates the light, and does not come to the light, lest his deeds should be exposed. 21But he who does what is true comes to the light, that it may be clearly seen that his deeds have been wrought in God.
As always, prayers for the fight against that which seeks to enslave us are welcome.
Please include: President Donald Trump, the Q team, our soldiers in the field, special forces, tactical units, first responders and those working behind the scenes…and any and all people with family members in the hospital, COVID or not.
And…members of the QTree who no longer participate for one reason or another.
It is quite clear, as per Wolf's message from July, that we are under spiritual attack. Building up a robust arsenal of prayer and discipline is a must in fighting the enemy and his minions.
In that spirit, the Prayer to St. Michael the Archangel from Tuesday's threads, and the Breastplate of St. Patrick, not to mention the Litany of Humility are favorites recommended by exorcists in spiritual warfare.