Thank you all for understanding that some weeks life just happens. I think I'm good now.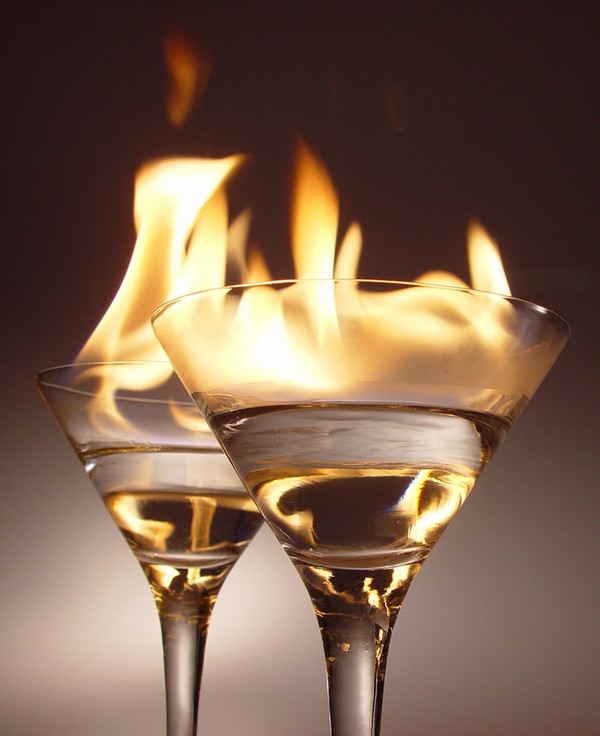 Pour vodka in a highball glass. Fill balance of glass with cider, stir, and serve. Add ice cubes if you like.

Best served in a Highball Glass.
Now that we have that out of the way, I stumbled upon a video on GAB, which is a MUST WATCH for people with teenage and young adult women in their families. I can only link the post, but PLEASE watch a dad point out what was found on his daughter's car that is a marker for human traffickers.
Okay, tab clearance night.
With every new development, the story gets stranger. Jonathan Turley agrees.
That's been amended…sort of…but still, the Trumps have driven the commentary from the beginning of the ordeal.
Now Garland says he did approve the operation, but still, if it was a deep state maneuver, it backfired. Big time.
Putting aside the legality of the whole thing, I have a bunch of questions.
Did President "Return to Normalcy" approve this, or is America now run by a shadow government? Biden claims he didn't know about the raid. If true, that's even scarier than the raid.
Has Merrick Garland erased any doubt that the Deep State is a genuine threat to our republic?
Is there any need for more evidence to fire Chris Wray and impeach Merrick Garland?
Has anyone made a stronger argument than Merrick Garland for limited government?
Does this raid undermine or reinforce the notion that we now have a two-tiered justice system?
If searches of ex-presidents are now accepted practice, who has the most to hide: Bill Clinton, Barack Obama, Donald Trump, or Joe "Ten Percent for the Big Guy" Biden? It's a valid question because they're all fair game now.
Is it just a coincidence that Director Wray cut his Senate testimony short, and skedaddled out of Washington just days before the raid? Might he have been worried about a leak concerning the raid while he was still seated before Senator Grassley?
Do we have enough now to at least start talking seriously about disbanding the FBI?
Is this the "return to normalcy" that the Democrats promised us?
Has this action "red-pilled" any traditional Democrat voters? Has this action shamed any of them, similar to how the FBI has shamed former agents?
Will this raid encourage or discourage Democrat voters from going to the polls in November?
Has this action gotten any independent voters off of the fence? If so, are they likely to fall left or right after news of the raid?
Are people suffering through stagflation getting sick of the Democrat party's obsession with the last election?
Will this raid enhance or poison future legislative cooperation?
Will this be the "crossing of the Rubicon" that actually forces RINOs to take a side?
Did the NeverTrumps not see the character of the people they were climbing into bed with? Do they see now that they should have used protection?
Is this the kind of banana republic b——- that the NeverTrumps meant to unleash on America when they sided with the Dems?
Where do the NeverTrumps stand on the raid? Are they against or in support of the action? Do they have any principles left, or has hatred burned their consciences to ashes?
What is Liz Cheney's position on the raid? Does her hatred of Trump outweigh her love of country? I have the same question for Kevin "Real Man" Costner and Senator Pierre Delecto.
Has this raid increased or decreased the likelihood that The Donald will run again? I'm sure the Dems have contemplated this question a lot.
Has this raid increased or decreased the likelihood of The Donald being re-elected? I'm pretty sure the Dems didn't spend much time thinking this one out.
Did the Dems consider that this action might actually help to rehabilitate Trump's image? They created an America in which victimhood is admired — and they just made Trump public victim number one.
Has Merrick Garland converted Trump from a mean-tweeting ogre to a sympathetic martyr yet?
Could the Biden administration have possibly done anything more potent to maximize Republican turnout in November?
Has this angered average Americans? If so, how are they likely to respond? Did the Dems devote even one brain cell to that question?
These are not rhetorical questions. I have suspicions about the answers — but I don't know for sure. I am pretty sure the Democrats don't know, either — which makes this raid seem all the more desperate.
Getting ahead of those long wait times with a luxurious rest stop.
And then….
Tweety Tweets:
"Sometimes you have to SHOW the people."
PAY ATTENTION! GRASSLEY CORN COMMS!
Your guess as to what this means is as good as mine, but the corn field behind a cousin's place in Southern Illinois had a lovely looking crop on Wednesday ready to be picked.
Whatever. The sane people have moved on.
MEME STASH: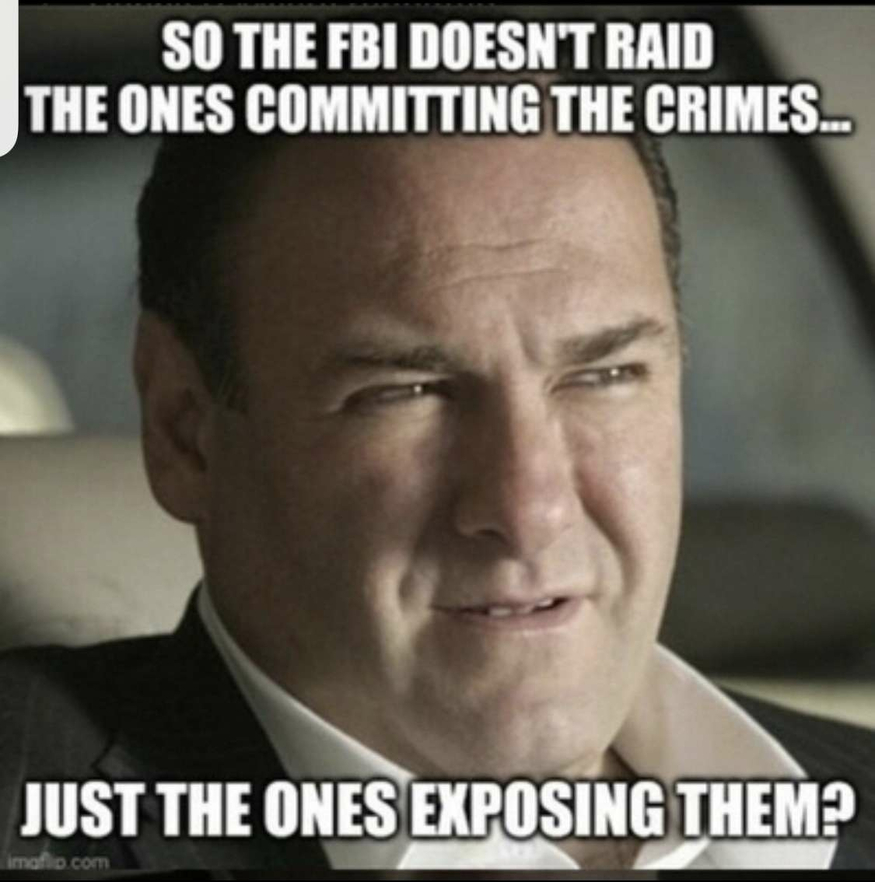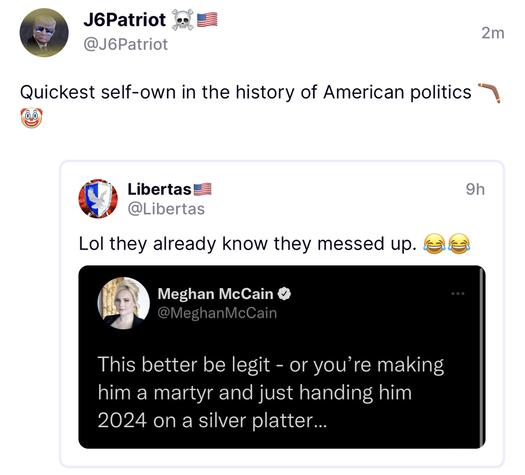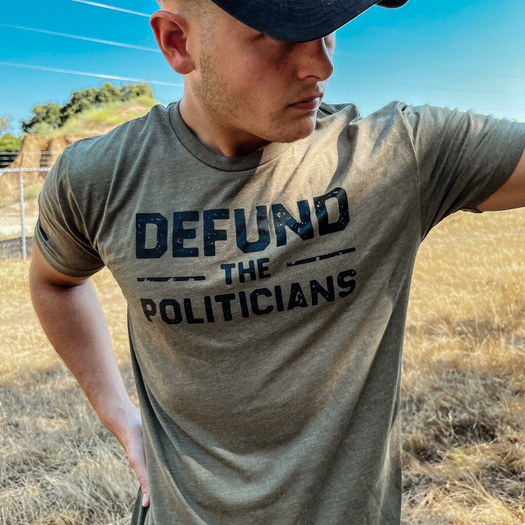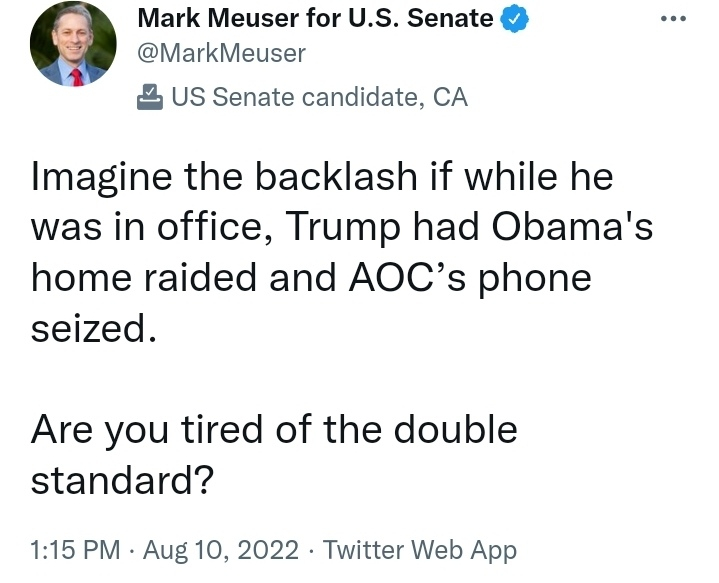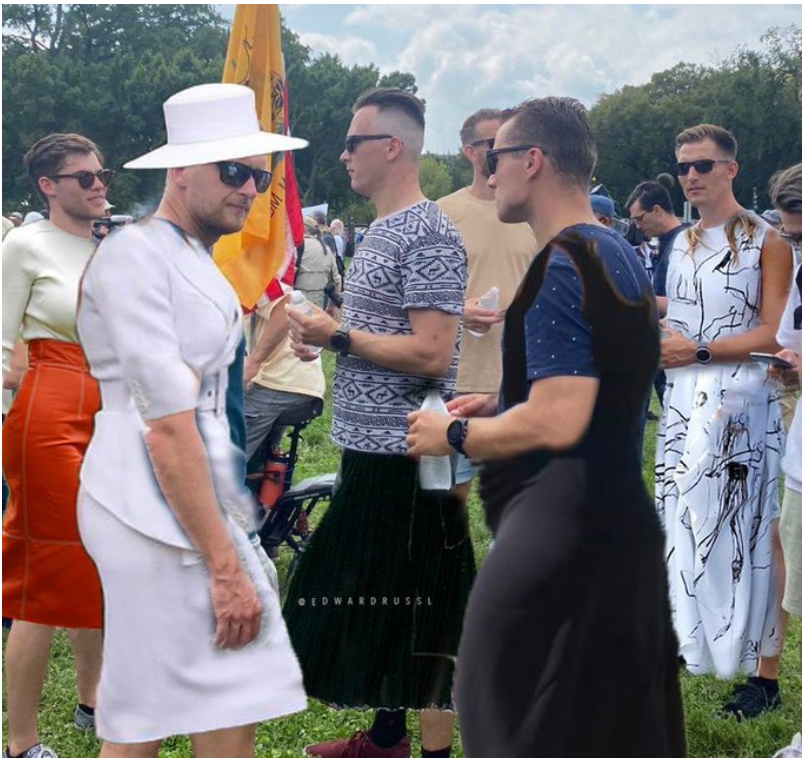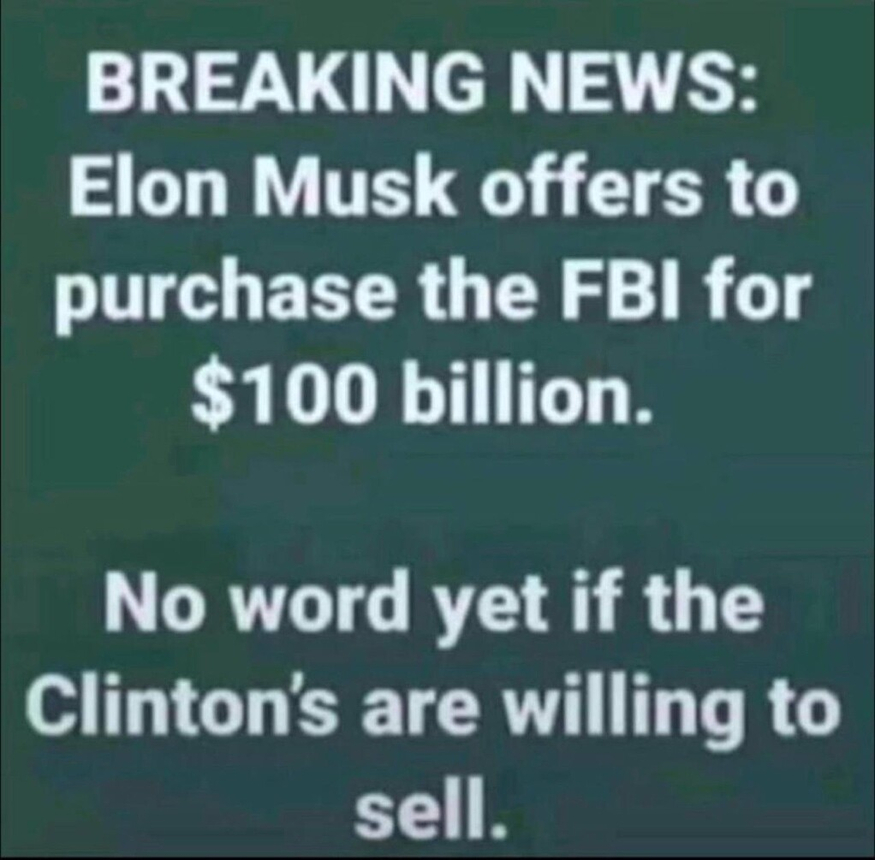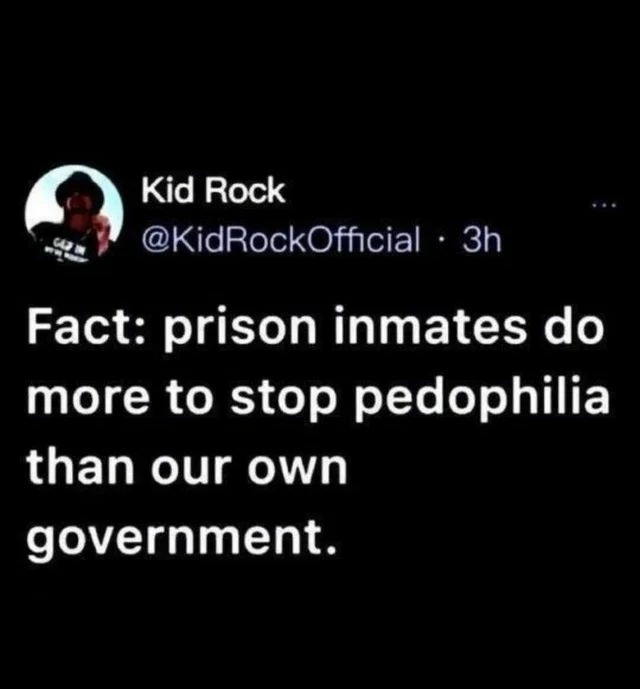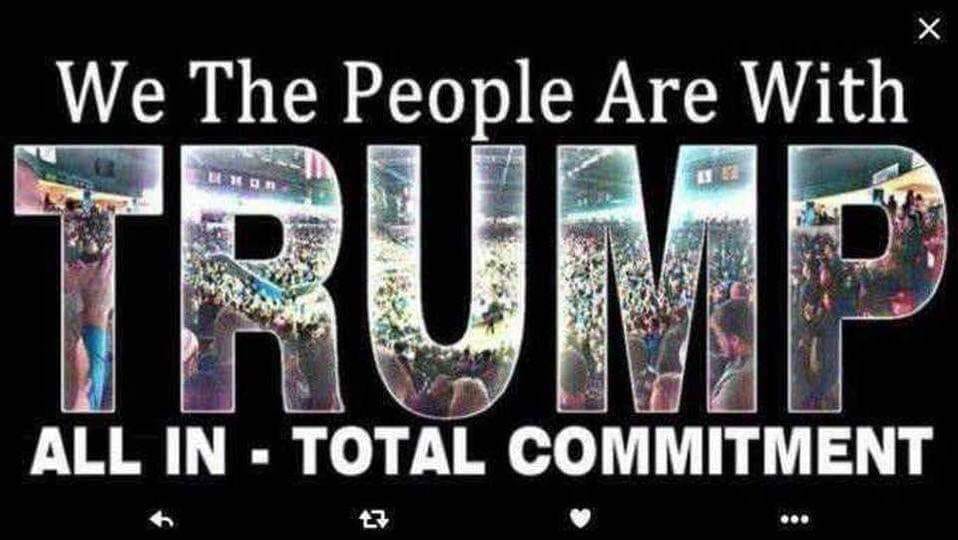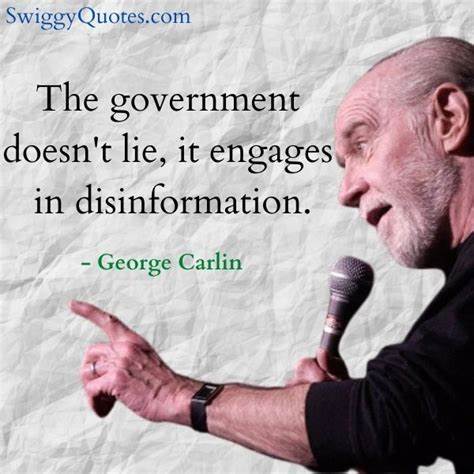 And now for the business portion of the post borrowed from Tuesday:
Guidelines for posting and discussion on this site were outlined by our host, WolfM00n. Please, review them from time to time.
The discourse on this site is to be CIVIL – no name calling, baiting, or threatening others here is allowed. Those who are so inclined may visit Wolf's other sanctuary, the U-Tree, to slog it out. There is also a "rescue" thread there for members of the Tree to rendezvous if the main site goes kablooey. A third site has been added for site outages of longer duration.
This site is a celebration of the natural rights endowed to humans by our Creator as well as those enshrined in the Bill of Rights adopted in the founding documents of the United States of America. Within the limits of law, how we exercise these rights is part of the freedom of our discussion.
Fellow tree dweller the late Wheatie gave us some good reminders on the basics of civility in political discourse:
No food fights.
No running with scissors.
If you bring snacks, bring enough for everyone.
And Auntie DePat's requests:
If you see something has not been posted, do us all a favor, and post it. Please, do not complain that it has not been done yet.
The scroll wheel on your mouse can be your friend. As mature adults, please use it here in the same manner you would in avoiding online porn.
_____________________________________________________
ISAIAH 12:2-6
2"Behold, God is my salvation; I will trust, and will not be afraid; for the LORD GOD is my strength and my song, and he has become my salvation." 3With joy you will draw water from the wells of salvation. 4And you will say in that day: "Give thanks to the LORD, call upon his name; make known his deeds among the nations, proclaim that his name is exalted. 5"Sing praises to the LORD, for he has done gloriously; let this be known in all the earth. 6Shout, and sing for joy, O inhabitant of Zion, for great in your midst is the Holy One of Israel."
SATIRE!
Have a great weekend.