I will try to make this fast.
Yesterday evening began a long discussion of Dark Brandon's little speech with the odd lighting that created a Nazi eagle illusion in Independence Hall (yes, they're THAT evil).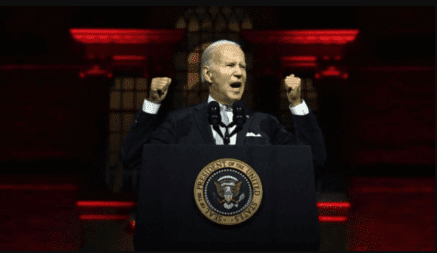 Among the things I said was this:
I think this was for the literally satanic part of his audience.

This was a "rite" of some kind.
Later, I said this:
Several of the top Nazis were occultists. Two of the top BLM gals are practicing satanists. Hollywood loves it like a good fetish.

I am certain there is a big satanic component behind this puppet government.

Gil00 asked me to expand on this, as well as other comments further down the page.
First of all, do read Sadie's comments HERE, which I am also including now.
---
Online
September 1, 2022 22:03
DP posted this tweet upthread, but I wanted to make a separate thread about it.
Today—9/1—is the start of False Flag season. The numbers 9 and 1 almost always show up in their major ops (9/11, COVID-19, Route 91 Las Vegas concert).
So no, Ric, I don't think this was a "huge mistake" at all. I think the date and set are deliberate. I think this is a ritual or, at the very least, the official start of their new psy-op for false flag season.
Dark blood red background, evil and condescending tone of voice & squinting eyes.

Negative words & themes – and constant condemnation.

Who staged this? Who wrote this?

Huge mistake. pic.twitter.com/PcIst7Wra8

— Richard Grenell (@RichardGrenell) September 2, 2022
---
Later, Sadie brought this information:
---
Online
September 2, 2022 02:36
4chan weighs in on The Ritual. Predictions are that they're laying the groundwork for 1) arresting Trump, 2) executive order "fortifying" the upcoming mid-terms (prediction not pictured in screenshot), or 3) assassination psy-op (wouldn't surprise me at this point if that's how they discard the puppet). Only posting this in case one of the above actually happens. They're clearly laying the groundwork for something.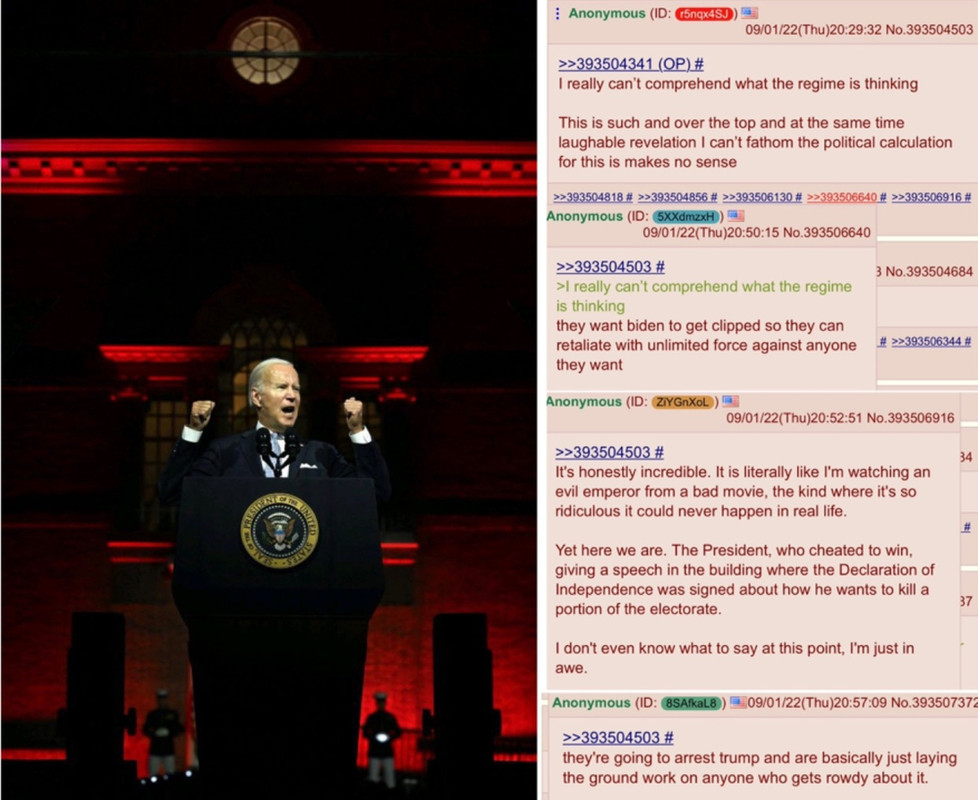 ---
I don't really have insight into what the satanic or Luciferian goals are here, but I want to talk about some things that will assure you of exactly what we are up against, and why your faith in God – and from that, in His divine providence for America – through the most terrible times – is absolutely critical.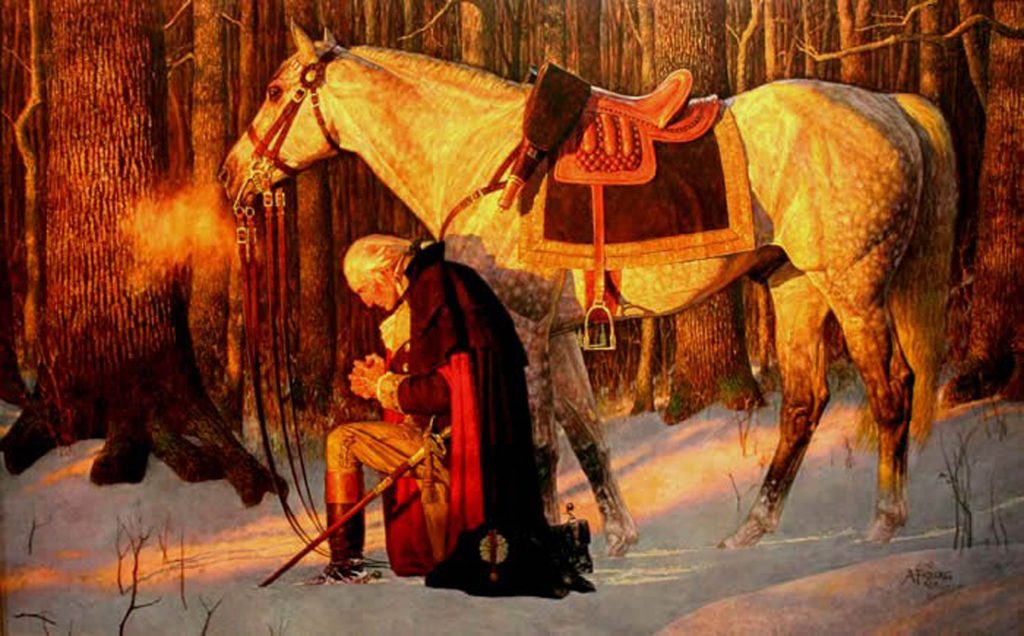 First, let's look at the symbolism of "the red and the black". The following web site is an amazing reference. I really encourage you to check it out, to see examples of red/black occult symbolism.
LINK: http://whale.to/b/red_black.html
ARCHIVE: https://archive.ph/asAE7
One key point from the linked page is as follows:
"To worship Lucifer, one must wear mostly red and black."
Note that not everybody who ever wore red and black was a satanist or Luciferian. You can rightly assume that every occultist worshiping Lucifer has likewise not worn black and red, either. That's not what I'm saying, and not what the reference implies. However, you can be sure that there are people in Hollywood and the music industry, who are actively promoting satanic and Luciferian memes, actions, images and references, to be fronted by the people they control. A fashion choice of red and black often has MEANING. Remember that LIES are fine with these people. Implications that their "stars" are on a satanic or Luciferian path may simply be one more deception. Or maybe not. The SYMBOLS, however, are often the point.
Now – I had learned about the "red/black" occult thing when I was much younger. I had a friend who had the most excellent Blue Oyster Cult double album, way back when, which made me an instant fan of their music.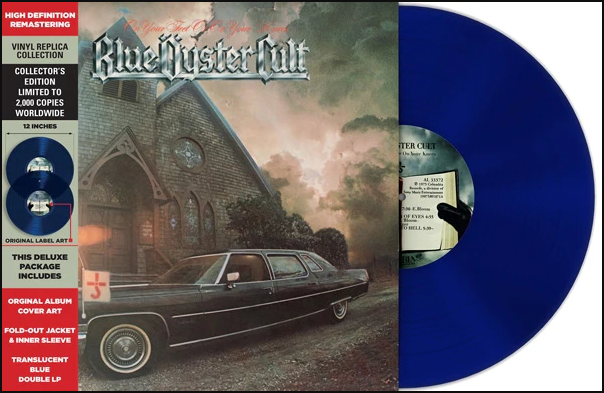 Our peer group debated whether the members of Blue Oyster Cult were ACTUALLY occultists of some kind, or just making teasing references to occult things.
Some of my friends assured me that these people were just kidding around – that they were very smart and intelligent people, having a good time by making all these satanic references, but no way were they ACTUALLY occultists, which we thought was dumb.
I mean, the name of the album is "On Your Feet Or On Your Knees" – right? The gloved hand holding the song listing on the vinyl? YAGODDABEKIDDIN. Right? It is SO over the top. Just ridiculous.
Well, the occult symbolism is indeed so pervasive, that I figured out EVENTUALLY, one way or the other, it's not good. My attitude about Satan and the occult NOW is that it's all one big classic "fuck around and find out" scenario. You gonna dabble, even "not really"? You gonna die.
But back then? Aw, it's just stupid and funny. These people can't be REAL occultists. They're just having a good time.
BUT – setting that all aside, one of my friends was very informed about Satanists, and he assured me that the song "The Red and the Black", which appears on that double album, was glorifying the satanic colors – which were also the Nazi colors.
Using another BOC song, "ME 262" – about a German WWII airplane, this person convinced me that the members of the band were also, to some extent, what we called "Hitler freaks" – people who were fascinated by Hitler and the Nazis – but not ACTUALLY Nazis. Indeed, back in that day, a lot of Jewish guys laughed at and made fun of Nazis – both the originals and any reincarnations. ME 262 seemed in that vein. Again, THAT was part of why "The Red and The Black" seemed similarly unserious. It wasn't just an occult joking thing – it was also a Nazi joking thing.
But LISTEN TO THE WORDS OF ME 262 NOW.
He told me that BOC "got off" on sliding nutty lyrics and topics past people – that this somewhat cynical love of fooling people was really what was going on – and NOT that these people were real occultists of any kind.
Even the band's name, which can be abbreviated as "B. O. Cult", was just guys with a sense of humor.
Now – you may accept that, or not. You may realize that "fooling people" is a HUGE part of the occult – or you may think one would be overreacting to be suspicious of comedy. But what I'm going to do now is to freak you out just a bit.
You have surely heard "Don't Fear The Reaper", and the innocent explanation thereof. We've discussed that on this site. As many have noted, there are even Christian interpretations of the song.
Here is an exemplary "normie" reaction to the song.
But where I want to take you next, is the transition from normie to how this song has "naturally" been used in movies and television.
If that album cover with the magician is going to wake you up a bit, now might be a good time.
Watch the transition in the first few minutes of this next video (which you have to watch on YouTube).
LINK: https://youtu.be/QPoX4WPhl2M
First, the song was used in the horror movie Halloween – and its remake.
It was also used in the TV adaptation of Stephen King's "The Stand" – as the background music peering over dead bodies from a "real" pandemic.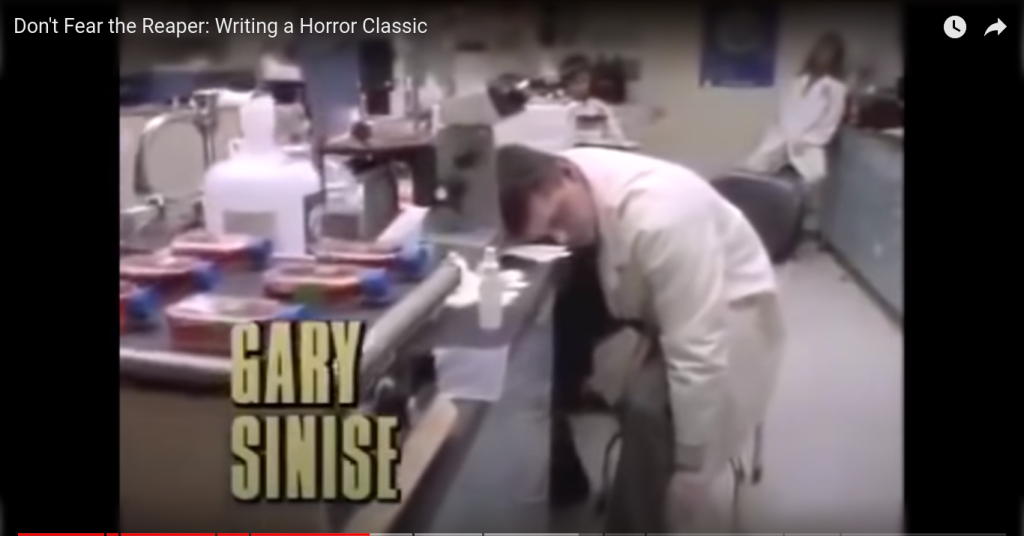 The rest of the analysis shows that this really is an ingenious song – but I truly want to caution people that, just because there is definitely a nice, innocent, and almost (but not quite) pure reading of it – indeed, a very tempting reading of it – there are MANY other readings of it.
And THAT gets to the heart of BOC's music, IMO. It is indeed poetic, having layers of meanings. And if you've read anything about the poets of yore, you know that they themselves often had multiple levels to their own personas, many of those levels FAR from moral.
Now – let's get back to "The Red and the Black".
Another version of the song:
Here are the lyrics.
---
[Verse 1: Eric Bloom]
Canadian Mounted, baby
Police force at work
Red and Black
It's their color scheme
Get their man
In the end
[Chorus: Eric Bloom]
(It's all right) it's all right
(It's all right) it's all right
(It's all right) oh yeah, my honey knows it's all right
(It's all right) it's all right
(It's all right) it's all right
(All right) oh yeah, baby knows it's all right
(You'd kill, you'd maim) ah, c'mon kill 'em
(You'd kill, look out)
[Verse 2: Eric Bloom]
C'mon my husky
Frontenac Chateau, baby
I cross the frontier at ten
I got a whip in my hand, baby
And a girl or a husky
At leather's end
[Chorus: Eric Bloom]
(It's all right) it's all right
(It's all right) it's all right
(It's all right) oh yeah, baby knows it's all right
(It's all right) it's all right
(It's all right) it's all right
(All right) oh yeah, baby, yeah it's all right
(You'd kill, you'd maim) ah, c'mon kill 'em now
(You'd kill, you'd maim)
[Guitar Solo]
[Verse 3: Eric Bloom]
Hornswoop me bungo pony on dogsled on ice!
Make a dash for freedom, baby
Don't skate on polar ice
It's too thick to be sliced by the light!
Of long and white polar nights
[Chorus: Eric Bloom]
(It's all right) it's all right
(It's all right) it's all right
(It's all right) oh yeah, baby knows it's all right
(It's all right) it's all right
(It's all right) it's all right
(All right) yeah, knows it's all right
(You'd kill, you'd maim) ah, c'mon and kill now
(You'd kill, you'd maim) maim 'em too
Ah, break it up
[Instrumental Outro]
---
Ah – so "The Red and the Black" is just a fun, nutty song about the Canadian Mounties?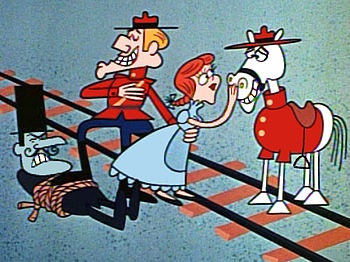 Maybe the same mounties that seem to have gone the way of the FBI vis-a-vis those truckers who didn't want to get injected with a globalist depopulation shot?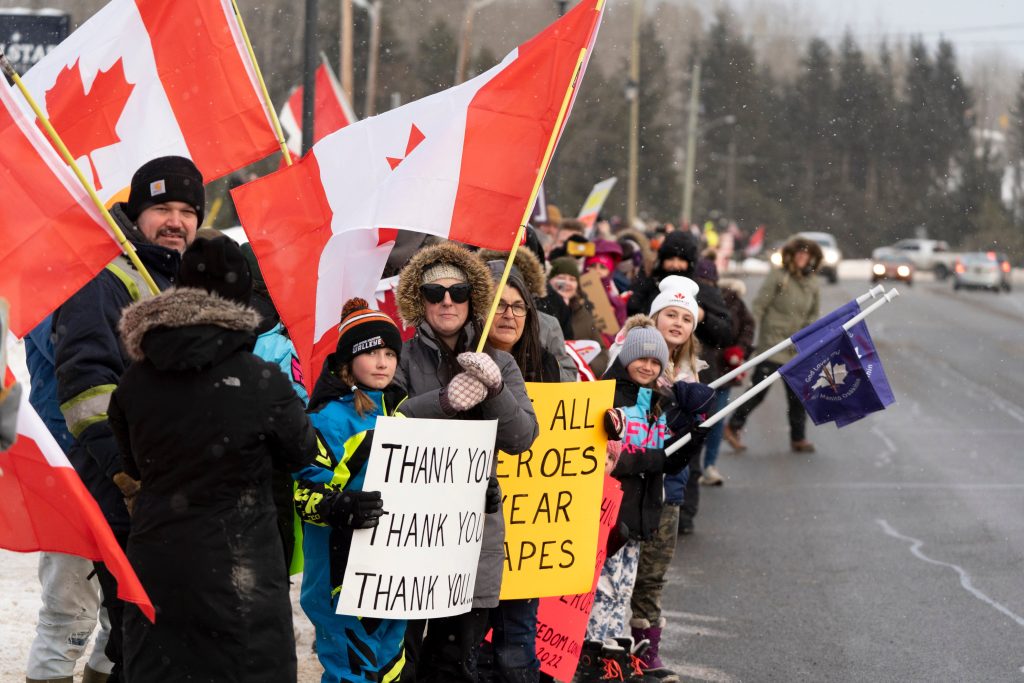 What I find interesting is that by making a bit of a "Canada to Germany" switch, the song makes a lot more sense. My friend back in the day swore that the song was a thinly disguised glorification of "S&M", and that it was indeed about the Nazis.
Who knows?
And if band members said otherwise, would you believe them?
No matter what, I think we should all take note of which B.O. Cult album that song happens to appear on.
Tyranny and Mutation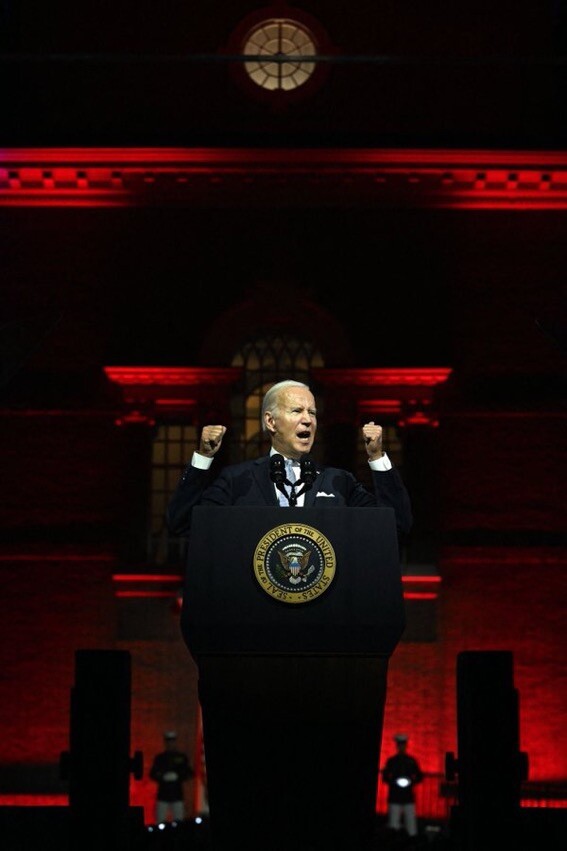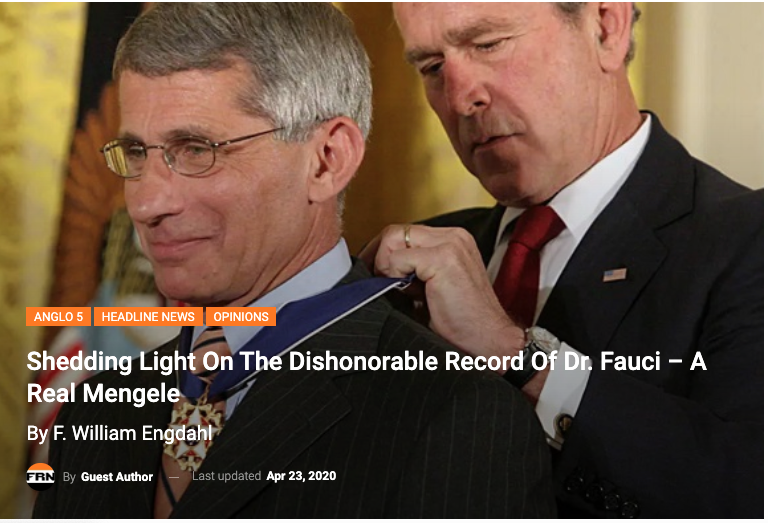 Kind of an odd coincidence, for sure. But that's how things roll in the Satanic world, IMO. Signs and warnings. Which is also why "symbolism is their downfall".
(Hat tips WSB and Sadie)……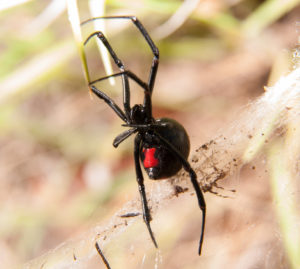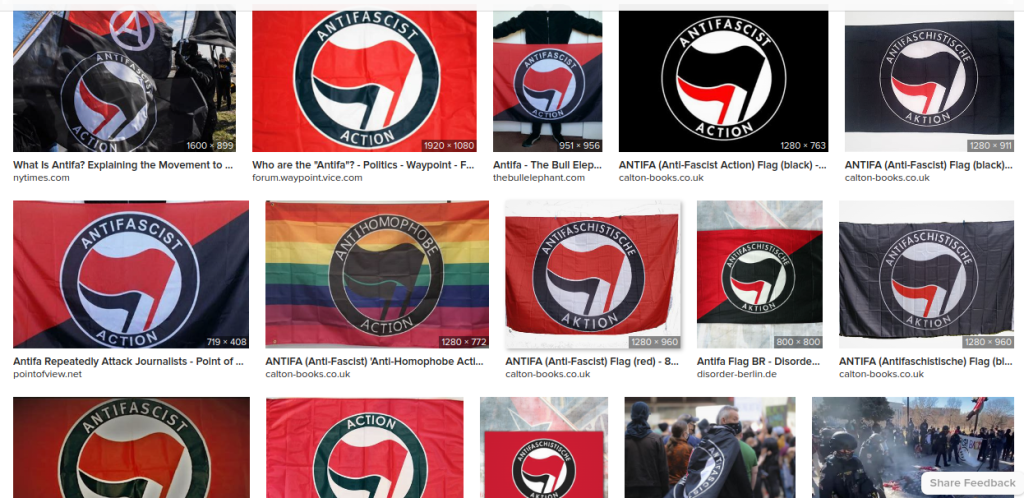 Seriously, the back of that album tells you a lot about the band. Worth a close reading.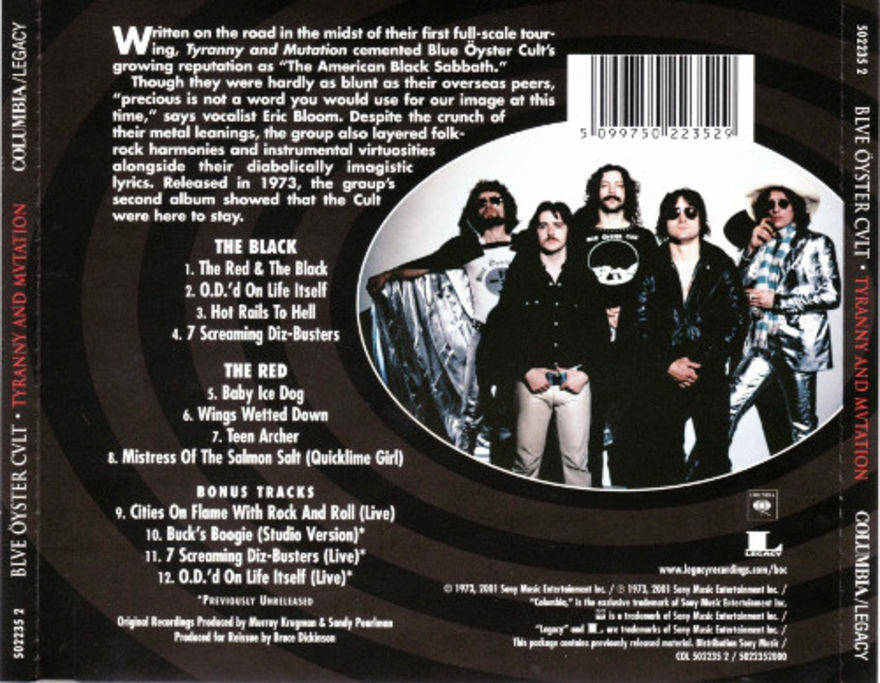 "Diabolically imagistic lyrics"?
Or as stated by a critic…..
Robert Christgau, writing for The Village Voice, praised the band's disregard for "the entire heavy ethos", but wondered if the "parody-surreal refraction of the abysmal 'poetry' of heavy" in the lyrics could be a start for a return to conformism.[9]

https://en.wikipedia.org/wiki/Tyranny_and_Mutation
Like I said, many levels to those lyrics.
Easily more than nine – most of which you can stay off of, if you're smart.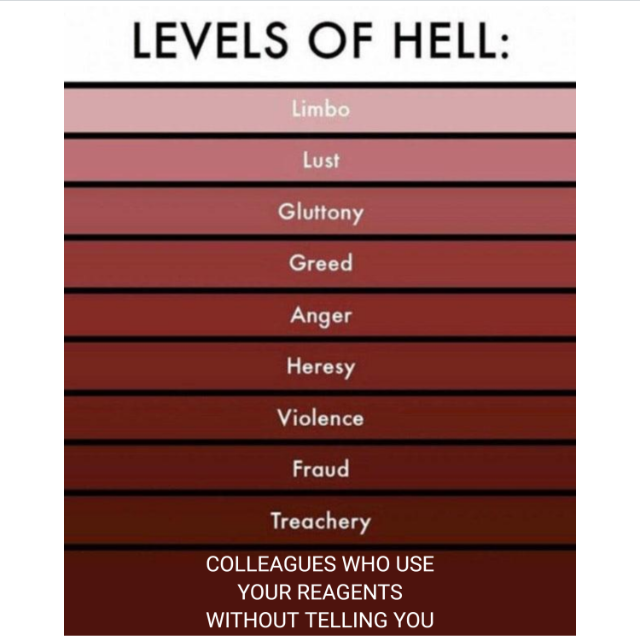 You choose your own interpretations! Indeed, choosing one's own interpretation (e.g., "Deplorables") is a way of FIGHTING BACK SPIRITUALLY.
NO FEAR.
It's totally legitimate to PUSH BACK spiritually.
But as far as COLORS, I'll be sticking to the red, white and blue!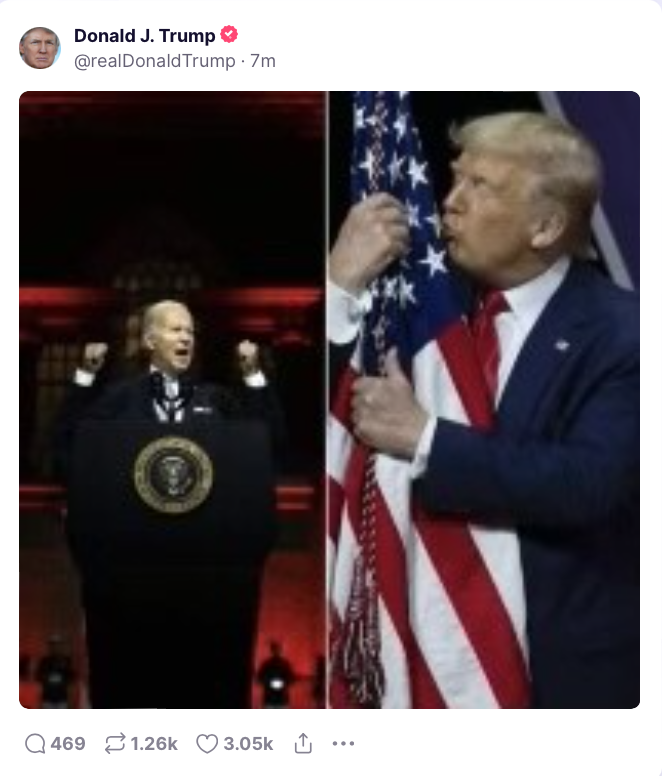 W
---
Some history of BOC, for those interested…..
Note commendation of band member as an educator by President Barack Obama. (!!!!!)