Are you ready kids?
Like, Joe, who was to blame for the Crash of 2008 and the Great Recession, whatever? Oh yeah, I remember now. "Greedy bankers" was the agreed-upon narrative of your devoted regime scribes. Er, no, silly boy. The proximate cause of the Great Recession was Little Ben Bernanke, Chairman of the Fed, who decided in September 2008 that he didn't have the authority to bail out Lehman Brothers after the jolly old inflationary real-estate boom of the 2000s.

Ben, oh Ben! Didn't you know that the one and only justification for the Federal Reserve System — apart from its vitally important role to print all the money that's fit to print – is to act as the "lender of last resort?"
Thanks to the protected life of leisure most Americans enjoy today, it seems unfathomable now that the fight for independence was fought in the very farms, fields, streets, yards, alleyways, and hills surrounding the colonials' homes. It is said that at least 20,000 colonists were killed during the Revolutionary War. How many families destroyed? How many homes torched? Crops burned? Personal effects taken? The questions are endless, as was the devastation and despair. The ultimate price that so many men and women paid with their own blood, sweat, and tears, in the belief that there was something better, to form a more perfect union, a union that they themselves would never experience. How does one even begin to repay that favor?

I once naively believed that the fight for the freedoms our patriots provided us, the American Dream, was over. That we won our independence, and now we'll always be protected from the tyranny and oppression thanks to our Constitution, and that we'll all have freedoms most people around the world can only dream of thanks to the Bill of Rights. I was so naïve. As I became more and more interested in American politics, and in turn, political history, the more I became acutely aware that the fight for our freedoms is never over. It may be on the back burner for awhile, simmering quietly, but it never goes away. Eventually, that pot on the back burner boils over if you're not paying enough attention to it.
Mark Granza: Giorgia Meloni was elected Premier of Italy on Sunday. You've worked very closely with her in the past. Did you call her to congratulate her on the victory?
Steve Bannon: Let's say we communicated our support beforehand and we communicated our great thrill at her amazing victory.
Mark Granza: What do you think her party's victory signifies for the future of Populism in the West?
Steve Bannon: Oh, it's a major victory. When I first met her, the party was polling at 2%. So that shows populists the importance of doing the work. She's a perfect example. Somebody who just grinded through, worked hard, built up, and ended up with 26% of the vote, with virtually no money, right? Brothers of Italy is not a well-funded organization. So I think the lesson for every person out there, particularly in Europe, is: you can do this. But of course it takes hard work and also a real understanding of the issues you're addressing – and she really does. She's been going to these conferences around Europe talking about the importance of God, Homeland and Family, and she stuck to it. So I think that's the biggest lesson for politicians around the world: it's just not going to happen. It's not going to be dumped in your lap. You can't just sit on social media and complain, bitch and moan. You have to do the work.
The reason this is news again is that apparently there's a whistleblower who's come forward to confirm that, yes, she was a spy. But back in January of this year, Peter Schweizer, in his book Red-Handed, mentioned her by name and said she'd been employed by the Chinese government's National Development and Reform Commission as a research assistant. Then she went to work for an investment firm called OpenGate Capital, which had known ties to the CCP. So, along with her move to the CEFC, her employment history shows a solid association with the Chi-Comms. And in 2017, when Hunter Biden went into business with CEFC, she was "assigned" to him. It's hard to imagine they would "assign" any person to him who wouldn't be spying.

As House Oversight Committee member James Comer of Kentucky says, it's yet another "national security nightmare" connected to Hunter Biden. JiaQi ("Jackie") Bao certainly did prove invaluable to Hunter in brokering the deal between CEFC and natural gas suppliers in the U.S.

And why would a short-term Chinese assistant be so interested in getting "Uncle Joe" elected as President?
So whatever group the left selects as its strategic target of compassion makes the cut not because of genuine suffering or injustice, but because it has been identified as a potentially lucrative ally — rich in votes, or cash, or opportunities to manipulate and control people emotionally. That's why leftists can weep real tears over hulking male athletes who wish to mow down girls on the rugby field or pummel them in boxing rings. Then coldly shrug as a majority of unborn black New Yorkers die in the womb.

Now you understand why Western feminists are busy denouncing the slightest protections for unborn children as a "war on women," and eerily silent on the real, bloody persecution of women around the world. How many residents of Martha's Vineyard, or writers for women's magazines, are speaking up about what's happening in Afghanistan? "What's happening there?" you might ask, since it's barely being reported.
The American Medical Association (AMA) sent Attorney General Merrick Garland a letter Monday calling on him to "investigate the organizations, individuals, and entities coordinating, provoking, and carrying out bomb threats and threats of personal violence against children's hospitals and physicians across the U.S."

"The attacks are rooted in an intentional campaign of disinformation, where a few high-profile users on social media share false and misleading information targeting individual physicians and hospitals, resulting in a rapid escalation of threats, harassment, and disruption of care across multiple jurisdictions," the AMA, the American Academy of Pediatrics (AAP) and the Children's Hospital Association (CHA) said in the letter. "Our organizations have called on technology companies to do more to prevent this practice on digital platforms, and we now urge your office to take swift action to investigate and prosecute all organizations, individuals, and entities responsible."
They're going to go after Matt Walsh. Using the DoJ. For reporting what happens in hospitals where money is put ahead of ethics and sense.
Yet another reason to not watch that unfunny program.
In my distress I cried unto the LORD, and he heard me. Deliver my soul, O LORD, from lying lips, and from a deceitful tongue. What shall be given unto thee? or what shall be done unto thee, thou false tongue? — Psalm 120:1 – 3

It was not so long ago that I recall reading the story of a man who was being discussed in the news for something he had said years ago. What he said was not good, but it was said many years ago. Now, over 30 years later, he was being forced out of a job and ridiculed in the news stories.

The interesting thing was that this man had obviously changed his life. Since he had made those statements, he had professed his faith in God. That didn't matter to anyone. I can only imagine the feelings that this man had. There was a lot of noise going on around him and I wonder if he felt like no one could hear him above the noise.

That seems to be the same situation that the psalmist is writing about here. He starts out by saying that he was able to call out to the Lord and that the Lord heard him. Why was he calling out and needing to be heard? Because the psalmist felt surrounded by a lot of noise. Lying lips, deceitful tongues, and those who wished to slander him. The psalmist asked God for deliverance from these things.
No kidding.
A new poll shows that only 1.4% of voters "believe eliminating gas-powered cars and moving to electric vehicles is the best solution."

The poll is from Convention of States Action, which worked with The Trafalgar Group, on the new results.
Tweets!
YOU GO GIRLS!
MEMES!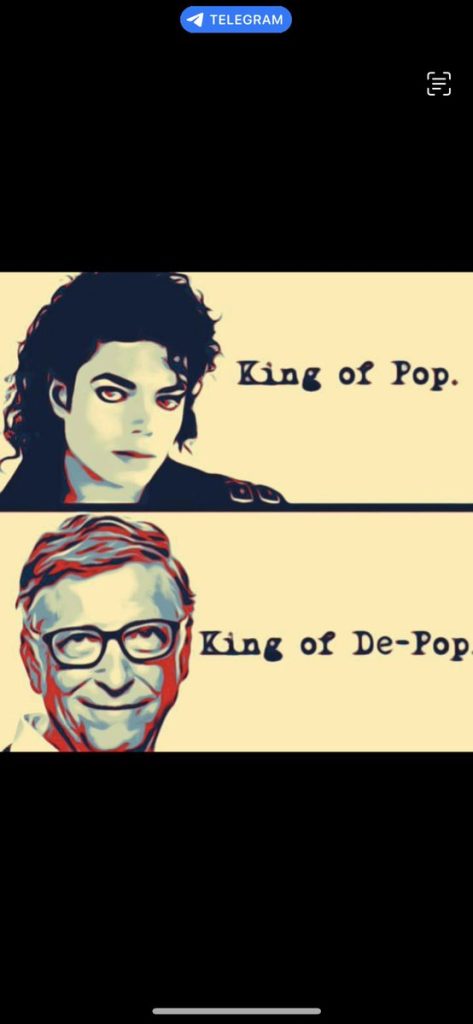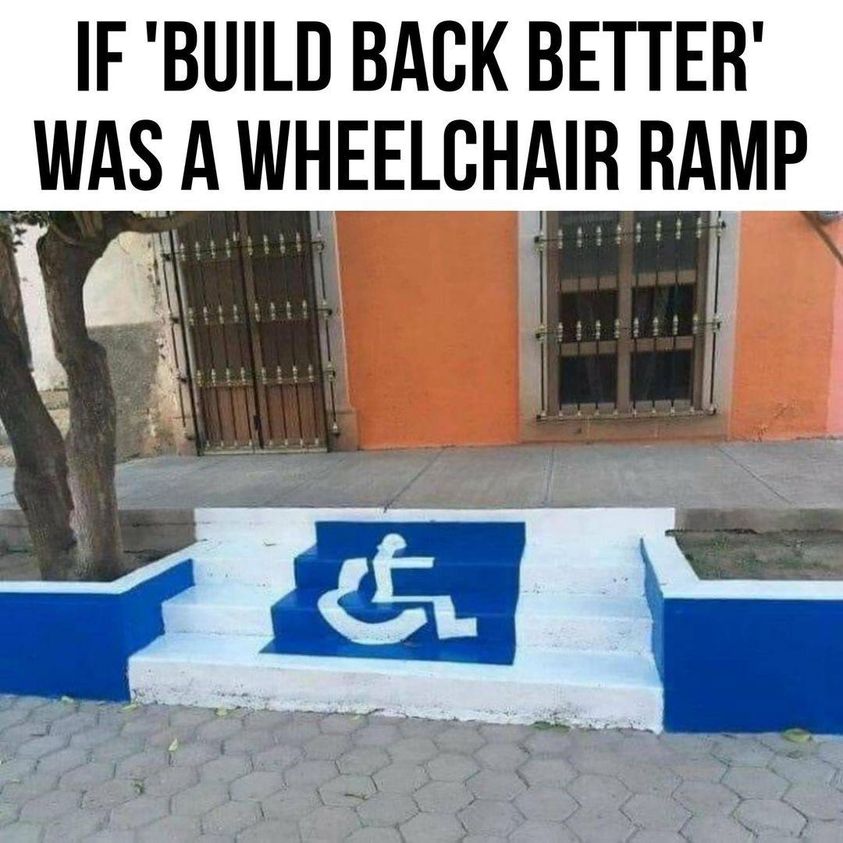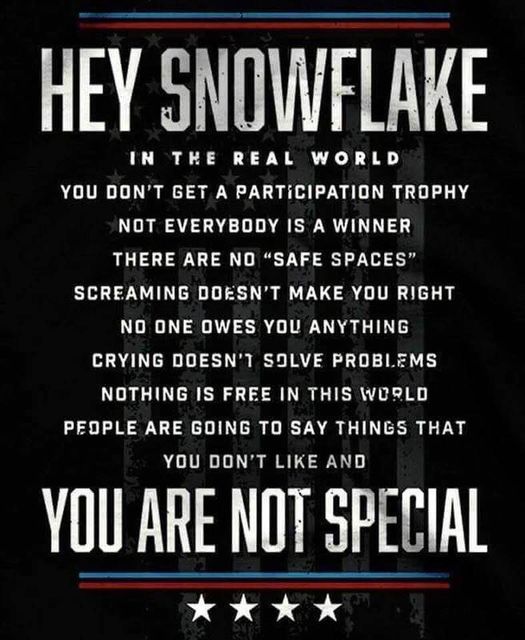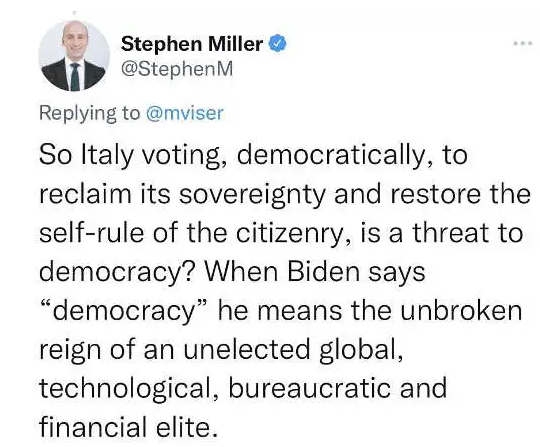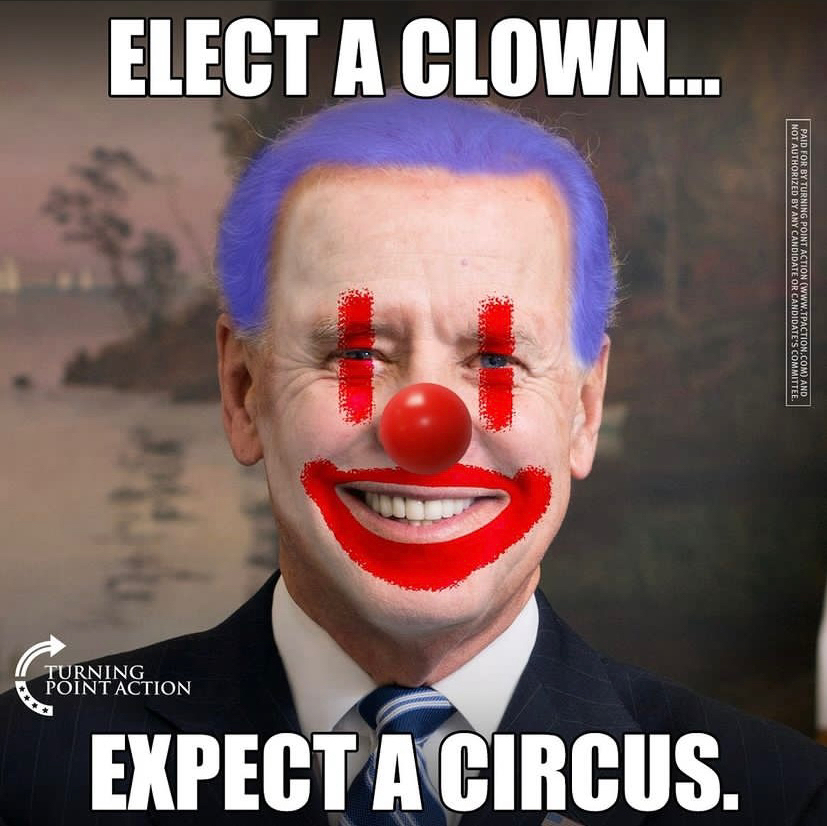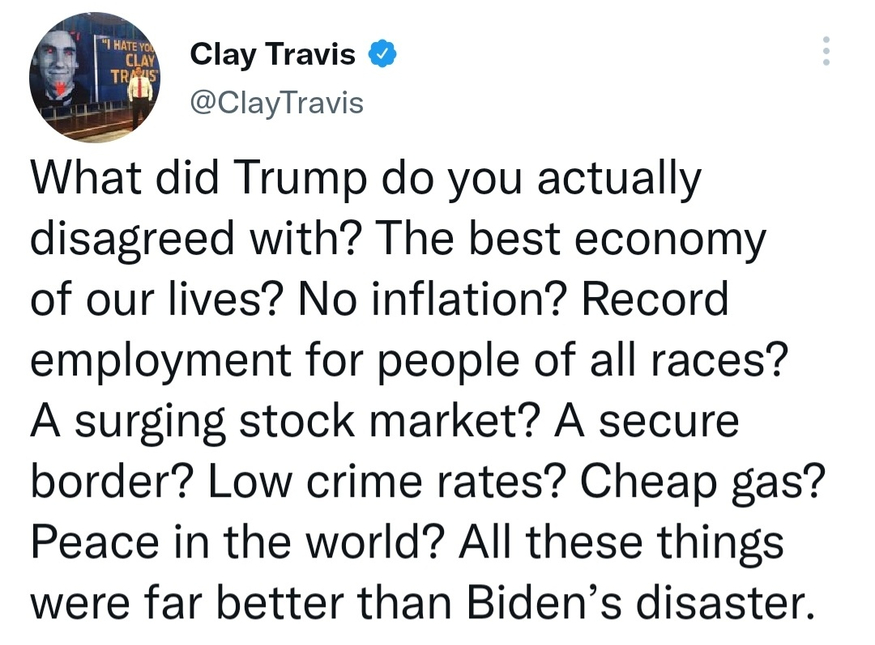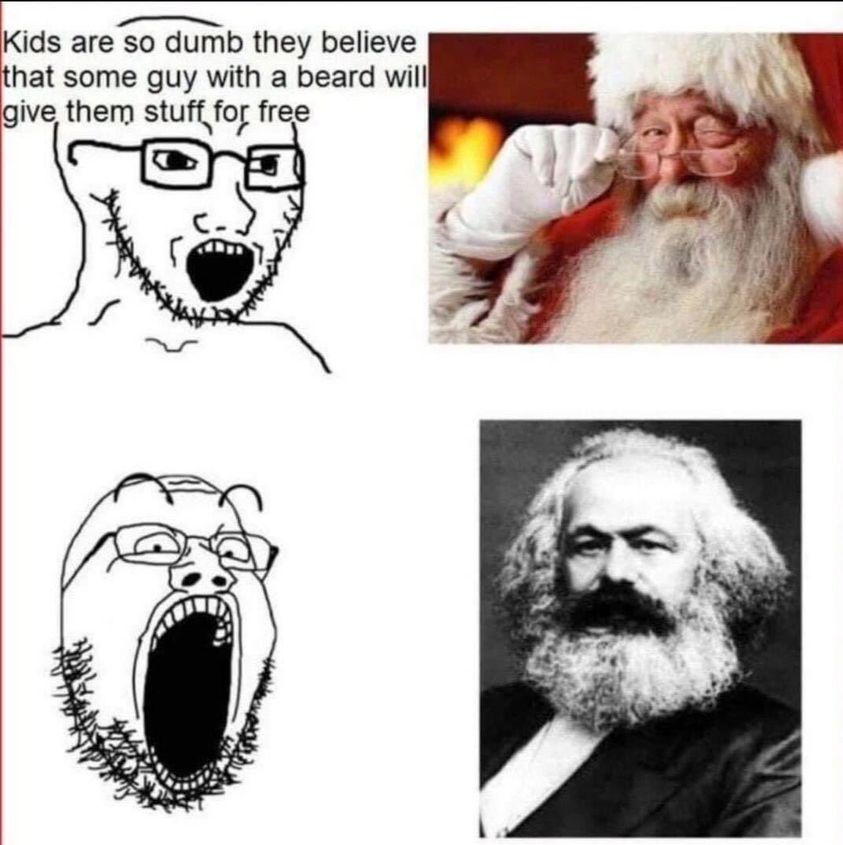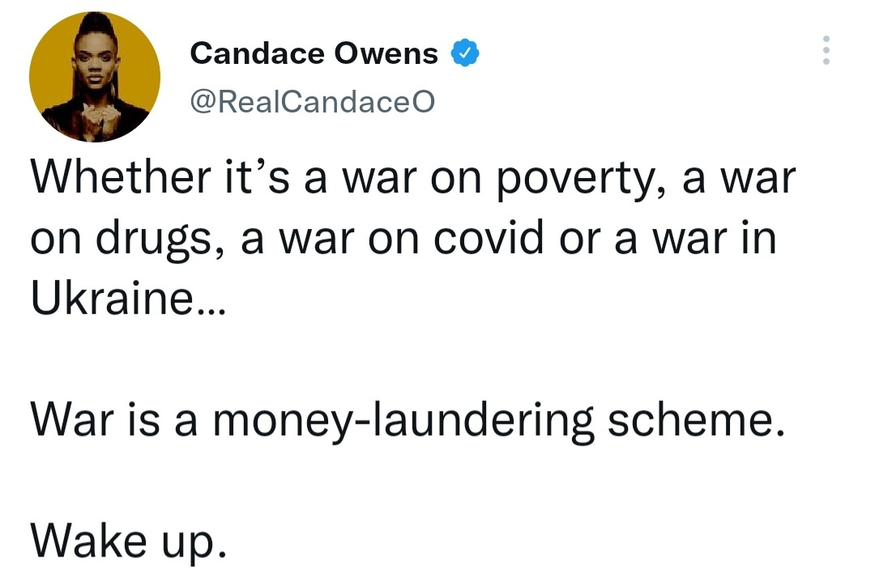 Have a good day y'all.
(I don't remember who brought this to a daily in the comments, but thanks.)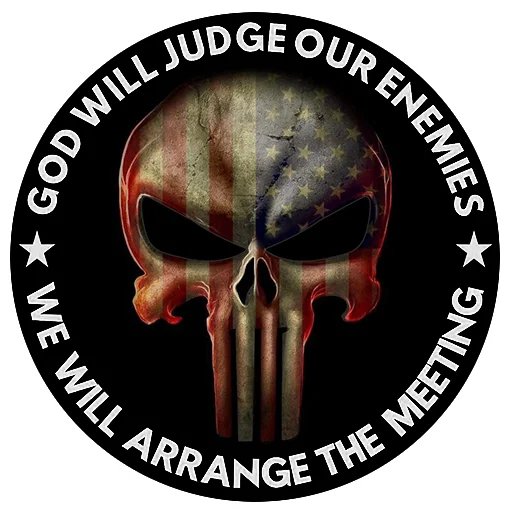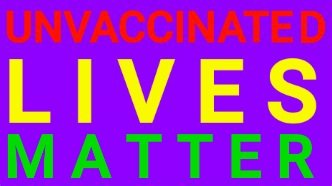 And, of course, the obligatory George Carlin: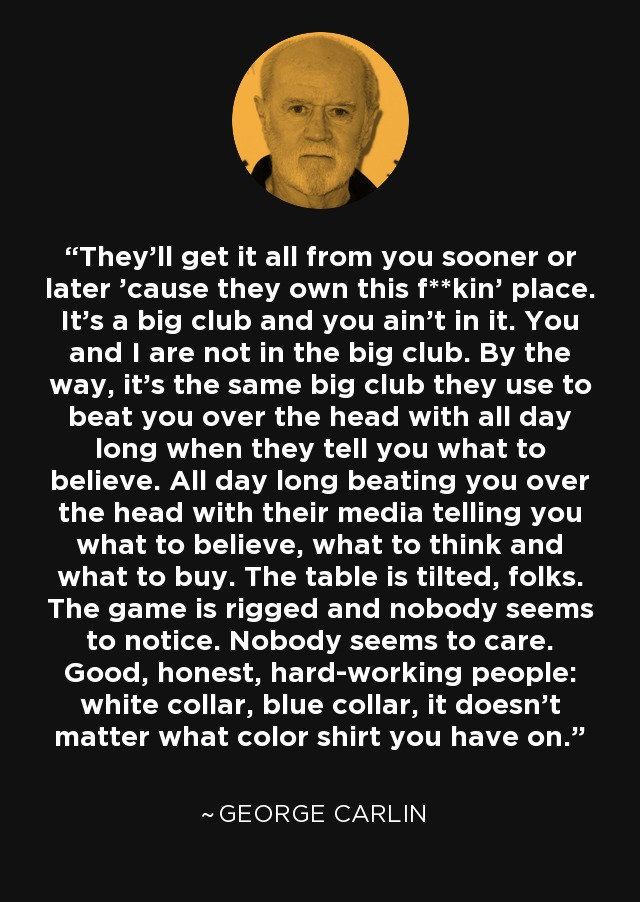 Per the Boss: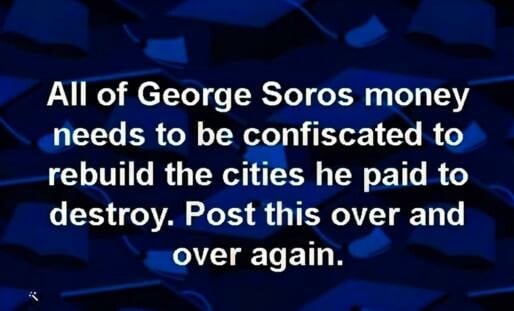 In honor of the late Loretta Lynn:
Just 'cause I'm in the mood.
And now for the obligatory message from our sponsors:
Here at the Q tree we believe in the concept of CIVIL open free speech and the discussion that fleshes out ideas. When commenting and participating in the OPEN discussion on this thread all comments MUST NOT CONTAIN personal threats, baiting, name calling, or other anti-social words fomenting hate, violence or destruction. Our host Wolfm00n has strict rules about that.
Fellow tree dweller, the late Wheatie, gave us some good reminders on the basics of civility in political discourse:
No food fights.
No running with scissors.
If you bring snacks, bring enough for everyone
Please, stock up on blanks for celebratory gunfire, be ready to swing from the chandeliers…and no messing with the nuclear weapons.
Please remember to remain locked and loaded and ready for trouble should the insurrectionists try to invade your space.
Those who have things to say that do not fit the generally accepted limits of "civil" discussion, Wolf has provided a venue known as the UTree. You're welcome to visit over there and say hi to anyone hanging out over there. The "Rescue Thread" is also over there. In the event a rendezvous of the tree is needed, please check it out, as well as the newest rescue venue.
Auntie DePat's requests:
If you see something has not been posted, do us all a favor, and post it. Please, do not complain that it has not been done yet.
The scroll wheel on your mouse can be your friend. As mature adults, please use it here in the same manner you would in avoiding online porn.
Thank you so much for any and all attention to such details. It is GREATLY appreciated by more than one party here.
One other vital note:
Please, review these rules that our host Wolfm00n outlined toward the beginning of the growth of the tree itself. it won't take long.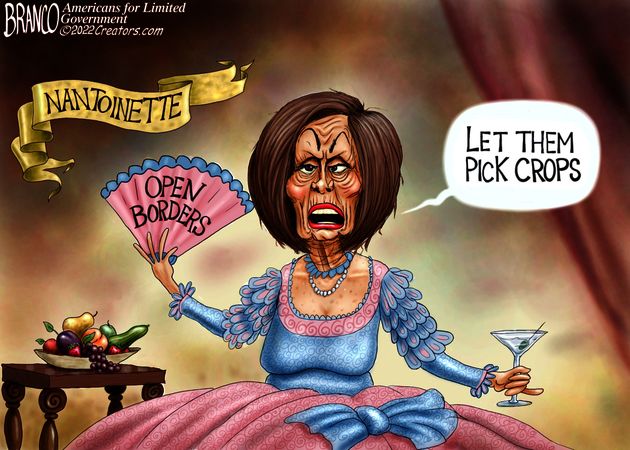 __________________________________________________
LUKE 11:1-4
1He was praying in a certain place, and when he ceased, one of his disciples said to him, "Lord, teach us to pray, as John taught his disciples." 2And he said to them, "When you pray, say: "Father, hallowed be thy name. Thy kingdom come. 3Give us each day our daily bread; 4and forgive us our sins, for we ourselves forgive every one who is indebted to us; and lead us not into temptation."
As always, prayers for the fight against that which seeks to enslave us are welcome.
Please include: President Donald Trump, the Q team, our soldiers in the field, special forces, tactical units, first responders and those working behind the scenes…and any and all people with family members in the hospital, COVID or not.
And…members of the QTree who no longer participate for one reason or another.
It is quite clear, as per Wolf's message from July, that we are under spiritual attack. Building up a robust arsenal of prayer and discipline is a must in fighting the enemy and his minions.
In that spirit, the Prayer to St. Michael the Archangel from Tuesday's threads, and the Breastplate of St. Patrick, not to mention the Litany of Humility are favorites recommended by exorcists in spiritual warfare.
SATIRE SECTION
CHICAGO, IL — To help support its recent efforts to conduct grotesque gender experiments on young children, the American Medical Association has appointed famed Nazi doctor Josef Mengele as its new president.

"We can think of no one better to represent our prestigious organization than Dr. Mengele," said an AMA spokesman. "His incredible skill at performing gruesome amputations and mutilations on children has earned him a stellar reputation in the gender-affirming surgery community. Welcome to our community, Dr. Mengele!"

The AMA has reaffirmed its commitment to helping its members make millions by grooming, drugging, chemically castrating, and dismembering children. In addition, they are calling on the DOJ to investigate anyone who disagrees with what they're doing. "We will never stop protecting a doctor's fundamental right to get rich by acting out his sick kinks on children, er… I mean, provide gender-affirming healthcare," said the spokesperson.

Doctors are being warned that any opposition to Mengele's experiments on children will have their AMA membership revoked.