Okay, that's the Sistine Chapel in Vatican City, but still, six votes, no speaker elected calls for black smoke as we wait. The record for voting for a pope with none actually chosen is something like two months. If it takes that long to expose the swamp…..
As the day went on….
That, actually, is very possible as a strategy to actually get America First representatives on the various committees. Word was they were being shut out, and not put in positions where they can make the most difference. Remember, Paul Ryan did remove Devin Nunes from the Intelligence Committee when he went to President Trump with information rather than keeping it in the family.
This is why Sundance calls it "The Big Ugly."
Mike Huckabee downgraded the episode to a temper tantrum, but it's not over by any means.
Stay tuned for more humiliation delivered by MAGA.
Okay, what else have I got? Not much.
Nice to see opinion headlines catch up to the anons.
His dishonesty, in an ironic way, is more truthful than the posturing of the preening hypocrites denouncing him.
TWEETS:
Faithful American Catholics are glad to hear it.
There are rumors, actually, about the true state of Damar Hamlin's condition. Not going to contribute to them just now.
MEMES: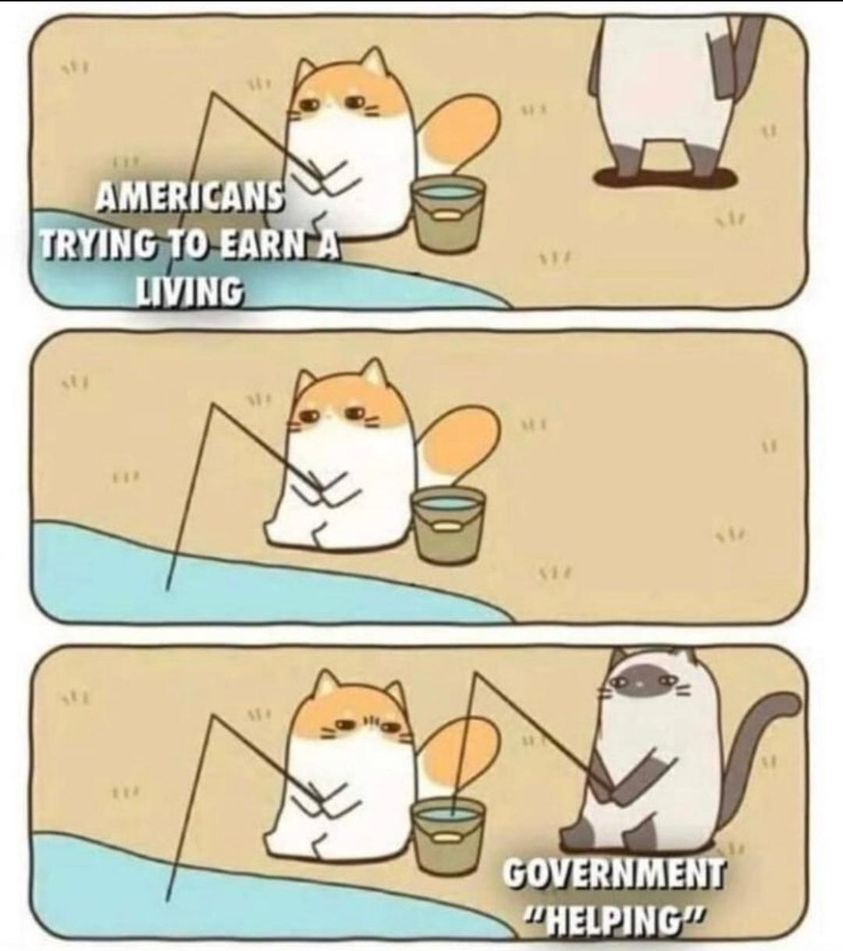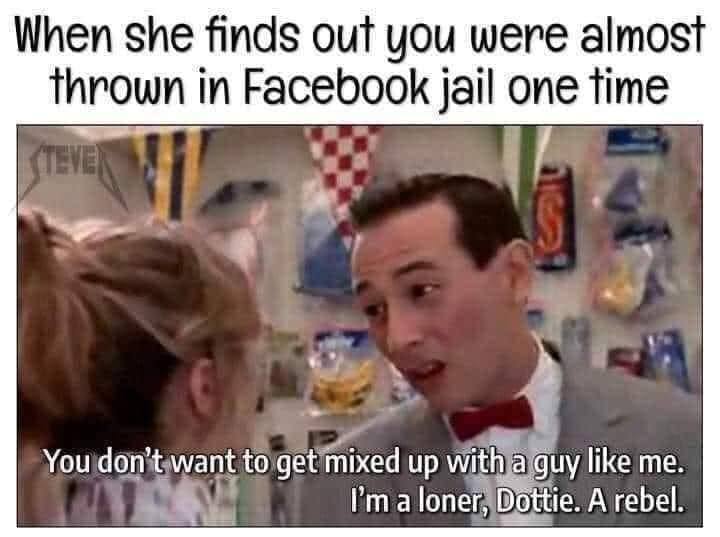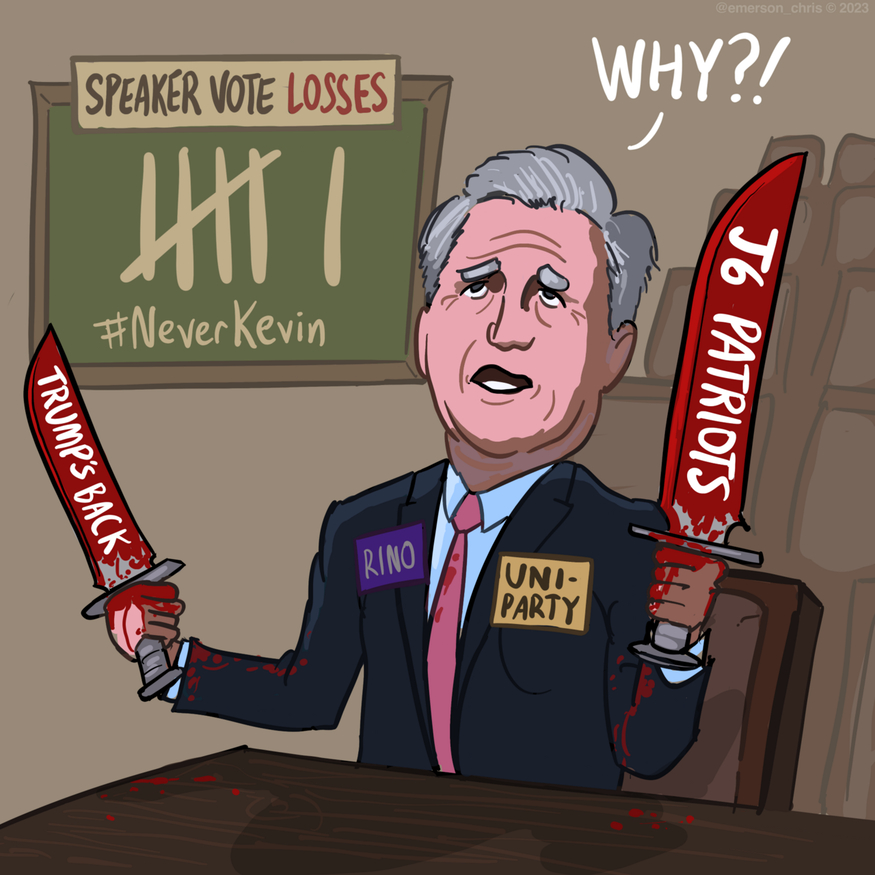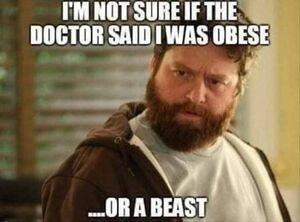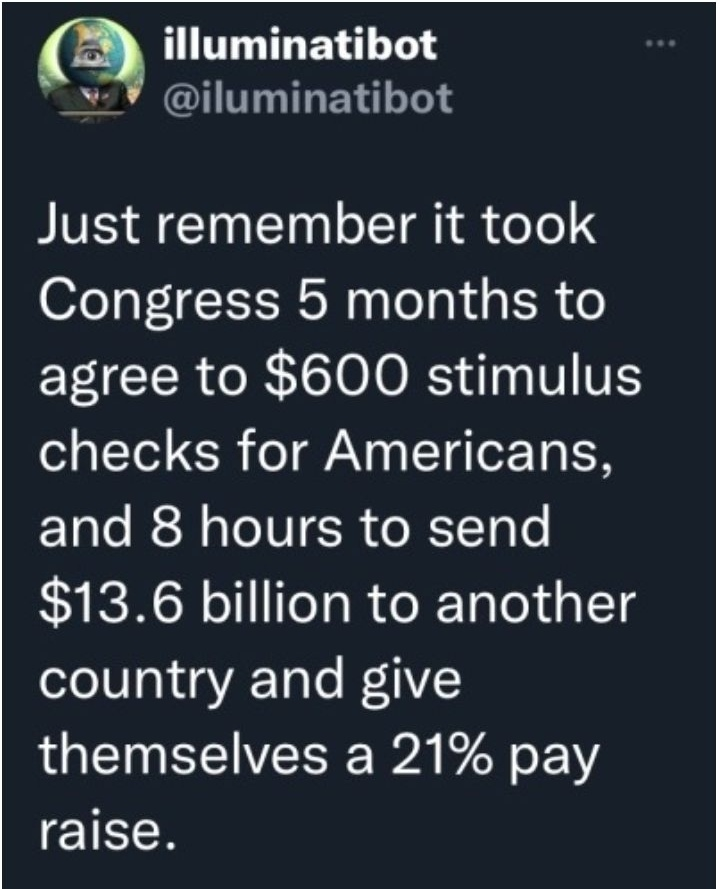 Rumble's music selection sucks.
What can I say…I'm a creature of the 80s.
____________________________________
And now for the business portion.
Please review our HOST and site owner's Guidelines for posting and discussion for this site. Wolf is kind enough to put up with *most* of us and our antics after thorough vetting. Violators of the baiting and deliberately attempting to divide the group rules WILL face consequences.
The discourse on this site is to be CIVIL – no name calling, baiting, or threatening others here is allowed. Company manners are appreciated. Those who are so inclined may visit Wolf's other sanctuary, the U-Tree, to slog out discussions best saved for a wrestling mat. If, for some reason, this site is not available, head over to the UTree and visit the post at the top of the list or the closest rescue thread.
This site is a celebration of the natural rights endowed to humans by our Creator as well as those enshrined in the Bill of Rights adopted in the founding documents of the United States of America. Within the limits of law, how we exercise these rights is part of the freedom of our discussion.
THAT MEANS THAT ALL OF US HERE ARE ENTITLED TO OUR OPINIONS AND PREJUDICES, ETC., SO LONG AS THEY CAUSE NO PHYSICAL HARM TO OTHERS OR DOXX OUR FELLOW TREE DWELLERS.
All opinions here are valued for the diversity they bring to the issues, and the shaping of understanding regarding topics for which many of us do not have all information. Correcting the record on any one topic is appreciated.
Be careful in expressing thoughts as we would all like to think well of the rest of the group, and ill-thought out comments have a way of wrecking that for everyone.
Fellow tree dweller, the late Wheatie, gave us some good reminders on the basics of civility in political discourse:
No food fights
No running with scissors
If you bring snacks, be sure they are made with bacon
Auntie DePat's requests as we are all supposedly adults and don't just play them on TV like the body doubles pretending to be the squatter in chief:
If you see something has not been posted, do us all a favor, and post it. Please, do not complain that it has not been done yet.
The scroll wheel on your mouse can be your friend. As mature adults, please use it here in the same manner you would in avoiding online porn.
Thank you so much for any and all attention to such details. It is GREATLY appreciated by more than one party here.
____________________________________________________
1 JOHN 3:11-21
11For this is the message which you have heard from the beginning, that we should love one another, 12and not be like Cain who was of the evil one and murdered his brother. And why did he murder him? Because his own deeds were evil and his brother's righteous. 13Do not wonder, brethren, that the world hates you. 14We know that we have passed out of death into life, because we love the brethren. He who does not love abides in death. 15Any one who hates his brother is a murderer, and you know that no murderer has eternal life abiding in him. 16By this we know love, that he laid down his life for us; and we ought to lay down our lives for the brethren. 17But if any one has the world's goods and sees his brother in need, yet closes his heart against him, how does God's love abide in him? 18Little children, let us not love in word or speech but in deed and in truth. 19By this we shall know that we are of the truth, and reassure our hearts before him 20whenever our hearts condemn us; for God is greater than our hearts, and he knows everything. 21Beloved, if our hearts do not condemn us, we have confidence before God;
PSALMS 100:1-5
1Make a joyful noise to the LORD, all the lands! 2Serve the LORD with gladness! Come into his presence with singing! 3Know that the LORD is God! It is he that made us, and we are his; we are his people, and the sheep of his pasture. 4Enter his gates with thanksgiving, and his courts with praise! Give thanks to him, bless his name! 5For the LORD is good; his steadfast love endures for ever, and his faithfulness to all generations.
JOHN 1:43-51
43The next day Jesus decided to go to Galilee. And he found Philip and said to him, "Follow me." 44Now Philip was from Beth-sa'ida, the city of Andrew and Peter. 45Philip found Nathan'a-el, and said to him, "We have found him of whom Moses in the law and also the prophets wrote, Jesus of Nazareth, the son of Joseph." 46Nathan'a-el said to him, "Can anything good come out of Nazareth?" Philip said to him, "Come and see." 47Jesus saw Nathan'a-el coming to him, and said of him, "Behold, an Israelite indeed, in whom is no guile!" 48Nathan'a-el said to him, "How do you know me?" Jesus answered him, "Before Philip called you, when you were under the fig tree, I saw you." 49Nathan'a-el answered him, "Rabbi, you are the Son of God! You are the King of Israel!" 50Jesus answered him, "Because I said to you, I saw you under the fig tree, do you believe? You shall see greater things than these." 51And he said to him, "Truly, truly, I say to you, you will see heaven opened, and the angels of God ascending and descending upon the Son of man."
There are SO MANY settings of the Magnificat. Here is my favorite for congregational singing.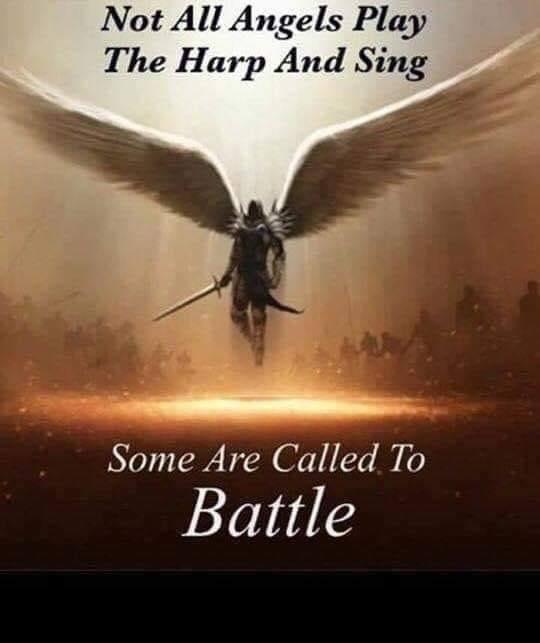 _____________________________________________________
SATIRE!