The Trump rally of October 2, 2018 in Southaven, Mississippi will long be remembered as one of his best.  Fully calling out the RISKS to America from the SOCIALIST Democrats in the 2018 midterm election, our VSG POTUS pulled no punches, yet spoke such plain, unarguable truth, that it would be impossible to ignore his warnings about what would happen to America if either house of Congress were to fall to the Democrats.
But that's not why we're here.  We are here to observe the "curly-Q" that our President Donald J. Trump / 45 / 4-10-20 made RIGHT at the moment of "we will make America great again" at the end of his speech.
Watch it here in screenshots.  It is a cursive "Q" drawn from HIS perspective, COUNTERCLOCKWISE, or CLOCKWISE from our perspective, entering from the top, then circling left, around once, and out the bottom right.
In pictures taken from this video feed:
---

1. READY TO BEGIN Q at "WE"….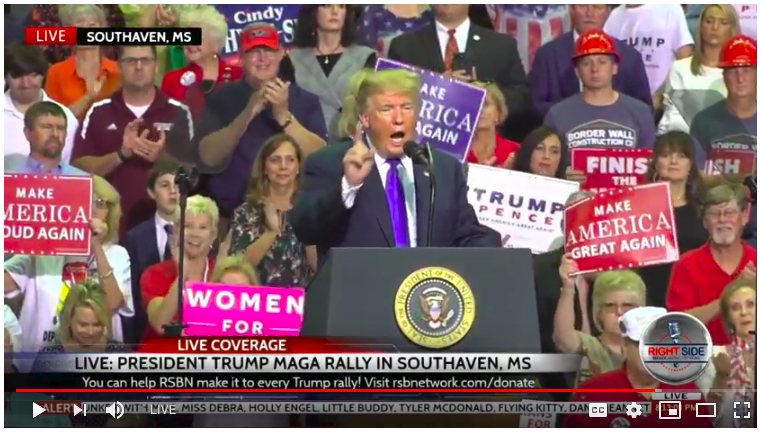 2.  Point in to the top of the Q….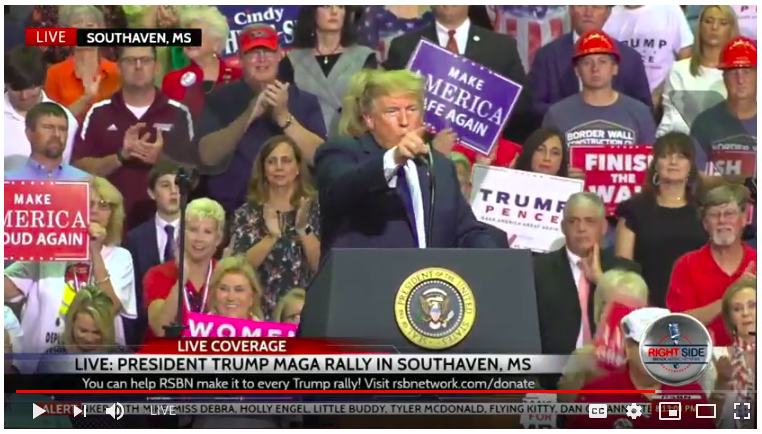 3. Begin circling left….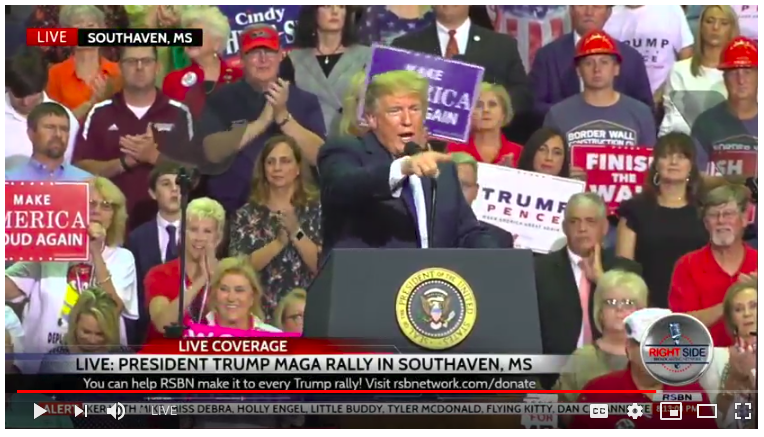 4. Circle down to the bottom of the Q….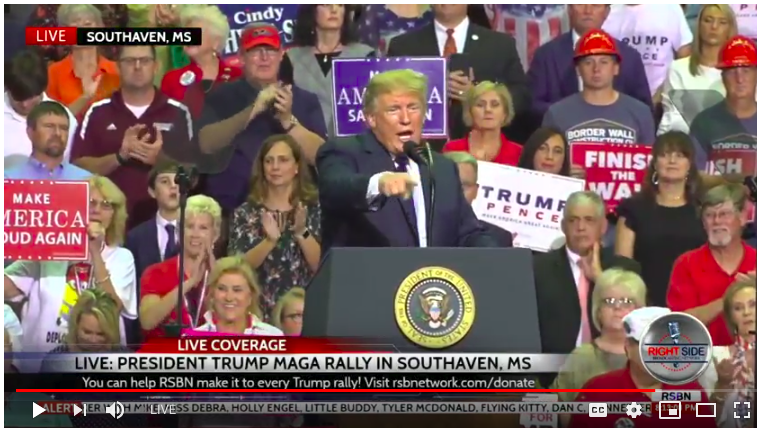 5. Circle back up the other side of the Q (his right, our left)…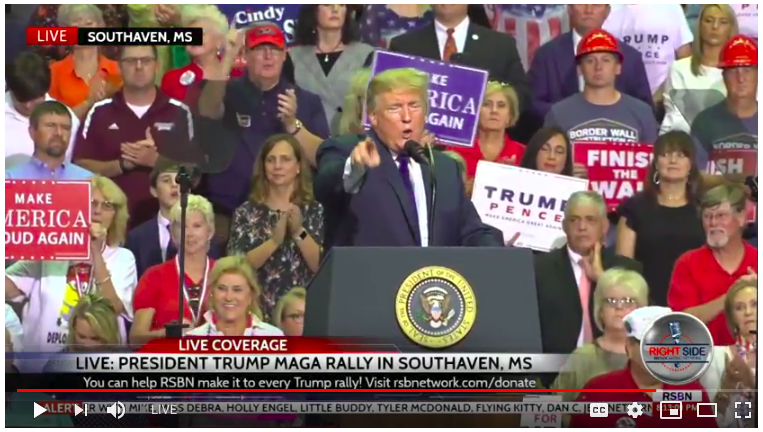 6. Circle back to the top of the Q….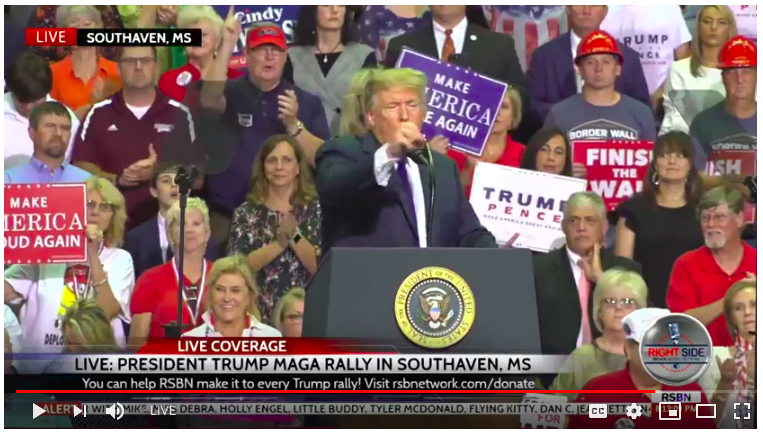 (Notice that there is some visual distortion of the hand at this point, due to speed.)
7. Circle back to our right, his left again…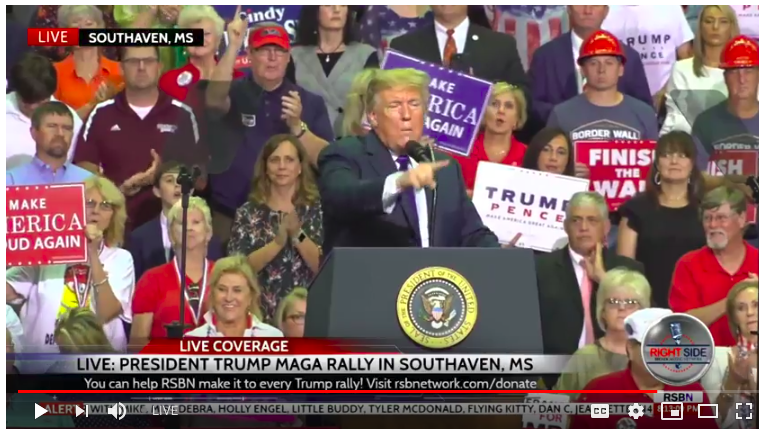 8. Circle back to the bottom again….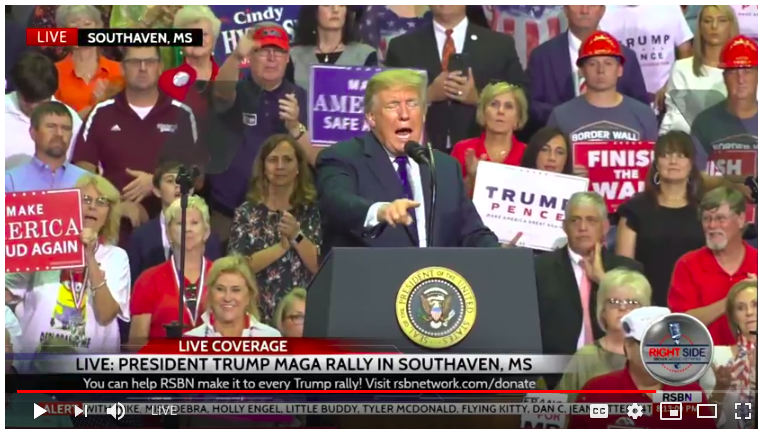 9. He holds it right there for a short time – you can see that the introductory image (top of this post) was also taken from around this moment.  THEN he pulls it back in toward himself, as if lifting a pen.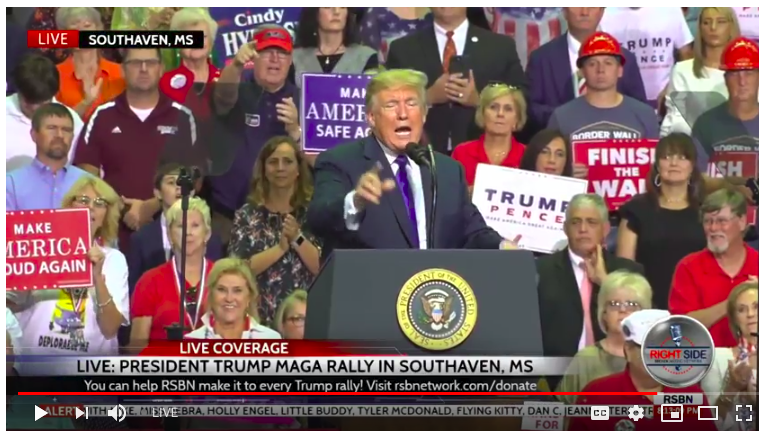 10. Finally, he pulls back both hands, holding his palms toward the audience….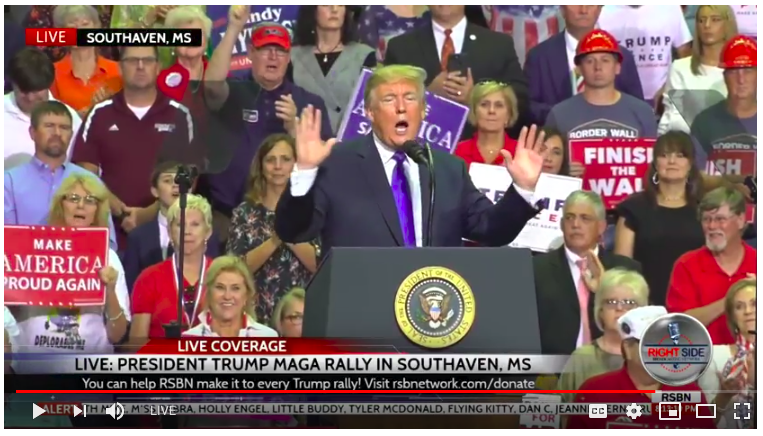 Thus making a Q CLOCKWISE as WE see it (direction of the motto)….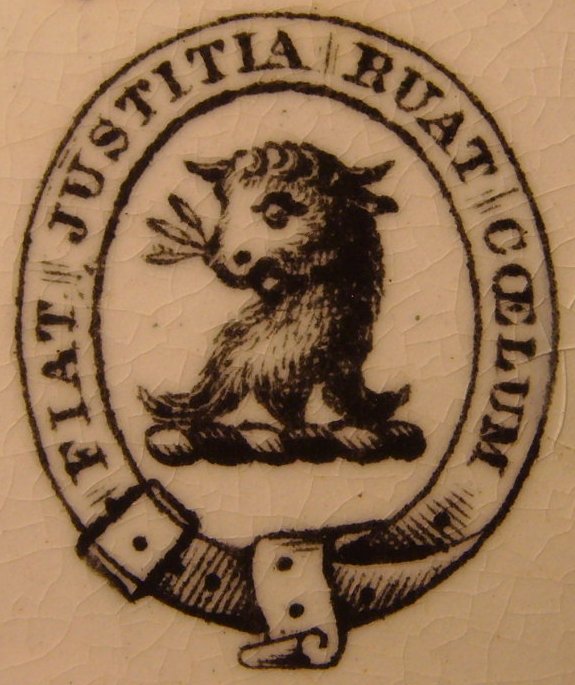 Or COUNTERCLOCKWISE as he sees it (still direction of motto)….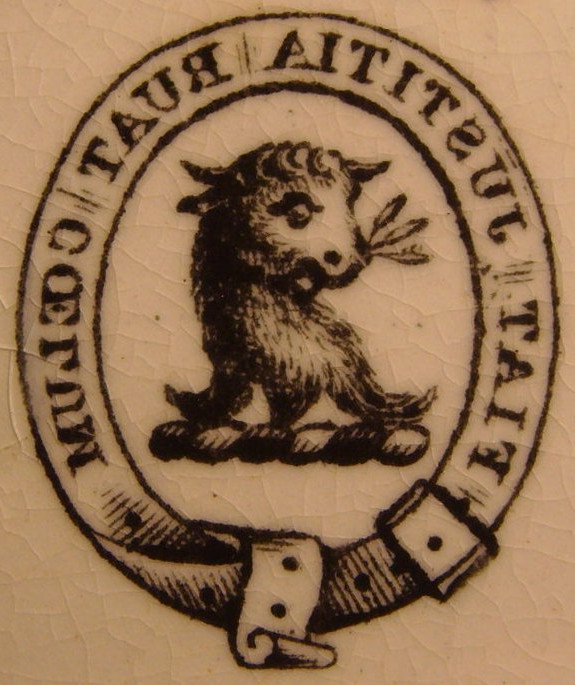 That is all.  But that is a LOT.  A big Q right at the end of the rally.
---

President Trump said something toward the end of the rally, about the Fake News media starting to get it – starting to understand.  Yup.  I agree.  Narrative switch on Q coming – but not at the moment THEY choose.  At the moment that the VSG chooses.
W