The last three Q posts:


Anons ready?
Q
Well, I'm almost ready.  I have been under fairly intense bandwidth attacks for the last week, that are crimping my style badly, but yeah – other than the normal downside of #WAR, I'm ready.


Memes ready?
Q
Actually, they're not.  I usually get them ready on the fly – maximally reactive – but I make sure the capacity is there to create memes in SECONDS.  Sadly, my current setup is under such nasty attack, I can barely get my tools up.  So – UGH – memes are NOT ready.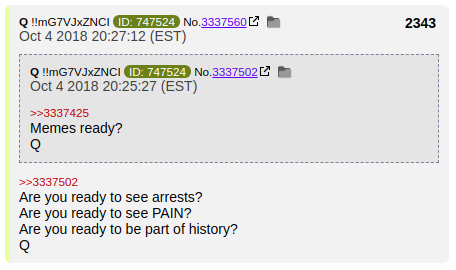 Are you ready to see arrests?
Are you ready to see PAIN?
Are you ready to be part of history?
Q
GULP.
Here we go.  Red October.
What do you think, people?  What is about to happen?  Spell it out!
It sounds….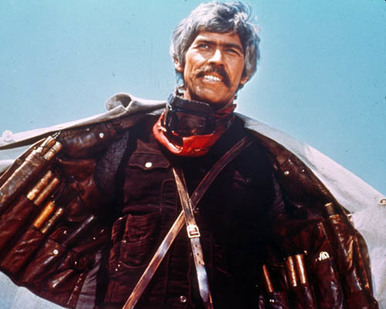 W