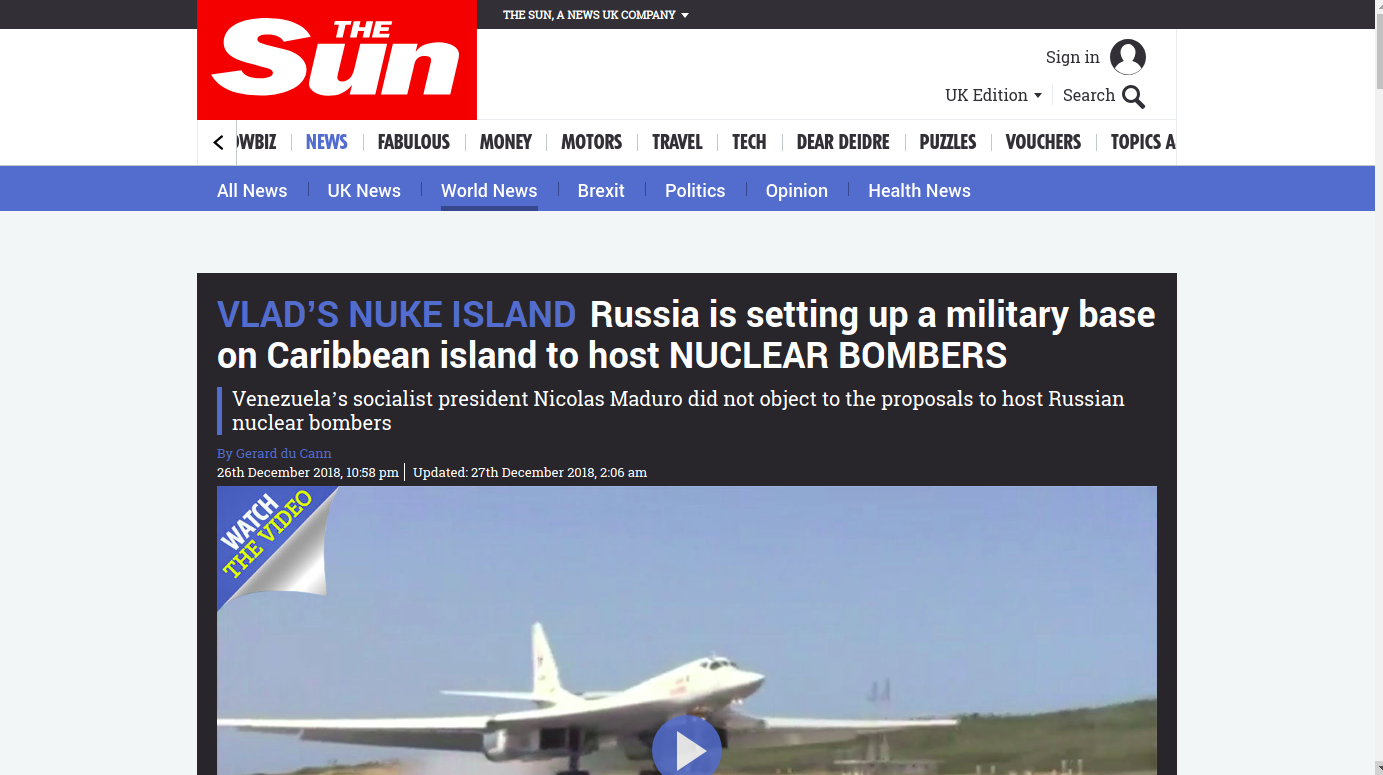 An interesting story……
https://www.thesun.co.uk/news/8064941/russia-military-base-caribbean-island-nuclear-bombers/
Regarding the stationing of Russian nuclear bombers on an island just off of socialist cesspool Venezuela.
UPDATE – an extremely good article HERE, when the base was still in the "maybe" phase:
https://www.rt.com/news/446899-russia-military-base-venezuela/
BOOM!
LEVERAGE.
Putin apparently has some now!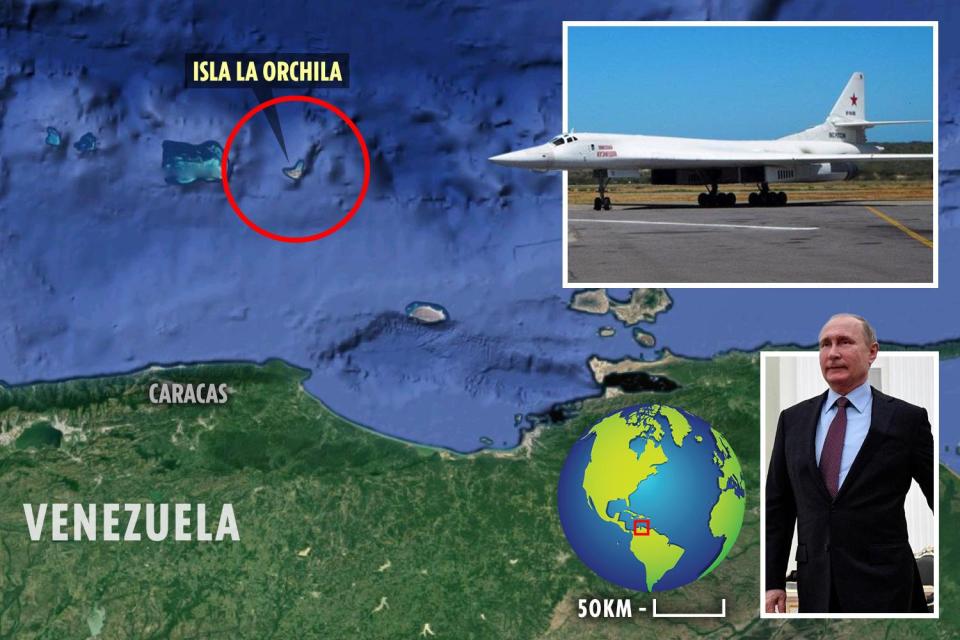 Clearly, after Venezuela (backed by Russia and China) was shown to be involved with the Soros brigade in sending gimmegrants from Honduras to our border, the Russia-Venezuela relationship has taken some heat from Mike Pompeo.
The question in my mind is whether this is actually a defense of Venezuela, or just Russia conveniently taking advantage of Venezuela's extreme poverty and isolation now. If that was PLANNED, it sure was a great way to get a nuclear base, but I tend to think that Maduro's problems are of his own making, not Russia's or Cuba's.
But I'm thinking the real story here is that Russia NEEDS a turnaround point for bomber flights over the US (around the US for the moment), and Venezuela now gives them that opportunity.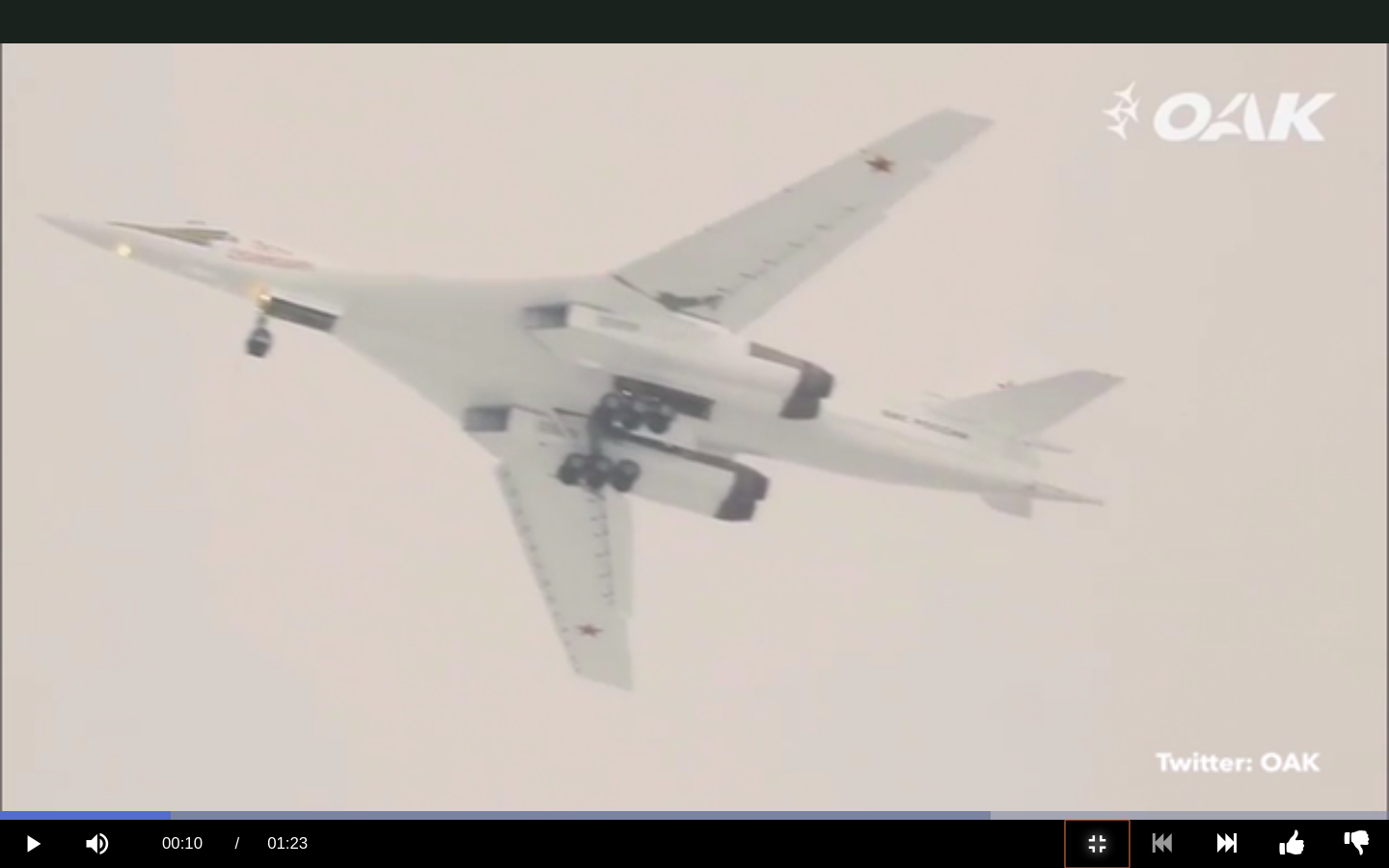 All of this takes place under the shadow of the INF Treaty problems, which appear to be related to the Russians ALLEGEDLY upping the range of some of their SCUD-replacing Iskander-M missiles: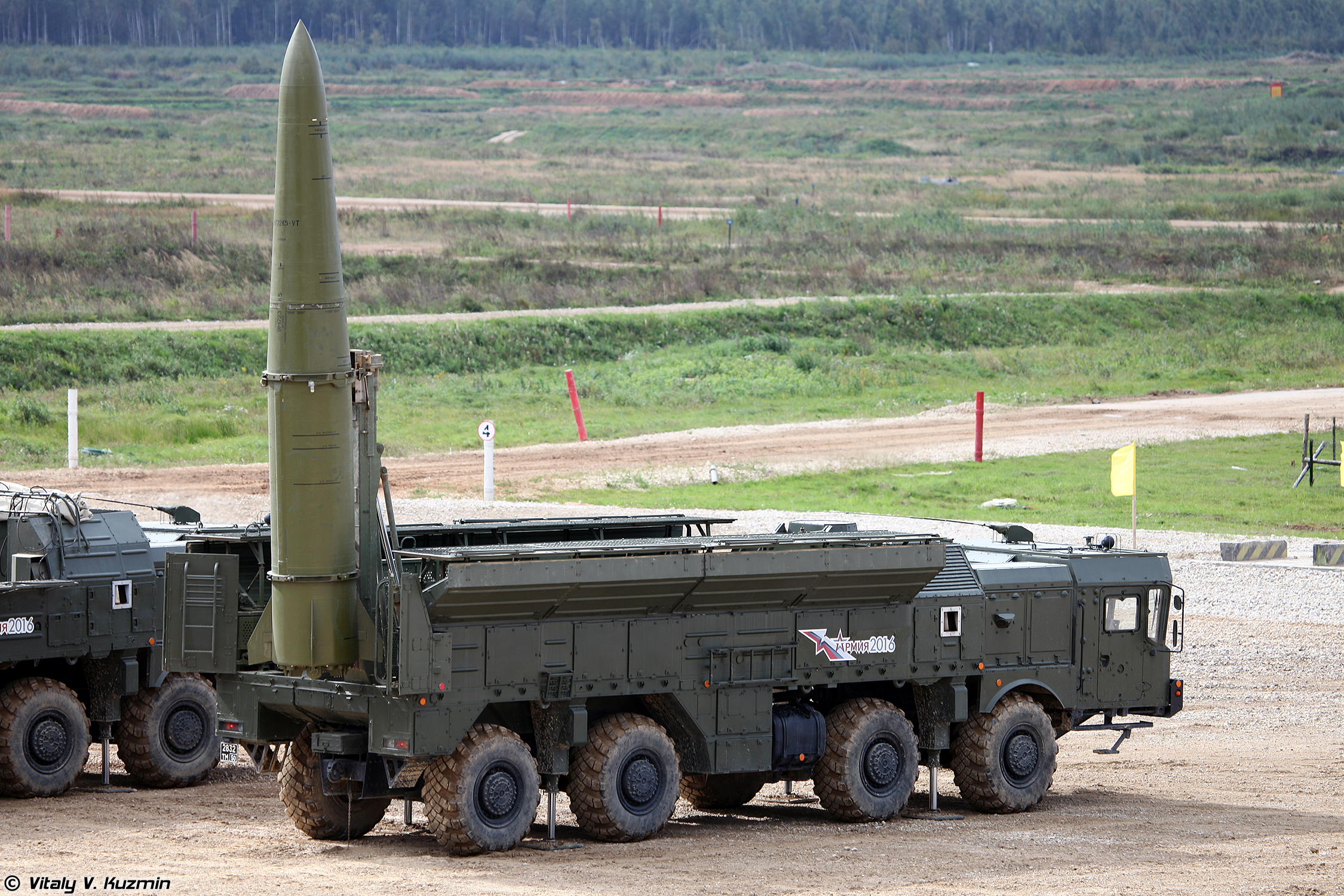 The Iskander has several different conventional warheads, including a cluster munitions warhead, a fuel-air explosive enhanced-blast warhead, a high explosive-fragmentation warhead, an earth penetrator for bunker busting and an electromagnetic pulse device for anti-radar missions. The missile can also carry nuclear warheads.[1][13][14] In September 2017, the KB Mashinostroyeniya (KBM) general designer Valery M. Kashin said that there were at least seven types of missiles (and "perhaps more") for Iskander, including one cruise missile.[15]

Wikipedia, Entry for 9K720 Iskander
The Epoch Times has some good reporting here, and notes that Trump had earlier not ruled out using force in Venezuela.
Some interesting dynamics there.
What do y'all think?
W