"Once you go Y, the competition will die."

Anonymous
That is the word on the street in the sports world, and it is absolutely true.
Mind-bendingly, shockingly, horrifyingly true.
There have been other drugs that have upended sports.
Cortisone. Testosterone. Synthetic anabolic steroids. Erythropoietin. Human growth hormone.
None of them – not one – compares to a revolutionary new drug called Y.
"Y is unstoppable. If you have Y, the only person who is going to beat you is somebody else using it. It's that powerful."

Coach Stefan Cañon, Olentangy University
There is a reason for this, too.
We talked to sports physiologist Dr. Buffy McMaster at Mahrahsha State University outside of Washington, DC, about Y, and why this drug is so powerful.
"Biochemically speaking, Y gets beneath EVERYTHING. Y actually MAKES your body MAKE steroids. I am not kidding. Y is not a steroid. Y isn't even a normal drug if you swallow it. It does absolutely nothing if you swallow it. But if it is injected at just the right time, typically prenatally at around -0.75 y.o., it's like some alien parasite – it takes over and turns a normal woman into a BEAST. It has her body itself cranking out testosterone at shocking levels."
I asked McMaster if Y is safe. She actually laughed at me. The answer was not what any mother of a healthy daughter wants to hear.
"Absolutely not. Y shortens a woman's lifetime by about 10 years – if she's lucky. Y increases deaths in almost every risk category and every disease, except breast, uterine, and ovarian cancers. For some reason, Y avoids those diseases entirely. More research is definitely needed there."
The problems that Y poses for the sports world don't just stop with medical issues. Detection of Y is another problem that has leaders in the Olympics and championship records parts of the sports world biting their nails.
I discussed this issue with retired forensic analytical chemist Rosie Ruiz-Rosenstein, Ph.D.
"We can detect Y in SOME women – mostly in younger women who don't bleed. Often they have penises. But since it's OK for them to be using Y, that eliminates their cases, and we are left with an enigma. In the remaining cases, we can't detect Y whatsoever. So the whole thing sucks, and we can't legally detect Y at all. It's very frustrating."
Another mystery of Y is that it is only a problem in women. However, there is an analogous problem drug in men – something called X.
Drug geneticist Rosalind Parke-Davis explained.
"Y presents massive over-performance problems in women. X, on the other hand, presents UNDER-performance problems in men. So much so, that we often refer to these two mirror image problems together as the 'XY' problem."
Under-performance is in fact a very rare drug problem in the sports world. Because of this, there are very few granular constructs able to deal with it. We talked with sports ethicist Wolfdance Sun-Moon about this specific problem.
"Men who bleed are unfairly stigmatized for the high rate of X use in their cohort. The problem of discrimination against them is real, persistent, and it's not going away. Therefore, we are developing tools to deal with it, such as "starter points", score normalization, pass/fail competition, and pass/pass competition. All of these tools are showing great promise in removing discriminatory behaviors from men's sports where X use is on the rise."
Finally, we talked with lucid nutbag anticommunist Wolf Moon, author of this blog. He explained everything to us.
"Look, Wolf, I have come up with an ingenious way to END the problem. We take all the MALE X addicts and FEMALE non-addicts and put them together as "A TEAM". Then we take all the FEMALE Y addicts and MALE non-addicts and make them "B TEAM". These two teams are what I am calling "Mixed Normalized Diverse Drug-Challenged Bi-gender Groups". For reasons most people don't understand, people cluster into these two mixed groups. We simply accept these odd diverse groups as natural outcomes of socialism, and let them stand as a monument to human understanding. Then we let individuals compete within these two groups separately, operating as a form of mixed cultural and biological safe spaces, and live happily ever after in socialist unity."
I don't know. It almost sounds too good to be true.
W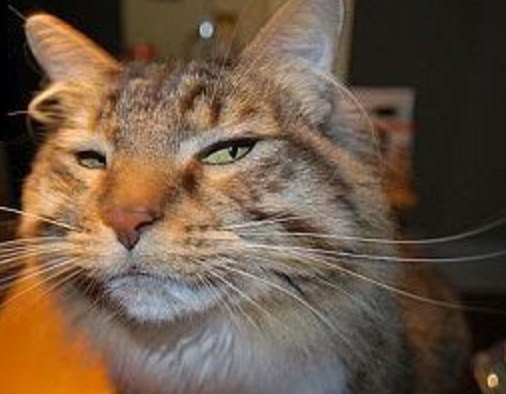 Reference: HERE.