This TO STOP THEM FROM STOPPING OUR MOVEMENT TUESDAY open thread is VERY OPEN – a place for everybody to post whatever they feel they would like to tell the White Hats, and the rest of the MAGA world.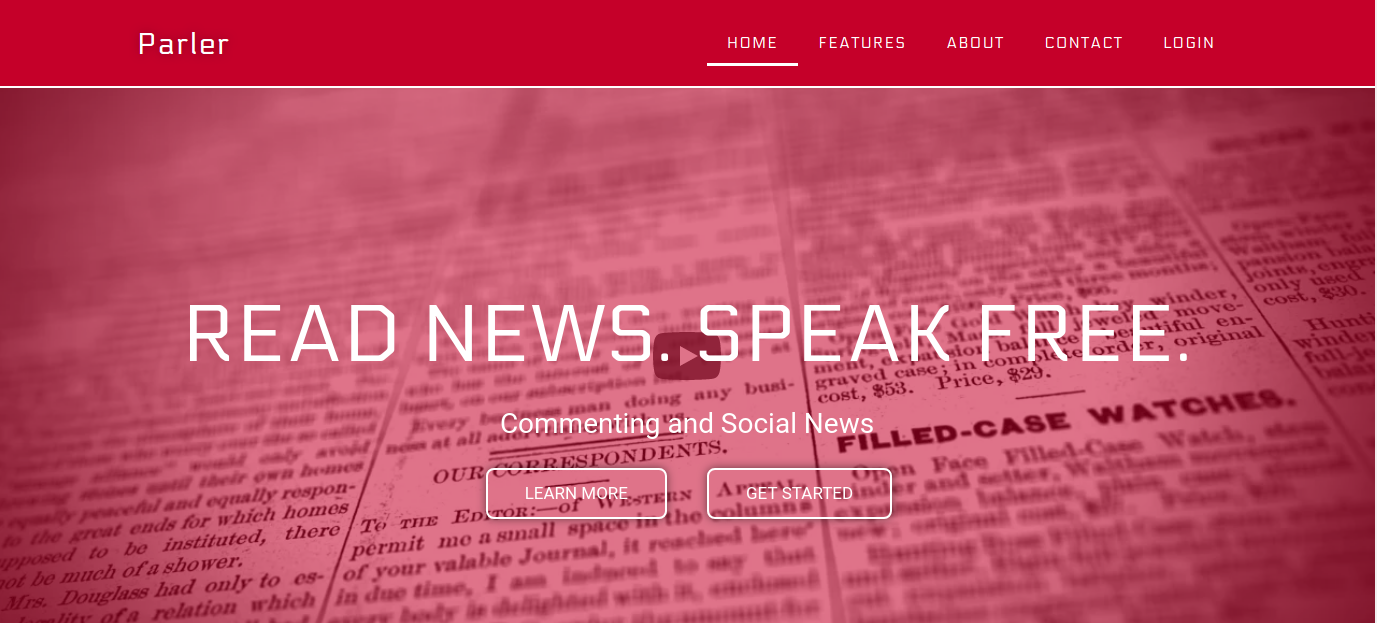 You can say what you want, comment on what other people said, and so on.
Free Speech is practiced here. ENJOY IT. Use it or lose it.
Keep it SOMEWHAT civil. They tried to FORCE fake Orwellian civility on us. In response, we CHOOSE true civility to defend our precious FREEDOM from THEM.
Our rules began with the civility of the Old Treehouse, later to become the Wolverinian Empire, and one might say that we have RESTORED THE OLD REPUBLIC – the early high-interaction model of the Treehouse – except of course that Q discussion is not only allowed but encouraged, and speech is considerably freer in other ways. Please feel free to argue and disagree with the board owner, as nicely as possible.
Please also consider the Important Guidelines, outlined here in the January 1st open thread. Let's not give the odious Internet Censors a reason to shut down this precious haven.
---
And while the most important thing you can do is to be able to tell our President THIS:
I AM PRAYING FOR YOU!
It would also be PRETTY COOL to sign his birthday card!
---
AND WHAT TIME IS IT?
TIME TO….
DRAIN THE SWAMP
Our movement

Is about replacing

A failed

And CORRUPT

Political establishment

With a new government controlled

By you, the American People.

Candidate Donald J. Trump
---
Also remember Wheatie's Rules:
No food fights.
No running with scissors.
If you bring snacks, bring enough for everyone.
---
MAGA Mom had a most excellent summary of something that has happened.
Don't BLAMECAST about it – please – that just feeds into it. But I want people here to understand what has happened. MAGA Mom did the NUMBERS and they explain something.
MAGA Mom

Let me recap and see if I have a grasp on the situation:

1) Thread on actual censorship, deplatforming and silencing conservative voices, groups & opinions: 61 comments

2) Open Thread: huge debate on being nice and self censoring, name calling, humor v. growing a thicker skin, etc.: 80+ (as I stopped counting) & 27 comments on this topic on this page so far

Hmmm…priorities??? distractions???

Think about where we are spending our time, our energy and our focus, our combined brain power!

I am not saying I am upset with BakoCarl for starting the debate (or anyone else, for that matter!) or that the topic is unimportant. I happen to agree to an extent in huge part because I think certain name calling is distracting and ineffective. Whether it is nice or not I will leave up to others as my mission is not to be "nice" but to MAGA as I said in my comment on the previous page and name calling or disparaging people on physical characteristics or on being gay/lesbian is a turn off to many and therefore decreases our effectiveness as we loose audience to truth and facts re political candidates and issues.

(https://wqth.wordpress.com/2019/06/10/dear-maga-20190610-open-topic/comment-page-1/#comment-170240)

My point is, So much discussion on this topic and not the same on the political enemy and their methods, our choices to counteract and ideas on what we can do. Why!?! What should be our actual focus right now?! We need to spend as much time analyzing, sharing facts, links, researching, synergysing on possible political action as we do sharing our feelings and opinions.

Let's harness our brainpower and put at least as much time and thought into the censorship being implemented by others as we do on self censorship & appropriate names and criticism for our political opponents.

And Please don't tell me that I am just being sensitive as I have fibromyalgia and would feel that you are being mean as well as ridiculing and belittling all of those in my condition if you associate negative connotations with sensitivity. 😉

MAGA Mom, June 10, 2019 at 18:56
Now – if I even talk about any of this stuff, to some extent that action falls, MOST IRONICALLY, into what MAGA Mom is talking about. And when I was posting about this stuff earlier – YES – it was exactly what she is talking about.
And LET ME TELL YOU THIS – which REALLY PROVES what she is talking about.
I have been intending for SEVERAL DAYS to talk about the NEXT PHASE OF CENSORSHIP.
I have critical information about this. I tried to do a BIG POST to explain it earlier, and got all kinds of bandwidth problems that made me lose EVERYTHING. I think I ended up calling it "Placeholder Friday" in frustration, publishing a near-empty daily thread.
So I was going to fix it on Monday. But no. I spent all day on a sideshow, much of which was (ironically) MY OWN DOING. Yes. I was – you might say, "Sideshow Wolf"! 😀
HOWEVER, TheseTruths responded by stating something very important which captures why I have wasted my time on stuff I didn't really want to do:
TheseTruths

"So much discussion on this topic and not the same on the political enemy and their methods, our choices to counteract and ideas on what we can do."

This topic IS about the political enemy and their methods and what we need to do. A number of the posts, including mine, have pointed out that they are trying to suppress our free speech with demands of political correctness and censorship. It doesn't hurt to be reminded of that and have a heightened awareness so we don't get inadvertently sucked in to their schemes. That kind of psychological preparedness is part of the battle.

TheseTruths, June 10, 2019 at 20:17
This is exactly correct. We ARE in the censorship fight, and BY GOD, IT'S ON OUR SOIL.
Bluntly, we are taking one on the chin – but we are taking it well. Look at it that way. We have an actual demonstration of how they cannot effectively undermine us, but they CAN get us to undermine ourselves.
This is why I was forced to warn people about how the other side will DESPERATELY try to shut us down, shut us up, and make us ineffective, by influence – EXPERT influence – on individual members. Stuff you will likely not recognize, and may NEVER recognize.
And I will NOT let it happen. So I had to inform you about CRUEL REALITIES OF THIS WORLD.
I had to WARN PEOPLE. Because I know what's coming, and it's UGLY.
The other side is spending MILLIONS OF DOLLARS – ON THE GROUND – IN REAL LIFE – to shut our side up. RIGHT NOW. I am literally WATCHING THEM do it. LITERALLY. The White Hats know *exactly* what I'm talking about.
Remember what they did to JIM JORDAN in Ohio? That cost them millions of dollars and ultimately FAILED, but you can bet that a shitload (pardon my French) of money was spent to INFLUENCE PEOPLE to make that happen. Individuals. Influenced, positioned, and manipulated. Using LAWYERS. Expensive LAWYERS.
And lawyers, psychologists, and even rat-bastard communists in beater junkie stake-out cars cost money.
They are doing it now. EVERYWHERE. And some of that money is designated to influence YOU. So think very carefully about what the social media puts in front of you, because THEY THINK ABOUT IT VERY CAREFULLY.
Twitter is so much more than you think it is. The DEVIL is in details of CODE that HIDE from oversight or legal discovery.
Most of it is programmed – automated – but not all of it. When they see a point where the economics of influencing specific people needs a human touch, it gets a human touch.
Here is a TIP. They love to use OLD PEOPLE, SICK PEOPLE, and PEOPLE WHO NEED HELP. Those people are very real, and very deserving of our sympathy and help.
BUT….
Your response makes you PREDICTABLE. And that is all they need.
"Wounded hostage ambush." I use this analogy all the time, because they use this method all the time.
We are at WAR. So when you go to the hospital, wear an invisible AR-15 on your back. Wear your SPIRIT GUN and watch the fuck out. Because they are watching you.
---
Now – I close with a VICTORY. We had a big win today.
Not here – but where it COUNTS BIG.
Oh, yeah. This lady was RIGHT.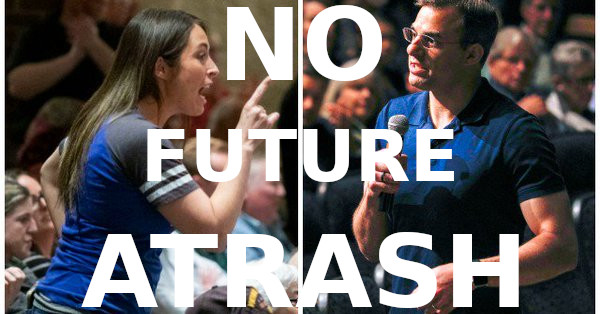 SO – here is what I'm going to do.
I am going to start working on my censorship post, which CONTINUES the discussion of Daughn's censorship post. That post should be ready by morning.
We are FIGHTING BACK. And we are fighting back NOW.
W