I'm having a hard time with the new lynch mobs. Doesn't feel right. This looks all too familiar to me. How do you feel about the new model of "lynch mob" for 2019-2020 election season?
Note: The original term, "lynch" was a tool of the American Revolution. Charles and William Lynch were Virginia Quakers. Lynching became popular to HANG British Tories who mistreated blacks in America. In 1782, Charles wrote, he had administered "Lynch's Law" against "British loyalists, who dealt with negroes." in a malicious and foul manner. Imagine the irony….. and those who don't understand the true history.    (Waldrep, Christopher (2006). "Lynching and Mob Violence". In Finkleman, Paul (ed.). Encyclopedia of African American History 1619–1895. 2. New York City: Oxford University Press. p. 308.)
Hey, my family moved to Mississippi in the early 60's. My grandfather, a local exec, personally stood at the precipice and stopped the old-fashioned version of a lynch mob (story for another day). Even today, here, no, we don't like lynch mobs. We're cautious when emotions run hot. Those with a little bit of common sense and the perspective of history understand what happens when a lynch mob spins out of control. ALL people suffer when the rule of law is cast aside.
Of course, the Black community does not like lynch mobs, with due cause, but neither do the white/Hispanic/Asian/Gay/ZEE communities. We can imagine the Chinese/Arab/Euro/Brazilian, etc. communities also hate lynch mobs. In fact, any civilized society should recoil at the possibility of adjudication via a lynch mob. It's why we have legal systems. Right? We all claim to be rational and compassionate people. Right? We're civilized, educated, and we've evolved.
Okay, so who DOES like lynch mobs? Answer = The new Democrat party LOVES the new version of a lynch mob.
The Obama Administration brought back the lynch mob and updated the idea. No tree and rope but similar results….. silence the opposition…… suppress and keep people "in line" with new norms (THEIR NORMS) sold as a modern version of Jim Crow laws…… eventually a few people will die……. innocent people….. but that's okay…. it's all for the cause. And do it all while shouting for "Justice". It plays with your mind, doesn't it? It's the "new lynch mob", the bright and shiny version, the community organizer version. They advocated publicly and quietly, for the public to "act", embraced and mentored people like DeRay McKesson in the old Eisenhower Office Bldg, beginning in February of 2011. Well financed, too, by friendly NGO's. No need to wait for proper adjudication in a civilized society. It started with Trayvon Martin and exploded in Ferguson, Baltimore, and NYC for the Eric Garner case.
The media immediately jumped on board, sometimes staging interviews with their own crew members as "concerned citizens", and pushed dramatic shots of violence. Hey, anarchy is great for ratings. In this way, news outlets openly advocated for more lynch mobs….. pushing….. anarchy. CNN didn't report "Hands Up, Don't Shoot" was a lie until at least a year after they knew it wasn't true.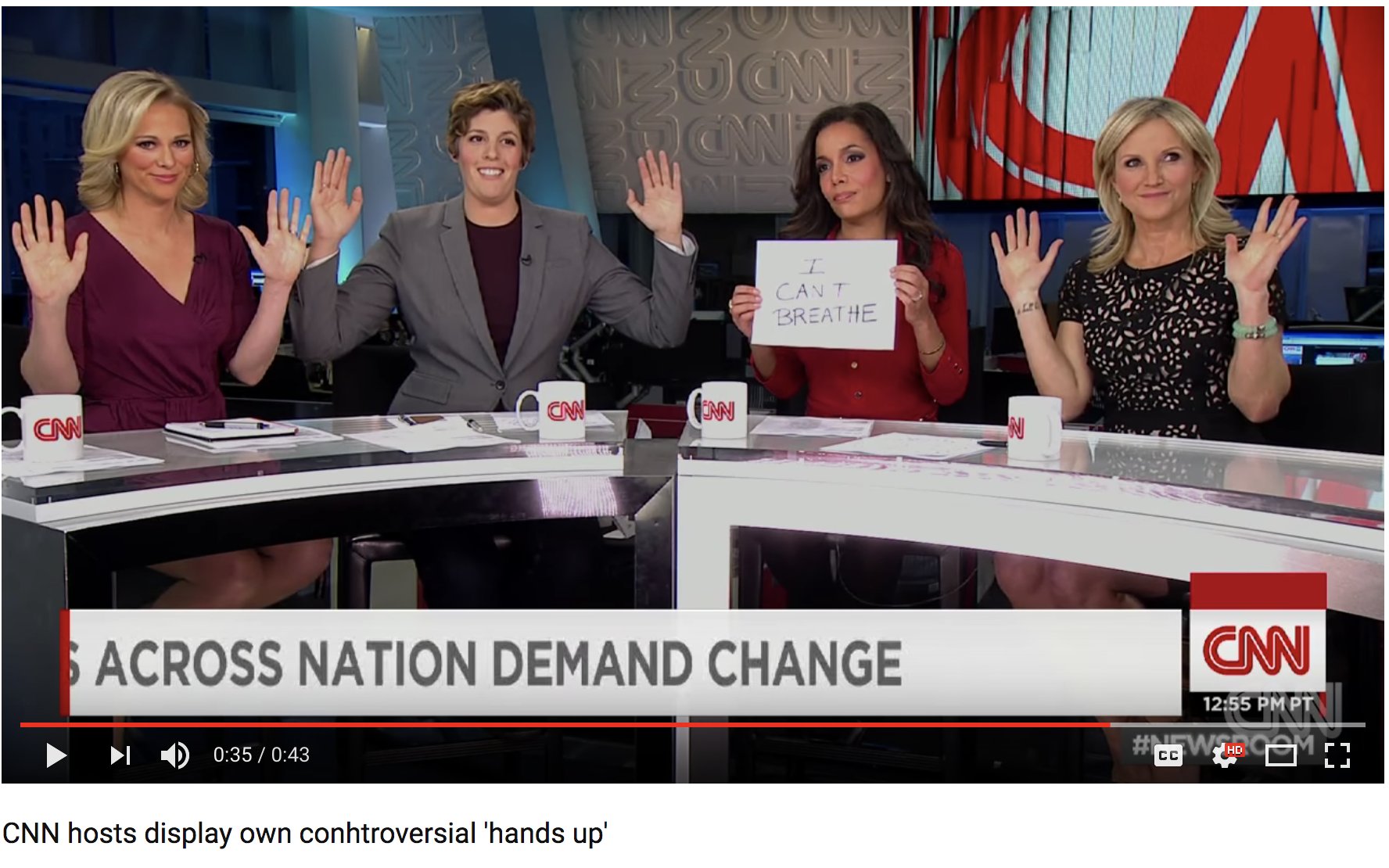 Police officers were assassinated. People who were innocent. How is the new version different than a old-fashioned lynch mob? Remember the Dallas Five? Remember the two NYPD officers, Ramos and Liu, an Hispanic and an Asian, who were executed as revenge for Mike Brown and Eric Garner. The perpetrator, Ismaaiyl Brinsley, drove all the way from Baltimore to kill police officers…….. and Brinsley was wrong about his facts. Brinsley was the leader of a new form of lynch mob. Innocent men died. ( Link )
Hard to imagine any Dem leader would openly advocate for the killing of innocent police or anyone else…… That wouldn't make sense. Yet, that's what happens when a lynch mob gets out of control ……. that's where we are…… that's what happened. The "leader's" hands stay clean but the goal is accomplished = intimidation.
The public cannot possibly know the all the details of each case to make sound judgement. We're not experts in forensics, cross examination, and we don't have access to the files. It's why all countries have courts. The new lynch mob was wrong in the case of Trayvon, Ferguson, and Baltimore. So, why did we burn down the towns, trash local businesses, and loot a CVS which was needed in the community? The lynch mob ruined the reputations of innocent people. Yes, they did. Is it okay to falsely persecute the innocent? Apparently the Democrats think it's a good idea. They are quietly and openly advocating for the new lynch mobs, demand immediate satisfaction regardless of facts, ignoring our process of adjudication, our legal system, in favor of…… anarchy?
Who does anarchy help? Answer = those who want to gain or maintain power. The people are being used in pursuit of power by a handful of "leaders" who maintain clean hands. We're being used.
Yet, here's the kicker, the really concerning part. We now have Presidential candidates openly advocating for new lynch mobs.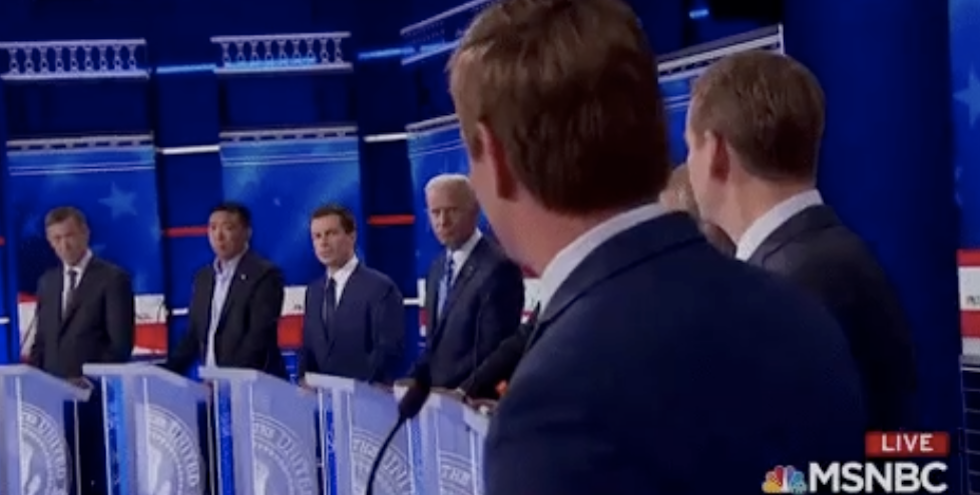 Take a look at what Eric Swalwell did last night. He's a Presidential candidate, a vocal Congressman from California. Swalwell called for breaking the law, persecuting an innocent person, "You're the Mayor, you should fire the (Police) Chief". He did it. Swalwell eagerly stepped into the role of leader of a new lynch mob for political gain. ( Link )
Pete Buttigieg is the Mayor of South Bend. A black man was shot by a white police officer, which has led to an investigation. Buttigieg quickly faced "concerned citizens" in South Bend, who formed a new lynch mob, demanding satisfaction immediately……. ignoring the formal process of adjudication. In effect, they have NO time to wait for necessary facts, interviews, lawyers or juries, because the lynch mob wants an answer NOW. Do you suppose the concerned citizens of South Bend see themselves as a new lynch mob? It's what they are. They're not peacefully protesting or inquiring about the details of the case, …… they're loud and threatening. Big difference.
At the Dem debate last night, Swalwell carried the flag as leader of the lynch mob and attacked Buttiieg for political purposes. Incredibly deviant behavior to attack an opponent, using the death of another man, while ignorant of the facts…… but Swalwell did it……. because Swalwell has no ethics, no integrity…… and Swalwell made a conscious decision that it was more advantageous for HIM to score a political point on a national stage…….. than respect the honor of a dead black man……
Oh my, how far the Dem party has fallen.
Swalwell demanded Buttigieg to fire the police chief…….. with no clear cause…… which would be illegal on its face. Again the lynch mob chooses to punish an innocent person, and certainly delay or obstruct the actual fact finding in the case. Swalwell didn't care. He's the leader of the lynch mob. Does anyone think Swalwell actually cares about a dead black man in South Bend? Nah…..
His name was Eric Logan and he was 53yrs old. I care, but I am a Republican. My small voice doesn't matter to the media because I'm supposed to be racist. Yet, I will closely follow the legal case to see what happens. I respect the rule of law.
It's interesting to note how the new lynch mobs of today have grown and morphed. In retrospect, take a look at the Kavanaugh hearing. A nominee for the highest court in our land was smeared with wild accusations and no proof. These were baseless charges. Later on, we learned most of the charges were completely false. Other accusations were unprovable. Kavanaugh was cleared  —– exonerated. Yet, Michael Avenatti led the charge and the media pushed the smear. MOAR lynch mobs! The lynch mob believed the smears and pounded on the door of our Supreme Court, demanding satisfaction. They were wrong, yet the irony is not lost. We were nominating a high judge……. and anarchy was the answer from our political opposition. Meaning, there was no legitimate argument to oppose Kavanaugh's nomination. Again, the people were used to deliver power to a very few…… the Dems.
The tech revolution has also helped the lynch mobs of today. Now, we can have a virtual lynch mob. At the drop of a hat, 10K phone calls can be placed to an arbitrary CEO……. ensuring corporate America bends a knee and bows to the new lynch mob.
College students love the new lynch mob. It's a perfect way to persecute professors at Evergreen College or other students, speakers, with whom they disagree. College Activists have developed their own Jim Crow laws…. you can only speak if you agree with the narrative. How is this different than the effort to keep southern blacks "in line" during the 1950's? Looks eerily familiar to me.
Today, social media's big tech firms help the new lynch mobs. "Machine Learning Fairness" is a new term we learned from James O'Keefe. Yet, Google goes further, and likes to promote protest for only one side of the political aisle: https://twitter.com/JamesOKeefeIII/status/1144309553649070080
Lynch mobs have been used throughout history to stoke fear, snowball the worst of human emotions, and the patterns are almost identical. Think of the women burned as witches in Salem, the Spanish Inquisition, Jews and gypsies in WW2, etc. I'm a redhead and many of my ancestors were burned at the stake for an irrational fear of their hair color….. is that so much different than an irrational fear of skin color? The Ox Bow Incident? The similarities to what the Dems are doing today, the patterns of irrational behavior and disregard for law, are striking to me, a common citizen.
Tell me again, who does this benefit? Oh yeah, those who seek power or who desire to maintain power. The ignorant public, consumed by emotion, driven by fear, provides the means to their end. And it always hurts the people the most.
When cooler heads prevail, the truth is, most of us prefer………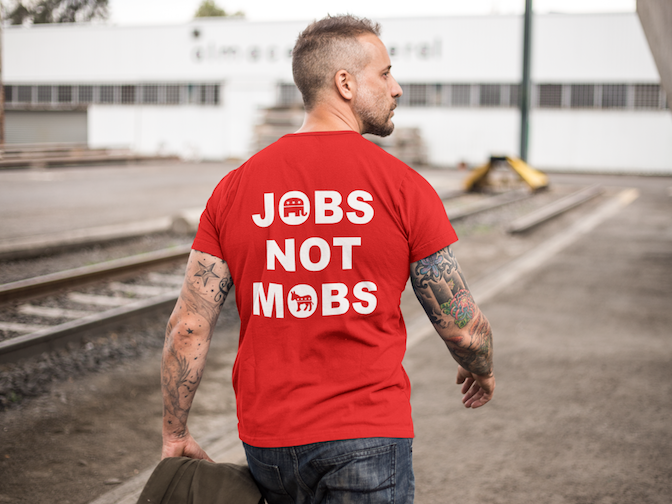 Be careful how you vote in 2020. Think for yourself. Don't be used by another with malintent.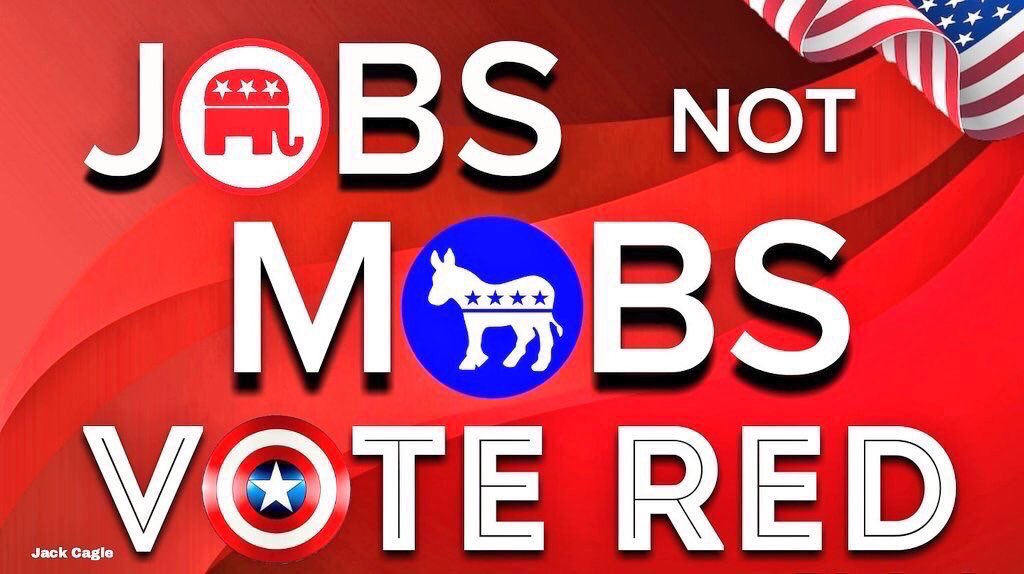 Make sure your voice is heard at the voting booth.