Many of our friends and family will ask us about the latest developments of the hybrid Impeachment "Inquiry". How do we react? What are you saying to your friends? Please include your insights in the comments below.
My response has been to donate small amounts to the Trump campaign, and narrow my eyes with cold determination. This is a war. Accept it. Stop thinking your opposition does not know the truth, or they are idiots. No, they know exactly what they are doing. These actions are intentional.
As time goes on, we see holes in the Whistleblower story, and whether or not this qualifies as a whistleblower complaint. I'm going to put that debate to the side for a moment to examine another issue. What we cannot understand, what makes no sense to us, and sets off our spidey-sense, is, why are the Dems so angry?
When confronted, leftist voters and their politicians have a hard time communicating a legitimate reason for hatred of Trump, let alone, impeachment of an American President. They stumble and stammer, defaulting to frustration and emotion. It could be a deliberate effort to oust a President because the opposition seeks control of government…. more nefarious. Is it a rejection of the people who voted for President Trump and an effort to control public discourse, quell dissent, to silence ….. us? Is it a grand conspiracy by a bunch of globalists who really want to continue sucking the USA dry? Is Trump really a Nazi and an existential threat to the world? All of the above? Who knows?
We've had opposing political parties in the past. Every election cycle, each side rallies supporters, but one side fails. We lick our wounds, analyze our mistakes, and move onto the next election. Yet, we've never seen anything like the way the political opposition + media have acted during the Trump administration.
Whatever the reason for the left's motives, why are they so desperate this time? If we can get to THAT answer, the root cause for all the venom, we may figure out the truth and begin to make peace…..
The reaction from the left is "over the top", not normal, which leads us to believe something else is at stake. It indicates regular, GUILTY, human behavior. If a toddler descends into tears because mom accused them of stealing a cookie, it means admitting the theft is perceived as MORE disadvantageous, than the embarrassment of having a fit…. which means parents need to correct the toddler's priorities, asap. We teach our children to own up to their failings and mistakes. Strong and spontaneous, "over the top" emotions, which have no clear basis, indicate deflection of the real problem. Likewise, if a husband and wife are screaming at each other about whether to have chicken or salmon for dinner…. chances are, the argument is NOT about what's for dinner. It's something else.
So, what is it with the Dems?
The Premise: The Dems are trying to hide something…. and it's big.
The more they scream, the greater the effort, the bigger the problem. It's directly proportional. Let's see if the premise works. We have 10 reasons.
1. In my opinion, it all comes back to the "alleged" fraud, targeting of the Trump campaign, during the 2016 election and the attempts to hide the crimes. If the fraud is discovered, people will go to jail and the Dem party (and maybe a few on the Repub side) will have their political careers destroyed. People involved will be disgraced, legacies ruined, think tanks shuttered, and there will be many more Dr. Mudd's. The Dem party would be eviscerated for a generation. This time, EVERYTHING is at stake. They're fighting for their lives.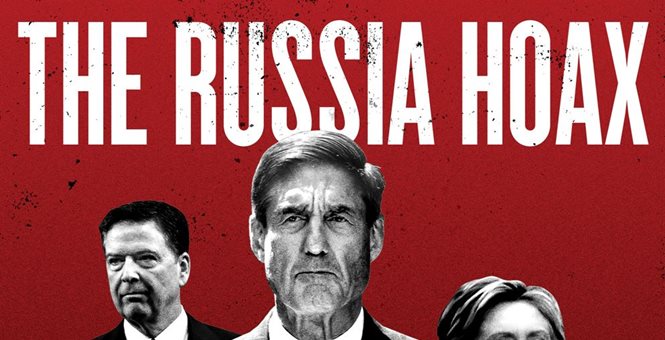 Let's be objective. Well, it's a plausible argument, which remains largely unproven as yet (the fraud/the FISAs/the spying/the entrapment), and would explain the visceral hatred, desperate actions of the Dems. It could be one example of why the Dems are so angry. Let's look for further evidence.
2. The first person the Dems attacked was Lt General Mike Flynn. Why go after Flynn, first? Back in 2014, Mike Flynn wrote a book called The Field of Fight. It was Mike Flynn's approach on how to fight Radical Islam………….. but it included a restructuring of the intel agencies to become more effective, less analysts, and more people on the front lines and in the field. Ohhh, the intel agencies did not like Mike Flynn's book at all. Flynn was fired by Obama because of his alleged naming of Radical Islam, but insiders claim it was because of his ideas on moving the agencies around. And we do have McCabe's words, "First we fu$k Flynn, and then we fu$k Trump."
Hmmm, Mike Flynn would definitely be a threat to the intel agencies, particularly the Obama holdovers. Mike Flynn could easily find what the intel agencies would be hiding. Is that why they went after Flynn, first? Whatever the truth, because of Flynn's experience, he would certainly know how to reorganize the intel agencies, which would be a direct threat to established fiefdoms with the intel community. Fear of Flynn would create automatic resistance, heightened emotion………. and perhaps mistakes.
We learned last night, from Flynn's lawyer, Sidney Powell, new information. By January 30th, 2017, Flynn had be cleared of being an "agent of Russia" and another DOJ letter cleared him of bogus Logan Act Charges, + we know those who interview Flynn did not think he lied. By January 30th, there was no reason for Flynn to leave the White House, but it's NOT what the DOJ was telling McGann and President Trump. Extraordinary steps taken to get rid of Flynn – someone was scared of Flynn.
It could be Mike Flynn but let's keep looking for other things which scare the Dems about Donald Trump.
How about CrowdStrike?
3. It's all about the effort to cover up the CrowdStrike report that the DNC was hacked by Russians. If the public understands what happened with CrowdStrike, the reputation of the intel community would be irreparably harmed. It would be similar to the false claim of "WMD's in Iraq" but more severe, as the intel agencies were actually smearing a US President. In DC, there is a sense to "protect the institutions" at all costs, which could be compounding the problem.
We know CrowdStrike issued their report, and Alperovitch went on PBS before Christmas, 2016, to explain to the public. Comey testified the FBI requested access to servers at DNC several times but ended up reading the report from CrowdStrike as did CIA/DNI. Yes, CrowdStrike was the ONLY ONE to examine DNC servers and pronounced the "Russians hacked the DNC".
But we later learned in the Roger Stone case, all the FBI ever had was a redacted draft of the CrowdStrike Report. Most Americans still believe Russia hacked the DNC.
On December 29, the Joint Analysis Report was published. We read it, because there was much confusion. Many people thought the DNC hack was actually a download, or Seth Rich was involved, and Julian Assange flatly denied a Russian hack. We looked for answers from our intel community, and we thought they would tell us the truth. Well, the JAR was disappointing and obviously a rush job = establish Russian hacking narrative before Obama left office, and btw, throw out a few Russian diplomats while we're at it.
January 7, 2017, the Intelligence Community Assessment (ICA) Report was released. Was it the same day Comey met with President Elect Trump in Trump Tower? Please read the ICA, it's a joke. Thus, the "17 intel agencies" lie was born, and the set up to "Trump at war with the intel community", and the relentless press, "Why won't Trump admit Russians hacked the DNC" had begun. https://www.dni.gov/files/documents/ICA_2017_01.pdf
The CIA/FBI/DNI put their name and reputation on the line when they signed onto the CrowdStrike report. CrowdStrike based their theory on the premise of Russian hacking of D-30 Howitzer targeting software, during the Crimea invasion, by a hacker named Cozy Bear, which resulted in an 80% loss of armament. CrowdStrike backed up this claim with stats from a think tank in London which counts weapons in action or available to all countries in the world. CrowdStrike believed the DNC hack was similar to the Ukraine hack and thus, "Russia hacked the DNC".
Yet, by March-April of 2017, the foundation of the CrowdStrike Report began to fall apart. IISS merely updated their tally of D-30 Howitzers in Ukraine and only showed a 15% loss. Furthermore, the execs at IISS were never contacted by anyone from CrowdStrike. Plus, the Ukraine General on the field disputed any problem with tracking software during the Crimea incursion. Whoops, CrowdStrike was busted.
The other points in the CrowdStrike report were easily defeated as well. A.) There was a Russian malware string found during the hack – but we learned 30% of all computers in the world have the same string. B.) There was a Russian language string in the hack – but we learned all Apple/Android phones are capable of Russian language, or, we could by a Russian language keyboard in Brooklyn for about $14.00
By May of 2017, CrowdStrike was cornered and forced to retract their principle finding of the D-30 Howitzer tracking software as similar to the DNC hack. Yet, their spokesperson claimed their conclusions were found to be VALID by the "17 Intel Agencies" of the US government…. and therefore, CrowdStrike was reliable.
See what they did there?
CrowdStrike put out a false report, and truly sloppy work, which was quickly debunked. The agencies bought in, claiming it was true. By the time we learned the whole thing was false, the SPOX for CrowdStrike claimed their work was validated by the agencies. It was a vicious circle with the agencies and CrowdStrike lying to American voters and the rest of the world. "Blame Russia!"
Remember how ANGRY the press became when President Trump would not repeat the LIE, "Russians hacked the DNC" which is different than a few Facebook ads and "Russia Influenced our election"? The media went wild in Helsinki when Trump met Putin. The press forced the President of the USA to repeat what he knew had to be a lie. And sure, Google put 100 million dollars into CrowdStrike and the company just went public.
Additionally, we all waited patiently for two years on the Mueller report to learn the real problems in 2016. Yet, on page 3, Mueller states, Russians hacked the DNC and Mueller/Weissman never challenged the premise.
To this day, there has NEVER been any proof Russians hacked the DNC.
If the American people become aware of this fraud, the sloppiness of CrowdStrike, and the complicit nature of the agencies, what are the chances they would trust the intel community, or the Democrats, or the media? Yeah, hiding this fraud would be a good reason, and a BIG reason, to be irrational, emotional.
It sure would be a good reason to target a sitting President with a bogus CIA "whistleblower"…. right before the real investigation from Barr and Durham reveals the origins of 2016 campaign fraud. Yeah, that would be The Mother of all Distractions.
Yet, there are many more reasons for the emotional and "over the top" reaction of the left. Let's list a few more and we'll turn it over to the forum.
4. It could be …. all those people who voted for Hillary feel cheated and lied to by the media. Surprised when Trump won? I wasn't. They MAY be more angry at their own leaders, or people like Nate Silver who pushed wild polls, than President Trump. The "Russia helped Trump" narrative helps these lower IQ voters to focus their rage and resentment back to Trump. They feel cheated but still validated, because "we really won". If what was hidden comes to light, the hatred turns back to the Dems and those who lied in the media.
5. We've known about problems in the Swamp for years, but it's never been more clear than today, thanks to President Trump. Lobbyist arrangements, media activists, GOPe'ers like Ryan/Sasse/Mike Lee/McCain…….. become exposed when a President like Trump comes to town. It's why the GOPe helps the Dems. Theirs was a cozy arrangement. Many bureaucrats and politicians enriched themselves and family to the detriment of the American public. Yeah, that would be a good reason to keep the status quo hidden from the public.
6. It could be as simple as "victim culture" and fascist ideology which has taken over our universities. College students think a perceived "offense" is more important than another person's constitutional freedoms. It's upside down. Yet, college students and lower IQ voters are far removed and more likely a result of actions from higher up the food chain. If the masses are more absorbed with their own problems, it's easier to keep big problems hidden.
7. Or, the reason for all the hatred could be completely unrelated to President Trump. It may have to do with more of a human failing. Recall Ashley Judd, speaking at the Women's March. It was clear, something happened to Ashley Judd which hurt her deeply, but it had nothing to do with President Trump. We learned later, it was Harvey Weinstein. Yet, why would Ashley Judd take out her rage on another man, the wrong man?
The #MeToo women were the same women who smeared Kavanaugh. What brings a woman to incorrectly hate/blame all men for the actions of one. Rationally, they MUST know their logic is flawed. Or, is it guilt, because they compromised themselves at some point, for money, power, fame, and instead of admitting the their mistake/personal failure? Again, breeding class/gender resentment makes it easier to hide bigger problems. "Distractions are necessary."
8. Could it be the brushfire of identity politics, and political correctness, added to our problem? Today, it's north against south, coasts against heartland, black against white, police against criminal, Hollywood against Red States, and an attempt to paint a political opponent as …. evil, unworthy of life. It's dangerous and very un-American. Can we only find comfort and safety with those who are the same age, skin color, socio-economic, politically minded, similarly educated? Who wants to be put into a box?
The more class/gender/skin color/geographic division we see, is there a direct parallel to the amount of distraction necessary to keep bigger problems hidden? Bernie supporters, young students, as well as Trump supporters, resent an abusive and all-powerful government. There is no reason we should be separated in the goal for accountability in government. BUT, if we're separated, we cannot be organized, which is good for those who want to stay in power.
9. It could come back to Hillary herself. Hillary has listed, for the past 3yrs, 80 some-odd reasons as to why she lost the election of 2016. Has Hillary ever blamed herself? A friend remarked, "She's not teaching young women how to handle rejection, is she?" This creates a larger problem, "I can't possibly be wrong."
If Hillary was really part of the elite, the smart ones, the cool ones, the people who knew everything……… and they lost………. then, they're not so smart after all……….. are they? Worse yet, they were wrong. America rejected them. They're losers. Their entire image of themselves has been fundamentally threatened.
How can elites be "elite" if they're wrong?
If Trump is so stupid, and his followers are uneducated-skeevy-toothless-Deplorables, then how come they beat the $hit out of Hillary and the alleged "cool" people?
At street level, every time Trump "wins", it's salt in the wound. It's personal. It means they lost, again. They don't see a Trump win as a win for America, too wrapped up in their own bubble, still too fragile. The media stymies their individual recovery by reminding the losers everyday about how much they should be offended. The daily dose of offenses becomes like morning coffee. Think about it. CNN/MSNBC can't even talk about Trump's successes, because it's too painful.
10. Finally, the emotional, irrational hatred of Trump has to do with economics, because everything boils down to power or money. Yes, those who run multi-nationals would love to continue exporting jobs, importing foreign workers, screwing over regular Americans. It's just a desire to continue on, business as usual.
No one believes Levi's, who hasn't manufactured in the USA since 2004, would donate 1 million dollars for an anti-gun campaign because the CEO of Levi's cares about "gun violence". No one believe the Nike CEO gives a damn about Colin Kaepernick. No, both were a way to attack a sitting President on a social issue, degrade his popularity, because companies like Nike and Levi's would LOVE to continue on, business as usual, manufacturing in China, and move their products into the USA with no tariffs. Fentanyl deaths or job losses to Americans don't matter, what does matter is earnings per share.
With all the virtue-signaling so prevalent with US companies today, how come we don't have a CEO who decides to bring production BACK to the USA, instead of China, because it would be unethical to support a communist regime who exports fentanyl into America, killing our fellow Americans. Where is that CEO?
The above are a partial list of reasons why we are suspicious about the actions of the Dem/GOPe leadership, the activist media, and traitorous CEO's. Sure, we're cynical but legitimately so. Anxious to see what the forum adds to the mix.
It's been said, "Nothing can stop what's coming."
If the amount of flak we and our President are taking indicates our nearness to the target, we're almost there.
Let's hope and pray we're ready.
It's time.
Turn up the volume and hear our theme song. All attributions to the legendary AC/DC.