This Sanctuary Sunday Open Thread, with full respect to those who worship God on the Sabbath, is a place to reaffirm our worship of our Creator, our Father, our King Eternal.
It is also a place to read, post and discuss news that is worth knowing and sharing. Please post links to any news stories that you use as sources or quote from.
In the QTree, we're a friendly and civil lot. We encourage free speech and the open exchange and civil discussion of different ideas. Topics aren't constrained, and sound logic is highly encouraged, all built on a solid foundation of truth and established facts.
We have a policy of mutual respect, shown by civility. Civility encourages discussions, promotes objectivity and rational thought in discourse, and camaraderie in the participants – characteristics we strive toward in our Q Tree community.
Please show respect and consideration for our fellow QTreepers. Before hitting the "post" button, please proofread your post and make sure you're addressing the issue only, and not trying to confront the poster. Keep to the topic – avoid "you" and "your". Here in The Q Tree, personal attacks, name calling, ridicule, insults, baiting and other conduct for which a penalty flag would be thrown are VERBOTEN.
In The Q Tree, we're compatriots, sitting around the campfire, roasting hot dogs, making s'mores and discussing, agreeing, and disagreeing about whatever interests us. This board will remain a home for those who seek respectful conversations.
Please also consider the Guidelines for posting and discussion , outlined here https://wqth.wordpress.com/2019/01/01/dear-maga-open-topic-20190101/
Let's not give the Internet Censors a reason to shut down this intellectual haven that Wolf has created for us.
---
The Storm is upon us.
Please remember to Pray for our President.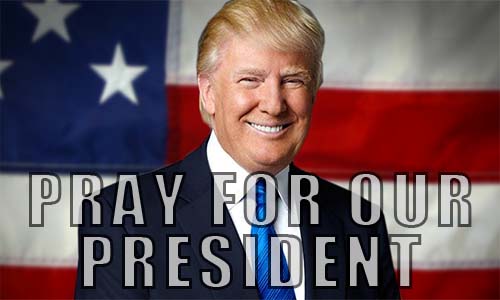 ---
AND WHAT TIME IS IT?
TIME TO DRAIN THE SWAMP!!!
It's time to replace
a failed and CORRUPT political establishment
with a new government
controlled by you, the American People.
~ Candidate Donald J. Trump
---
Also remember Wheatie's Rules:
No food fights.
No running with scissors.
If you bring snacks, bring enough for everyone.
---
And,
---
On this day and every day –
God is in Control
. . . and His Grace is Sufficient, so . . .
Keep Looking Up
---
Hopefully, every Sunday, we can find something here that will build us up a little . . . give us a smile . . . and add some joy or peace, very much needed in all our lives.
"This day is holy to the Lord your God;
do not mourn nor weep." . . .
"Go your way, eat the fat, drink the sweet,
and send portions to those for whom nothing is prepared;
for this day is holy to our Lord.
Do not sorrow,
for the joy of the Lord is your strength."
Faith
The bedrock foundation of Christianity is faith; faith that Jesus, the Son of God, our Messiah, who died for our sin and rose again, is our personal Savior.
But, the question may be asked, "How strong must my faith be? What about those little doubts that creep in from time to time?"
The first thought I have on this question is that my faith comes from God; it is not my personal attribute. God gives faith in the form of a gift (Ephesians 2:8) (we don't earn it or deserve it), because of His grace and mercy, and because He loves us.
Faith is not the product of a preacher's compelling presentation, his eloquence, or even his theological soundness—faith is given through the message about Jesus. God gives us faith "by hearing, and hearing by the word of God". This is the means God has chosen. It is through the Word of God that faith comes to us . . . and since that faith comes from God, it must be sufficient for His purpose.
The second thought I have is that we have a great illustration of the amount of faith required from the Old Testament and the Children of Israel, who were wandering in the desert for 40 years because of their lack of faith, their unbelief that God would bring them to the Promised Land as He had promised. This is related in Numbers 21:
4 Then they journeyed from Mount Hor by the Way of the Red Sea, to go around the land of Edom; and the soul of the people became very discouraged on the way. 5 And the people spoke against God and against Moses: "Why have you brought us up out of Egypt to die in the wilderness? For there is no food and no water, and our soul loathes this worthless bread." 6 So the Lord sent fiery serpents among the people, and they bit the people; and many of the people of Israel died.
7 Therefore the people came to Moses, and said, "We have sinned, for we have spoken against the Lord and against you; pray to the Lord that He take away the serpents from us." So Moses prayed for the people.
8 Then the Lord said to Moses, "Make a fiery serpent, and set it on a pole; and it shall be that everyone who is bitten, when he looks at it, shall live." 9 So Moses made a bronze serpent, and put it on a pole; and so it was, if a serpent had bitten anyone, when he looked at the bronze serpent, he lived.
God judged the people by sending snakes, and many of them died. But the Israelites simply had to look up to that bronze snake in order not to die. How great a faith did the action of looking at that bronze snake take? All an Israelite had to do, in the hope of a promise from God that he can't see, was look at the bronze serpent on the pole. That is the example, the preview, that God gave us in the Old Testament of us now, trusting in His Son, who was lifted up on a cross for our sins.
The third thought I have is from Matthew 17:14–20, where we see Christ's disciples unable to exorcise a demon from a young boy, even though Jesus had previously given them the authority to do so. When they asked Jesus why they weren't able to drive the demon out, Jesus replied, "Because you have so little faith. I tell you the truth, if you have faith as small as a mustard seed, you can say to this mountain, 'move from here to there' and it will move; Nothing will be impossible for you" (Matthew 17:14–20).
What Jesus is saying is that with very little faith, indeed, we (actually God) will do great things. The power of faith is all from God, and He will do great things on our behalf if we have but small amounts of faith.
Just as Moses lifted up the bronze snake in the desert, Jesus was lifted up on Calvary. In John 3:13, the Bible says "No one has ascended into heaven except he who descended from heaven, the Son of Man. And as Moses lifted up the bronze snake in the wilderness, so must the Son of Man be lifted up, that whoever believes in Him may have eternal life."
John 3:16. "For God so loved the world that he gave his only Son that whoever believes in him should not perish but have eternal life." That's the significance of that Old Testament event. It is this, that we deserve to perish in hell because of our sin. But another has been put there in our place, Jesus Christ. He has paid the full price for our sin. Us too, all we need to do is by faith trust in the finished work of Jesus Christ and we will be saved.