Cover image: Summer Breeze by Robert Reid.
Today I would like to bring up confirmation bias and unrealistic expectations that arise from them.
First a quick explanation of what confirmation bias is:
Confirmation bias, a phrase coined by English psychologist Peter Wason, is the tendency of people to favor information that confirms or strengthens their beliefs or values, and is difficult to dislodge once affirmed.[2] Confirmation bias is an example of a cognitive bias.
Confirmation bias (or confirmatory bias) has also been termed myside bias.[Note 1] "Congeniality bias" has also been used.[3]
Confirmation biases are effects in information processing. They differ from what is sometimes called the behavioral confirmation effect, commonly known as self-fulfilling prophecy, in which a person's expectations influence their own behavior, bringing about the expected result.[4]
Some psychologists restrict the term "confirmation bias" to selective collection of evidence that supports what one already believes while ignoring or rejecting evidence that supports a different conclusion. Others apply the term more broadly to the tendency to preserve one's existing beliefs when searching for evidence, interpreting it, or recalling it from memory.[5][Note 2]
Confirmation bias is a result of automatic, unintentional strategies rather than deliberate deception.[6][7] Confirmation bias cannot be avoided or eliminated entirely, but only managed by improving education and critical thinking skills.
Confirmation bias is a broad construct that has a number of possible explanations, namely: hypothesis-testing by falsification, hypothesis testing by positive test strategy, and information processing explanations.
Essentially, when looking at the movement which swept so many of us up in the last three years, now that things are looking sour on the surface, confirmation bias, and judging without a full picture of information is threatening to divide the movement. In many ways, it already has.
I won't elaborate on that point. But, I will say rather emphatically, that this movement, this Make America Great Again throwing off the chains that bind economic expansion, industrial might and the draining of the swamp is just part of the puzzle in the fight. There's a lot more out there, particularly when it comes to the self-perpetuation of corruption in governments around the world. That has to be rooted out so that we don't find ourselves in this position again. Just because we don't see it happening, doesn't mean it isn't.
It is bigger than any one person, or one group of people, and is going to take the efforts of those who are selfless in the fight and who stick to their guns IN the fight rather than allowing the human condition to interfere.
We are all where God needs us in this effort, including those who do not believe. Their disbelief forces those of us who do to sharpen our apologetics and to learn more than was taught us.
It also forces many of us to diversify our information sources and to be always on the lookout for tidbits that help the puzzle come together.
That being said, the epicenter of hopium – a single, VERY connected individual who likes classic, fast sport cars, and has led a very interesting life – held a summit of sorts last weekend. He talks about it at length in an interview with yet another of the diverse hopium channels, and in the first ten minutes drops a bombshell about President Donald Trump that, if it's true, lends another tidbit to the notion that REALPOTUS was spotted for the job decades ago, and was coached by a late former president as to how the Deep State and the swamp were going to try to take him down…DECADES ago. If it's true, that little factoid is a stunner.
There are other podcasts that talk about insider intelligence of what happened in the last week. When the automated clearinghouse – the Federal Reserve's ACH system – went down, there was a reason. It has not been announced to the general public, but one podcaster has a source that told him what happened, and it's all good.
That podcaster, like the epicenter of hopium, is only as good as his sources. At this point, we have no idea what is being put out as purposeful disinformation to get the other side to react.
The thing is, there have to be a lot of sources to get a complete picture. Those guys know that and put it out for all to see, and you don't ever know where that one piece of information that ties everything together is going to surface.
Searching out sources to reinforce what we already think about the whole situation is not going to get to the whole truth. None of it is going down then way any of us thought it would. We simply don't know the breadth and depth of what is being fought.
And we're not going to, either, until it's all over.
That's my buck-fifty on the confirmation bias that's tearing much of the movement apart.
Just a reminder: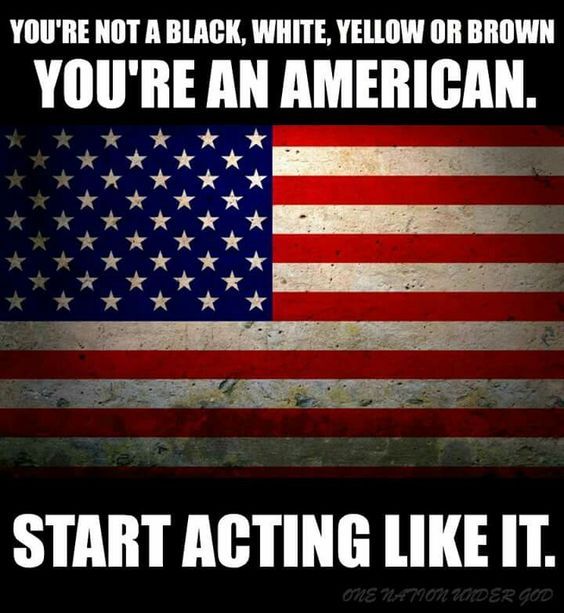 Of course, this does not mean committing felonies, but standing up to the forces that want to tear this nation – and humanity apart. The very people XVII told us will be destroyed by the time this movie comes to an end are currently roaming the halls of power…supposedly. It's a sickening sight.
And now for something completely different.
Your weekly reminder to take the pledge:
"I do solemnly swear (or affirm) that I will support and defend the Constitution of the United States against all enemies, foreign and domestic; that I will bear true faith and allegiance to the same; that I take this obligation freely, without any mental reservation or purpose of evasion; and that I will well and faithfully discharge the duties of the office on which I am about to enter: So help me God."
And now for the nitty gritty of the Q Tree 5 minute, stand up, Tuesday morning meeting version of the Daily Thread.
Ahem.
Guidelines for posting and discussion on this site were outlined by our host, WolfM00n. Please, review them from time to time.
The discourse on this site is to be CIVIL – no name calling, baiting, or threatening others here is allowed. Those who are so inclined may visit Wolf's other sanctuary, the U-Tree, to slog it out with anyone who happens to still be hanging out there.
This site is a celebration of the natural rights endowed to humans by our Creator as well as those enshrined in the Bill of Rights adopted in the founding documents of the United States of America. Within the limits of law, how we exercise these rights is part of the freedom of our discussion.
Fellow tree dweller Wheatie gave us some good reminders on the basics of civility in political discourse:
No food fights.
No running with scissors.
If you bring snacks, bring enough for everyone.
And Auntie DePat's requests as we are all, ahem, adults…supposedly:
If you see something has not been posted, do us all a favor, and post it. Please, do not complain that it has not been done yet.
The scroll wheel on your mouse can be your friend. As mature adults, please use it here in the same manner you would in avoiding online porn.
Thank you so much for any and all attention to such details. It is GREATLY appreciated by more than one party here.
__________________________________________________
The readings and reflection below are not from today, Tuesday, March 2, but from yesterday. In contemplating the words written above, these selections are more meaningful.
DANIEL 9:4-10
4I prayed to the LORD, my God, and confessed, "Ah, Lord, great and awesome God, you who keep your merciful covenant toward those who love you and observe your commandments! 5We have sinned, been wicked and done evil; we have rebelled and departed from your commandments and your laws. 6We have not obeyed your servants the prophets, who spoke in your name to our kings, our princes, our fathers, and all the people of the land. 7Justice, O Lord, is on your side; we are shamefaced even to this day: the men of Judah, the residents of Jerusalem, and all Israel, near and far, in all the countries to which you have scattered them because of their treachery toward you. 8O LORD, we are shamefaced, like our kings, our princes, and our fathers, for having sinned against you. 9But yours, O Lord, our God, are compassion and forgiveness! Yet we rebelled against you 10and paid no heed to your command, O LORD, our God, to live by the law you gave us through your servants the prophets.
LUKE 6:36-38
36Be merciful, even as your Father is merciful. 37"Judge not, and you will not be judged; condemn not, and you will not be condemned; forgive, and you will be forgiven; 38give, and it will be given to you; good measure, pressed down, shaken together, running over, will be put into your lap. For the measure you give will be the measure you get back."
Listen with an Open Heart
Our family had dinner together every night when I was growing up. I remember my father listening to everything about our days with interest – and always with a smile and a twinkle in his eye. We freely shared everything because there was never and judgement or criticism frim my father.
Now, I look back on this memory with different eyes; he was a human resources manager. I can only imagine every thing that happened to him during the workday! But I also remember that he never really mentioned himself; the focus was on interacting with us.
In today's Gospel. Jesus tells his disciples: stop judging and you will not be judged. The only way to stop judging is to truly listen to others, to really hear them, without imposing our own thoughts or perspectives. To "stop judging" is the very foundation of empathy, and my father exemplified this at work and at home.
Like my father, when we listen we open our hearts to those around us. And as we prepare ourselves to let go of our own point of view, we are better able to hear what God is really saying to us in our lives.

Reflection based on Luke 6: 36-38 by Regina Lawlor Andrews, the Magnificat Lenten Companion, 2021
As always, prayers for the fight against that which seeks to enslave us are welcome. Via con Dios.