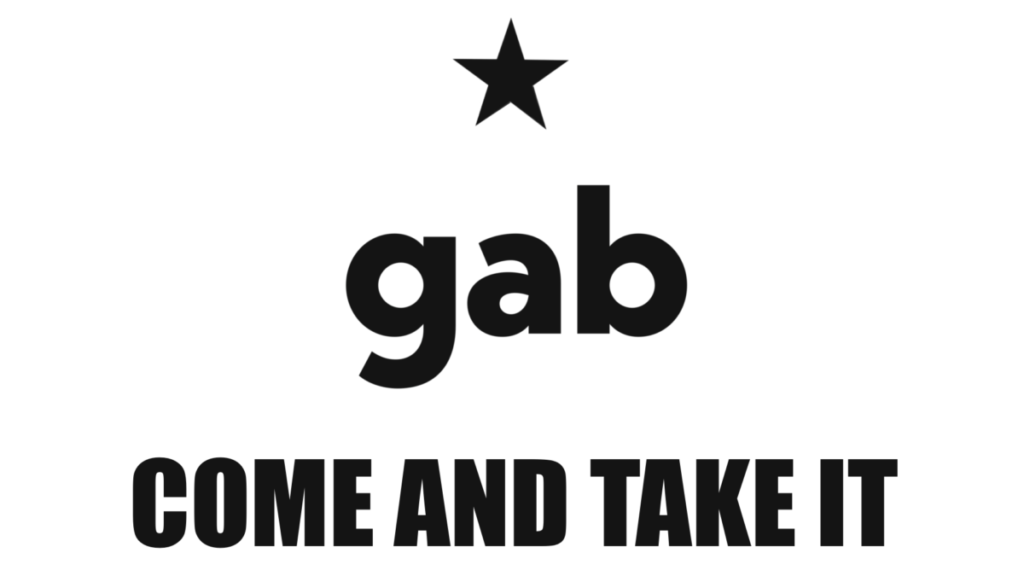 ---

Kitty Shackleford reposted
SuperLevure     
@DedeDeSinope


··Cozy Pond FrogGang
So it has begun, frens.
The great battle of our time.
For free speech, our civilisations, and everything cozy in this world.
Gab is inevitable. Our community has grown to the point where the GOP can't simply pretend we do not exist anymore as they have for five years. Now they must attack and defame us like the left does. Our community will primary every last one of you in 2022. Every last one.
271 likes
11 comments
119 reposts
---
Yes – even the Texas GOP stood up for Gab without flinching – and without attacking Gab's attackers. SOMEBODY actually gets FREE SPEECH!!!
---

Mark Smith reposted
THANK YOU @TexasGOP
3,484 likes
177 comments
597 reposts
---
This was all in response to Gab being somewhat stupidly criticized by Governor Abbott during a photo op with two state reps touting an antisemitism bill.
As I've said before, NOTHING has done more to wash out the antisemites at Gab, than the massive influx of normies simply seeking free speech.
---
Addressing Texas Gov. Greg Abbott's Statement About Gab
Every month 30 million people use Gab's services to get access to the free flow of information online. Gab is the home of free speech in a world where Big Tech oligarchs have censored, deplatformed, and demonized tens of millions of good, honest, and decent people with whom they disagree politically.
Tonight Texas Governor Greg Abbott, a "Republican," issued a despicable and false statement smearing Gab as an "anti-semitic platform that quote "has no place in Texas." This is the same Gov. Abbott who just five days ago said he was "taking a stand against Big Tech censorship."
Gov. Abbott's statement will likely not sit well with the nearly 800,000 Texans who have visited Gab.com in the past 24 hours alone. What is even more strange is that the Texas GOP itself is on Gab with a verified account.
Gab is not an "anti-semitic" platform. We protect the political speech of all Americans, regardless of viewpoint, because in this age of cancel culture nobody else will. That means unpopular viewpoints may be found on the site.

The enemies of freedom smear us with every name in the book because they hate America and they hate free speech. It's a shame to see a GOP politician fall for this trap when conservative values are under sustained attack all over the country.
People smear Gab for the kinds of people we host. They never smear Gab for the kinds of people we ban. That's because we don't have political tests for our users. Ban decisions are made on an individual basis. Our test for political speech is whether it is legal or not. Pretty simple rule.
There are many Jewish Gab users and customers, whose lawful speech we protect with just as much zeal as we would protect the lawful speech of any person of any faith, ethnicity, or creed.
This is what America used to be like: a place where The People could speak freely regardless of their faith, ethnic background, or beliefs. This is the America Gab is fighting to preserve.
Apparently Gov. Abbott doesn't agree.
Andrew Torba
CEO, Gab.com
March 10th, 2021
Jesus is King
LINK: https://news.gab.com/2021/03/10/addressing-texas-gov-greg-abbotts-statement-about-gab/
---
The bottom line is that Gab is one of our last bastions of Free Speech.
One way you can help, is by sending some money to Gab – either as a donation, or as a "PRO" membership.

LINK: https://pro.gab.com/
So what do you GET if you upgrade to PRO?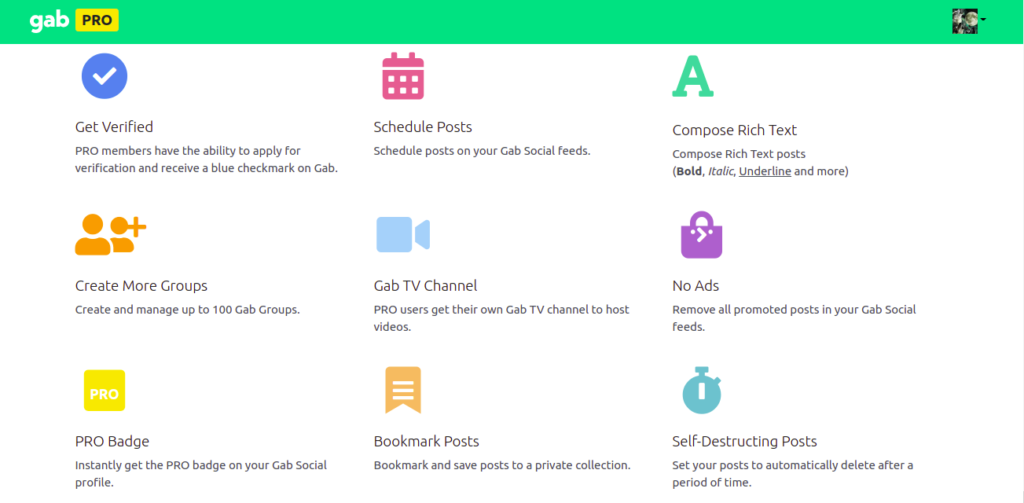 That Gab TV channel for hosting videos is potentially very cool!
How much does it cost?

You can even buy a GIFT subscription for another account. You can pay with a check or money order, an E-check (very conveniet), or Bitcoin.
So why do it?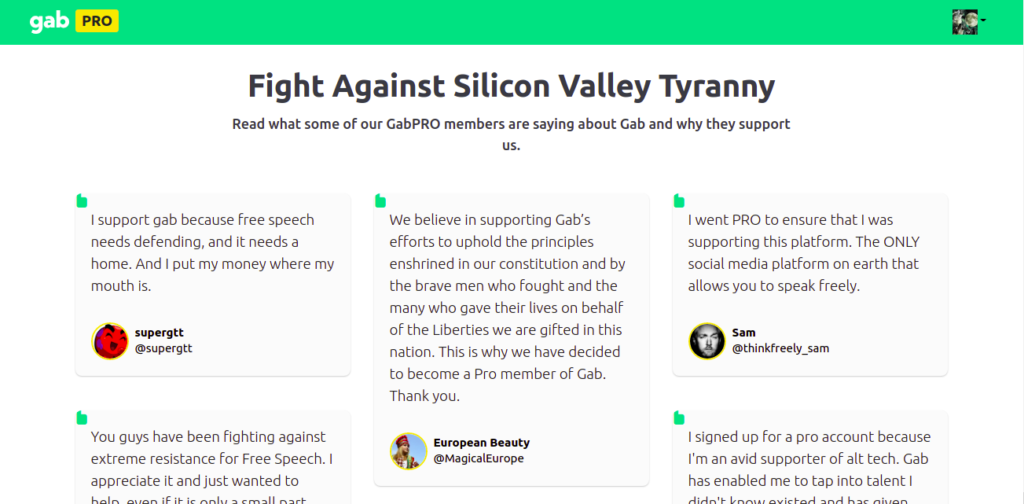 But most of all – Gab is COOL. As in #SuperCool.

…..and while you may not consider yourself "super-professional" if you're retired like me……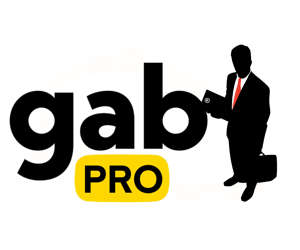 ….. nevertheless, you may feel a little "old school" about things like privacy…..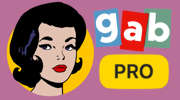 …..so maybe you want to use the encrypted chat feature…..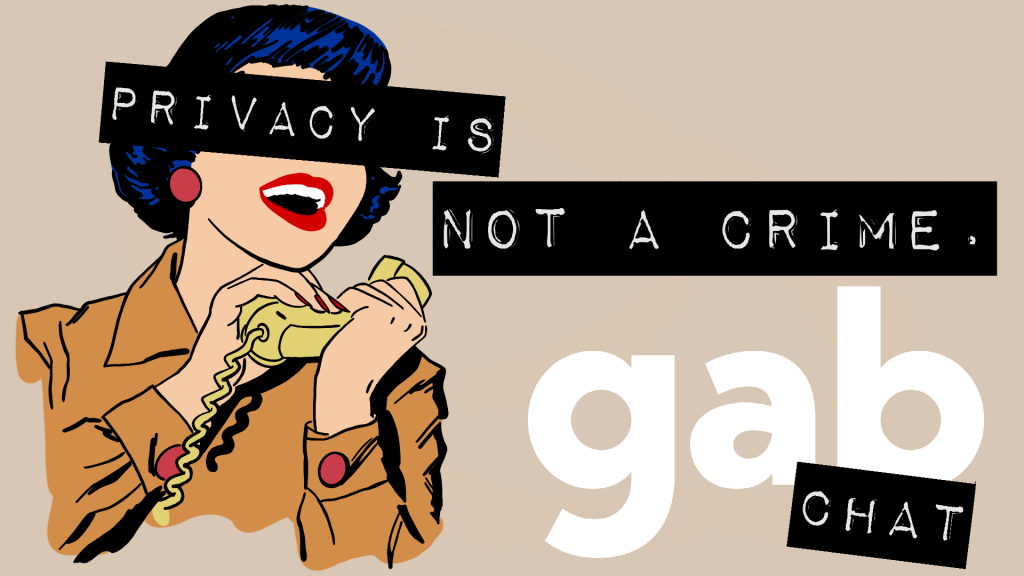 …..and while you don't need to have a PRO account to do that…..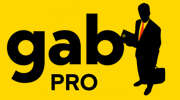 …..you might like to keep it going, and get something back at the same time…..
So if you want to………………….

We'll be waiting there for you!
W