It's Fight Like a Flynn Friday at Wolf's Pub. Welcome back! I think you would agree there is freedom, and then there is FREEEEDOMMM!
What does it mean to be truly free? Can the body be imprisoned but the mind free? How does one free the mind? Are there things worse than death? Is freedom worth dying for? How do we learn freedom?
I believe the Declaration of Independence, the Constitution of the United States and the Bill of Rights attempted (and mainly succeeded) in enumerating how a self-governed nation would operate. Maximum freedom of religion, speech, self-defense, assembly, and then freedom FROM unlawful search and seizure and so on.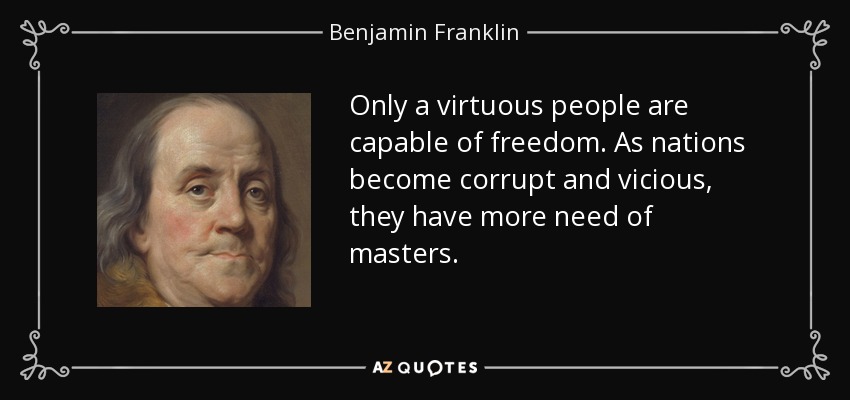 General Flynn had a compelling op-ed in the Western Journal a couple days ago that is worth taking the time to read and ponder. This stood out to me:
Speaking of the soul…for your listening pleasure, here is Loreena McKinnett singing "The Dark Night of the Soul", a poem by St. John of the Cross, a 16th century Spanish mystic. It speaks to the time preceding the union of the soul with God, when the darkness within drives the soul to leave earthly things and seek God. I would say union with God is true freedom.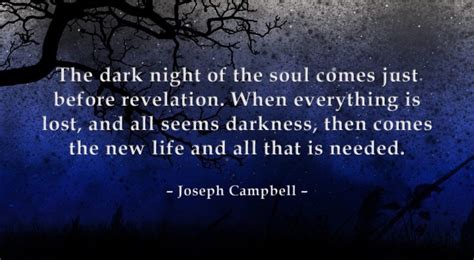 Lyrics:
Upon a darkened night
the flame of love was burning in my breast
And by a lantern bright
I fled my house while all in quiet rest
Shrouded by the night
And by the secret stair I quickly fled
The veil concealed my eyes
while all within lay quiet as the dead
Chorus:
Oh night thou was my guide
of night more loving than the rising sun
Oh night that joined the lover
to the beloved one
transforming each of them into the other
Upon that misty night
in secrecy, beyond such mortal sight
Without a guide or light
than that which burned so deeply in my heart
That fire t'was led me on
and shone more bright than of the midday sun
To where he waited still
it was a place where no one else could come
(Chorus)
Within my pounding heart
which kept itself entirely for him
He fell into his sleep
beneath the cedars all my love I gave
From o'er the fortress walls
the wind would brush his hair against his brow
And with its smoothest hand
caressed my every sense it would allow
(Chorus)
I lost myself to him
and laid my face upon my lover's breast
And care and grief grew dim
as in the morning's mist became the light
There they dimmed amongst the lilies fair
there they dimmed amongst the lilies fair
there they dimmed amongst the lilies fair
In honor of the Spanish mystic, our special tonight is the Spanish Tempranillo wine, a bold tasting and vibrant grape that may have been brought to Spanish shores by the Phoenicians thousands of years ago.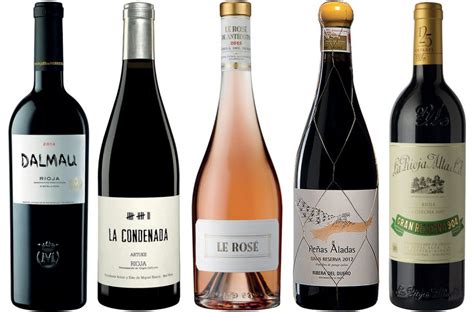 You can learn more here with the added bonus list of 40 of the top-rated Tempranillo wines from Spain. Unfortunately, a good Tempranillo can be hard to find. The ones in the local grocery store are usually the lower end of quality, with bitingly sharp tannins and sometimes murky overtones.
That said, if you can find a good Spanish Tempranillo wine, it will often be a reserva (aka more expensive). We happen to have all 40 of the top-rated wines on hand tonight (wink, wink), so feel free to browse through the list and order a bottle for your table.
HOUSE RULES
Before we get back to Fight like a Flynn Friday, let's review the rules. Make nice. Easier said than done in these trying times but give it your best shot. In case you feel like getting ugly, there's the Utree. The Utree has more than one purpose, too. It is also a rendezvous place in case something happens to this site. Thanks Coothie, for reminding us that we have another place to gather in the event we can't gather here.
Now, back to Gen. Flynn's op-ed in the Western Journal. He describes how our nation was founded on faith in God as the bedrock of our freedoms.
And then he begins to urge us to take in hand and read again our founding documents and the writings of the Founding Fathers.
"Anyone can learn more about our nation's founding. Start simple. When was the last time you read the Constitution or the Declaration of Independence?
We tend to forget just how easy it is to read the Constitution from cover to cover. President Obama's Affordable Care Act was more than 314,000 words long, but the document that frames our entire system of government is only 4,500 words in length. The average American can read it in half an hour.
Of course, if we really want to get into the mindset of our Founding Fathers, we must dig deeper. "The Federalist Papers," de Tocqueville's "Democracy in America," Paine's "Common Sense" and the writings of John Locke are all well worth the read."
He goes on:
"There is a reason why the forces of darkness are trying so hard to eradicate the family as we know it. They see how powerful the bond of family can be, so they want to redefine it, water it down and replace it with a dependency on the state. We cannot allow them to destroy the family. As long as marriages and families are strong, freedom will always have a fighting chance. Never concede to those who say they know how to raise your children better than you do. God entrusted the care of children to parents, not to governments."
General Flynn mentions the importance of friendship and the will to fight against the forces arrayed against America. He asks us:
"Will you join the fight?
For the sake of our children and grandchildren, I pray you will."
Tragically, most of our children have not learned what it means to be free and the cost of it, and the history of it. They've been fed a load of crap in our schools for several generations now. Let's face it, we have been allowing the enemies of freedom to indoctrinate our children for decades.
I found this video of five libertarians (as near as I can tell) enjoying a wide-ranging discussion about educational alternatives. It's an hour and a half, but it discusses so many issues, mentions so many good resources, and addresses so many of the facets of educating one's own children and grandchildren, that I urge you to give it a listen.
https://lbry.tv/@UnlooseGoose:9/episode-6-educational-alternatives:b
In a 2017 article at the Federalist, Mike Sabo wrote:
"But if recent findings are any indication, Americans' acquaintance with the founders' principles and practices seems to be at a nadir. According to a report of the American Council of Trustees and Alumni, a majority of college graduates can't recall "the substance of the First Amendment, or the origin of the separation of powers." Perhaps most alarmingly, "nearly 10% say that Judith Sheindlin—'Judge Judy'—is on the Supreme Court." A big part of the problem seems to stem from the fact that of the 1,100 "liberal arts colleges and universities" surveyed, just "18%" require students to take a course on American history or government before graduation."
WE ARE RUNNING OUT OF EXCUSES
The folks in the video above talk about a plethora of educational options for getting your kids out of the government schools. We talk freedom, but the government schools (yours included) have been teaching servitude, and our children have been learning to LOVE IT.
At the end of the book by Viktor E. Frankl, "Man's Search for Meaning", Sigmund Freud is quoted. Freud basically believed that the primal urge of hunger would bring uniformity to a diverse group of people. Frankl writes:
"Sigmund Freud once asserted, 'Let one attempt to expose a number of the most diverse people uniformly to hunger. With the increase of the imperative urge of hunger all individual differences will blur, and in their stead will appear the uniform expression of the one unstilled urge.' Thank heaven, Sigmund Freud was spared knowing the concentration camps from the inside. His subjects lay on a couch designed in the plush style of Victorian culture, not in the filth of Auschwitz. There, the "individual differences" did not blur but, on the contrary, people became more different; people unmasked themselves, both the swine and the saints. And today you need no longer hesitate to use the word "saints": think of Father Maximillian Kolbe who was starved and finally murdered by an injection of carbolic acid at Auschwitz and who in 1983 was canonized.
You may be prone to blame me for invoking examples that are the exceptions to the rule. 'Sed omnia praeclara tam difficilia quam rara sunt' (but everything great is just as difficult to realize as it is rare to find) reads the last sentence of the Ethics of Spinoza. You may of course ask whether we really need to refer to 'saints.' Wouldn't it suffice just to refer to decent people? It is true that they form a minority. More than that, they will always remain a minority. And yet I see therein the very challenge to join the minority. For the world is in a bad state, but everything will become still worse unless each of us does his best.
So, let us be alert—alert in a two-fold sense:
Since Auschwitz we know what man is capable of.
And since Hiroshima we know what is at stake." (My bolding above)
As we now face a global enemy that seeks to deprive us of every one of our God-given freedoms, of even mental autonomy through the great evil of transhumanism; that seeks to control our movements, our medical decisions, our financial and political decisions, we have no choice but to join the fight with Gen. Flynn.
The Cult of Globalism believes
REASON IS TREASON
Let us fight for our freedom and for our children's freedom by freeing their minds of the poison of globalism, socialism, progressive theories, and communism. The ruling elites are eaten up with a soul sickness that will not hesitate to reach beyond the depths of the Holocaust.
WE KNOW WHAT THEY ARE CAPABLE OF. We have seen them kill off thousands of vulnerable seniors and others through the CCP virus. We know of the trafficking of children and women, of the vaccine injuries inflicted thoughtlessly on African children by psychopaths like Bill Gates. THEY WON'T STOP. The only way to stop them is for the United States of America to remain FREE. The battle must be engaged. Search your soul and find where God will take you in this battle. And then get to it. Politics, education, religion, agriculture, business—whatever your bailiwick—turn it to the battle for freedom.
And fight like a Flynn.
Links and resources:
US Constitution: Declaration of Independence, Bill of Rights, & Amendments
The Essential Thomas Paine Collection
Previous posts about teaching/learning Civics:
Grandparents of the World Unite!