Cover image: Cherry Blossom Festival by Sarah Grainger, 2010.
As we wait for shoes to drop…or any movement on the surface that matches up with anecdotal accounts and CEO resignations on the side…it is worth a trip down memory lane to remind ourselves that this war in which we are entangled is far older and more engrained than any of us imagined when an anonymous account on a public chat board started putting out breadcrumbs for anons who were hungry for information and willing to find public records of events in the past and piece together the puzzle of just what the powers that wanna be have been up to while We the People on the fruited plain and elsewhere in the USA and the world were distracted with life. (Please, skip to 8:41 mark for the important segment.)
Ike having been in command positions in the U.S. Army and as NATO Supreme Commander was in a unique position to know what sort of dangers foreign powers could pose to the nation.
And then there was this:
Text for this speech can be found here.
This speech was given in 1961. Imagine how, in the secrecy of non-transparency, those involved in President Kennedy's "conspiracy" would have augmented their control and power since that time.
At a certain point, it would seem limitless with as many government agencies, departments and branches under enemy control (foreign or domestic doesn't really matter at this point) BY ANY MEANS NECESSARY and working toward the common goal of delivering up the nation to the other side.
The enemy has been in this war a lot longer than most of us. And…"they" aren't going to give up without one heck of a fight.
The problem, then, for our side is one of perseverance and a certain dying to self to make it to victory. No one person or his or her (in objective truth) feelings is above the fight. To give in to self, to make the fight about "what have you done for me lately" or all surface victories when the larger war is galloping in the background is to succumb to division, a tactic the other side uses constantly and with impunity.
2788
Q !!mG7VJxZNCI ID: d73264 No.5245228
Feb 18 2019 13:57:32 (EST)
How can an entity known only as 'Q' (face-less, name-less, fame-less, etc.) begin to ask questions on 4ch (now 8ch) and build something of this magnitude?
How can this same 'Q' entity garner such a massive amount of WW MSM [FAKE NEWS] attention [attacks]?
How is it possible this 'Q' entity can 'forecast' future events or 'know' when the POTUS is about to Tweet?
How is it possible 'FUTURE PROVES PAST' re: information provided?
How is it possible this 'Q' entity, an entity who began by merely asking questions on 4ch/8ch, was able to ………(fill in the blank).
Think logically.
People are craving TRUTH.
People are craving TRANSPARENCY.
People are craving EQUAL JUSTICE UNDER THE LAW.
People are craving GOOD.
People are craving RIGHT.
People are craving TRUE FREEDOM.
People are craving SAFETY & SECURITY.
People are craving ………..(fill in the blank).
PROOFS NEGATE FALSEHOOD/CONSPIRACY ATTACKS.
Those who attack have an agenda or remain plugged into the biggest disinformation campaign to be ever witnessed.
———————————-
Ask yourself, why are 'Liberals' always angry?
Why do they curse?
Why do they slander (push fake labels > racist, sexist, …ist etc.)?
Why do they create 'emotional outbursts' when challenged?
Why are they violent?
Why do they form mobs (packs)?
Why are they incapable of listening to the other side (fascist)?
When you don't have facts to support your arguments (present logical reasoning), you must resort to the above tactics.
The NARRATIVE is designed to keep people in a constant state of 'FEAR' thereby forcing 'ANGER', 'RAGE', 'VIOLENCE'.
Emotionally unstable people are easier to CONTROL.
They want you DIVIDED.
DIVIDED BY RACE.
DIVIDED BY CLASS.
DIVIDED BY RELIGION.
DIVIDED BY POLITICAL AFFILIATION.
DIVIDED AS HUMAN BEINGS.
DIVIDED you are WEAK.
TOGETHER you are STRONG.
WHEN YOU ARE STRONG YOU THINK FOR YOURSELF.
WHEN YOU ARE STRONG YOU CHALLENGE WHAT YOU ARE TOLD TO BELIEVE.
WHEN YOU ARE STRONG YOU ARE AWAKE.
WHEN YOU ARE STRONG YOU ARE NO LONGER CONTROLLED.
……………………
TRUST YOURSELF.
TRUST THAT YOU ARE NOT ALONE.
TRUST THAT THERE ARE GOOD PEOPLE RIGHT BESIDE YOU FIGHTING FOR WHAT WE KNOW TO BE RIGHT.
GOD BLESS YOU ALL.
WHERE WE GO ONE, WE GO ALL!
Q
Remember: to shut up this entity that pushed all followers to think for themselves, an entire social media chat board system was de-platformed.
That simply cannot be dismissed.
Just a reminder: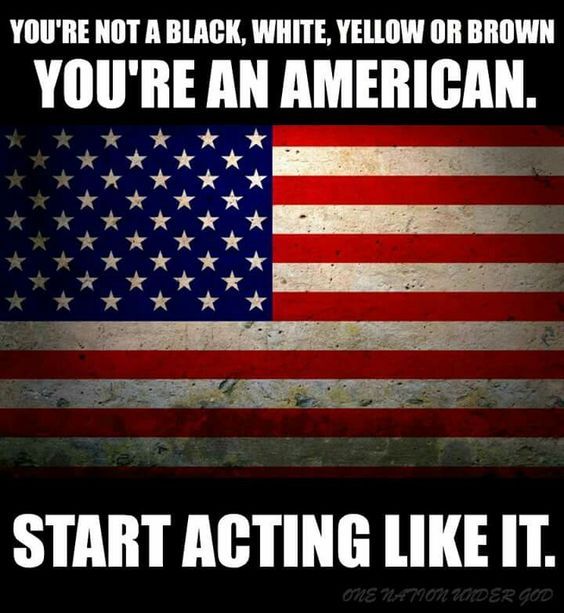 Of course, this does not mean committing felonies, but standing up to the forces that want to tear this nation – and humanity apart. The very people XVII told us will be destroyed by the time this movie comes to an end are currently roaming the halls of power…supposedly. It's a sickening sight.
And now for something completely different.
Your weekly reminder to take the pledge:
"I do solemnly swear (or affirm) that I will support and defend the Constitution of the United States against all enemies, foreign and domestic; that I will bear true faith and allegiance to the same; that I take this obligation freely, without any mental reservation or purpose of evasion; and that I will well and faithfully discharge the duties of the office on which I am about to enter: So help me God."
And now for the nitty gritty of the Q Tree 5 minute, stand up, Tuesday morning meeting version of the Daily Thread.
Ahem.
Guidelines for posting and discussion on this site were outlined by our host, WolfM00n. Please, review them from time to time.
The discourse on this site is to be CIVIL – no name calling, baiting, or threatening others here is allowed. Those who are so inclined may visit Wolf's other sanctuary, the U-Tree, to slog it out with anyone who happens to still be hanging out there. There is also a "rescue" thread there for members of the Tree to rendezvous if the main site goes kablooey.
This site is a celebration of the natural rights endowed to humans by our Creator as well as those enshrined in the Bill of Rights adopted in the founding documents of the United States of America. Within the limits of law, how we exercise these rights is part of the freedom of our discussion.
Fellow tree dweller Wheatie gave us some good reminders on the basics of civility in political discourse:
No food fights.
No running with scissors.
If you bring snacks, bring enough for everyone.
And Auntie DePat's requests as we are all, ahem, adults, although some of us are beginning to wonder what the threshold for true adulthood is:
If you see something has not been posted, do us all a favor, and post it. Please, do not complain that it has not been done yet.
The scroll wheel on your mouse can be your friend. As mature adults, please use it here in the same manner you would in avoiding online porn.
Thank you so much for any and all attention to such details. It is GREATLY appreciated by more than one party here.
__________________________________________________
NUMBERS 21:4-9
4From Mount Hor they set out by the way to the Red Sea, to go around the land of Edom; and the people became impatient on the way. 5And the people spoke against God and against Moses, "Why have you brought us up out of Egypt to die in the wilderness? For there is no food and no water, and we loathe this worthless food." 6Then the LORD sent fiery serpents among the people, and they bit the people, so that many people of Israel died. 7And the people came to Moses, and said, "We have sinned, for we have spoken against the LORD and against you; pray to the LORD, that he take away the serpents from us." So Moses prayed for the people. 8And the LORD said to Moses, "Make a fiery serpent, and set it on a pole; and every one who is bitten, when he sees it, shall live." 9So Moses made a bronze serpent, and set it on a pole; and if a serpent bit any man, he would look at the bronze serpent and live.
As always, prayers for the fight against that which seeks to enslave us are welcome. Via con Dios.