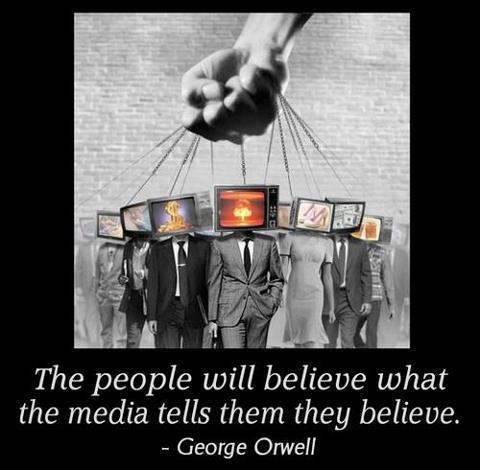 3905
Q !!Hs1Jq13jV6 ID: fead75 No.8600954
Mar 28 2020 14:15:18 (EST)
A person(s) value:
1. vote
2. monetary value (tax contribution)
3.
Why is 'free thought' ridiculed, challenged, and threatened when a person is opposed to the 'mainstream-narrative'?
[2] remains fixed (degree allowable by 'economic recession/expansion')
[1] remains a variable
[1] dependent on a 'controlled' system of information dissemination
What happens when 90% of the media is controlled/owned by (6) corporations?
What happens when those same corporations are operated and controlled by a political ideology?
What happens when the news is no longer free from bias?
What happens when the news is no longer reliable and independent?
What happens when the news is no longer trustworthy?
What happens when the news simply becomes an extension/arm of a political party?
Fact becomes fiction?
Fiction becomes fact?
When does news become propaganda?
Identity creation?
How does the average person, who is under constant financial stress (by design), find time to research and discern fact v fiction?
Majority of people more prone to believe someone in power sitting behind a big brand 'news' name?
Do people [human psyche] tend to follow the 'majority/mainstream viewpoint' in fear of being isolated and/or shunned?
'Mainstream' is used for a reason [dominate trend in opinion].
[If majority of people believe 'x' then 'x' must be validated / true]
Why do 'mainstream' media heads, within different orgs, always use the same keywords and/or catch phrases?
Coordinated? By who? Outside entity providing instructions?
Do they count on the fact that people [human psyche] are more prone to believe something if heard over-and-over again by different 'trusted' sources?
Do 'echo chamber' tactics provide validation / credibility to the topic/point being discussed?
Threat to intellectual freedom?
Would control over[of] these institutions/organizations allow for the mass control of a populations viewpoint re: a desired topic?
Read again – digest.
Would control over[of] these institutions/organizations allow for the mass control of a populations viewpoint re: a desired topic?
Logical thinking.
Why, after the election of 2016, did [D]'s and media corps jumpstart a [coordinated & planned] divisive blitz intended to create falsehoods re: illegitimacy of election, character assassination of POTUS through sexism, racism, every other 'ism'?
Pre/post 2016 election?
Why were violent [masked] terror orgs such as Antifa immediately created/funded?
Why were these orgs tasked w/ immediate intimidation/shut down of any pro-POTUS rally[s] and/or events?
Why were marches immediately organized to counter and silence pro-POTUS rally[s] and/or events?
Why were marches immediately organized which divided people into sex/gender, race, [ism]?
When you control the levers of news dissemination, you control the narrative.
Control of the narrative = power
When you are blind, what do you see?
They want you divided.
Divided by religion.
Divided by sex.
Divided by political affiliation.
Divided by class.
When you are divided, and angry, and controlled, you target those 'different' from you, not those responsible [controllers].
Divided you are weak.
Divided you pose no threat to their control.
When 'non-dogmatic' information becomes FREE & TRANSPARENT it becomes a threat to those who attempt to control the narrative and/or stable [livestock kept – sheep].
When you are awake, you stand on the outside of the stable ('group-think' collective), and have 'free thought'.
"Free thought" is a philosophical viewpoint which holds that positions regarding truth should be formed on the basis of logic, reason, and empiricism, rather than authority, tradition, revelation, or dogma.
THIS REPRESENTS A CLEAR AND PRESENT DANGER TO THE CONSTITUTIONAL REPUBLIC OF THE UNITED STATES OF AMERICA.
Q
Let there be more of this:
Because it's starting to get ugly out there and sooner or later someone is going to get hurt.
My grandmother, let alone my mother, would break that finger. Not that they would agree with the sentiment.
Truthfully, the people have had enough and the tide is turning.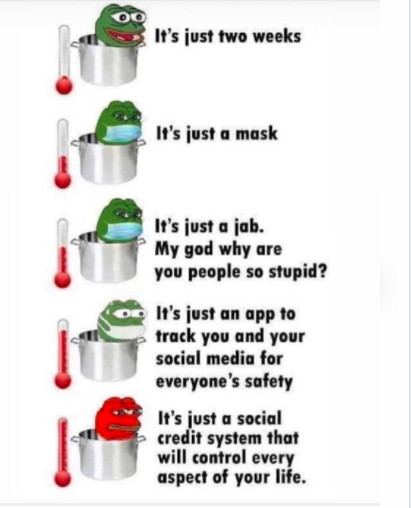 And then there's this reality that so many of the brainwashed just don't want to hear.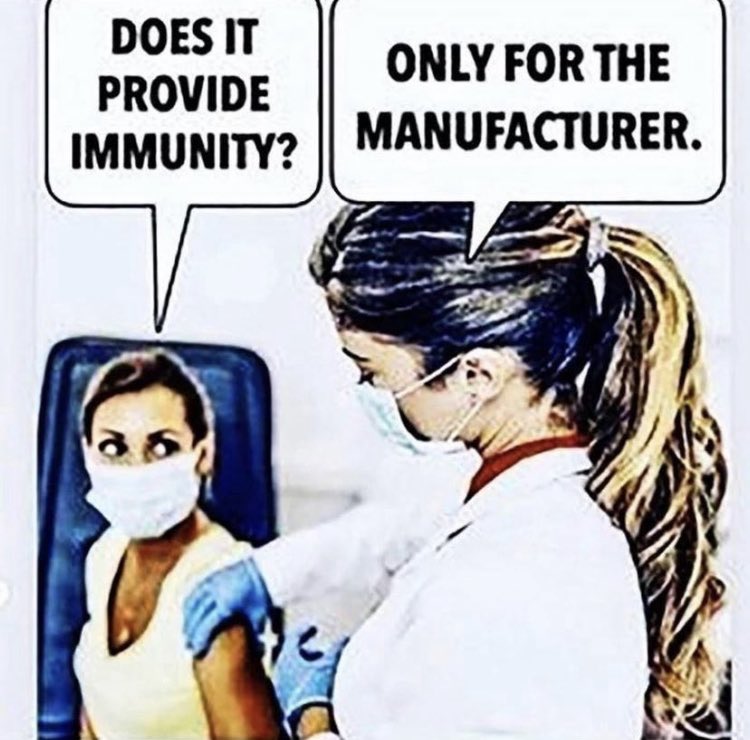 And for the doubters out there about the existence of the Deep State, Inouye was no tin foil hat wearer.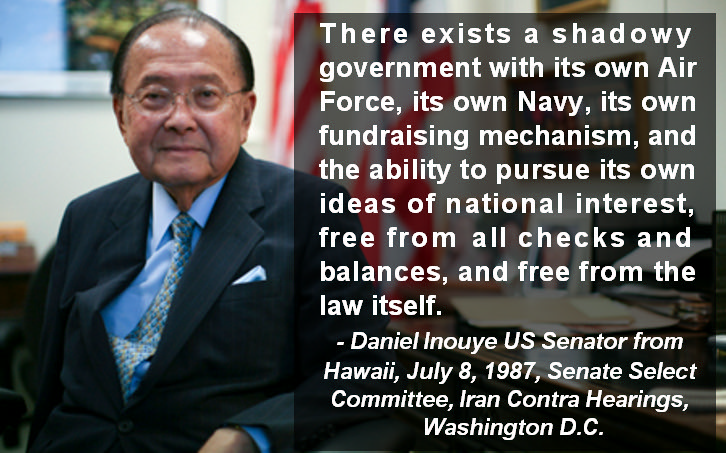 In other news:
The prosecution of alleged September 11 mastermind Khalid Sheikh Mohammed and four others restarts Tuesday, just days before the 20th anniversary of the attacks, stirring new hopes for justice and retribution.

Mohammed and his co-defendants, who have been locked up at the "War on Terror" prison at the U.S. naval base in Guantanamo Bay, Cuba, for nearly 15 years, will appear in the military tribunal here for the first time since early 2019.

But after a 17-month halt due to the coronavirus pandemic, the proceedings appear likely to continue where they left off, mired in the defense's efforts to disqualify most of the government's evidence as tainted by the torture the defendants underwent in the Central Intelligence Agency's, or CIA's, custody.

On Sunday, the new military judge, Air Force Colonel Matthew McCall — the case's eighth — signaled a slow start, deciding that an initial hearing focused on his own qualifications will take place on Tuesday. Lawyers for both sides are allowed in a war crimes tribunal to question a new judge for possible bias.

The rest of the week will mostly involve meetings with the military prosecutors and defense teams.

With scores of motions lined up to demand evidence that military prosecutors refuse to hand over, defense attorneys said the pretrial phase could easily last another year, placing far over the horizon any hope for a jury trial and verdict.

Asked if the case could ever reach that point, one defense attorney, James Connell, replied, "I don't know."
Well….
Given the money angle and who benefitted and profited, it's worth asking.
If it was an inside job, hopefully a whole lot of people are going to end up here.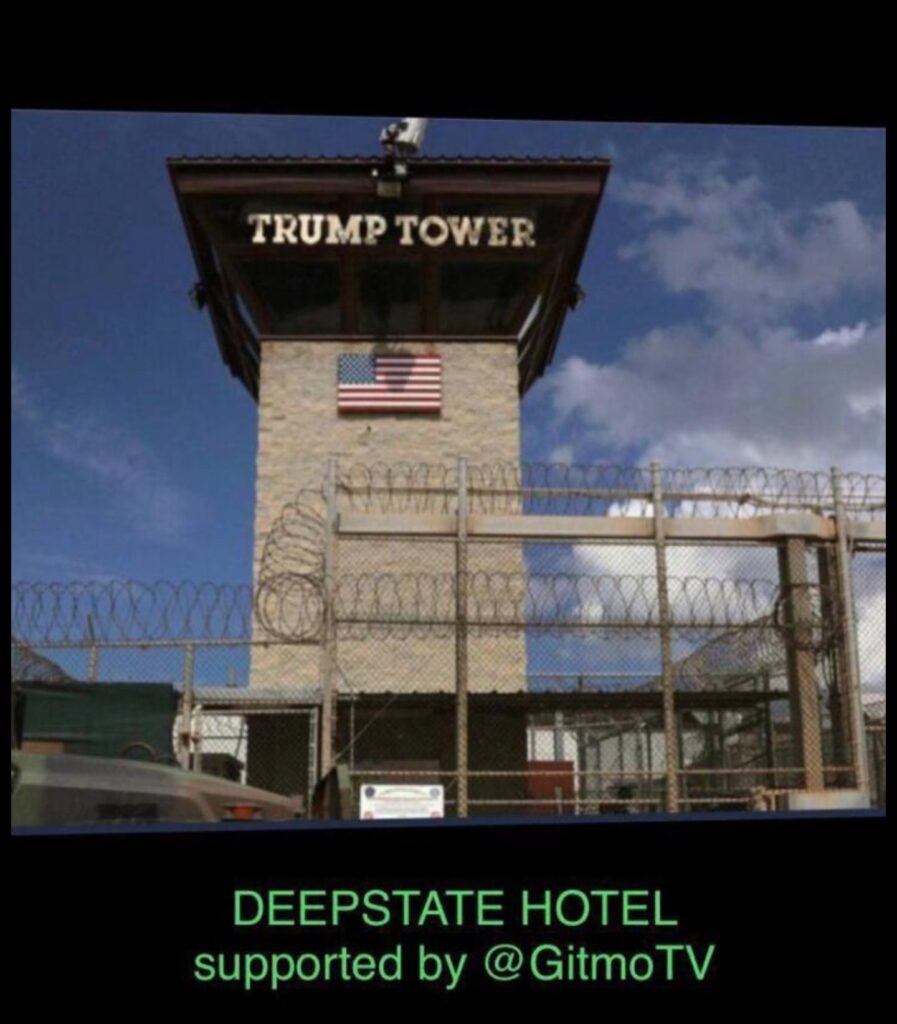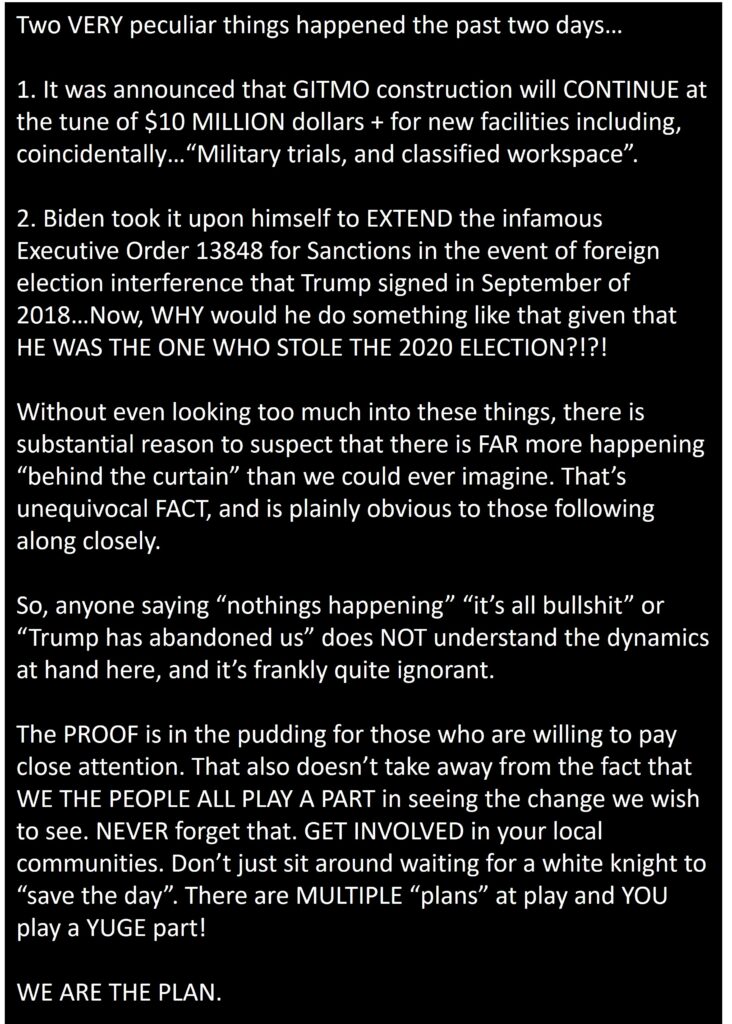 That's a darn good question since Biden's handlers seem to have him trying to undo Trump's years as if they never happened.
This is why we are here.
And now for the business portion.
Please review our HOST and site owner's Guidelines for posting and discussion for this site. Wolf is kind enough to put up with *most* of us and our antics after thorough vetting. Violators of the baiting and deliberately attempting to divide the group rules WILL face consequences.
The discourse on this site is to be CIVIL – no name calling, baiting, or threatening others here is allowed. Company manners are appreciated. Those who are so inclined may visit Wolf's other sanctuary, the U-Tree, to slog out discussions best saved for a wrestling mat. If, for some reason, this site is not available, head over to the UTree and visit the post at the top of the list or the closest rescue thread.
This site is a celebration of the natural rights endowed to humans by our Creator as well as those enshrined in the Bill of Rights adopted in the founding documents of the United States of America. Within the limits of law, how we exercise these rights is part of the freedom of our discussion.
THAT MEANS THAT ALL OF US HERE ARE ENTITLED TO OUR OPINIONS AND PREJUDICES, ETC., SO LONG AS THEY CAUSE NO PHYSICAL HARM TO OTHERS OR DOXX OUR FELLOW TREE DWELLERS.
All opinions here are valued for the diversity they bring to the issues, and the shaping of understanding regarding topics for which many of us do not have all information. Correcting the record on any one topic is appreciated.
Be careful in expressing thoughts as we would all like to think well of the rest of the group, and ill-thought out comments have a way of wrecking that for everyone.
Fellow tree dweller Wheatie gave us some good reminders on the basics of civility in political discourse:
No food fights
No running with scissors
If you bring snacks, be sure they are made with bacon
Auntie DePat's requests as we are all supposedly adults and don't just play them on TV like the body doubles pretending to be the squatter in chief:
If you see something has not been posted, do us all a favor, and post it. Please, do not complain that it has not been done yet.
The scroll wheel on your mouse can be your friend. As mature adults, please use it here in the same manner you would in avoiding online porn.
Thank you so much for any and all attention to such details. It is GREATLY appreciated by more than one party here.
____________________________________________________
All three daily Mass readings are good today:
COLOSSIANS 3:12-17
12Put on then, as God's chosen ones, holy and beloved, compassion, kindness, lowliness, meekness, and patience, 13forbearing one another and, if one has a complaint against another, forgiving each other; as the Lord has forgiven you, so you also must forgive. 14And above all these put on love, which binds everything together in perfect harmony. 15And let the peace of Christ rule in your hearts, to which indeed you were called in the one body. And be thankful. 16Let the word of Christ dwell in you richly, teach and admonish one another in all wisdom, and sing psalms and hymns and spiritual songs with thankfulness in your hearts to God. 17And whatever you do, in word or deed, do everything in the name of the Lord Jesus, giving thanks to God the Father through him.
PSALMS 150:1-6
1Praise the LORD! Praise God in his sanctuary; praise him in his mighty firmament! 2Praise him for his mighty deeds; praise him according to his exceeding greatness! 3Praise him with trumpet sound; praise him with lute and harp! 4Praise him with timbrel and dance; praise him with strings and pipe! 5Praise him with sounding cymbals; praise him with loud clashing cymbals! 6Let everything that breathes praise the LORD! Praise the LORD!
LUKE 6:27-38
27"But I say to you that hear, Love your enemies, do good to those who hate you, 28bless those who curse you, pray for those who abuse you. 29To him who strikes you on the cheek, offer the other also; and from him who takes away your coat do not withhold even your shirt. 30Give to every one who begs from you; and of him who takes away your goods do not ask them again. 31And as you wish that men would do to you, do so to them. 32"If you love those who love you, what credit is that to you? For even sinners love those who love them. 33And if you do good to those who do good to you, what credit is that to you? For even sinners do the same. 34And if you lend to those from whom you hope to receive, what credit is that to you? Even sinners lend to sinners, to receive as much again. 35But love your enemies, and do good, and lend, expecting nothing in return; and your reward will be great, and you will be sons of the Most High; for he is kind to the ungrateful and the selfish. 36Be merciful, even as your Father is merciful. 37"Judge not, and you will not be judged; condemn not, and you will not be condemned; forgive, and you will be forgiven; 38give, and it will be given to you; good measure, pressed down, shaken together, running over, will be put into your lap. For the measure you give will be the measure you get back."
That psalm selection actually is the text to one of my favorite songs…and for the life of me, I can't come up with the title. It was removed from our hymnals back in the 1990s. Have sung this one, though.
_____________________________________________________
This guy has entirely too much time on his hands.