I've been toying with this post for years. I mean years. It is not going to be popular among many here. I know that. Given previous discussion on the topic to be delved, the concepts and facts to be presented are going to be hard to swallow.
But, in the course of recent days, all things are pointing to actually committing these thoughts to bytes.
For some time, the not so gradual descent of civility in public life has been, to put it mildly, noticed. Even just going to the gas station recently was an exercise in watching my fellow Midwesterners display little to no driving manners. I almost got hit twice in the gas station itself. (Paid $2.98 before anyone asks.)
And that's just at the gas station, let alone the highway, the mall, the grocery store, and more.
After thinking about it for a while, it did occur that all of this incivility that did not exist decades ago, before we went so casual, seems to be a result of a lack of formality in just about everything. I mean, when people were expected to present themselves as if they cared, the caring seemed to extend to basic manners.
One of the only perks of cold weather in these parts is that while walking on a treadmill (rather than outside where I prefer to be) I watch/listen to videos that I've been neglecting during the warmer days. There's only so many hours in a day, and videos – even those with merit – are more or less at the bottom of the priority list with a couple exceptions, and even then it's background noise for other tasks. (I take multi-tasking seriously.)
So, imagine my surprise (I swear this was Divine Intervention) that the DAY AFTER I started jotting down notes for this post, a Brian Holdsworth video in which I had not indulged, which very much addresses the topic, popped into my feed when I had ten minutes left in my workout, and the video I was watching had ended.
Mr. Holdsworth is actually Canadian, and very much a flower child turning philosopher, and in this video he walks the watcher through the fall from formality (and by extension, manners) in the eyes of men's fashion.
He begins the video talking about conspiracy theories and his own thoughts on them.
The next remarks have to do with something I've also noticed: as the influence of Christianity has waned, people are more easily persuaded that external appearances don't reflect internal thoughts and matters. That being the case, people become more accepting of "unconventional external appearances."
Mr. Holdsworth goes on to talk about one of my favorite topics, and that previous cultures driven by Christianity were more driven to exemplify beauty and virtue in their external appearance. Our ancestors believed that our highest good was to be virtuous, and they strove to exemplify beauty and virtue in everything they did.
In attempting to achieve this, previous generations looked to nobility for how to present themselves as virtuous as the nobility were supposedly virtuous. (Well…there were rare specimens who were, but for the most part….)
This inspired men to dress well, or at least not in work clothes for non-work occasions.
In the twentieth century, human priorities have changed, to an extent, from striving for virtue to self-affirmation and self fulfillment, and that puts pressure on society to accept eccentricities. There really is no longer an outward standard by which to judge.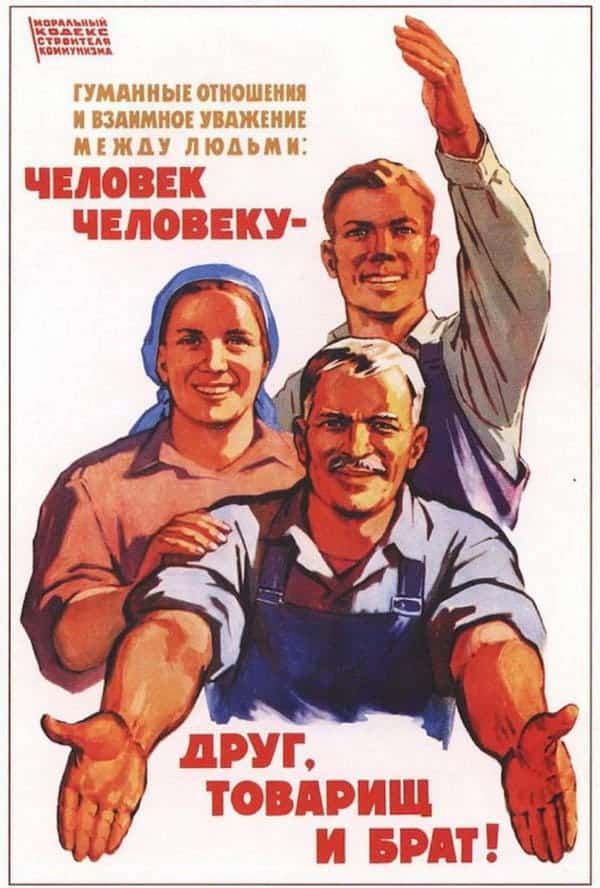 And then Mr. Holdsworth goes into the Marxist/Communist angle.
He starts with the "bourgeois," essentially the upper middle class, which Marxism seeks to eradicate, or at least bring down to the level of the factory and farm worker. (The fact that many of the people in that social stratum work long hours is lost. What is attacked is the uniform, the symbol of it.) The word bourgeois was used repeatedly to associate the uniform of the middle class with greed and soullessness, and that included dressing up or in finer attire. The message being that for the projection of virtue, the person would adopt the uniform of the proletariat, or the "working man," which was jeans and a casual shirt.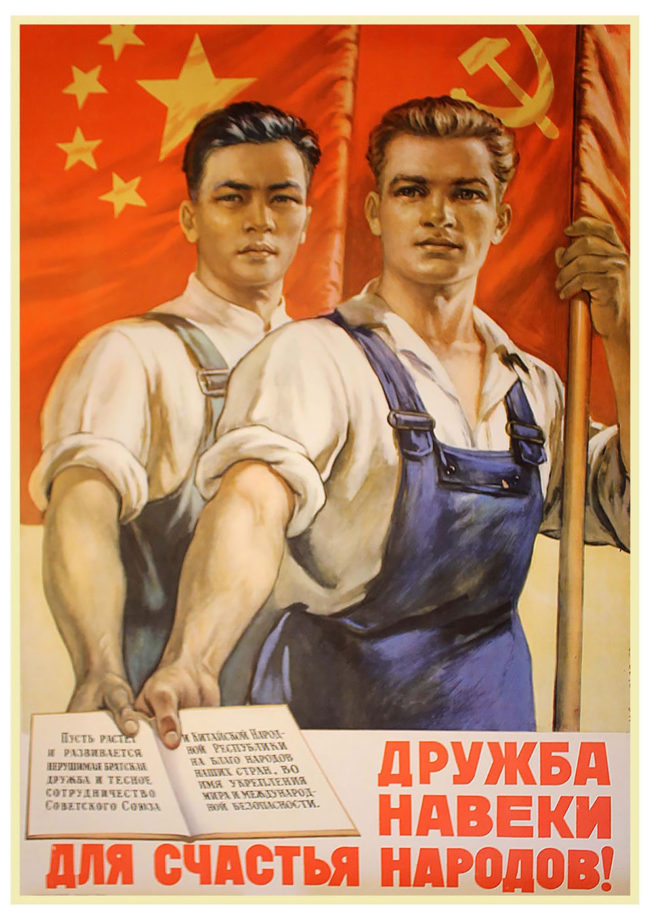 Apparently, in the 1961 Soviet textile guide, blue jeans were the uniform of the worker, and in all propagandist materials coming from the Soviets and other Marxist regimes, that concept is part of the visual messaging. It is noble and desirable even if one is not a factory or farm worker. Holdsworth also mentions that in George Orwell's 1984, which is looking more and more like a how to manual all the time, the uniform for both men and women was blue overalls, thus erasing the distinction of all in the name of equality.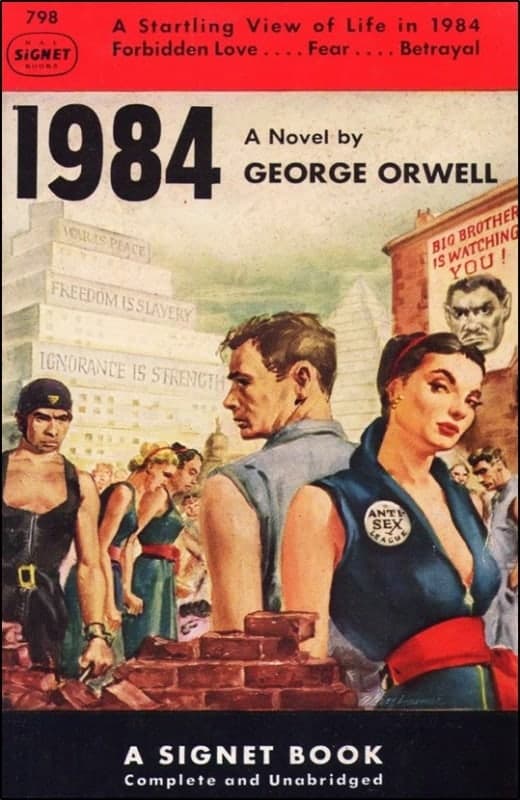 And then something happened in the twentieth century. Americans and Canadians had not formally adopted communism at all. Something had to change culturally, and for that we look to Hollywood. A visible shift, I understand, happened in the 1950s where suits and ties were replaced with far more casual attire. (Being a member of Generation X, it was already well established by the time some of us came around.)
Mr. Holdsworth proposes it begins with two movies where the main characters' costuming became influential in men's fashion. Before he could say the titles, I am not ashamed to say I named them both: The Wild One (1952) and Rebel Without A Cause (1955). Not having actually watched either film all the way through, I'll have to take Holdsworth's word that women wanted to be with the rebellious characters or men who dressed like rebels, but it definitely would display a new fashion sense that would end the desire to dress with a sense of nobility.
What I did not know that both films were directed by avowed communists, one of whom was blackballed in Hollywood following the McCarthy hearings. Rebel Without A Cause was directed by Nicholas Ray who wrote a column in college called "The Bolshevist" and was a radio propagandist during World War II who made films for the U.S. Military before being discharged for having communist sympathies. The Wild One was directed by one Lazlo Benedek who was a Hungarian communist. One of the screenwriters on that film was also eventually blacklisted.
I do agree with Mr. Holdsworth that those two films were just two among many in the 1950s that portrayed working men, or those who were not bourgeois or in traditionally heroic lines of work as the heroes, if they really were rather than just the proverbial bad boy who would have been shunned in the era of Jane Austen. Two that came to mind immediately were "On the Waterfront," which was anti-communist, actually, and "The African Queen." In both cases, the hero was a working man, not a desk jockey.
And that being the case, we have moved away from being people preoccupied with maintaining virtue to people more content to pursue economic and material pursuits, adorning ourselves with the uniform of the proletariat.
What follows the shift from striving for virtue to striving for material success, then, is a lack of the need to respect others.
And that leads to incivility.
It is not lost on this writer that in an ironic twist, all, or most anyway, of the work colleagues I've had over the decades from the former eastern bloc countries were incredibly formal in dress, address, correspondence and more. It was the westerners who presented themselves as slobs, and dropped any formal salutations.
The original working title of this piece was "what price casual." Thanks to Mr. Holdsworth, the concept that casual was sold to Americans where image is everything, and style over substance became convention is not that hard to grasp.
P.S. Brian Holdsworth is now boycotting jeans as a fashion choice, joining a number of us who have done the same within the last decade.