Joe Biden didn't win. This is our Real President: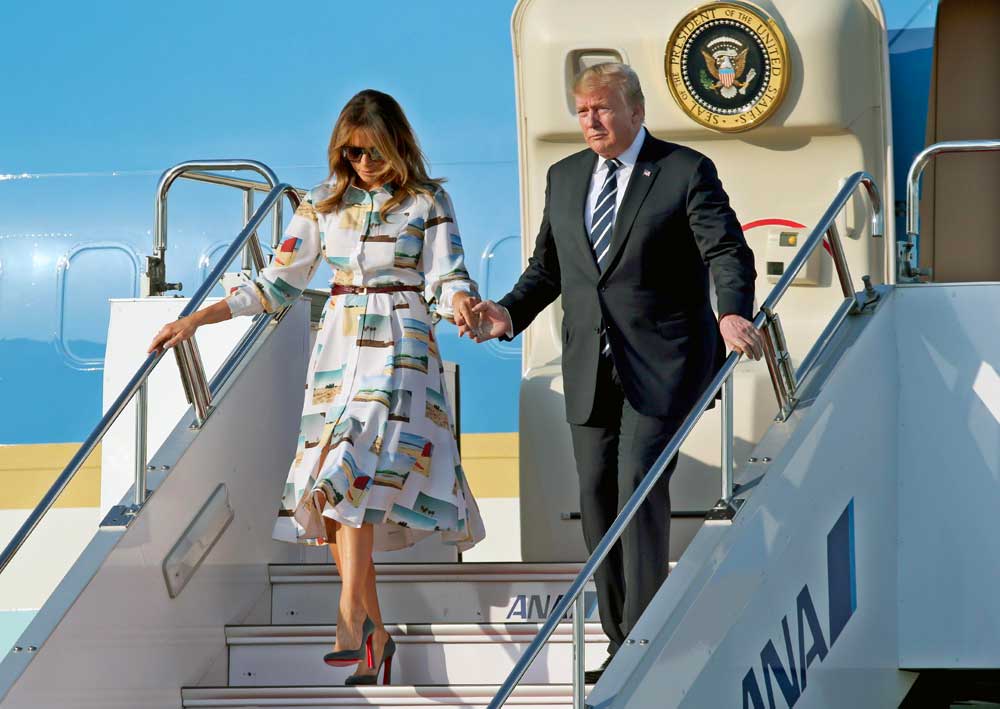 AND our beautiful REALFLOTUS.
Get your rest, Trumpy Bear! You're going back to the White House!!!

We need to restore sanity in the White House, and it's time to get Winnie the Pooh OUT.
---
---
The Business At Hand
This Stormwatch Monday Open Thread remains open – VERY OPEN – a place for everybody to post whatever they feel they would like to tell the White Hats, and the rest of the MAGA/KAG/KMAG world (with KMAG being a bit of both).
And indeed, it's Monday…again.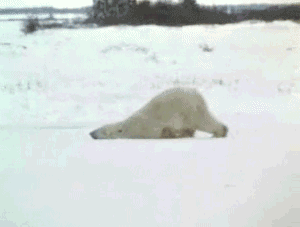 But it doesn't matter, because with God, every day is glorious!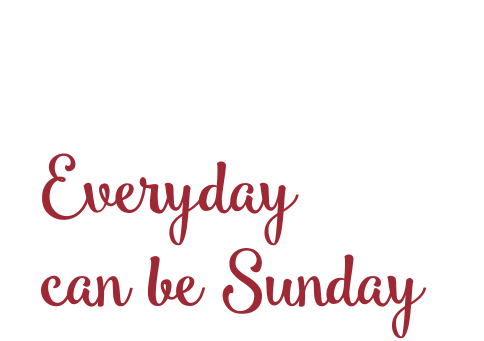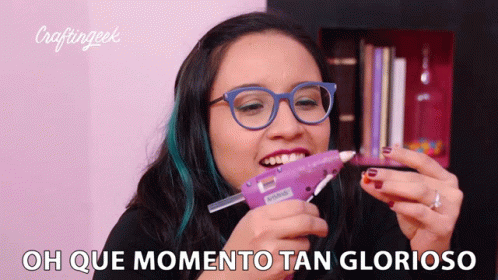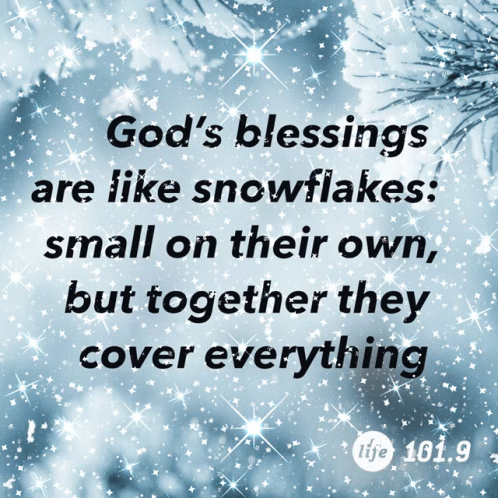 And if you need that in a song…… ONE MORE TIME…..
---
The Rules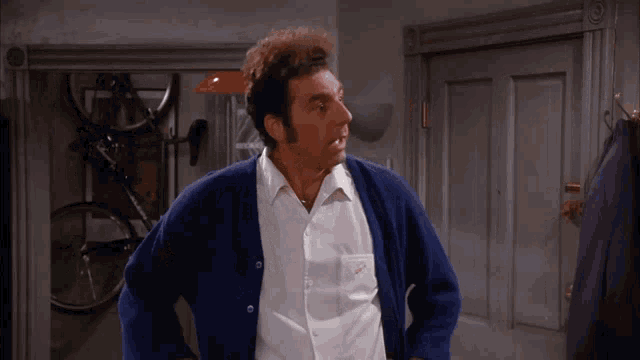 Boilerplate, more or less, but worth reading again and again, if only for the minor changes, and to stay out of moderation.
The bottom line is Free Speech. Theories and ideas you don't agree with must be WELCOME here, and you must be part of that welcoming. But you do NOT need to be part of any agreement.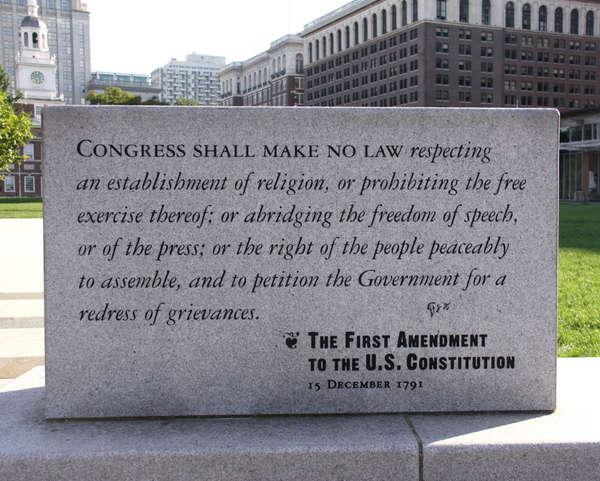 Thus we are assembled here to peacefully address our grievances to whom they may concern, even each other, using both our freedom of speech and of press, as well as our freedom of religion.
SO….. [ENGAGE BOILERPLATE…..]
We must endeavor to persevere to love our frenemies – even here.
Those who cannot deal with this easy requirement will be forced to jump the hoops of moderation, so that specific comments impugning other posters and violating the minimal rules can be sorted out and tossed in the trash.
In Wheatie's words, "We're on the same side here so let's not engage in friendly fire."
That includes the life skill of just ignoring certain other posters.
We do have a site – The U Tree – where civility is not a requirement. Interestingly, people don't really go there much. Nevertheless, if you find yourself in an "argument" that can't really stay civil, please feel free to "take it to the U Tree". The U Tree is also a good place to report any technical difficulties, if you're unable to report them here. Please post your comment there on one of Wolf's posts, or in reply to one of Wolf's comments, to make sure he sees it (though it may take a few hours).
We also have a backup site, called The Q Tree as well, which is really The Q Tree 579486807. You might call it "Second Tree". The URL for that site is https://theqtree579486807.wordpress.com/. If this site (theqtree.com) ever goes down, please reassemble at the Second Tree.
If the Second Tree goes down, please go to The U Tree, or to our Gab Group, which is located at https://gab.com/groups/4178.
We also have some "old rules" and important guidelines, outlined here, in a very early post, on our first New Year's Day, in 2019. The main point is not to make violent threats against people, which then have to be taken seriously by law enforcement, and which can be used as a PRETEXT by enemies of this site.
In the words of Wheatie, "Let's not give the odious Internet Censors a reason to shut down this precious haven that Wolf has created for us."
---
A Moment of Prayer
Our policy on extreme religious freedom on this site is discussed HERE. Please feel free to pray and praise God anytime and anywhere.
Thus, please pray for our real President, the one who actually won the election.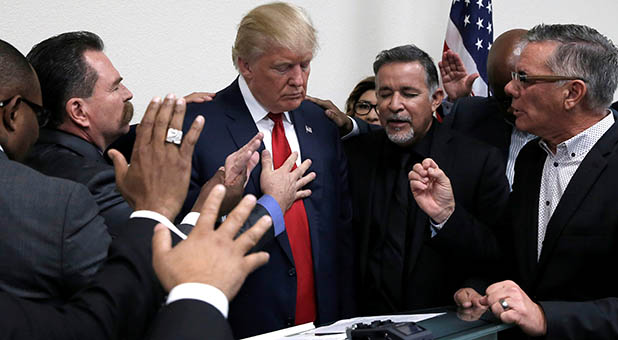 ---
MUSICAL INTERLUDE
For your listening enjoyment, and general encouragement, we continue Wheatie's tradition of fine music videos, shipped fresh from the seas of information by our intrepid authors.
YouTube is absolutely bombarding me with videos of that Japanese art-pop girl-band "Perfume" that I showed on Friday. The YouTube Wocommie Mensheviks must have some foul intention, so I think I'll go looking for something else, but just ONE video is a good lead-in, so here you go.
Thankfully, YouTube isn't just recommending girl groups to me, as long as I get OFF a girl group video page, in which case girl groups are THE ONLY THINGS they recommend.
On a "blank" YouTube page, I also get "epic music" now!
This is a nice one. Don't mind the "furries" and assorted anime characters.
This is a long one, too – you can come back for it while reading the features below.
Next, we have one of Wheatie's favorite artists – Two Steps From Hell – celebrating our lady warriors!
Yes – beware those who would go after our kids…….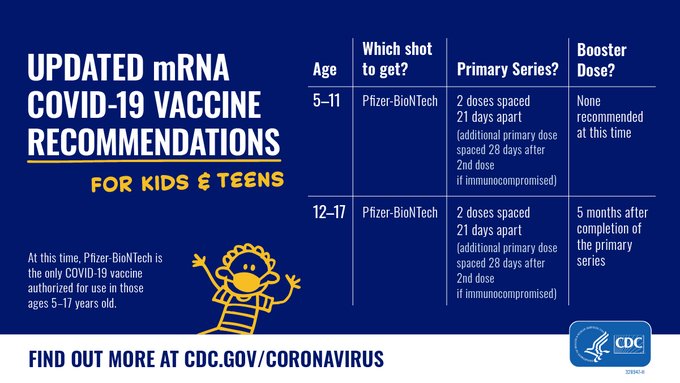 They might not be expecting WHO exactly it is, who will DELIVER THE MILLSTONES.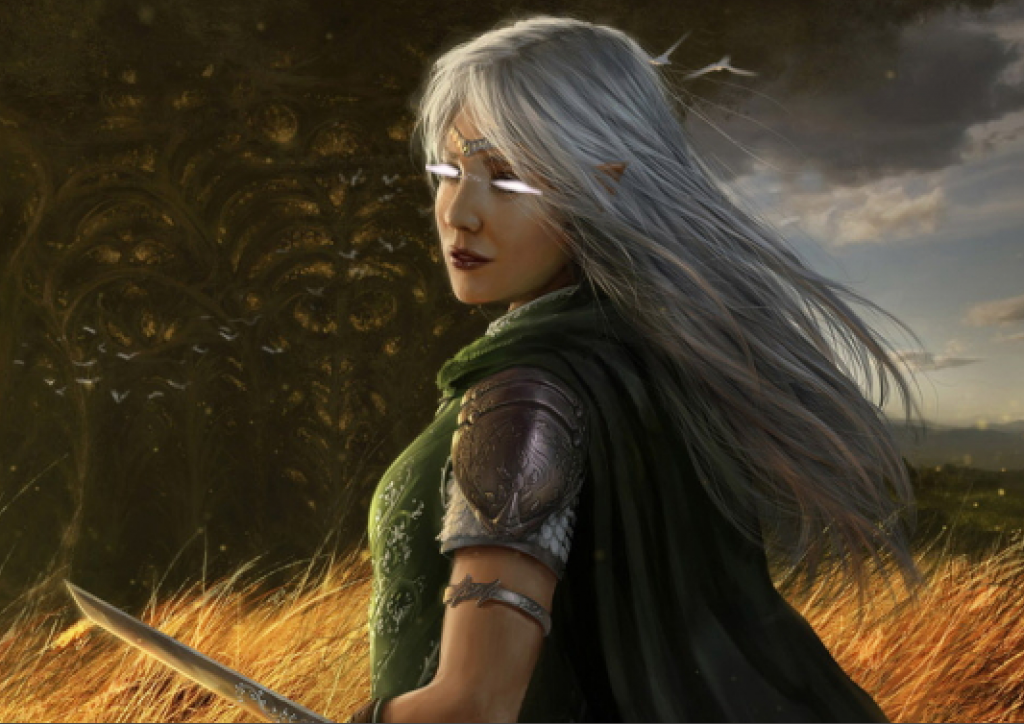 So let's close out with a REAL girl group – complete with a fiddle!
Now THAT'S what I'm talkin' about!
---
Call To Battle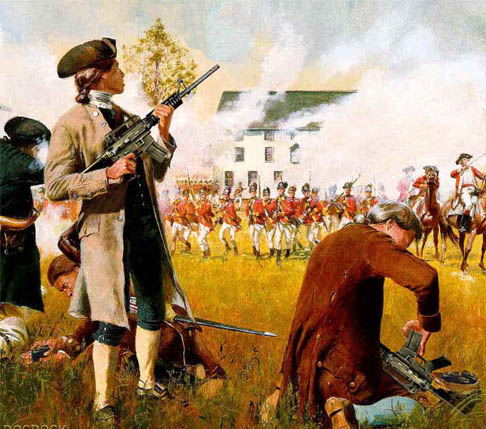 Our beloved country is under Occupation by hostile forces.

Daily outrage and epic phuckery abound.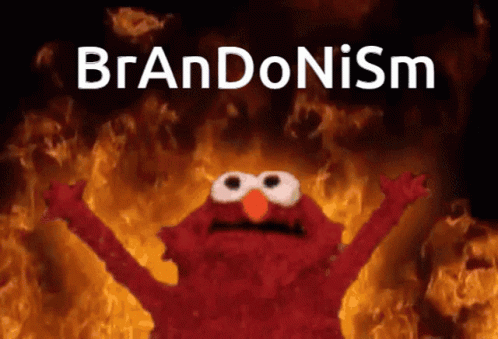 We can give in to despair…or we can be defiant and fight back in any way that we can.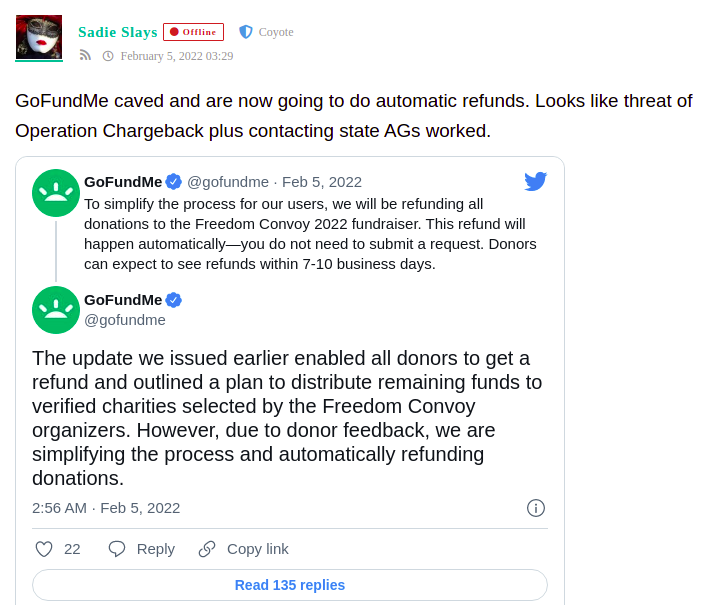 Joe Biden didn't win.
And we will keep saying Joe Biden didn't win until we get His Fraudulency out of our White House.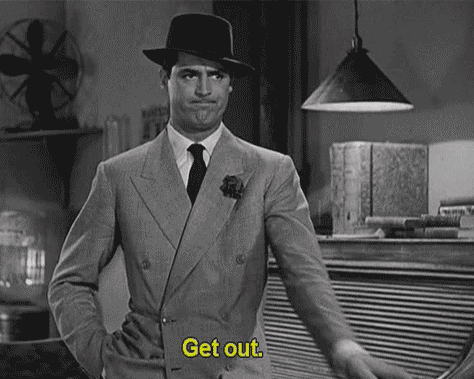 ---
Pandemic of the Vaccine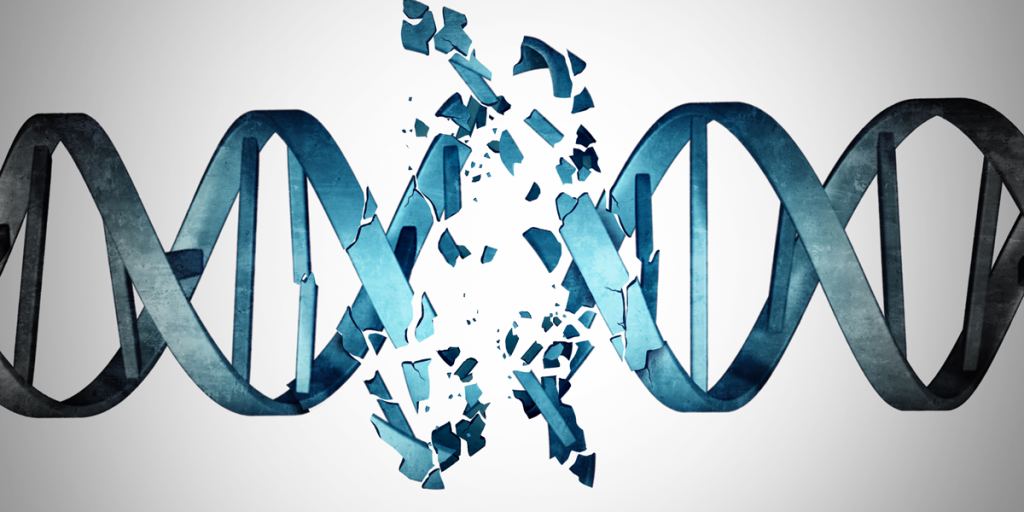 Are mRNA Vaccines Fundamentally Flawed?
As promised in Friday's post…..
…..I want to discuss a research paper that was brought to my attention by Gail Combs.
BUT FIRST, let me freshen you up with where things were as of February 3, when Robert Malone had THIS to say about the military data showing that the mandated mRNA jabs were definitively causing harm.
LINK: https://rumble.com/vtztbk-the-covid-vaccine-side-effects-are-worse-than-expected.html
That's just a quick overview of the problem. Here's the latest, and in more detail. H/T TradeBait2 for this one. This addresses the jaw-dropping and eye-rolling defense by NIH and their Pentagram buddies, which just dropped military credibility by another factor of two.
Is woke mil causing damage? COMMUNISM always causes damage!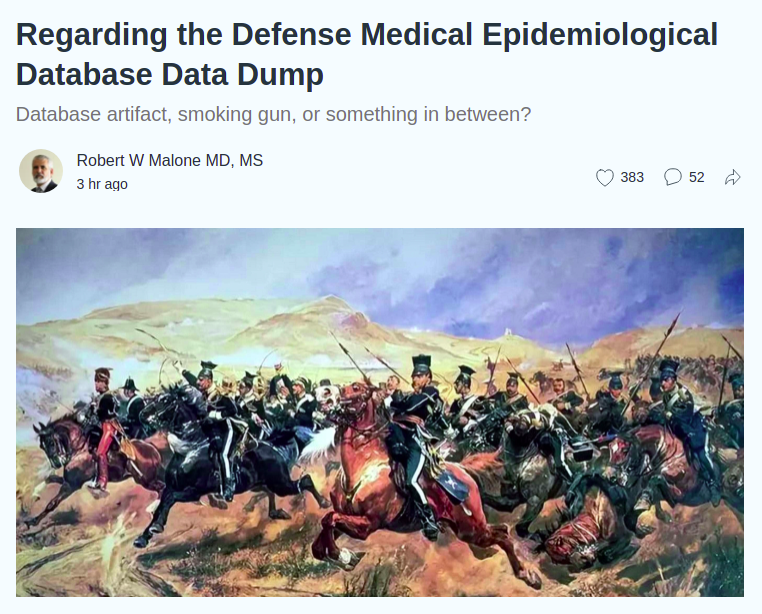 LINK: https://rwmalonemd.substack.com/p/regarding-the-defense-medical-epidemiological
As Malone points out in the latter article, in a beautifully understated way, the "defenders of the jab" are now offering excuses that strain credibility to the breaking point. It is very easy to see that the other side is committed to any deception, of other or of self, to keep the jab train rolling.
They are NOT willing to honestly look at the striking relative dangers of these BAD VACCINES.
Something is very wrong, we can plainly see, but let's just play along and pretend that this whole ridiculous scenario still deserves debate.
We have plenty of observations at this point, but the "old theory of harmless jabs" is able to play "what about" and temporarily evade many if not most of those explanations, lacking an obviously more compelling theory of WHY THE JABS CAUSE HARM, which would make "whataboutisms" unpalatable, even to those who want to believe them.
Well, is there such a compelling theory?
We have advanced certain key principles which explain things, and those are important.
We know about the pathogenic spike protein.
We know about vaccine migration and persistence.
But something is different, now.
NOW we have a theory which includes both of those things, PLUS a principle of IMMUNOLOGICAL ERROR.
In my opinion, we're there.
The title of this work is:
Innate Immune Suppression by SARS-CoV-2 mRNA Vaccinations: The role of G-quadruplexes, exosomes and microRNAs
January 2022
DOI:10.22541/au.164276411.10570847/v1
Project: COVID 19
Authors:
(Could have said Baylor College of Medicine, but Baylor is historically inept, IMO)
---
LINK: https://www.researchgate.net/publication/357994624_Innate_Immune_Suppression_by_SARS-CoV-2_mRNA_Vaccinations_The_role_of_G-quadruplexes_exosomes_and_microRNAs
PDF: https://www.researchgate.net/profile/Stephanie-Seneff/publication/357994624_Innate_Immune_Suppression_by_SARS-CoV-2_mRNA_Vaccinations_The_role_of_G-quadruplexes_exosomes_and_microRNAs/links/61f0b7838d338833e395e22f/Innate-Immune-Suppression-by-SARS-CoV-2-mRNA-Vaccinations-The-role-of-G-quadruplexes-exosomes-and-microRNAs.pdf
---
The Abstract
The abstract is instructive, and if you want to "TL;DR" past the rest of things, at least give that a read. Better yet, stick around for my interpretation of the abstract.
ABSTRACT
The mRNA SARS-CoV-2 vaccines were brought to market in response to the widely perceived public health crises of Covid-19. The utilization of mRNA vaccines in the context of infectious disease had no precedent, but desperate times seemed to call for desperate measures. The mRNA vaccines utilize genetically modified mRNA encoding spike proteins. These alterations hide the mRNA from cellular defenses, promote a longer biological half-life for the proteins, and provoke higher overall spike protein production. However, both experimental and observational evidence reveals a very different immune response to the vaccines compared to the response to infection with SARS-CoV-2. As we will show, the genetic modifications introduced by the vaccine are likely the source of these differential responses. In this paper, we present the evidence that vaccination, unlike natural infection, induces a profound impairment in type I interferon signaling, which has diverse adverse consequences to human health. We explain the mechanism by which immune cells release into the circulation large quantities of exosomes containing spike protein along with critical microRNAs that induce a signaling response in recipient cells at distant sites. We also identify potential profound disturbances in regulatory control of protein synthesis and cancer surveillance. These disturbances are shown to have a potentially direct causal link to neurodegenerative disease, myocarditis, immune thrombocytopenia, Bell's palsy, liver disease, impaired adaptive immunity, increased tumorigenesis, and DNA damage. We show evidence from adverse event reports in the VAERS database supporting our hypothesis. We believe a comprehensive risk/benefit assessment of the mRNA vaccines excludes them as positive contributors to public health, even in the context of the Covid-19 pandemic.
---
What I absolutely LOVE, LOVE, LOVE about this abstract, is that it takes some of the most key points of what the Fake News calls "conspiracy theories" and restates them in fact-bolstered scientific jargon that absolutely cannot be disputed. It's just beautiful.
Because this abstract is important for understanding as we go into the paper, I'm going to take it "line by line" and explain, so that when we get to the paper itself, you can understand what is being talked about and get the gist of it, even if the scientific nuances are not entirely clear to you.
There are TWELVE sentences, each worthy of consideration.
HANG ON FOR A QUICK WARM-UP RIDE.
---
Analyzing the Abstract
(1) The mRNA SARS-CoV-2 vaccines were brought to market in response to the widely perceived public health crises of Covid-19.
"Widely perceived".
This is an unarguable fact. It's a great way to start the argument. State a truth without leaning on the "real crisis" narrative cheese in the center of the trap.
It does NOT say that the mRNA vaccines were brought to market unreasonably, which is open to debate, and which will be a contested question. Remember – many people (including me) HOPED that new technologies – which we were led to believe were needed – would free us from the virus.
Are you starting to see how they USED Trump? In my opinion, we still don't understand the full extent of the deception and counter-deception. But none of that is said here – it is just ALLOWED under the statement of fact without narrative.
(2) The utilization of mRNA vaccines in the context of infectious disease had no precedent, but desperate times seemed to call for desperate measures.
"Seemed to".
This is also factual, if we're honest. The Jab Justifiers will quibble about veterinary vaccines, and experimental vaccines, and all that, as precedents, but those are quibbles. The truth is, you and I never got one of these genetic vaccines before, and that's because they had never been approved before.
The beauty of this phrasing – "but desperate times seemed to call for desperate measures" – is that it forces us to admit the context of the phony crisis created by the Fake News and Democrats, by only saying "seemed to call for" instead of "called for".
What the authors are doing here is dropping out the "fake normal" created by the media.
And THAT is an ongoing lesson for science itself to return to control by science and TRUTH.
(3) The mRNA vaccines utilize genetically modified mRNA encoding spike proteins.
This is absolutely true, and absolutely key. The mRNA of the vaccines encodes a FULL "half" of a very particular version of the SARS-CoV-2 spike protein. However, in order to accomplish several goals, the mRNA which WOULD code for that half of the spike protein is substantially altered in several different ways to make the whole process work.
And that leads to the next sentence.
(4) These alterations hide the mRNA from cellular defenses, promote a longer biological half-life for the proteins, and provoke higher overall spike protein production.
There is a lot of nuance here, so I will take some time to explain the 3 items.
(a) These alterations hide the mRNA from cellular defenses
There are multiple reasons that the "mRNA" of the vaccines is not actually normal mRNA, but a kind of "pseudo" mRNA.
Cells have to be careful not to "execute the instructions" of what is essentially WRONG RNA. Cells are a lot like soldiers who have been trained to NOT carry out unconstitutional orders.
The fact that mRNA vaccines and related forms of mRNA-based gene therapy actually work AROUND cellular defenses is a hint RIGHT THERE that they might do something bad. Our bodies are designed to FIGHT OFF foreign mRNA.
Be careful how you interpret what I'm saying there. It's not an indictment of the mRNA method per se, because MANY if not ALL drugs have to "work around cellular and bodily defenses". That is a huge part of the science of drug delivery.
HOWEVER, it is always cautionary to admit THAT one is working around defenses, because this will inform one as to the RISKS which are being taken BY working around those defenses.
What if you aren't actually working around the risks?
So, one truth is that the mRNA has certain bases changed to avoid "tipping off" those defenses. It's a SNEAKY and LUCKY break that we actually CAN work around those defenses.
But are we doing so CLEANLY and to good outcome?
(b) promote a longer biological half-life for the proteins
This is a HUGE double-edged sword.
Remember – the SARS-CoV-2 spike protein CHANGES SHAPE as it breaks into the cell. When it's all done, it looks like a different protein – even to antibodies.
The drug designers have (literally, but synthetically) mutated the original reported Wuhan spike protein sequence. The primary reason to do this, is to make the protein "LOCK IN" the original, highly infectious, three-dimensional shape of the "fresh" protein, so that antibodies will form PROPERLY against that, instead of forming against depleted, spent, "used" spike protein. This reduces the chances of ADE (antibody-dependent disease enhancement), which comes from "inappropriate antibodies" that evolved to the WRONG TARGET.
The problem with stabilizing the highly pathogenic spike protein for triggering more desirable antibody formation, is that it also stabilizes the highly pathogenic spike protein for pathogenesis, too.
"WHOOPS!"
So – spike-protein-based "long haul" symptoms from the vaccine can be very long – even compared to long haul from the disease. The synthetic spike protein is really good at sticking around in its mutated, long-lasting, highly pathogenic form.
And THAT might not be a good thing.
Ask this question – why doesn't the VIRUS do that? Maybe a more stable protein is not only bad for the virus, but also bad for the host, and THAT is in turn bad for the virus AGAIN.
Nature is smart – especially when it cuts a deal with multiple organisms to INCREASE LIFE.
(c) provoke higher overall spike protein production
This is a DIRECT call-out of a problem that will almost certainly lead to arguments with "peer reviewers" who want to defend the vaccines. Note that the wording very intentionally does not say "These alterations are intended to…..[three things]" – it simply says "These alterations….. [three things]."
The alterations are INTENDED to provoke higher overall spike protein antibody production. But the fact is, unless the increase in antibodies comes from better and stronger adjuvants, which act as immunity multipliers, then it's coming from higher (or otherwise more antigenic and pathogenic) overall spike protein production.
Thus, peer reviewers who want to cover up spike protein malfeasance will likely insist on dragging the wording back to being about the antibodies. This follows the lead of Tony Fauci and his "antibody hypnosis" act, designed to keep attention OFF all of the things that are WRONG with the vaccines.
As you can see, we're only 4 sentences in, and there is a lot of "battle prep" already going on.
(5) However, both experimental and observational evidence reveals a very different immune response to the vaccines compared to the response to infection with SARS-CoV-2.
This is a very general but very powerful FACTUAL statement, which DEFIES the Fauci / Fake News narrative – a narrative which can't even bring itself to ADMIT that disease-conferred immunity is a reality.
This is a point about which – if you have read even SOME of the COVID-19 scientific literature – there is literally no debate. Only in the Fake News media and on controlled social media is this twisted. Scientists now marvel ALL THE TIME at the differences between vaccine-conferred immunity and disease-conferred immunity.
And, almost ALWAYS, practically speaking (but ignoring any risks of acquiring immunity), disease-conferred immunity is superior.
You will note that Fauci NEVER talks about this stuff.
But there is more – much more. ANY adverse effects which happen due to the vaccines and not the disease, or happen MORE with the vaccines, rightly count as differences.
The paper is not saying this out loud – but you can understand that it is implied.
This right here – the point about a difference between vaccine immunity and disease immunity – is the HAMMER of the gun going back and making a "clicking" noise.
(6) As we will show, the genetic modifications introduced by the vaccine are likely the source of these differential responses.
THIS HERE IS THE BIGGIE.
There are SO MANY potential implications here, I don't want to steal their thunder from the analysis of the paper.
However, without knowing ANYTHING FURTHER, this is a profoundly common-sense scientific statement. It is simply saying that different molecules from the virus RNA may lead to different outcomes. That's almost a no-brainer.
This could happen in multiple different ways.
differences in how the "changed mRNA" is handled by the body
differences in how it is interpreted
differences in the protein product
All of this makes wonderful sense.
(7) In this paper, we present the evidence that vaccination, unlike natural infection, induces a profound impairment in type I interferon signaling, which has diverse adverse consequences to human health.
Oh, wait – THIS is the biggie.
This is saying that there is an important cellular communication screw-up with mRNA vaccination – a screw-up which does not occur with natural infection. Stated in reverse, there IS an important cellular communication channel opened during natural infection, which is MISSED by the mRNA vaccines.
IN OTHER WORDS, A PROGRAMMING ERROR.
This is all too believable to me, because I've seen this before. And NOT just when I "learned to code".
This is LITERALLY a sibling programming error of what happens when too many vaccines are given at the same time, and interferon signals STEP ON EACH OTHER.
Now the Fake News media "fact checkers" absolutely will not admit that there is a problem with multiple simultaneous vaccines, but once the standard mechanism of vaccine-acquired immunity was explained to me, it became OBVIOUS AS HELL that signal interference was behind the observed but somewhat unpredictable problems with tight vaccine schedules.
You are allowed to have a different scientific opinion from these biased and forked-tongued "fact checkers" with agenda.
But let's save the details for later.
For now, just remember that humans are evolutionarily adapted for disease, not hacky pseudo-mRNA vaccines. Our PROGRAMMING MODEL – our DESIGN – our API – is different from what the hackers thought they could get away with, and they got caught.
(8) We explain the mechanism by which immune cells release into the circulation large quantities of exosomes containing spike protein along with critical microRNAs that induce a signaling response in recipient cells at distant sites.
More specifics.
This is fascinating, because AND LOGIC is now telling me that it's not just the vaccine migrating, but spike protein as well.
And THAT explains a LOT.
Do you see how everything is tying together nicely around the pathogenic spike protein that is NOT being degraded soon enough or fast enough, like the VIRUS DOES FOR US?
Think about our little human biome friends next time, science. They may have a BETTER PLAN.
(9) We also identify potential profound disturbances in regulatory control of protein synthesis and cancer surveillance.
OK, this is bad stuff. But it's also bad stuff that is right up the alley of FAKE SCIENCE to now "discover" and get big bucks to study. It's DETAILS that cannot be dismissed.
This is the GRENADE thrown into the narrative machine gun bunker with half a second left on the fuse.
KABOOM.
This is where every "me too!" funding whore is going to jump on the bandwagon with justification.
(10) These disturbances are shown to have a potentially direct causal link to neurodegenerative disease, myocarditis, immune thrombocytopenia, Bell's palsy, liver disease, impaired adaptive immunity, increased tumorigenesis, and DNA damage.
Oh, wait! Isn't this the stuff that Robert Malone warned us about?
Isn't this the stuff that Ryan Cole spotted?
Isn't this the stuff that FAKE NEWS ignored and "debunked", but is now appearing in every possible mainstream source of data?
Common sense is going to win here.
INVESTORS had better TAKE NOTE. The landscape is going to change, IMO.
(11) We show evidence from adverse event reports in the VAERS database supporting our hypothesis.
The beauty of VAERS is that it's flawed, but we know HOW it's flawed.
Thus, if you see something that can only be MAGNIFIED by correcting for the known flaws, then you have something you can use.
Just stroll past those Fake News fact checkers and Fake Social Media "con-TROLLS" who spew their talking point about "VAERS IS A FLAWED SYSTEM". SORRY. Not good enough, trolls.
Everything is a flawed system. Knowing the DIRECTION of the flaws is what turns all systems into useful logical tools.
We will use common sense here, long after these people who deny it are OUT OF POWER.
(12) We believe a comprehensive risk/benefit assessment of the mRNA vaccines excludes them as positive contributors to public health, even in the context of the Covid-19 pandemic.
This is where they land when all is said and done.
They're saying that they believe the risks outweigh the benefits with THESE vaccines.
This does NOT say that vaccination per se is a bad strategy for COVID-19.
It says that mRNA vaccination as it currently exists is not a good strategy for COVID-19.
It doesn't say that viral vector cDNA, "full" spike protein subunit antigen, or RBD subunit antigen vaccines are doubtful in any way. They may be, but the authors don't say that (although some of the specifics DO have implications for the other vaccines).
The authors only say that THESE particular, current, mRNA vaccines are "not positive contributors to public health".
And you can do the math from there.
Can the current mRNA vaccines be fixed?
Good question. This paper is likely a roadmap to any such fixes. But until then…..
Mandating these vaccines is WRONG, if not INSANE.
---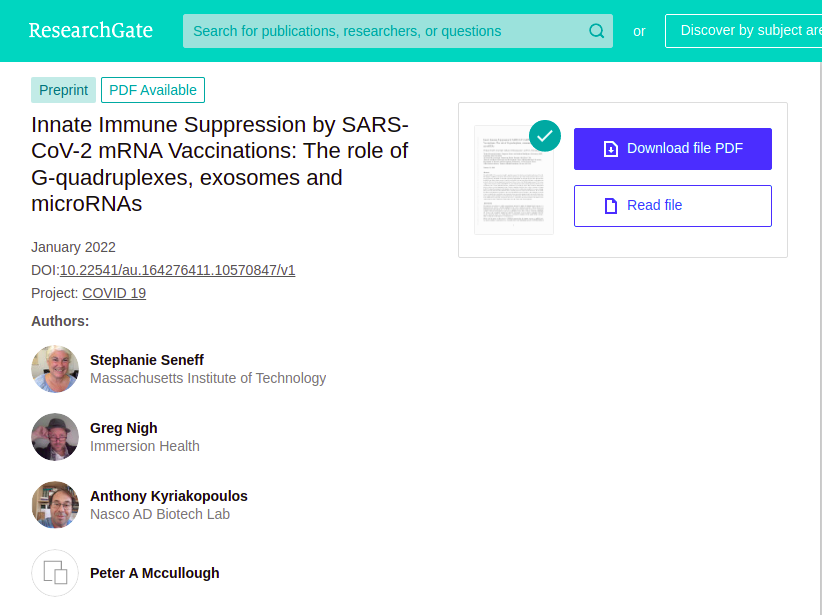 Analyzing the Paper
Now we get to the meat of the paper.
I am just going to drop my impressions, placing them in context as needed. On some of these, I blab on and on. On others, I just make a short point. I do a lot of quoting where the authors say it nicely. This is very seat-of-the-pants.
Introduction
The FIRST paragraph is a generous summary of the basics of vaccination, FULLY in compliance with the CDC definitions. Please take note of that. There is no quibbling about the mRNA vaccines not being vaccines.
The SECOND paragraph summarizes and exemplifies the presence in the literature of a viewpoint that the mRNA vaccines are very similar to natural immunity. There is a point made that is basically my contention of Fauci's "antibody hypnosis", but it is phrased very politiely.
The U.S. Centers for Disease Control and Prevention (CDC) makes the case based upon antibody titers generated by prior infection vs. vaccination, in addition to production of memory B cells, to argue that the immune response to vaccination is analogous to the response to natural infection [4]. It is this similarity in the humoral immune response to vaccination vs natural infection, paired with both trial and observational data demonstrating reduced risk of infection following vaccination, that stands as the justification for the mass vaccination campaign.
The THIRD paragraph is long, but absolutely key.
It is the summary of the guts of the paper.
You will note that the authors are pointing out EXISTING MAINSTREAM SCIENCE which is contradicting the media-trumpeted, but "CDC-silent" narrative that vaccination is superior to "natural immunity", by pointing out (without saying it bluntly) that it's not even AS GOOD as disease-conferred immunity, because known "good" responses to the natural antigen are completely missing.
And worse than that, the mRNA vaccines seem to do WRONG THINGS to the immune system as well.
In this paper we explore the scientific literature suggesting that vaccination with an mRNA vaccine initiates a set of biological events that are not only different from that induced by vaccination but are in several ways demonstrably counterproductive to both short- and long-term immune competence and normal cellular function. These vaccinations have now been shown to downregulate critical pathways related to cancer surveillance, infection control, and cellular homeostasis. They introduce into the body highly modified genetic material. A medRxiv preprint has revealed a remarkable difference between the characteristics of the immune response to an infection with SARS-CoV-2 as compared with the immune response to an mRNA vaccine against COVID-19 [5]. Differential gene expression analysis of peripheral dendritic cells revealed a dramatic upregulation of both type I and type II interferons (IFNs) in COVID-19 patients, but not in vaccinees. One remarkable observation they made was that there was an expansion of circulating hematopoietic stem and progenitor cells (HSPCs) in COVID-19 patients, but this expansion was notably absent following vaccination. A striking expansion in circulating plasmablasts observed in COVID-19 patients was also not seen in the vaccinees. All of these observations are consistent with the idea that the vaccines actively suppress type I IFN signaling, as we will discuss below. In this paper we will be focusing extensively, though not exclusively,on vaccination-induced type I IFN suppression and the myriad downstream effects this has on the related signaling cascade.
Again, I point out that this is being pulled out of the "mainstream" literature.
Does this immune suppression that researchers found remind you of anything?
LINK: https://www.bitchute.com/video/NmhFesU2aPue/
Note that this is on BitChute because YouTube deleted it as "misinformation".
If you're thinking "Wow, the media and social media has really screwed up science!", well, all I can say is "They won't be able to walk the streets."
The FOURTH paragraph then begins dropping bombs on the Pfizer clinical trial shenanigans, which basically covered up the placebo group to obfuscate vaccine problems.
The message is roughly "Because Pfizer covered things up by vaccinating their placebo group, as well as other tricks, we were forced to look at VAERS and the scientific literature to find out what the vaccines are doing – AND BOY, DID WE FIND A TON OF PROBLEMS."
But done much more politely.
The next two paragraphs are a WITHERING ATTACK on the vaccines, simply using the scientific literature. OMG – the spatter on the walls – there are quite a few easy targets that the Fake News Media has been protecting by ignoring, but it's very hard to "memory hole" the scientific literature to those who can "pay to play", so the authors just mention a string of scientific findings that Fauci hoped the public would never see.
Thus, the FIFTH paragraph is a summary of VACCINE FAILURE, with references.
The SIXTH paragraph then brings up the wonderful idea that if benefits are as low as we now understand them to be, maybe RISKS need a closer look.
You may want to read the whole introduction, because that is the last easily readable section of the paper for a while.
NOW it gets really technical.
Interferons: An Overview with Attention to Cancer Surveillance
This section is extremely complex and hard to read, even if you're familiar with most or all of the various biochemical and biological acronyms that are thrown into the melange.
It starts off with a review of what is known about INTERFERONS (IFNs), as well as substances which regulate them, known as INTERFERON REGULATING FACTORS (IRFs).
This is what you need to know:
Type I IFNs play a powerful role in the immune response to multiple stressors. In fact, they have enjoyed clinical therapeutic value as a treatment option for a variety of diseases and conditions, including viral infections, solid tumors, myeloproliferative disorders, hematopoietic neoplasms and autoimmune diseases such as multiple sclerosis [16].

As a group, IFNs play exceedingly complicated and pleiotropic roles that are coordinated and regulated through the activity of the family of IFN regulatory factors, or IRFs [17]. IRF9 is most directly involved in anti-viral as well as anti-tumor immunity and genetic regulation [18-20].
Basically, interferons are critical players in the CLEANUP OF GENETIC BAD GUYS CAUSING TROUBLE. Those genetic bad guys can be EXTERNAL WRONG-GENES (viruses) or they can be ROGUE CELLS (cancer and the like).
This section then summarizes the complex interactions and feedback loops which characterize anything involving interferons, but particularly related to their anti-cancer role. It is made exceedingly clear that improper interferon levels and disruptions of the complex interferon systems are known to lead very directly to clinical appearance of cancers of various kinds.
Near the end, COVID-19 is brought into the mix. A recent Chinese paper is cited, the work having shown interference with IRF signaling by a non-mRNA, inactivated virus, COVID-19 vaccine. The changes are EXPECTED to reduce resistance to cancers, and the mechanisms are discussed in detail. ELEGANTLY, those same mechanisms are found in Alzheimer's patients, and appear related to development of dementia symptoms that sound remarkably like COVID brain fog.
Finally, a documented case of a rare lymphoma being accelerated by the Pfizer vaccine is described, and a summary statement is given:
Given the universally recognized importance of optimally functioning BRCA1/2 for cancer prevention and given the central role of the TRAIL signal transduction pathway for additional cancer surveillance, the suppression of IRF7 and IRF9 through vaccination and subsequent spike protein production is extremely concerning for long-term cancer control in injected populations.
Considerations in the Design of mRNA Vaccines
This section basically describes the long list of HACKS – many of them very ELEGANT HACKS – that were needed to get all the way from Robert Malone's initial discovery which enabled mRNA gene therapy, to where mRNA vaccines are today.
The implications of all these hacks for relevant IMMUNOLOGICAL and GENETIC biochemistry, including INTERFERONS and CANCER, are described.
This section SETS UP the long list of concerns which are going to necessarily follow.
Quite a bit of attention is paid to the components of the lipid nanoparticles, their roles, and their potential risks and side-effects.
This section is fairly readable, and if you're curious about the various hacks, and particularly the purpose and mechanism of the lipid nanoparticles, then you may enjoy reading past the jargon.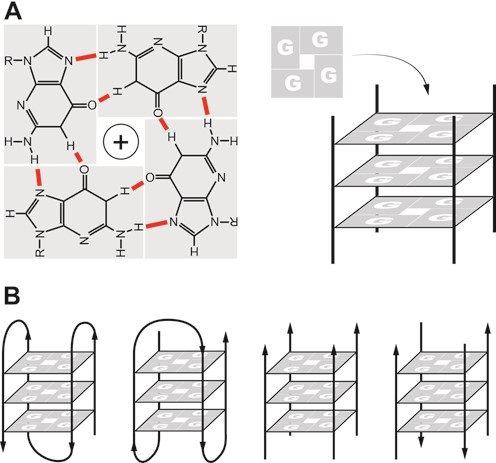 GC enrichment and potential G4 (pG4) structures in vaccine mRNAs
This is a difficult section to understand, if you're not familiar with DNA and RNA "beyond the double helix". It's a bit like Morse code. Everybody knows what Morse code is, and maybe how to do an "SOS", but not many people remember Morse code well enough to compose and send long signals at will, let alone send a telegram. OTOH, if you're in genetic medicine or biology, you may be familiar with more than just 4 bases and the double helix.
The bottom line is that, among the various hacks that have gone into the mRNA vaccines, some of them are basically "genetic tricks" to increase production of spike protein. The PROBLEM with that, is that the FINAL implications of some of these tricks are not fully known.
Because there is redundancy in the genetic language, and the efficiency of different spellings is not the same (nite vs. night, thru vs. through, etc.), certain things can be re-encoded using the most efficient letters to create MOAR SPIKE PROTEIN. And MOAR is always BETTER. RIIIIIIIIGHT?
Well, it turns out that spellings have implications for how mRNA behaves. How mRNA behaves has implications for things like CANCER.
Going back to the title of this section, "G" and "C" are the efficient bases that are switched to, to make proteins with higher efficiency. The problem THERE is that "G" can do something every interesting – it can bind with itself in a square, to form a quadruple helix called a "G quadruplex", which is abbreviated G4. See the image above for cross-sections of such a structure, at the point of binding.
There are ways to predict if a G quadruplex will form – these cases are called "pG4" for "potential G quadruplex".
Midway through the section, this quote:
Summarizing the topic to this point, the enrichment of GC content in vaccine mRNA will inevitably lead to an increase in the pG4 content of the vaccines. This, in turn, will lead to dysregulation of the G4-RNA-protein binding system and a wide range of potential disease-associated cellular pathologies including suppression of innate immunity, neurodegeneration, and malignant transformation [83].
There are further implications. The more mRNA can form these self-shielding quadruplexes, the less that "micro RNAs" – miRNAs – can bind to the mRNA and control the expression. And THAT leads to another cascade of potentially unintended consequences.
The multitude of pG4s in the mRNA of the vaccine would predictably act as decoys, distracting miRNAs from their normal function in regulating human protein expression. The increase in G4 targets due to the vaccine would decrease the availability of miRNAs to target human-expressed G4s for regulation of gene expression. This can result in downregulation of miRNA expression which is implicated in cardiovascular pathology [96], onset of neurodegeneration [97], and/or cancer progression [98].
Type I IFNs and COVID-19
This is a very interesting section on the relationship of interferons to COVID-19. It appears that:
lower levels of interferons lead to more severe COVID-19 outcomes
IFNs can be used for treatment early, but make things worse if given late
interferons seem to prevent infection by COVID-19
this would explain enhanced susceptibility to COVID-19 after vaccination
COVID patients with antibodies against interferons are common in severe cases
Interferons are clearly key, and look to be one of the most significant differences between the disease and the vaccine.
Are the methylation strategies for cellular housekeeping generally omitted by vaccine mRNAs?
This is a rhetorical question about one of the hacks used by the mRNA vaccines.
To put it a bit too simply, the synthetic mRNA is "capped" both to evade detection AND to generate more spike protein, and most likely without regard for downstream unintended consequences, due to the fact that capping is normally supposed to be both a signaling and a regulating mechanism. The "hack" abuses this feature to make more spike protein.
Rather than simply making an accusation, the question is asked, whether the hack accounted for some of the more likely consequences.
E.g., …..
Furthermore, this also means that eIF4E, which is a powerful oncogene regulator and cell proliferation modulator, will sustain its activities by this competition, for an unnaturally prolonged period of time, trying to counterbalance the competition between robustly-capped mRNAs in vaccines and IRES-containing mRNAs[113,65]. This type of condition results in dysregulation of co-transcriptional m6A mRNA modifications and seriously links to molecular progressions of various cancers [114], as well as creating predisposing conditions for subsequent viral infections [113].
My money is on the idea that nobody in the management chain at Pfizer or Moderna gave a flying F, because Fauci and Walensky are all about the antibodies. This is a CLASSIC downstream effect of antibody hypnosis.
Exosomes and MicroRNAs
This is an interesting grab-bag of stuff, and it's not that hard to follow, for the most part, so you may want to read it.
Exosomes are basically little bubbles of cell that break off and carry crap, a lot like "virus-like particles" or even "lipid nanoparticles". It turns out that much of the spike protein which is produced in vaccine-infected cells LEAVES THE SCENE inside exosomes, or studded into their surface. This was in fact discovered by a group in India.
Also, under conditions of overwhelming production of spike protein due to SARS-CoV-2 molecular vaccination, it would of course be expected that a significant proportion of over-abundant intra-cellular spikeproteins would also be exported via exosome cargoes [128]. A seminal paper by a research team in India investigated the role of exosomes in the cellular response to internally synthesized SARS-CoV-2 spike protein [50]. They wrote in the abstract:"We propose that SARS-CoV-2 gene product, Spike, is able to modify the host exosomal cargo, which gets transported to distant uninfected tissues and organs and can initiate a catastrophic immune cascade within Central Nervous System (CNS)."
Things get even worse. It turns out that these exosomes also carry micro-RNAs that turn off interferons in the distant places to which they carry the spike protein.
Thus, the available evidence strongly suggests that endogenously produced spike protein creates a different microRNA profile than does natural infection with SARS-CoV-2, and those differences entail a potentially wide range of deleterious effects.

A central point of our analysis below is the important distinction between the impact of vaccination versus natural infection on type I IFN. While vaccination actively suppresses its production, natural infection promotes type I IFN production very early in the disease cycle. Those with preexisting conditions often exhibit impaired type I IFN signaling, which leads to more severe, critical, and even fatal COVID-19. If the impairment induced by the vaccine is maintained as antibody levels wane over time, this could lead to a situation where the vaccine causes a more severe disease expression than would have been the case in the absence of the vaccine.

Another expected consequence of suppressing type I IFN would be reactivation of preexisting, chronic viral infections, as described in the next section.
SO – this would explain "vaccine-induced disease enhancement" – not antibody-dependent (ADE), but rather interferon-dependent (IDE). And in this case, it could be significantly different diseases that are being enhanced, because of the generality of the interferon network.
Speaking of which…..
Reactivation of Varicella-zoster
Fully consistent with the proposed vaccine-induced negative effects on interferon signaling, would be the significant number of cases of shingles appearing post-vaccination with the mRNA vaccines.
There is also a documented case of viral hepatitis flaring up because of the vaccine.
An additional case of viral reactivation is noteworthy as well. It involved an 82-year-old woman who had acquired a hepatitis C viral (HCV) infection in 2007. A strong increase in HCV load occurred a few days after vaccination with an mRNA Pfizer/BioNTech vaccine, along with an appearance of jaundice. She died three weeks after vaccination from liver failure [142].
Personally, I have no desire to get shingles again.
Impaired DNA Repair and Adaptive Immunity
As stated – more examples from the literature.
We have to speed up here. This is a long paper.
Immune Thrombocytopenia
This is your "clot shot" mechanism, explained.
This quote is interesting.
It has been shown that the mRNA vaccines elicit primarily an immunoglobulin G (IgG) immune response, with lesser amounts of IgA induced [155], and even less IgM production [156]. The amount of IgG antibodies produced is comparable to the response seen in severe cases of COVID-19. It is IgG antibodies in complex with heparin that induce HIT. One can hypothesize that IgG complexed with the spike protein and PF4 is the complex that induces VITT in response to mRNA vaccines. It has in fact been shown experimentally that the receptor binding domain (RBD) of the spike protein binds to PF4 [157].
PPAR-α, Sulfatide and Liver Disease
Two paragraphs are worthy of your attention.
As we have already stated, an experiment by Mishra and Banerjea (2021) demonstrated that the spike protein induces the release of exosomes containing microRNAs that specifically interfere with IRF9 synthesis[50]. In this section we will show that one of the consequences of suppression of IRF9 would be reduced synthesis of sulfatide in the liver, mediated by the nuclear receptor peroxisome proliferator-activated receptor α (PPAR-α).

…

Multiple case reports in the research literature describe liver damage following mRNA vaccines [165-167]. A plausible factor leading to these outcomes is the suppression of PPAR-α through downregulation of IRF9,and subsequently decreased sulfatide synthesis in the liver.
As you can see, there is a prediction here, and plenty of room to investigate.
Guillain Barre Syndrome and Other Neurological Conditions
This is worth reading. There is a laundry list of neurological conditions clearly attributed to the vaccine, and a clear mechanism by which they happen.
Bell's Palsy
A known problem which appeared during the clinical trials of the mRNA vaccines.
Placebo 1, Treatment 7. Do the math.
Myocarditis
Signals and mechanisms are discussed. Particularly compelling is the proposed role of exosomes in carrying the toxic spike to cardiac tissue.
My money is still on migrating vaccine, but AND LOGIC will do for now.
Considerations Regarding the Vaccine Adverse Event Reporting System (VAERS)
The underreporting of the system is discussed, with some doubt about the commonly cited figure of "100X" underreporting, as well as mention of a more sophisticated figure of 31X obtained by Rose.
VAERS Signal for Immune Suppression, Thrombocytopenia and Neurodegeneration
A comparison of the data from COVID vaccines to ALL OTHER VACCINES COMBINED is made, and the results are impressive.
Many different things are listed. It's worth looking at.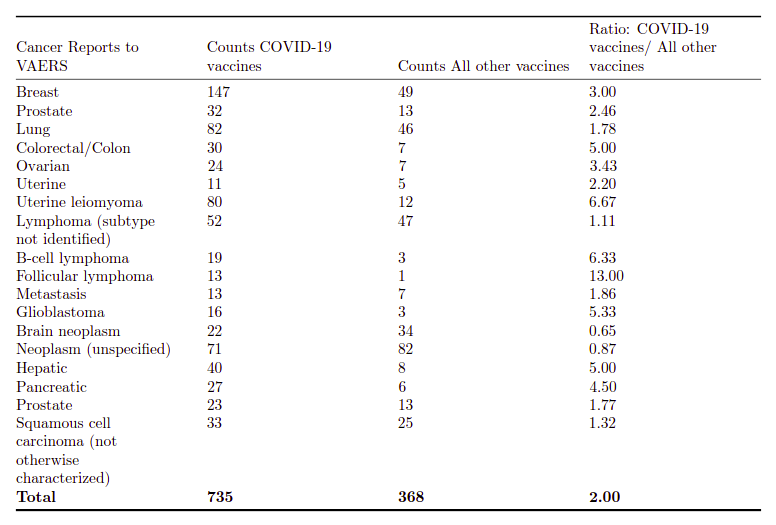 VAERS Signal for Cancer
After detailing the numbers for cancer (nice table), where the mRNA vaccines have HUGE numbers compared to all other vaccines combined, this statement:
This cannot be explained by reference to a disproportionately large number of people receiving an mRNA vaccination in the past year compared to all other vaccinations. The total number of people receiving a non-COVID-19 vaccination is unknown, but over the 31 years history of reports VAERS contains it is unquestionably many orders of magnitude larger than the number receiving an mRNA vaccination in the past year. Overall, in the above table, twice as many cancer reports to VAERS are related to a COVID-19 vaccination compared to those related to all other vaccines. That, in our opinion, constitutes a signal in urgent need of investigation.
To me, this is enough to say that the mRNA vaccines are related to cancer. Period.
Discussion
This is worth reading:
There has been an unwavering message about the safety and efficacy of mRNA vaccinations against SARS-CoV-2 from the public health apparatus in the US and around the globe. The efficacy is increasingly in doubt, as shown in a recent letter to the Lancet Regional Health by G¨unter Kampf [215]. Kampf provided data showing that the vaccinated are now as likely as the unvaccinated to spread disease. He concluded:"It appears to be grossly negligent to ignore the vaccinated population as a possible and relevant source of transmission when deciding about public health control measures."

In this paper we call attention to three very important aspects of the safety profile of these vaccinations. First is the extensively documented subversion of innate immunity, primarily via suppression of IFN-α and its associated signaling cascade. This suppression will have a wide range of consequences, not the least of which include the reactivation of latent viral infections and the reduced ability to effectively combat future infections. Second is the dysregulation of the system for both preventing and detecting genetically driven malignant transformation within cells and the consequent potential for vaccination to promote those transformations. Third, mRNA vaccination potentially disrupts intracellular communication carried out by exosomes, and induces cells taking up spike mRNA to produce high levels of spike-carrying exosomes, with potentially serious inflammatory consequences. Should any of these potentials be fully realized, the impact on billions of people around the world could be enormous and could contribute to both the short-term and long-term disease burden our health care system faces.

Given the current rapidly expanding awareness of the multiple roles of G4s in regulation of mRNA translation and clearance through stress granules, the increase in pG4s due to enrichment of GC content as a consequence of codon optimization has unknown but likely far-reaching consequences. Specific analytical evaluation of the safety of these constructs in vaccines is urgently needed, including mass spectrometry for identification of cryptic expression and immunoprecipitation studies to evaluate the potential for disturbance of or interference with the essential activities of RNA and DNA binding proteins.
This is what I was talking about at the beginning. There is enough here for an enormous amount of productive research on the downside of these vaccines. It's EASY RESULTS. Maybe not easy grant money, but plenty of easy CLOUT when it's all over.
This does NOT go back in the toothpaste tube.
Conclusions
Presented in whole:
It is imperative that worldwide administration of the mRNA vaccinations be stopped immediately until further studies are conducted to determine the extent of the potential pathological consequences outlined in this paper. It is not possible for these vaccinations to be considered part of a public health campaign without a detailed analysis of the human impact of the potential collateral damage. It is also imperative that VAERS and other monitoring system be optimized to detect signals related to the health consequences of mRNA vaccination we have outlined. We believe the upgraded VAERS monitoring system described in the Harvard Pilgrim Health Care, Inc. study, but unfortunately not supported by the CDC, would be a valuable start in this regard [208].

In the end, we are not exaggerating to say that billions of lives are at stake. We call on the public health institutions to demonstrate, with evidence, why the issues discussed in this paper are not relevant to public health, or to acknowledge that they are and to act accordingly. Until our public health institutions do what is right in this regard, we encourage all individuals to make their own health care decisions with this information as a contributing factor in those decisions.
That's where I'm at. Do not take the clot shot. Do not give it to your kids. Tell people how you honestly feel.
I am OK with people having the freedom to take a bad vaccine, but I personally think that coercing anybody in the slightest to take it, is a CRIME.
If you're scared of getting or giving COVID, there are far better ways to deal with it, than a bad vaccine that does a lot of damage.
Can the mRNA Vaccines Be Fixed?
That's MY question.
I suspect that they CAN be fixed, but not for at least several years – maybe 5-10, if we're lucky.
Until then, they should be taken off the market, IMO.
Hopefully antigen vaccines will do better, but if they don't, we can fall back to treatment and "real" immunity.
---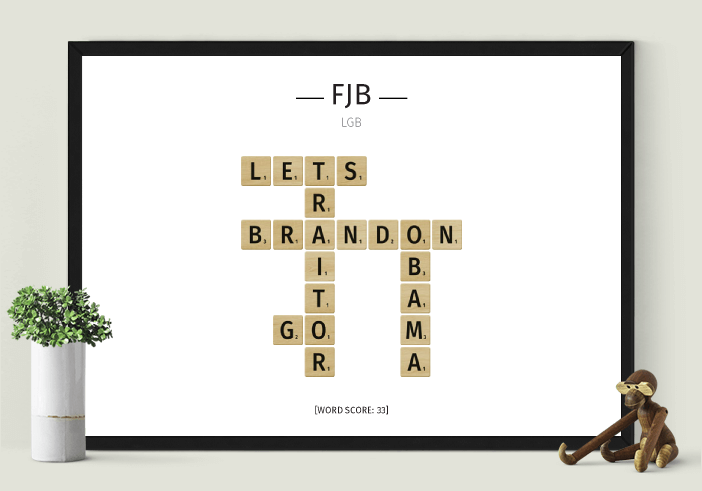 Wolfie's Wheatie's Word of the Day:
wolven
noun
Of or pertaining to wolves; wolflike; wolfish.
Used in a sentence:
Adjectives for wolf include wolfish, wolfless, wolflike, wolfly, wolfy, wolven, wolvish, wolfed, wolfing, wolved and wolving.
(If you can find a better one, please add it to the comments!)
---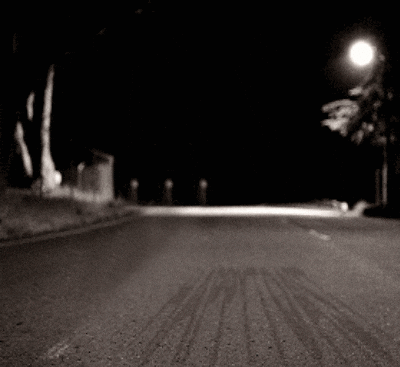 ENJOY THE SHOW
W