Cover image: Winter's Grip by Edward Aldrich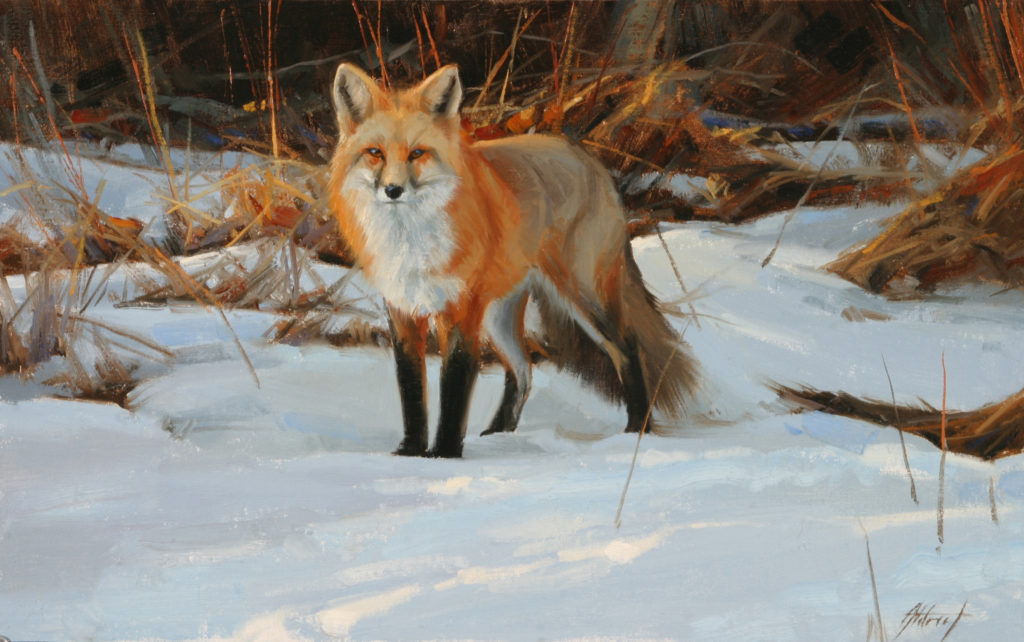 Let us begin with the words of Dr. Zelenko brought to us by one of our own yesterday:
"The good is going to win. God will win. The only variable here is the body count. And what I really think what's going on is the world really has slid into what, I guess, would be comparable to Sodom and Gomorrah in the Bible. Debauchery, immorality, the sanctity of marriage being decimated, gender roles, abortion, child sacrifice, basically the worship of false gods.

"And I think for me, it's like we're in the generation of the flood and the waters are rising and God is giving us an opportunity to get on the Ark and save ourselves or drown in the turbulent waters. The world is going to get cleaned up and the ultimate choice is, 'Who are you going to bow down to?'

"Are you going to bow down to the creator who makes us every instant in time, who loves us, who gives us strength, resolve, consciousness, free will? Or are you going to bow down to sociopathic oligarchs and corrupt governments? Well, let's see how that works out.

"So it's a choice being given to every single human being. That's — what you were saying that there are blessings here — that is the hidden blessing because we as a society, as a world, worshiped every god except the true God. The god of science, the god of technology, the god of money, the god of fame, the god of power.

"And so we've placed our faith in the workings of man and not in the omnipresent, ubiquitous creator who is vivifying creation every instant of time. You know, happy birthday. And I mean that because He just made you and me. So it's an active dynamic process. That's the way, by the way, I deal with anxiety because anxiety lives in the psychological space where the consciousness of God is absent.

"And so, if I believe that God is in me and around me and actively engaged in creating me, then I'm not alone. And if I'm not alone, I'm not going to be anxious. Anyway, that's my theological commentary."
Of course, the RINOs are going to make it as difficult as possible. Found at Anonymous Conservative:
Mitch McConnell is working a behind-the-scenes campaign to make sure Trump-backed 'goofballs' don't win their primaries: report
Sen. Mitch McConnell is trying to thwart former President Donald Trump's efforts to shape the GOP, The New York Times reported on Sunday.

McConnell and a team of allies have, for months, been leading a behind-the-scenes campaign in which they try to recruit potential Senate candidates who could go up against Trump-backed picks. It's an effort to gain a GOP majority in the Senate, The Times reported.

The campaign consists of phone calls, meetings, and polling memos, the paper said.

Even after Trump vacated office last January, lawmakers have continued to argue that he maintains a tight hold on the GOP.

Last year, for example, Sen. Lindsey Graham said he wanted to leverage Trump's influence to ensure that the Republican party takes back the House and Senate in 2022.

In December, Graham suggested that Trump will continue to shape the political sphere and party leaders need to find a way to work with him to avoid getting ostracized.

"If you want to be a Republican leader in the House or the Senate and you don't have a relationship with Donald Trump, you cannot be effective. So I hope we'll get on the same page here," The South Carolina lawmaker said.

The Republican party can't "grow" without him, Graham said last year.

And among Republican voters, support for Trump still remains strong. An October poll conducted by Quinnipiac University found that 78% of Republicans want to see Trump in the 2024 presidential election. That number went up from May by 12 percentage points.

McConnell, however, believes that Trump is "losing political altitude," The Times said.
Given that the source is the New York Slimes, take it for what you paid for it, but still, the truth is I've spotted SD's splinter strategy at work here in Missouri in the Senate race (I'm sure Billy Long is the uniparty pick over Eric Greitens and two others with name recognition who would siphon votes from Greitens), and I would not doubt that there's work going on to block MAGA candidates from coast to coast.
One of my interests is watching the Cascades and the Pacific Northwest volcanoes. There's a great site that tracks the earthquakes on the various mountains. After a period of relative quiet, the world's most wired mountain is making noise. Mount St. Helens is in the midst of something. In the last month, there have been over one hundred earthquakes.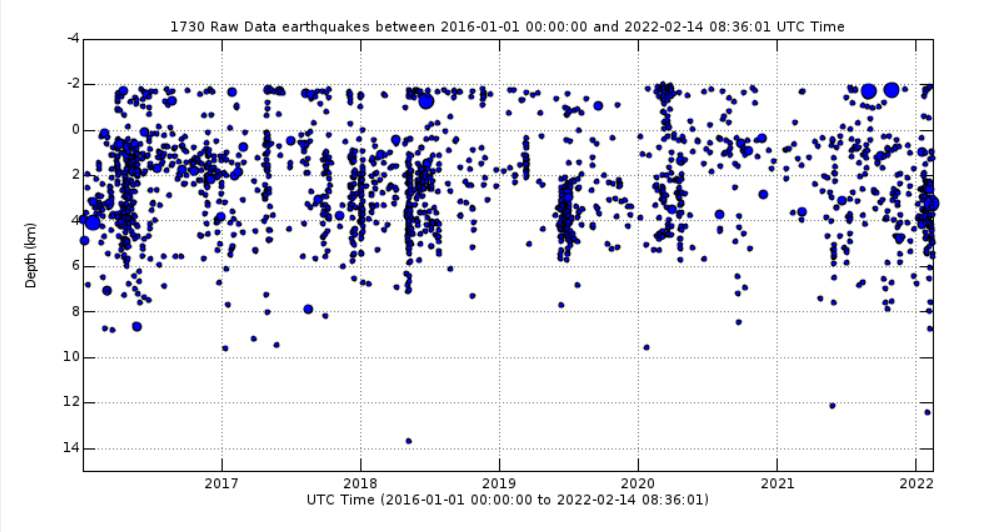 Just something to keep an eye on. While the earthquakes are at higher elevations, it's just rumbling, but I do remember when she blew in 1980 even if, being a kid, I wasn't exactly sure what it all meant.
A surprise popped into my feed. Rosanne Barr and JP Sears chew the fat on the state of the world, the Great Awakening and comedy. The language gets a little rough, but these two have a really good back and forth.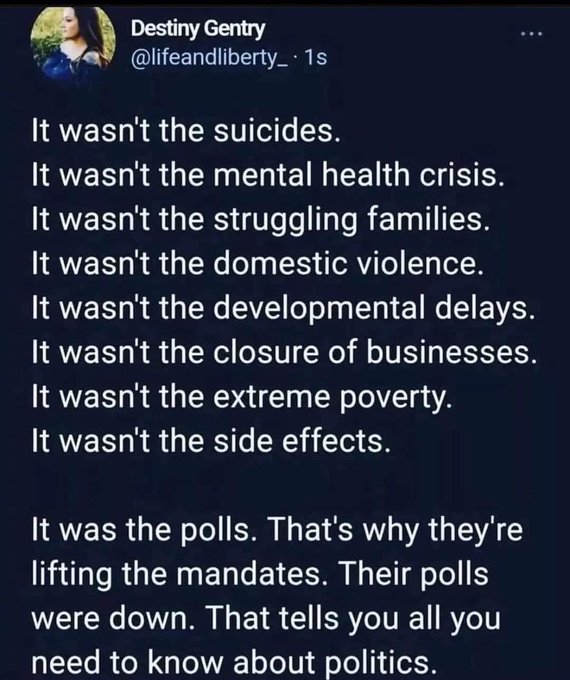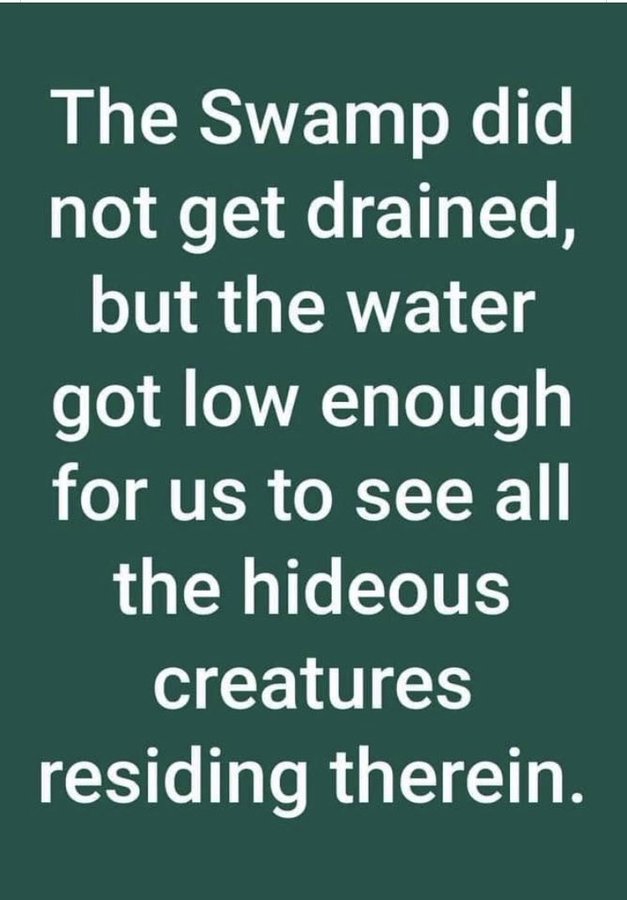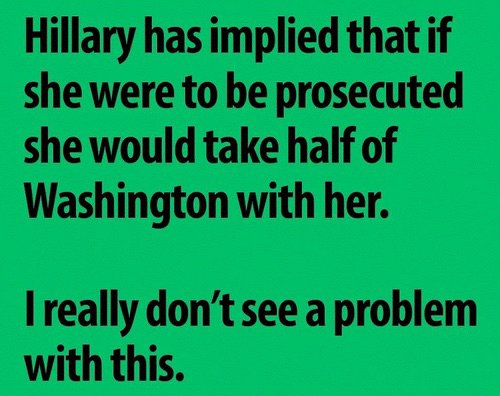 What a petty bastard.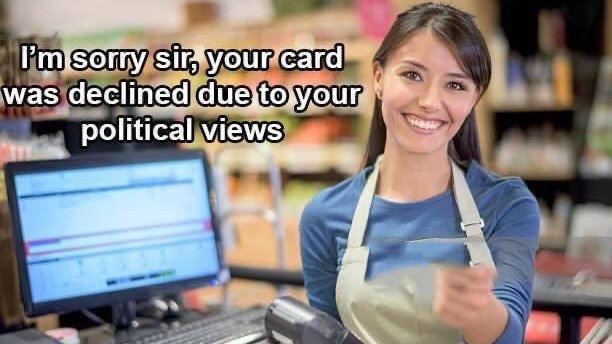 As one who does not wear scents due to choir and being allergic to them, I think I might be able to wear this one.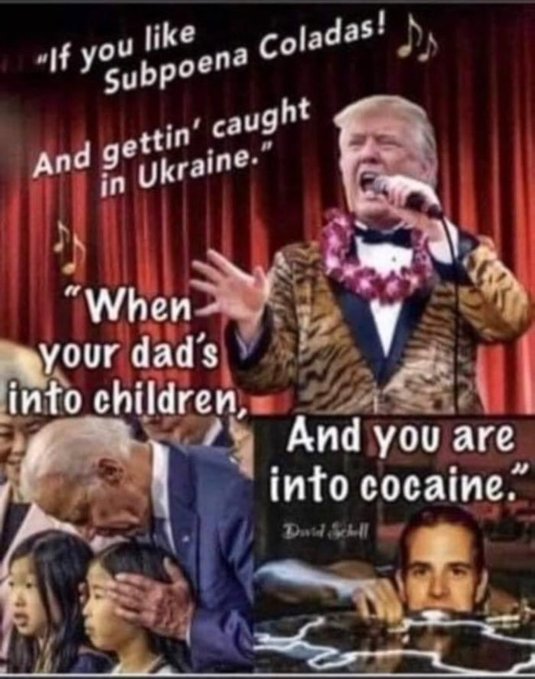 And some more awakening Russell Brand.
Something to remember, always.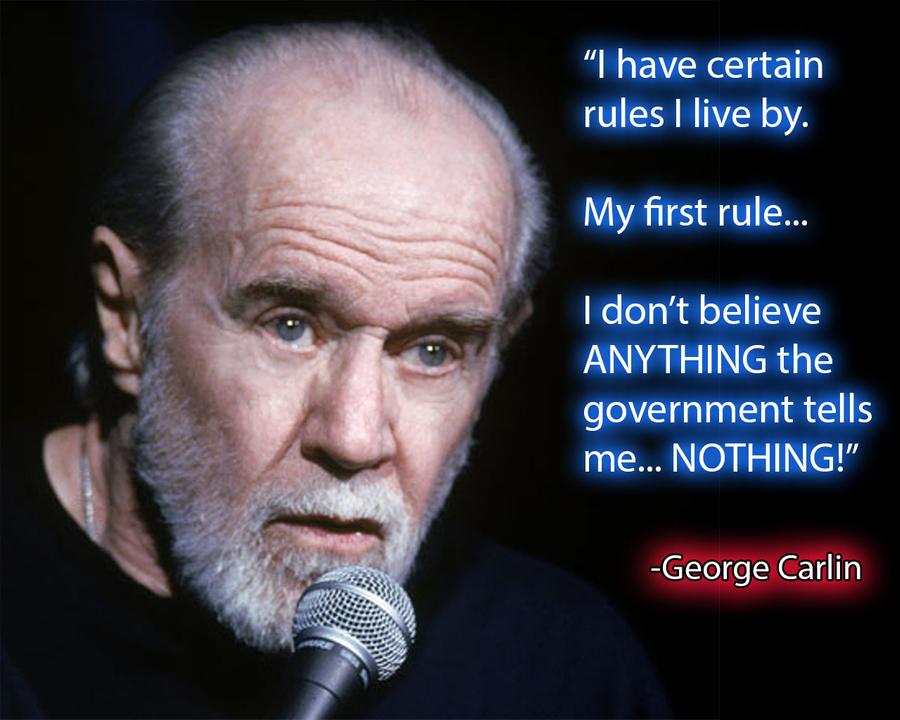 Per the boss's instruction: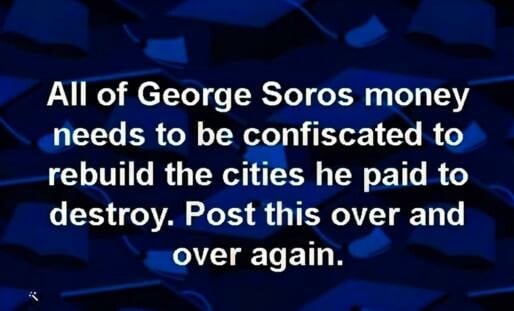 I'd throw in a few Rockefellers and Rothschilds also.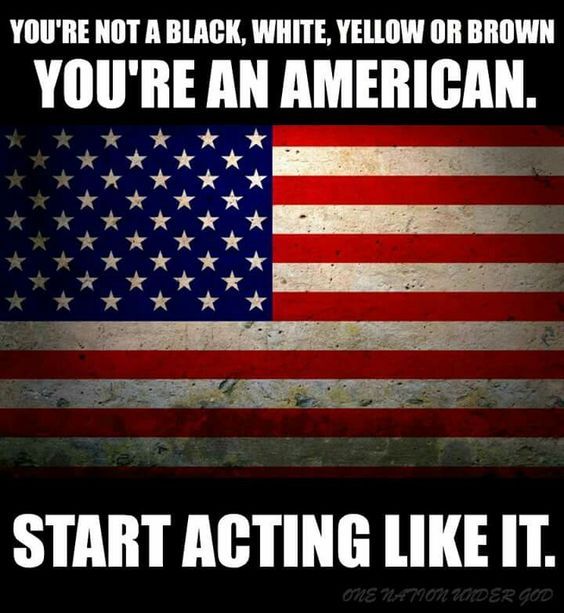 Of course, this does not mean committing felonies, but standing up to the forces that want to tear this nation – and humanity apart. The very people XVII told us will be destroyed by the time this movie comes to an end are currently roaming the halls of power…supposedly. It's a sickening sight.
And now for some mood music…anyone into trombones?
Your weekly reminder to take the pledge:
"I do solemnly swear (or affirm) that I will support and defend the Constitution of the United States against all enemies, foreign and domestic; that I will bear true faith and allegiance to the same; that I take this obligation freely, without any mental reservation or purpose of evasion; and that I will well and faithfully discharge the duties of the office on which I am about to enter: So help me God."
Guidelines for posting and discussion on this site were outlined by our host, WolfM00n. Please, review them from time to time.
The discourse on this site is to be CIVIL – no name calling, baiting, or threatening others here is allowed. Those who are so inclined may visit Wolf's other sanctuary, the U-Tree, to slog it out. There is also a "rescue" thread there for members of the Tree to rendezvous if the main site goes kablooey. A third site has been added for site outages of longer duration.
This site is a celebration of the natural rights endowed to humans by our Creator as well as those enshrined in the Bill of Rights adopted in the founding documents of the United States of America. Within the limits of law, how we exercise these rights is part of the freedom of our discussion.
Fellow tree dweller Wheatie gave us some good reminders on the basics of civility in political discourse:
No food fights.
No running with scissors.
If you bring snacks, bring enough for everyone.
And Auntie DePat's requests:
If you see something has not been posted, do us all a favor, and post it. Please, do not complain that it has not been done yet.
The scroll wheel on your mouse can be your friend. As mature adults, please use it here in the same manner you would in avoiding online porn.
Thank you so much for any and all attention to such details. It is GREATLY appreciated by more than one party here.
__________________________________________________
JAMES 1:12-18
12Blessed is the man who endures trial, for when he has stood the test he will receive the crown of life which God has promised to those who love him. 13Let no one say when he is tempted, "I am tempted by God"; for God cannot be tempted with evil and he himself tempts no one; 14but each person is tempted when he is lured and enticed by his own desire. 15Then desire when it has conceived gives birth to sin; and sin when it is full-grown brings forth death. 16Do not be deceived, my beloved brethren. 17Every good endowment and every perfect gift is from above, coming down from the Father of lights with whom there is no variation or shadow due to change. 18Of his own will he brought us forth by the word of truth that we should be a kind of first fruits of his creatures.
109
Anonymous ID: hHkrVD7x No.148156632
Nov 5 2017 20:06:36 (EST)
Anonymous ID: pqW40Wgk No.148156518
Nov 5 2017 20:05:48 (EST)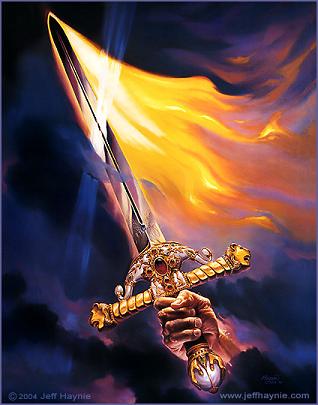 >>148154137
St. Michael the Archangel, defend us in battle. Be our protection against the wickedness and snares of the devil. May God rebuke him, we humbly pray. And do thou, Prince of the Heavenly Hosts, by the power of God, cast down to Hell Satan and all his evil spirits, who prowl about the world seeking the ruin of souls. Amen.
>>148156518
Amen brother.
Q
As always, prayers for the fight against that which seeks to enslave us are welcome. Via con Dios.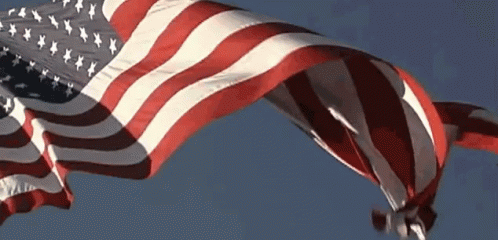 And…well…more JP.